Last Updated on April 9, 2022 by Ellen Christian
Jam is a delicious, versatile ingredient that can be used in many different ways. Check out these jam uses besides toast for a few ideas.
Posts may be sponsored. This post contains affiliate links, which means I will make a commission at no extra cost to you should you click through and make a purchase. As an Amazon Associate I earn from qualifying purchases.
Jam, jelly, and marmalade are delicious on toast but there's more than one way to use them! Here is a list of creative ideas for leftover jam or other sweet spreads.
Jam Uses Besides Toast
Jam is delicious on various things. You can put jam on top of your toast or bagel, maybe even use it for cooking. If you have leftover jam, here are some ideas on how to use it! For something unique, try my honeysuckle jelly or dandelion jelly in any of these ideas.
If you'd like more ideas of how to use up leftovers, check out this ebook for creative ways to use up leftovers.
Use it in place of fresh fruit when baking.
If a recipe calls for fresh fruit, try using jam instead! For example, you can use jam to make fruit-filled scones. You can also fill cookies, cakes, tarts with jam.
Jam is great for baking because it is already sweetened and made of fruit! This makes it an excellent replacement for fruit.
Make sure you use the same amount of jam as the recipe calls for when using it in place of fruit (note: if using jam to bake with, make sure it is as thick as jam as opposed to marmalade or preserves).
Try using fruity jams in different recipes that call for chopped fruit. For example, you can put apple mint jelly on top of a vanilla cake instead of frosting.
Top your ice cream or frozen yogurt
Use it on top of your ice cream or frozen yogurt! For example, you can use strawberry jam for a strawberry sundae. Banana jam works wonderfully for banana splits.
Make stuffed French toast
You can still make stuffed French toast even if you don't have the exact ingredient. Try using a different kind of jam instead!
Substitute it for any other jam or fruit spread in this recipe and use that to stuff your French toast. The flavor will be very similar, but not exactly the same.
For a decadent twist, you can add real whipped cream on top of your creation. This is one of my husband's favorite jam uses.
Stir it into oatmeal
If you like jam in your oatmeal, why not add some to the pot while it's cooking? If you're using old-fashioned oats, cook them as usual and then add in a spoonful or two of cherry jam. If you're using quick oats, just stir in the jam during the last minute of cooking time!
It's also the perfect accompaniment for Cream of Wheat!
Make syrup for pancakes
For a flavorful, fruity twist on syrup, try using jam! You can make this with whatever kind of jam you like best.
Just melt the jam in a saucepan for about 3 minutes until it's slightly bubbling and syrupy (watch out because it may splatter). Then drizzle the syrup over your pancakes or waffles.
Raspberry jam tastes so good when you add a few spoonfuls on top of your pancakes or waffles.
Jam makes a sweet and tangy glaze for meats
For chicken, pork chops, or steaks, try using the jam as a glaze. You can use any kind of flavor you want! Just melt the jam with some soy sauce in a pan until it is nice and thick.
Note: if you are baking chicken pieces instead of a whole chicken, add a splash of water in the pan to keep it from burning. Then brush or pour the glaze onto your meat and cook as you would with barbecue sauce.

Peach Jam Salad Dressing
Jam can also be made into dressings for salads. If you have an extra jar of jam that isn't very strong in flavor, try using it to make a dressing!
Just mix equal parts jam with oil and vinegar (and spices if you like) until it is nice and thick. Pour the dressing over your salad fixings for extra flavor.
This also works well if the jam has crystallized or doesn't have much sugar left in it since it will be mixed with other ingredients.
Mix it into cream cheese or goat cheese
This is one of the easiest ways to use jam. Just blend your favorite jam into the bowl and top a bagel or serve it with crackers. I do this with my jalapeno pepper jelly. The flavors go together so well.
This is really one of my favorite ways to eat apple cinnamon jam. No fancy recipes are needed for this one! It adds a hint of sweetness to your goat cheese without being super sweet.
Stir it into plain yogurt
This is another cool way to use jam. Try stirring a dollop or two of blackberry jam into plain yogurt with some granola for a sweet breakfast or snack! This also works well with flavored yogurts, like vanilla or peach.
You can mix your favorite jellies this way too. Most of these jam uses can be done with jelly, preserves, or marmalade.
Baked brie topping
Drizzle melted jam over a wheel of brie and bake it for a sweet twist on the classic appetizer. This tastes so good with orange marmalade. But, I have also made blueberry topped brie that was very good.
Add it to grilled cheese
I know you might think this is odd. But, a tiny bit of jelly with your grilled cheese sandwich gives it a slightly different taste that's really quite good. Try my cranberry raisin jam with this idea.
Spread it on puffed pastry
This is actually quite wonderful. You can buy frozen puff pastry at most grocery stores, and they cook up very easily. Just thaw the item according to directions, then top with your favorite jam (or jelly) before baking. Add a bit of cream cheese mixed with some powdered sugar if you want it, extra sweet!
There are so many different ways to use jams besides spreading jam on bread. Make sure you get the last drop out of the container before you throw it away.
If you enjoyed my thoughts on jam uses besides toast, you may want to get started making jam.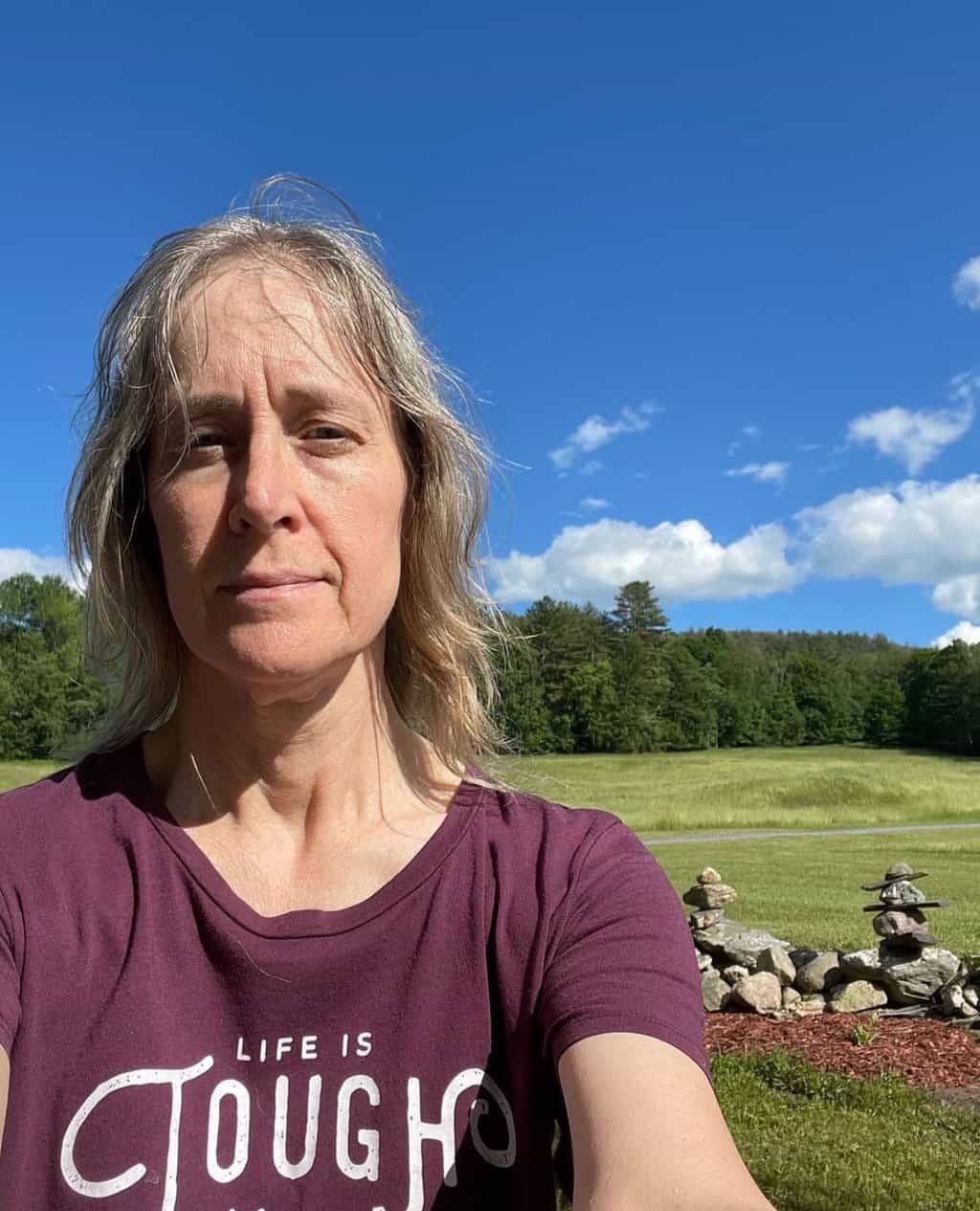 Ellen is a busy mom of a 24-year-old son and 29-year-old daughter. She owns six blogs and is addicted to social media. She believes that it doesn't have to be difficult to lead a healthy life. She shares simple healthy living tips to show busy women how to lead fulfilling lives. If you'd like to work together, email info@confessionsofanover-workedmom.com to chat.