Last Updated on August 22, 2023 by Ellen Christian
How do you get rid of smells in your home? Learn more about essential oils for odor elimination and try these tips today.
Posts may be sponsored. This post contains affiliate links, which means I will make a commission at no extra cost to you should you click through and make a purchase. As an Amazon Associate I earn from qualifying purchases.
We all know that there are many ways to eliminate bad smells, but most of them involve chemicals. Chemical-free odor eliminators can be hard to find and often don't work as well.
Essential Oils for Odor Elimination
The best way is to use essential oils for odor elimination. Essential oils are natural, chemical-free, and smell amazing!
Learn how to make your own essential oil diffuser blends.
You can easily make a DIY air freshener with essential oils or buy an already made one. Essential oil blends for odor elimination will help you create a healthy household environment without any harmful chemicals.
I just keep a spray bottle of this odor eliminating spray on the counter to help keep each room smelling fresh. This essential oil starter kit is the best place to start.
Best scent to eliminate pet odors
If you have a pet, then you know that your home can quickly become smelly as your furry friend roams around. With essential oils, you can easily eliminate the bad smells and keep your home smelling fresh!
A few of my favorite essential oils to eliminate dog odors are lemongrass, lavender, and peppermint. Create a mixture of your favorite essential oil scents for removing odors.
What scent neutralizes odors?
The best essential oils for odor elimination are listed below. They all have antimicrobial properties that not only fight the offending odor but also eliminate the bacteria causing them.
Myrtle essential oils
Myrtle is a perfect choice for odor elimination. It has a strong, clean scent that works great in any room of the house and fights against mold and bacteria.
Add it to your DIY air freshener to create the ultimate fresh scent!
Lemon
This is probably the most well-known oil for its clean and fresh smell, which makes it perfect for eliminating household odors. It's also extremely versatile. It works well for any season and can be used with other essential oils to create various beneficial blends.
Eucalyptus
This oil is considered the most effective when it comes to fighting illness because of its antimicrobial properties. Not only will it effectively get rid of any harmful bacteria, but it also has a very pleasant scent.
Tea tree oil
This is a very powerful essential oil that's best known for its antimicrobial properties. It works great when you want to get rid of the bad smell while also taking care of your health and well-being because it creates a healthy environment in your home.
This is ideal for the bathroom. You can use it with vinegar to clean any area of your house that may be prone to mold and mildew.
Rosemary
Rosemary oil has a very earthy scent, but it's also really pleasant once you get used to it. It has tons of antimicrobial properties and is very refreshing. The scent will help you feel energized, relaxed, and focused at the same time.
Bergamot
This oil not only smells amazing but also works great for eliminating odors that are caused by mold. In addition, it has a lot of antibacterial properties and is very refreshing.
Pine
This oil has a very pleasant scent that's also really strong so you won't have to use too much of it. It works great for any season and its antimicrobial properties will help keep your home smelling fresh. Spray some of this in stinky shoes. You only need a few drops.
Clove
This oil has a very spicy scent which might be too much for some people, but it's worth getting used to it. It's great at neutralizing any bad scents because of its antimicrobial properties. I like to use this in the trash can to neutralize odors.
Lavender
This is one of the most well-known oils because of its pleasant scent, which makes it perfect for any season. It works great when you want to eliminate the odor while also creating a relaxing environment in your home.
You can use this with baking soda to freshen your carpet. Just vacuum it up. Check in a small inconspicuous spot first.
What can I diffuse for a clean smell?
You can diffuse any of the oils mentioned above in your home to get rid of odors with ease. This essential oil starter kit is the best place to start.
Here are some ideas for natural essential oil blends that will help with odor elimination:
· Eucalyptus, lemon, and bergamot
This blend combines three different types of oils that work great together in order to eliminate a variety of odors. You just need a few drops.
· Tea tree, lavender, and eucalyptus
This is an excellent blend for your diffuser that eliminates odor caused by mold while also creating a very relaxing environment.
· Clove bud, bergamot, and peppermint
This essential oil blend is perfect for winter because it fights colds and flu, but also helps neutralize bad smells.
· Grapefruit, peppermint, and eucalyptus
This is an excellent blend for summer that works great at eliminating odor-causing bacteria while creating the perfect environment for outdoor entertaining. This works well to eliminate unpleasant odors. Just don't spray it directly on their bedding.
How do you make Odor Eliminator Spray with essential oil?
You can use this spray for a clean and fresh smell in your home without having to worry about any harsh chemicals. Check out this easy DIY to mix up a spray bottle full in just a few minutes with your favorite essential oil blend.
Using essential oils to eliminate odors is a great and natural way of keeping your home clean and healthy. They're very versatile, so you can combine different oils to create beneficial blends that will help you fight various odors with ease.
This essential oil starter kit is the best place to start.
More info for essential oil enthusiasts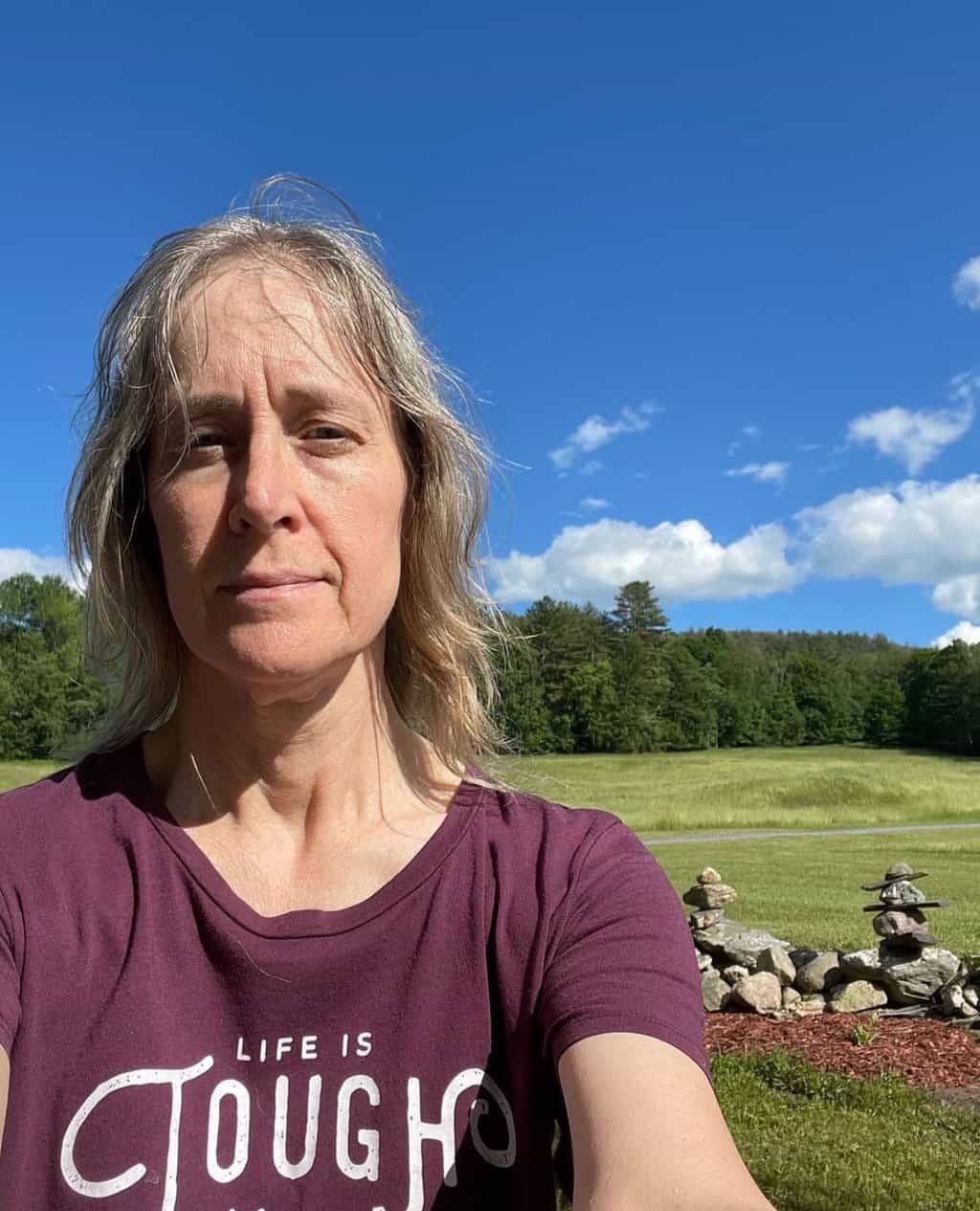 Ellen is a busy mom of a 24-year-old son and 29-year-old daughter. She owns six blogs and is addicted to social media. She believes that it doesn't have to be difficult to lead a healthy life. She shares simple healthy living tips to show busy women how to lead fulfilling lives. If you'd like to work together, email info@confessionsofanover-workedmom.com to chat.