Last Updated on September 18, 2022 by Ellen Christian
Is the cold winter air making your skin dry and flaky? Check out these simple tips for skincare for dry skin if your skin feels tight and irritated.
Posts may be sponsored. This post contains affiliate links, which means I will make a commission at no extra cost to you should you click through and make a purchase. As an Amazon Associate I earn from qualifying purchases.
Skincare for Dry Skin Tips
Aging skin requires special care. As we age, our skin loses moisture, and oil production slows down. It's important to restore the proper balance of lipids (fats) in your skin by using products designed specifically for dry skin.
Because the natural oils in your skin aren't as plentiful as you age, it's important that you treat dry skin to help return moisture to the outer skin layer.
Avoid products that will worsen dry skin. Instead, look for products that will help with skin hydration like a nourishing face mask or silver gel cleanser.
Make sure that when you go out in the sun, you use something for sun protection to safeguard your skin from the harsh UV rays. A mineral sunscreen will work to protect from harmful UV rays.
Tips for skincare for dry skin
1) Drink plenty of water
2) Cleanse your skin with warm water, avoid over washing
3) Use a moisturizer that is designed for your skin type.
4) Avoid products scented with fragrance if your skin is sensitive
5) Sleep on your back to prevent pressure points
6) Wear sunscreen every day to protect your skin
7) Always wear sunglasses when you are outside

Skin care routine for dehydrated skin
Your skin is dehydrated if it feels tight and dry, or if wrinkles are more visible. The first step for relieving dry skin is to use a good moisturizer.
Use a gentle cleanser on your face morning and night, Gentle cleansers remove dirt and surface oils without removing natural lipids from the skin that hydrate it.
Use a toner after cleansing to remove any product residue, and close the pores. Apply moisturizer right after for skincare for dry skin.
Here are a few skin care products that you may want to add to your routine to soothe dry skin.
Hydrating serum with hyaluronic acid
Sheet mask
Face creams
Eye cream
Facial oil
Alcohol-free toner
Moisturizer if you have dry patches
Dry skin moisturizing tips
Don't over-wash your face—just wash it once daily with a gentle hydrating face wash, or twice daily if you wear makeup during the day.
Choose a non-comedogenic moisturizer that won't clog the pores. Look for the words oil-free, water-based, or non-comedogenic on the label. This will help add moisture to your skin and provide all-day hydration.
Use fragrance-free skincare products to avoid irritation and further dehydration of your skin for skincare for dry skin.
If you're dealing with dry skin on your hands, remember to always wear gloves when using cleaning products. Never wash with hot water. This will help protect your delicate skin from drying out.
Skin Care Routine For Aging Skin
In addition to your facial skincare routine for dry skin listed above, you might need to add an anti-aging treatment to your skincare regimen for aging skin. It's important to deal with premature aging before it has a negative effect on your skin.
Use a face moisturizer morning and night with an SPF of at least 30. Choose a moisturizer that says it's formulated for your skin type, whether it's dry, oily, or normal.
Consider using anti-aging skin care products in the form of serums and eye creams during your regular skincare routine every morning and evening. For aging skin treatments that can be added to your skincare routine for dry skin, look for words such as "peptide," "vitamin," and "collagen."
Warm weather is a time for light makeup and minimal skincare routines. But when the cold of winter comes, it's nice to have products that will give you the right balance I always add a night cream to my routine when the temperature drops. This is important for all skin types not just for dry itchy skin.
Moisturize sensitive skin
If you have sensitive skin, you will want to look for products with hydrating ingredients like shea butter, jojoba oil, and glycerin. Sensitive skin requires an extra gentle touch.
Silver gel is helpful for even the driest skin. It's an important part of any skin care routine.
Skin Routine Tips For Flaky Skin
Dry flakey skin can be caused by improper cleansing, harsh soaps, super hot showers, exposure to too much chlorine or saltwater, and dry weather.
For flaky skin caused by inadequate cleaning, use a gentle face wash designed for your type of skin. If you have flakiness on your face, look for products containing jojoba oil or glycerin to soothe the redness associated with rashes or irritation.
Use silver gel for healthy skin
If you're looking for a hydrating cleanser, Ameo Life silver gel works wonderfully to clean your skin without damaging the protective skin barrier.
Silver has been used as an anti-bacterial and anti-inflammatory agent since the days of ancient Greece and Rome. But, it wasn't until recently that we began to understand how silver could help improve skin condition.
Silver Hydrosol is an all-natural ingredient that helps balance the pH of your skin. This can help to prevent dryness, itchiness, flaking, or irritation. I love how refreshed my face feels after I use it. And, the aloe Silver gel works wonderfully on rashes and burns.
Ameo Life offers the perfect solution for dry skin. Their Silver Gel comes in Extra Strength and Aloe versions and works as a gentle face wash that won't dry out your skin.
Here are a few other ways that you can use silver gel by Ameo Life.
– Using as hand sanitizer (Store provided ones tend to be very harsh on the skin)
– Applying gel to acne, rashes, burns
– Using as a makeup primer
– Applying gel to the face in the morning and in the evening (and leaving it on, don't wash off)
– Applying to hands before working out
If you have dry skin and are looking for products to support skin health, Ameo Life Silver Gel is a product I recommend you try. You may also want to look into the silver soap benefits for skin.
More skincare articles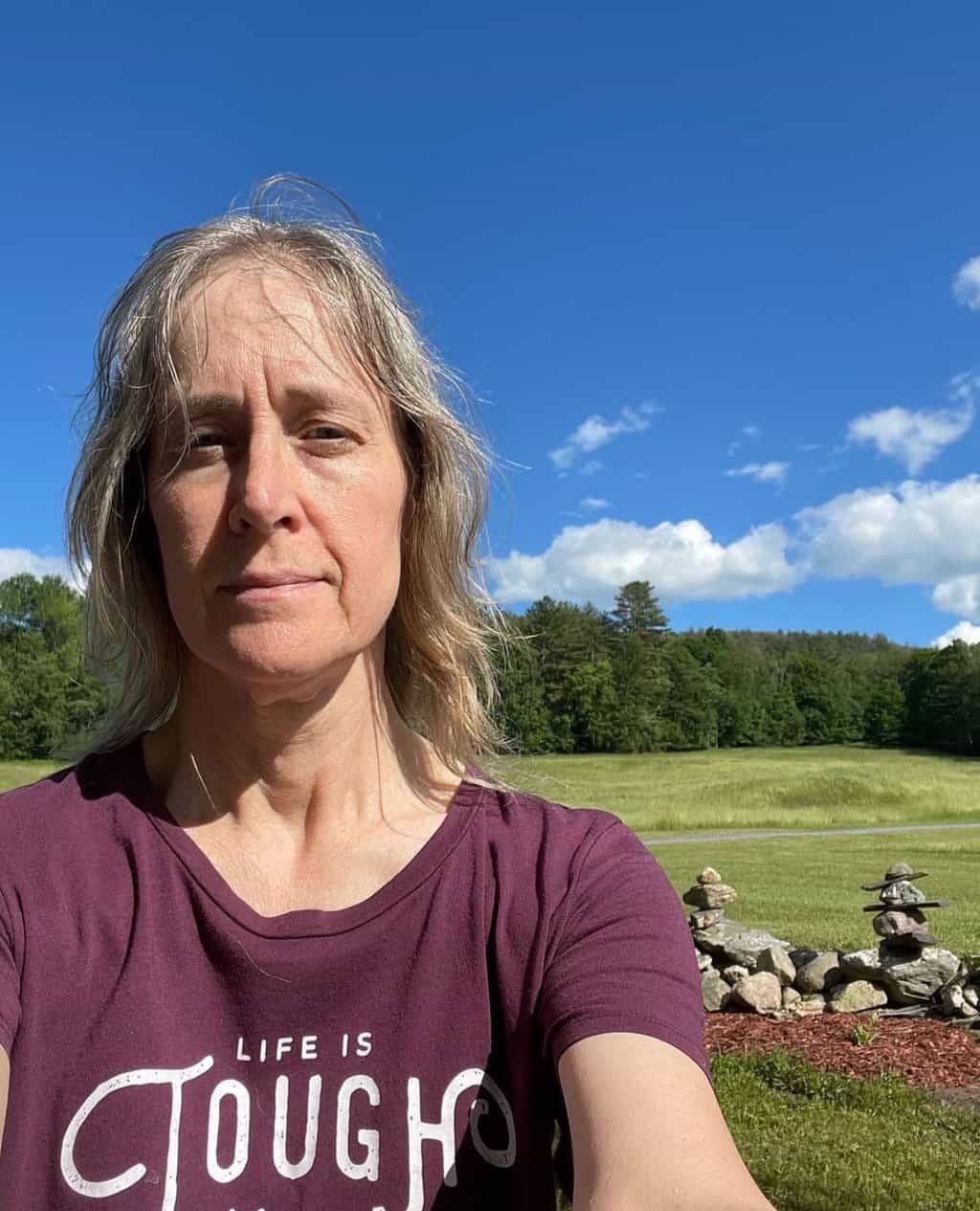 Ellen is a busy mom of a 24-year-old son and 29-year-old daughter. She owns six blogs and is addicted to social media. She believes that it doesn't have to be difficult to lead a healthy life. She shares simple healthy living tips to show busy women how to lead fulfilling lives. If you'd like to work together, email info@confessionsofanover-workedmom.com to chat.