Last Updated on September 11, 2022 by Ellen Christian
These muscle recovery tips will help you with post-exercise recovery. Learn more about how to get quicker muscle recovery after a workout.
Posts may be sponsored. This post contains affiliate links, which means I will make a commission at no extra cost to you should you click through and make a purchase. As an Amazon Associate I earn from qualifying purchases.
Whether you exercise in your home or head to the gym for a workout, learning how to support muscle recovery can make all the difference in aftercare.
Fitting exercise into your day can be a challenge for everyone. But supporting muscle recovery will help make your muscles stronger which makes it more enjoyable.
Muscle Recovery Tips
There are lots of different ways to help your muscles recover including. This includes getting a good night's sleep and eating healthy foods. Without these basics, nothing else will work as well.
Once you have these building blocks in place, you can start adding in other things to speed muscle recovery. Here are a few more ways that you can recover muscles faster.
How long do muscles take to recover?
This really depends on the person and their overall health and fitness level. After a light workout, your muscles can generally recover in 24 hours.
It may take two or three days for a more strenuous workout. Or, it could take even longer for a really intense exercise session.
Nutrients for muscle recovery
Protein is one of the most important nutrients for muscle recovery. When it comes to muscle recovery tips, this is one of the most common.
When you exercise your muscle fibers that are made of protein are damaged. Adding protein back through diet can help them repair more quickly. Most people do this with a post-workout protein shake.
But, you will also want to eat carbohydrates after an intense workout. Your muscles use carbs for energy and you will need to return some of those carbs after a good workout. Protein bars are a great choice.
Stay hydrated
Your muscles need water to repair themselves. So, one of the most important muscle recovery tips I can offer is to stay hydrated.
This can especially be a problem in hot or humid weather. Making your own sports drinks is a great way to stay hydrated during and after exercise.
Muscle recovery supplements
Protein powder is an easy way to give your body back what it needs after a workout. One of my favorite options is a whey protein powder that contains amino acids.
Massage for muscle recovery
Adding a massage after your workout can help reduce muscle soreness. And, it can help improve flexibility and delay soreness. This was a huge help for me with my rotator cuff injury.
Using a full spectrum hemp CBD extract roll-on is a wonderful way to get relief after your workout. If you're looking for muscle recovery tips that really work, don't skip massage.
Chil Wellness offers both a sports recovery roll-on and Aspen's maximum relief roll-on to help with post-workout recovery. Using these with or without a massage can help with recovery and soreness.
Chil Wellness products
Aspen's Maximum Relief Roll-On is a topical that provides relief from soreness. It contains medical-grade magnesium along with 500 mg of full-spectrum CBD extract.
This blend helps to soothe discomfort and your muscles and joints. It works well for post-workout soreness or relief from injuries or arthritis.
Their sports recovery balm works in much the same way and comes in a handy stick form that you can toss in your gym bag. Just use it every two or three hours as needed.
Their products contain all-natural ingredients including full-spectrum CBD, methol, eucalyptus, comfrey, cloves, and peppermint. These ingredients and others work together to help restore your health and wellness after a workout.
And, if you're having difficulty sleeping due to muscle soreness, they offer a Good Night Essential Oil Roller with lavender and chamomile to help you relax and drift off to sleep.
Why Chil Wellness?
Their Sport Muscle Recovery Balm has more than 2X the CBD per ounce as other leading brands. If you want to feel the difference, you will need to try it.
I really found that Aspen's Maximum Relief Roll-On was perfect for my sore muscles. And, the roll-on was very easy for me to apply on my own.
A topical CBD solution works directly on the area that you want relief. An ingestible product provides wellness throughout your body. But, you can use both together to help increase relief.
They use only real essential oils that are steam distilled from plants and flowers or extracted or cold-pressed from citrus fruits. This means that natural properties will be more easily absorbed through your skin.
If you're looking for ways to improve muscle recovery and relieve after workout soreness, try Chil Wellness products today.
More healthy fitness reading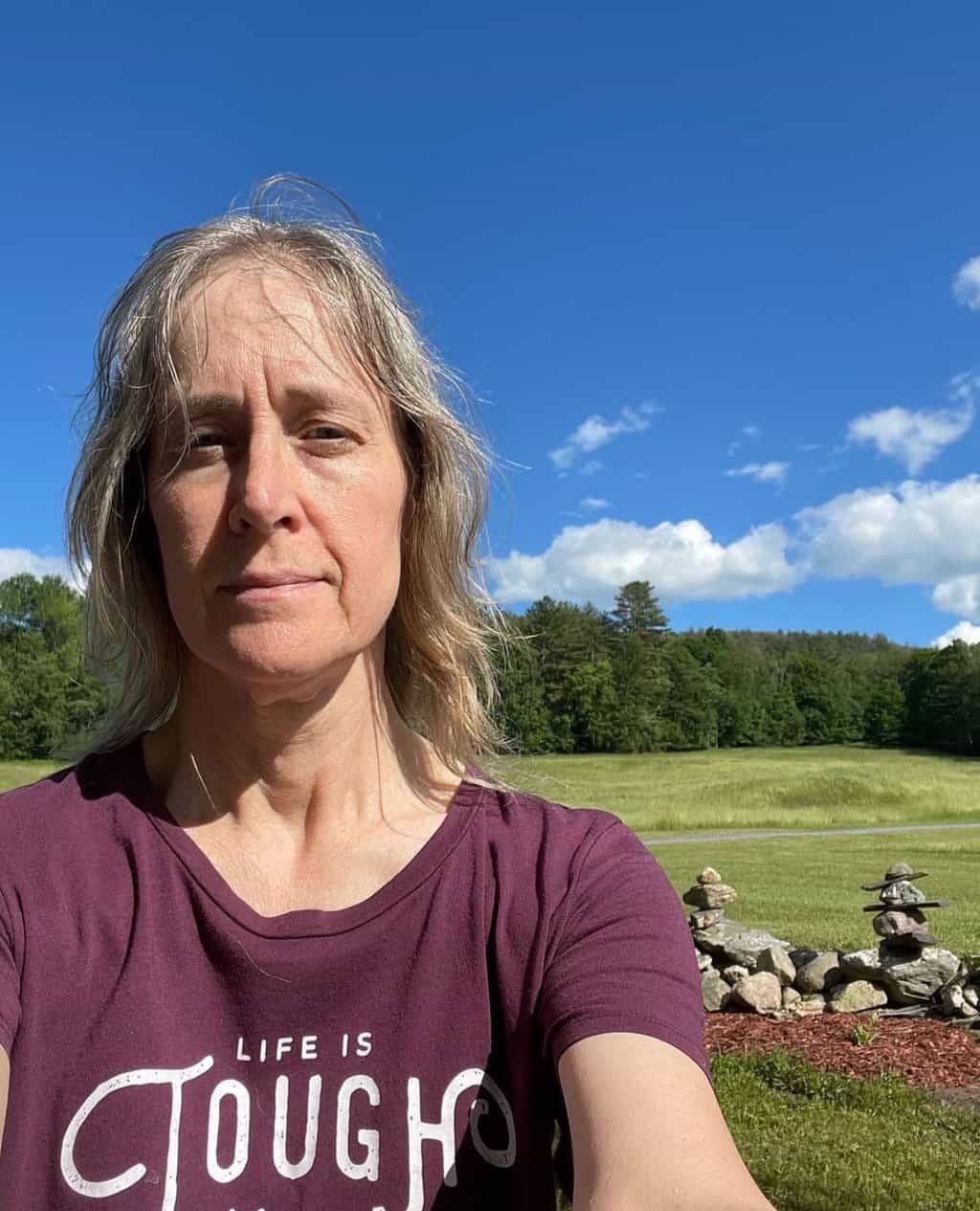 Ellen is a busy mom of a 24-year-old son and 29-year-old daughter. She owns six blogs and is addicted to social media. She believes that it doesn't have to be difficult to lead a healthy life. She shares simple healthy living tips to show busy women how to lead fulfilling lives. If you'd like to work together, email info@confessionsofanover-workedmom.com to chat.