Last Updated on February 19, 2020 by Ellen Christian
Posts may be sponsored. This post contains affiliate links, which means I will make a commission at no extra cost to you should you click through and make a purchase. As an Amazon Associate I earn from qualifying purchases.
This post has been sponsored by Abbott and Ensure
I never gave a lot of thought to protein and aging until I started to do a bit of research. Now that I'm on the other side of fifty, I think about aging differently than I did when I was younger. Aging isn't something that's years down the road. It's now and it's here to stay. But, I'm determined not to let it slow me down or impact my way of life any more than it has to.
Protein and Aging
I can't stop aging. My body is going to age whether I want it to or not. I see things like gray hairs and wrinkles every time I look in the mirror. I notice a decrease in upper body strength and less energy than when I was younger. I'm determined to do everything in my power to age gracefully including being sure that I'm getting enough protein in my diet each day.
Did you know that proteins are often called the building blocks of life? That's because protein is needed for so many things like healthy skin and hair, strong muscles, energy, and focus. Protein also helps you feel full longer which means that it's easier to say no to snacking temptations throughout the day. This means I can keep my weight where I want it.
Here are a few reasons that protein is even more important as you age:
Muscle mass
Muscle mass is made of protein. Now, you may think of bodybuilders when you hear the words muscle mass. But, the truth is that muscle mass is just as important for adults as we get older as it is for bodybuilders. Many people experience muscle loss with aging so it's important to do everything we can to counter that by getting extra protein in our diets.
Skin and hair
You may have seen me discuss changes to my hair and skin that I've noticed as I age. Protein is important for both healthy skin and healthy hair. As we age, our skin loses elasticity and our hair often loses volume. Skin, hair, and nails are all mostly composed of proteins.
Health goals
My health goals haven't changed much as I've gotten older. It's still important for me to lead a balanced, active lifestyle. Protein helps me achieve my health goals by keeping my muscles strong, my weight under control, and my brain focused.
It isn't always easy to get all of the protein I need in a day. Yes, I eat meat for dinner and sometimes for lunch. But, I know I need more than that. I try to add high protein snacks like hard boiled eggs and nuts whenever I can. But, when I'm on the go, it can be a challenge. Abbott's newest nutrition drink, Ensure Max Protein, helps me get the right amount of protein for my age and lifestyle even when I'm busy.
Getting enough protein is important as you age because even with a healthy diet, adults don't process protein after 50 years old, as well as when they were younger. That's why it's important to know how much protein you may actually need. A person weighing 150 pounds would need roughly 54 grams of protein a day, according to dietary guidelines.
However, your protein needs change based on things like age, activity level or illness – and current recommendations don't take that into consideration. Research shows it's also important to space out your protein intake evenly throughout the day. That's a challenge for me since most of my protein comes from dinner.
Ensure Max Protein provides 30 grams of high-quality protein with all nine essential amino acids, and it's available in two great flavors – Café Mocha and Milk Chocolate. It includes 1 gram of sugar and is low in fat (1.5 grams) with 150 calories, which makes it a smart choice for a snack. I find that the Café Mocha flavor is a great choice for breakfast along with a bowl of fruit. The Café Mocha flavor includes 100 milligrams of caffeine, which is as much as one cup of coffee, and it's from a Colombian coffee extract.
It's easy to add Ensure Max Protein into my day. The individual serving size bottles are a great choice for on-the-go protein. There is no need to mix or stir. I enjoy them over ice. So, I just pour it into a shaker bottle with some ice cubes, and I'm ready for lunch along with a garden salad or a mug of vegetable soup.
Ensure Max Protein
Even with our country's obsession with protein and today's culture of information overload, there's clearly a major gap in our diets. That's why, actress and health advocate, Kate Walsh has teamed up with Abbott to help adults kick-start their health goals with Ensure Max Protein. Like Kate, I've learned that good health doesn't have to be over complicated, and I know first-hand that we can find simple ways to make it work even with a busy lifestyle. You can try Ensure Max Protein for yourself by heading to Target.com.
Abbott partnered with influencers such as me for its Ensure Program. As part of this Program, I received compensation for my time. Abbott and Ensure believe that consumers and influencers are free to form their own opinions and share them in their own words. Abbott/Ensure policies align with WOMMA Ethics Code, Federal Trade Commission (FTC) guidelines and social media engagement recommendations.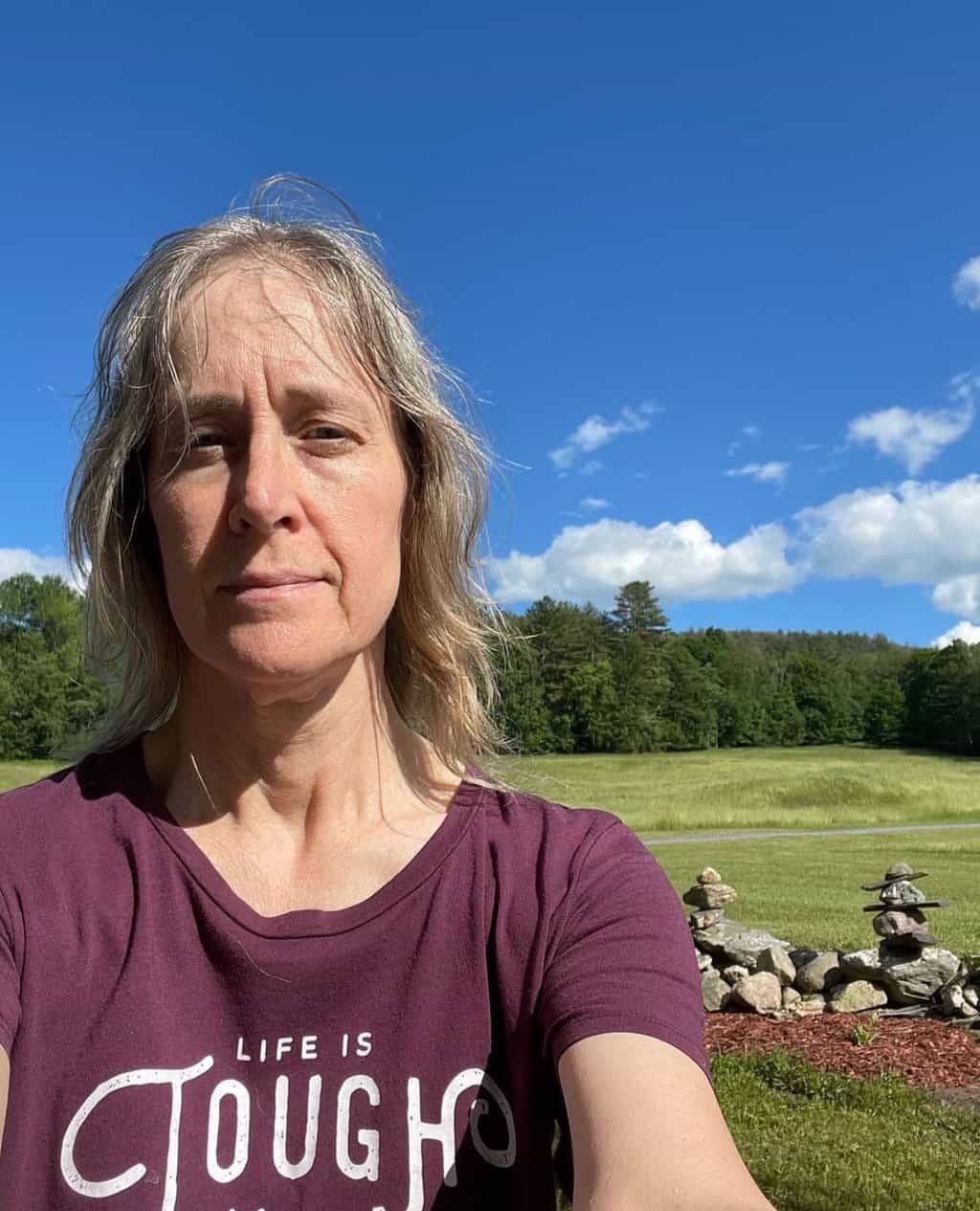 Ellen is a busy mom of a 24-year-old son and 29-year-old daughter. She owns six blogs and is addicted to social media. She believes that it doesn't have to be difficult to lead a healthy life. She shares simple healthy living tips to show busy women how to lead fulfilling lives. If you'd like to work together, email info@confessionsofanover-workedmom.com to chat.