Last Updated on April 9, 2022 by Ellen Christian
This sore muscle soak home remedy really works for me after a long day of gardening. Just add a bit to a hot bath and start relaxing.
Posts may be sponsored. This post contains affiliate links, which means I will make a commission at no extra cost to you should you click through and make a purchase. As an Amazon Associate I earn from qualifying purchases.
One of my goals this year is to exercise more often. It's an important part of self-care. And, it's one that I put off far too often. For me, exercise means sore muscles.
Sore Muscle Soak Home Remedy
Today I'm sharing this sore muscle soak home remedy that really works for me. As I get older, I find that it takes less work to result in sore muscles.
I used to spend several hours weeding my garden and besides a bit of stiffness, I was fine. Now, if I spend more than an hour weeding the garden at a time, I feel it for several days.
Of course, the garden isn't going to stop needing to be weeded and I still need to exercise. So, instead of avoiding things that I know will use my underused muscles, I am tackling them head-on.
I know that many people just take ibuprofen to help with the pain and think nothing about it but I would really rather use a sore muscle soak home remedy rather than medication.
What is the best thing to soak in for sore muscles?
The primary ingredient in this sore muscle soak home remedy is Epsom salts. Epsom salts really aren't salt at all. They are a naturally occurring pure mineral compound of magnesium and sulfate. Since magnesium and sulfate are easily absorbed through the skin, the ideal way to take advantage of their health benefits is by adding them to your bath.
Magnesium plays a number of roles in the body including regulating the activity of over 325 enzymes, reducing inflammation, helping muscle and nerve function and helping to prevent artery hardening. Sulfates help improve the absorption of nutrients, flush toxins and help ease migraine headaches.
What is the best home remedy for sore muscles?
Of course, there are other natural ways to help your sore muscles besides this sore muscle soak home remedy. Alternating hot and cold often works for me when my shoulder is acting up. Some people have found that rubbing apple cider vinegar on the sore spot has helped with the pain. There are several natural turmeric pain rubs that help manage sore muscles.
Does soaking in hot water help sore muscles?
Soaking in hot water will help your circulation which will help tight muscles relax. And, you can add this sore muscle soak home remedy to the tub to help a little bit more.
Pain relieving bath soak recipe
You will need the following ingredients to make this sore muscle soak home remedy.
Place a cup of Epsom salts in a Mason jar and add three drops of lavender essential oils and the lavender food coloring (optional). For visual interest (if you are making this as a gift), add two tablespoons of dried lavender. Put a top on the jar and allow it to sit for several hours so the Epsom salts infused with the essential oil. Add the half to one cup of this sore muscle soak home remedy to a warm bath and soak. I generally soak for about thirty minutes to let it work.
You can see why this sore muscle soak remedy is so effective. The addition of a few drops of lavender essential oil will help calm your mind while the Epsom salts work to calm your sore muscles.
Can I change the essential oils?
To make this sore muscle soak home remedy energizing rather than calming, substitute eucalyptus essential oil instead of the lavender essential oil. I like to use this before bed so my favorite choice is lavender. You can double this recipe if you like. I generally make only a few uses at a time so the essential oils retain their properties.
This is one of my favorite natural remedies for muscle pain and inflammation. Using this means I don't have to use muscle pain relief medicine except in the most severe instances. Check out the video above for a few more muscle soreness recovery tips.
Similar reading content
If you enjoyed this sore muscle soak home remedy recipe, here are a few more things you might enjoy. I originally shared this recipe in 2014 but wanted to update it for my new readers.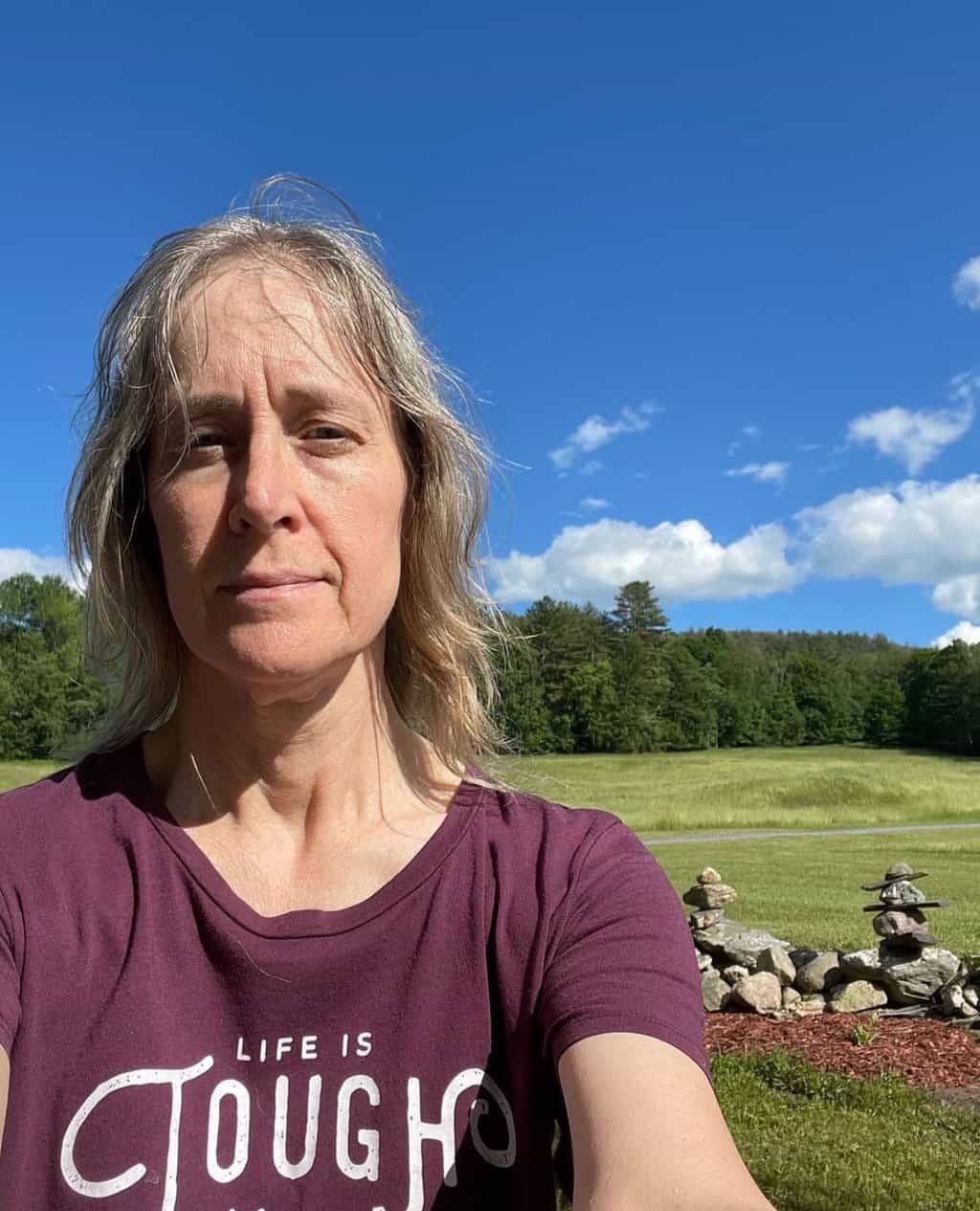 Ellen is a busy mom of a 24-year-old son and 29-year-old daughter. She owns six blogs and is addicted to social media. She believes that it doesn't have to be difficult to lead a healthy life. She shares simple healthy living tips to show busy women how to lead fulfilling lives. If you'd like to work together, email info@confessionsofanover-workedmom.com to chat.