Last Updated on May 3, 2023 by Ellen Christian
If you are looking for the best essential oils for massage, then you have come to the right place. Check out these essential oils for massage recipes.
Posts may be sponsored. This post contains affiliate links, which means I will make a commission at no extra cost to you should you click through and make a purchase. As an Amazon Associate I earn from qualifying purchases.
Essential oils are natural oils that have been used in aromatherapy and other holistic forms of healing for thousands of years. But today, there are so many types out there it can be hard to know which ones to use.
Best Essential Oils for Massage
By using this guide, you will learn everything about selecting the right essential oils for your needs. This includes how to use them in different ways and even some recipes that may help relieve muscle pain or stress.
Check out these essential oil blends for massage, deep tissue massage, romantic massage, and more! And, try my recipes for DIY spa products like bath salts and homemade sugar scrubs! You can even use them to make your own soap.
Helichrysum
Helichrysum essential oil can be expensive, but it is very useful in making effective anti-inflammatory massage oils. This oil has a sweet and spicy fragrance that relaxes the muscles and eases blood flow.
Neroli
In addition to using Neroli essential oil for aromatherapy, it can also be used in a massage blend for stress relief and that extra bit of energy you need at the end of a long day. This essential oil is very sweet with a hint of citrus, smells just like orange blossoms! However, this oil is very expensive.
Essential oils for romantic massage
Jasmine essential oil is a powerful antidepressant and antiseptic that can have a sedative effect on the nervous system. This helps ease muscle pain and tension while also promoting blood flow to sore muscles. Simply put, it's an amazing essential oil for massage! It has a beautiful fragrance similar to orange blossoms. This is one of my favorite combinations.
Patchouli essential oil is a well-known aphrodisiac and mood booster, but it also has many other uses as an anti-inflammatory and pain reliever. This oil is a must-have! It has a fresh earthy fragrance with a hint of spiciness that both men and women love.
Massage oils for tired muscles
Ylang ylang essential oil is great for all skin types. It helps with circulation, detoxification, and toning. Ylang ylang is very popular in aromatherapy and is commonly used in massage oils to soothe tired muscles. It has a sweet floral scent that's similar to gardenias. This one may be too strong for some people.
Lavender essential oil has long been known to help with pain relief and muscle fatigue. However, in massage recipes with other essential oils lavender can be very useful for helping the blend absorb into the skin and muscles more effectively. This oil is safer to use directly on the skin than most others.
Eucalyptus essential oil is distilled from gum tree leaves and has a woodsy, minty aroma. It's commonly used in massage oils to help with inflammation and respiratory therapy. This essential oil is also very effective at relieving pain associated with arthritis.
Using a deep tissue massage gun can really help get deep into your muscles for relief.
Essential oil blends for massage
You can mix clary sage, marjoram (sage & basil), lavender, and ylang-ylang essential oils. You can make this blend for backaches, menstrual cramps, stress relief, and other ailments.
Combine rosewood essential oil, bergamot essential oil, lavender, and eucalyptus essential oil. You can use it for muscle pain, stress, and headaches.
Try a blend made of lavender essential oil, bergamot essential oil, geranium, marjoram (sage & basil), and peppermint essential oil. The scent is light and spicy. You can try this for muscle pain, stress, menstrual cramps, headaches, and more.
Make a blend of ginger essential oil, eucalyptus essential oil, cajeput, lemon, and wild orange essential oil. It is commonly used to relieve muscle pain, stress, menstrual cramps, headaches, bronchitis/colds/flu & arthritis. This blend has a strong scent so you should not use it directly on your skin.
I often use a back and neck massager after using these oils. It's perfect for when you don't have someone else to give you a massage.
How to use essential oils for massage
Essential oils are so concentrated that you need to dilute them with a carrier oil before using them on your skin.
First, step into your shower or fill your bathtub up halfway. Add some bath salts if desired. Next, add about a few drops of essential oil(s) to the water and mix together by hand. Get in the shower or bathtub and soak for about 10 to 20 minutes.
Afterward, apply a moisturizing massage oil all over your body and massage it into your skin.
Repeat this process 2 or 3 times a week for best results.
***Remember, you only need to use about 1-2 drops of essential oil(s) per bath so it will last you very long!

Massage for circulation
The best essential oil for blood circulation is grapefruit essential oil. The reason why grapefruit essential oil is the best essential oil for blood circulation is that it may increase your metabolism. This way you can naturally boost your blood circulation to all of your body parts and especially to those areas where you apply it.
Another great option for natural massage oils that help with blood circulation is sea buckthorn oils. I loved this while I was having a cupping massage.
Or a great way to improve blood circulation is essential oils made out of ginger. You can use ginger essential as a natural remedy for nausea. But you can also use it in massage.
A foot massager works wonderfully if you have tired feet.
Free essential oil blend sheet
Massage is a great way to relieve stress and encourage physical wellness. There's such a variety of blends available – from deep tissue oil for sore muscles to romantic blends that will set the mood just right.
You can even make your own spa products at home with these recipes I've provided. I hope you'll take some time this week to experiment with different techniques and types of essential oils so you're ready when it comes down to choosing which one(s) work best for what type of massage application.
Finally, get started today by downloading this free guide on how to create an amazing diffuser blend right here!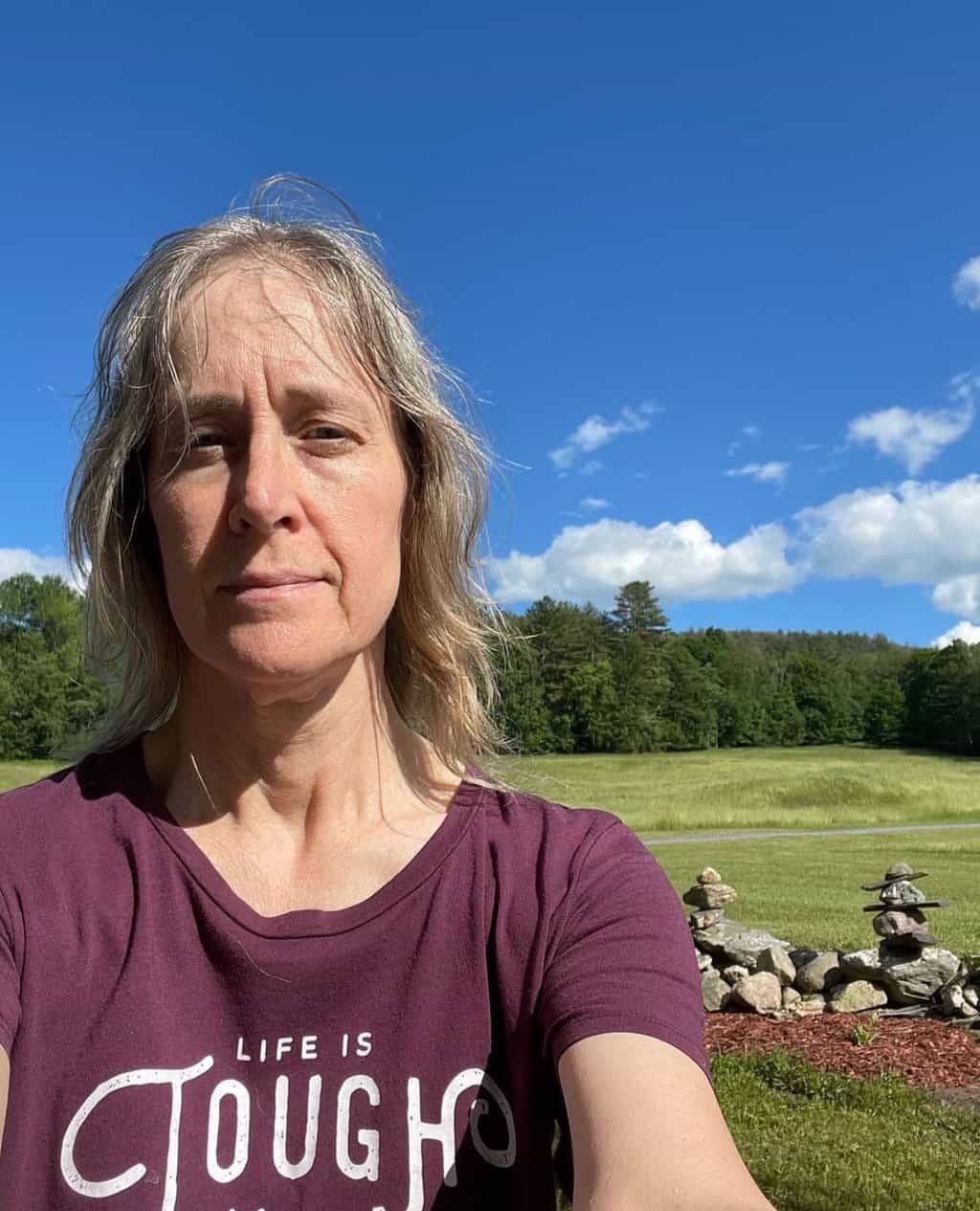 Ellen is a busy mom of a 24-year-old son and 29-year-old daughter. She owns six blogs and is addicted to social media. She believes that it doesn't have to be difficult to lead a healthy life. She shares simple healthy living tips to show busy women how to lead fulfilling lives. If you'd like to work together, email info@confessionsofanover-workedmom.com to chat.