Last Updated on October 25, 2022 by Ellen Christian
Are you wondering about the best essential oils for cough? Between colds and allergies, it seems like I deal with coughs and congestion for most of the year.
Posts may be sponsored. This post contains affiliate links, which means I will make a commission at no extra cost to you should you click through and make a purchase. As an Amazon Associate I earn from qualifying purchases.
There's nothing more aggravating than being congested and having a cough you cannot get rid of.
Best Essential Oils for Cough
I always prefer to use a natural home remedy when possible so I've been researching the best essential oils for cough and congestion. While we always have a range of cough and cold medicine on hand, starting with natural remedies often stops coughs and congestion from progressing into something worse.
To use these oils, you can add them to your diffuser. Or, you can add them to a carrier oil and use them in a roll-on to apply to your wrists or other pulse points. I like to make my own diffuser blends to enjoy them around the house.
Check out the best essential oils for sneezing.
What's the best essential oil for cough?
Much will depend on the reason you have a cough. But, tea tree oil is a great option. Tea Tree Oil is antibacterial and helps boost your immune system.
It's a wonderful option that helps with sinus and respiratory infections or for cough and congestion. If you're wondering what to diffuse for cough, keep reading for more cough essential oils.
What helps stop coughing?
There are many things that you can do to help quiet a cough. Increase the amount of water you're drinking to help thin the mucus secretions. Take a hot shower and breathe in the steam to loosen the congestion. Use honey with your favorite herbal tea. Use cough drops and lozenges when needed.
How can I stop coughing naturally at night?
If you're like me, you're curious about finding the best essential oils for cough to use at bedtime. It's tough to fall asleep when you're coughing. You can also try propping your pillow up when you sleep. And, using a humidifier in your room can also help quiet your cough.
How do you use peppermint oil for a cough?
Does peppermint oil help with a cough? Peppermint oil can be wonderfully soothing for a cough. You can add a few drops to your essential oil diffuser. Or, you can massage two or three drops of peppermint essential oil in a carrier oil directly on your chest. I like using coconut oil when I make a chest rub.
What essential oil breaks up mucus?
Like eucalyptus, rosemary contains a component called cineole which can be helpful to break up mucus and congestion. You can also consider using peppermint oil, frankincense, oregano, thyme, bergamot, geranium, cinnamon, and tea tree oil.
If you're wondering about the best doTerra oil for cough, I've had good results with doTerra Breath.
Essential oil blend for cough
This essential oil blend for cough can be added to your diffuser. Or, it can be made into a chest rub. Try combining 3 drops of tea tree oil, 3 drops of thyme, 3 drops of eucalyptus, 3 drops of peppermint, and 2 drops of ginger.
A combination of eucalyptus oil and cinnamon oil may also be beneficial.
Essential oils for congestion
While many of the essential oils for cough will also work for congestion, there are a few other essential oils you might want to consider adding to your oil blend. You can use them alone or with other oils depending on what you have on hand. Whether you have a stuffy nose or chest congestion, you should be able to find some relief with either a chest rub or by diffusing these in your diffuser.
Eucalyptus
Peppermint
Grapefruit
Frankincense
Lemon
Cypress
Personally, I like the way that peppermint and lemon work together. And, cypress and grapefruit essential oils tend to work well together as well. But, experiment to see which of these blends works the best for you.
Remember that you can also use herbal teas to find some relief from coughs. Peppermint and lemon tea is a wonderful solution. And, I always keep a throat coat tea and breathe easy tea on hand just in case. Lavender can be helpful before bedtime to relax.
Essential oils for kids cough
Please always speak to a pediatrician before using essential oils with your child. Not all essential oils are safe to use with children. Here are a few essential oils that you can use with children if they have a cough and congestion. Again, speak to your child's doctor first.
Related reading
So, if you enjoyed this post on the best essential oils for cough, you right want tor read a few of these. And, if you're new to essential oils, this essential oil book is a helpful reference to have on hand.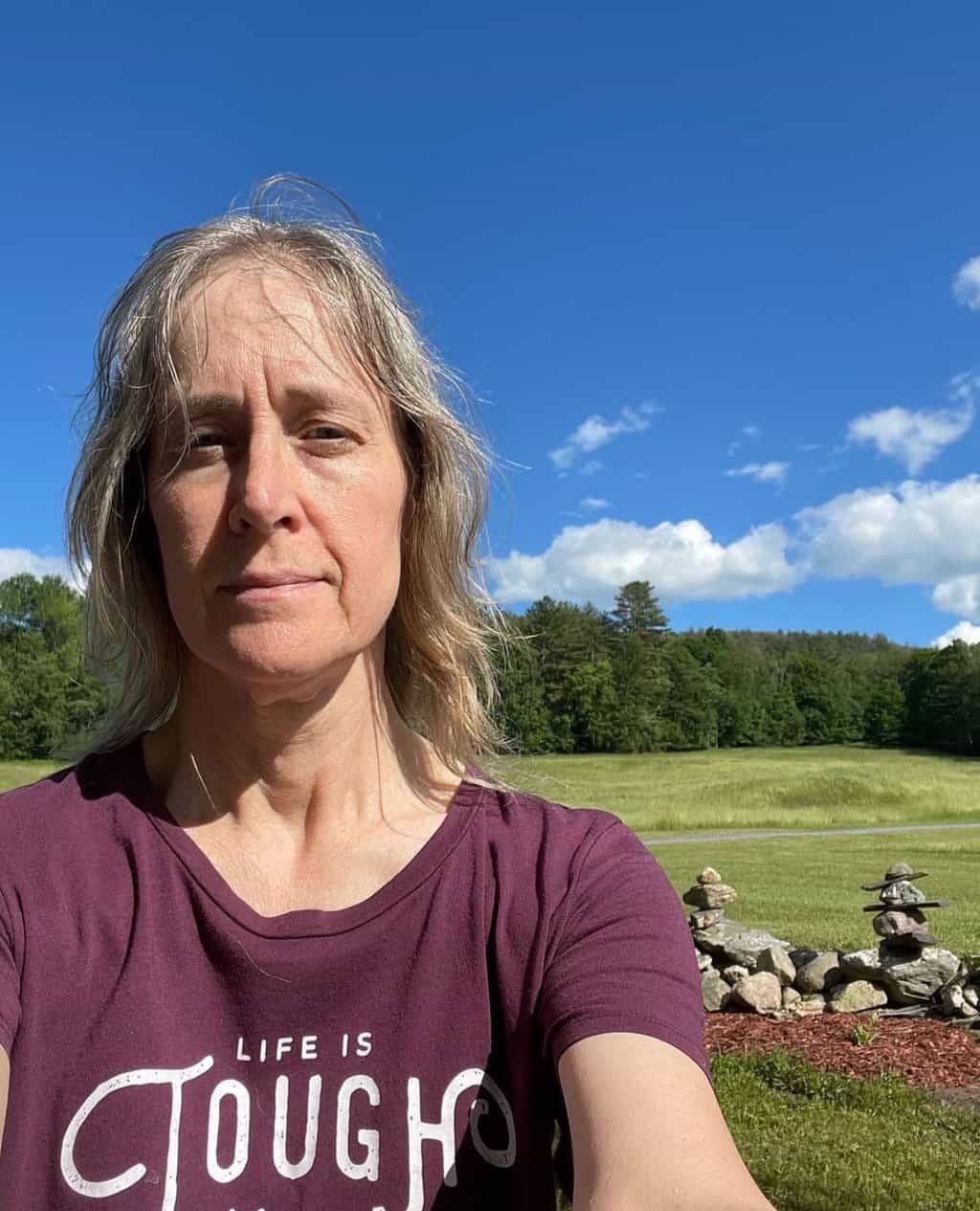 Ellen is a busy mom of a 24-year-old son and 29-year-old daughter. She owns six blogs and is addicted to social media. She believes that it doesn't have to be difficult to lead a healthy life. She shares simple healthy living tips to show busy women how to lead fulfilling lives. If you'd like to work together, email info@confessionsofanover-workedmom.com to chat.