Last Updated on December 2, 2022 by Ellen Christian
Do you need to eliminate laundry odor? If you have children in sports or a husband who has an active job, I'm sure you can identify with this laundry problem. I remember when I picked my son up from track practice, I literally wanted to ask him to run beside the car to get home. He reeked! As it is, I lowered all of the windows until I get home. Even though he tossed his sports gear in his gym bag, the smell was still quite noticeable.
Posts may be sponsored. This post contains affiliate links, which means I will make a commission at no extra cost to you should you click through and make a purchase. As an Amazon Associate I earn from qualifying purchases.
Eliminate Laundry Odor
Once we got home, I quickly removed his track clothes from his gym bag and tossed them in the washing machine. Unfortunately, the odor lingered on in his gym bag and those aren't easy to clean in the washer. I ended up leaving it on the front steps for several hours to air it out. Track practice was bad enough but when it was football season, I had to wash his uniforms twice sometimes to get the odor out!
Of course, there are a lot of products on the market that disguise laundry odors. You can add fragrance to your laundry so it smells like flowers, perfume, fresh air or dozens of other scents. That may eliminate laundry odor for a bit, but unless you remove the source of the problem, you'll be dealing with the problem again soon. Here are a few tips that work to remove the problem naturally.
White Vinegar
This is an old housewive's remedy that really does work. Just add a half to a full cup of vinegar to your laundry to keep odors away. Now, your laundry won't smell like vinegar. As the clothes dry, the vinegar scent will evaporate and disappear completely. You can dry the clothes in the dryer or you can hang them on the line to dry. For very stubborn smells, soak the item in a sink full of water with one cup of vinegar added.
Baking Soda
Baking soda is another remedy that works to remove odor from clothes. You can follow the same procedure above but replace the vinegar with baking soda. But, you can also fill up a bucket with water and add a cup of baking soda to it to soak clothes that have persistent body odor problems. You may need to run your laundry through a second rinse to remove all of the residues from the baking powder.
Launder Promptly
Never leave your work clothes in your gym bag or hamper overnight. For the best results, remove them promptly, turn them inside out, and wash them immediately. Stains and odors will be more difficult to remove if they sit there for a long period of time. The sweat, oils, and bacteria reach the inside of the clothing first, so turning them inside out allows the water and detergent better access to remove odors.
Hang Outside
Hanging your clothes outside on the line will let the fresh air remove odors from your clothes. Just launder them using one of the above methods and instead of tossing them in the dryer, hang them on the line, balcony or porch to dry. While this won't work in rainy, humid weather, a bright sunny day with a gentle breeze is perfect for hanging laundry.
Odor Eliminating Products
If you're trying to figure out how to get strong odors out of clothes, you may need to use a laundry product that is made to break down enzymes. These products will specifically work to destroy the bacteria that are causing the odor. This product is a natural alternative that is plant based and safe around children and pets that will eliminate laundry odor.
Now that you know how to remove bad odor from clothes, it's time to organize your laundry room.
Related Reading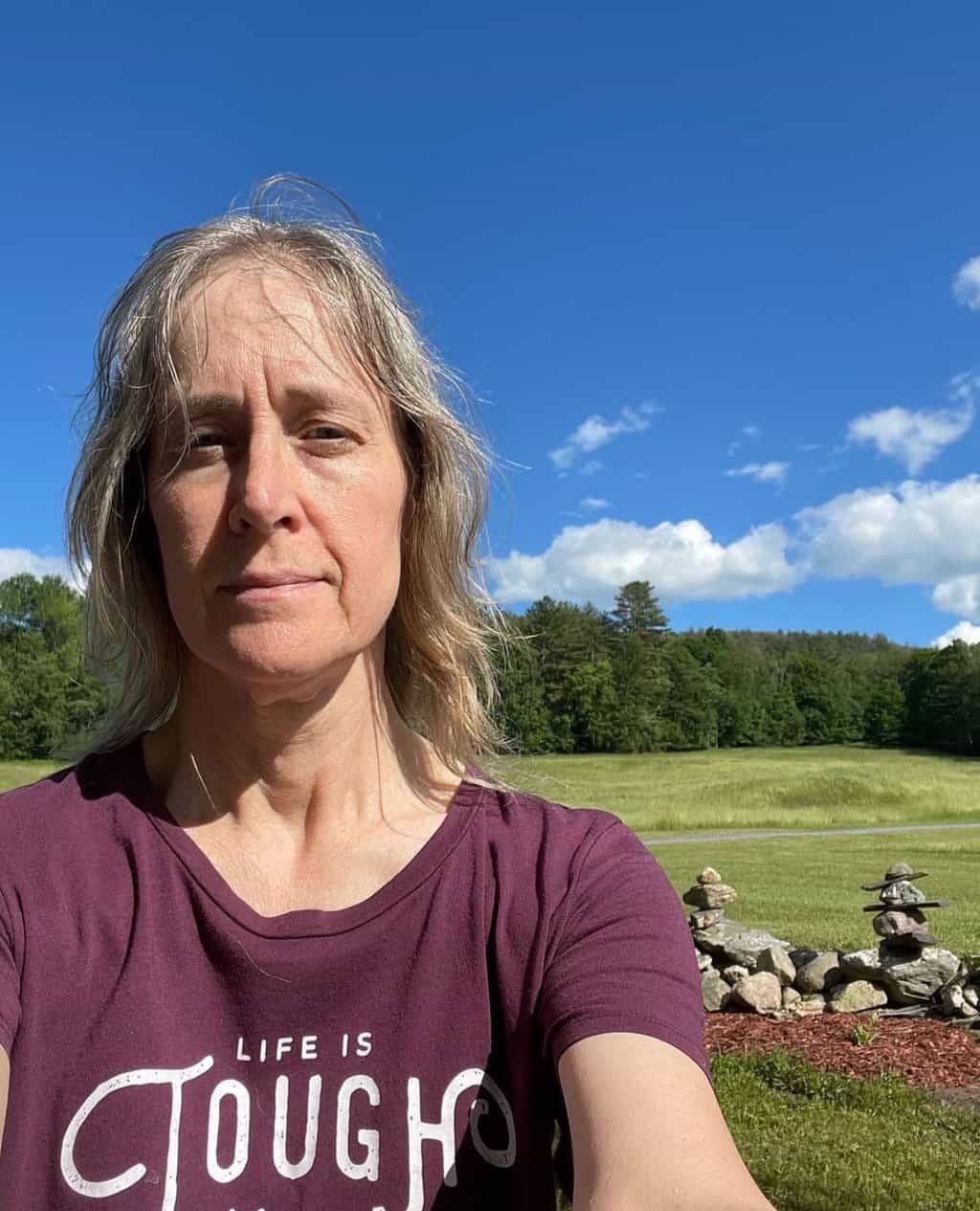 Ellen is a busy mom of a 24-year-old son and 29-year-old daughter. She owns six blogs and is addicted to social media. She believes that it doesn't have to be difficult to lead a healthy life. She shares simple healthy living tips to show busy women how to lead fulfilling lives. If you'd like to work together, email info@confessionsofanover-workedmom.com to chat.