Last Updated on June 4, 2023 by Ellen Christian
Wondering about the best essential oils for meditation? Check out this meditation essential oil blend recipe to try my favorites.
Posts may be sponsored. This post contains affiliate links, which means I will make a commission at no extra cost to you should you click through and make a purchase. As an Amazon Associate I earn from qualifying purchases.
Best Essential Oils for Meditation
Essential oils can be used in many ways, but not all of them are effective or safe. It's hard to know which ones are going to work and which ones aren't worth the money.
Have you had a chance to try these romantic essential oils yet? Or, check out this free essential oil diffuser blends sheet for some new ideas.
There is a simple way that you can create your own meditation essential oil blend using just 3 oils – lavender, bergamot, and frankincense. These three oils have been scientifically proven to improve mood, reduce stress levels and increase focus during meditation sessions.
There are lots of different ways to use meditation in your life. I have found that these sleep affirmations work quite well for me at bedtime. And, you may want to check out these tips on how to choose a yoga routine if you're using yoga with meditation.
How to use essential oils for meditation
Have you ever tried essential oils for meditation? Essential oils bring a calming effect to the mind. They have an opposite effect on the body compared to caffeine. That makes them very effective for meditation, but they can also be used in many other ways.
Usually, meditative relaxation involves focusing on certain parts of your body (hands, feet, or breathing) and allowing them to relax one by one. That can be hard to do with your mind wandering. So, what you can do is to use essential oil that brings about a calming effect.
One of the best choices would be rosemary essential oil. Not only does it bring about a very soothing effect, but it also smells great and can help you concentrate.
The best way to add essential oils to the room that you're in is with an aromatherapy diffuser. But, some choose to apply them topically to their hands with a carrier oil and inhale them that way.
What are the best essential oils for meditation?
To help relieve stress, lavender and chamomile essential oils are popular among people who meditate. To release negative emotions like anger or grief, patchouli, and juniper oil can be used.
If you would like to let go of a painful experience, ylang-ylang oil is the best option. This Tranquil Set has a great selection of oils for meditation.
If you want to improve your meditation time, certain essential oils can be applied to different parts of your body. Or, you can inhale them directly from the bottle during meditation. Typically, you should avoid applying any essential oil that contains chemicals or toxic ingredients.
Why do you need a diffuser for meditation?
The benefit of diffusing essential oils rather than applying them to your skin is that, if you have a headache or stuffy nose, the scent of the essential oil will waft throughout your home and not just on your skin.
This is one of my favorite ways to deal with anxiety and find balance.
The benefits of using essential oils in your daily life
Use to relieve stress at the end of the day by adding them to your bath or diffusing in your diffuser.
Scent your home naturally by making your own diffuser or adding them to candles.
Use them in natural cleaning recipes to clean and disinfect your home.
May be beneficial for treating health concerns so speak to your doctor.
Promote relaxation and clarity during meditation
The best essential oil blends during meditation are a mixture of Frankincense, Sandalwood, and Rose. These essential oils have a calming effect on the body and encourage an overall sense of feeling more relaxed when meditating.
Diffusing Blends – The most popular way to use essential oils is by diffusing them. I love using my "essential oil diffuser" as it gives off a great mist that flows all around the room and allows for ease of breathing during meditation.
The best way to do this is to take about 7 drops each of Frankincense, Sandalwood, and Rose essential oils and add them to the water reservoir. Set it to run for about 20 minutes before meditation. This will allow for your body to soak up all of those amazing properties during the time you are meditating, making for a much more relaxing experience.
Topical Blends – For some reason when I first began using these oils, I would put them directly onto my skin. Although this is a great way to get the properties into your body system, it isn't as effective because it needs time to be absorbed into your skin before you can begin using the oils for their intended purpose.
If you are going to use them topically, apply a few drops to your body and wait about 30 minutes before meditating. This will allow the oil time to soak into your skin and be ready for absorption.
Inhalation – The great thing about these oils is that they can be inhaled as well! Those who are sensitive to smell, or just don't like the scent of certain oils can use this method to get the benefits of these essential oils without taking in a large amount of scent.
Put 7 drops each of Frankincense and Sandalwood into your diffuser (instead of 20 drops) and add an additional 2-3 drops of Rose oil. Set the timer for 10 minutes instead of 20 and inhale deeply as it fills your lungs. This Tranquil Set is a wonderful place to start.
Make an aromatherapy blend
Get this free diffuser blend sheet and learn how to make your own aromatherapy blends you can use in your diffuser.
This Tranquil Set is a wonderful collection of oils to help you meditate.
More essential oils articles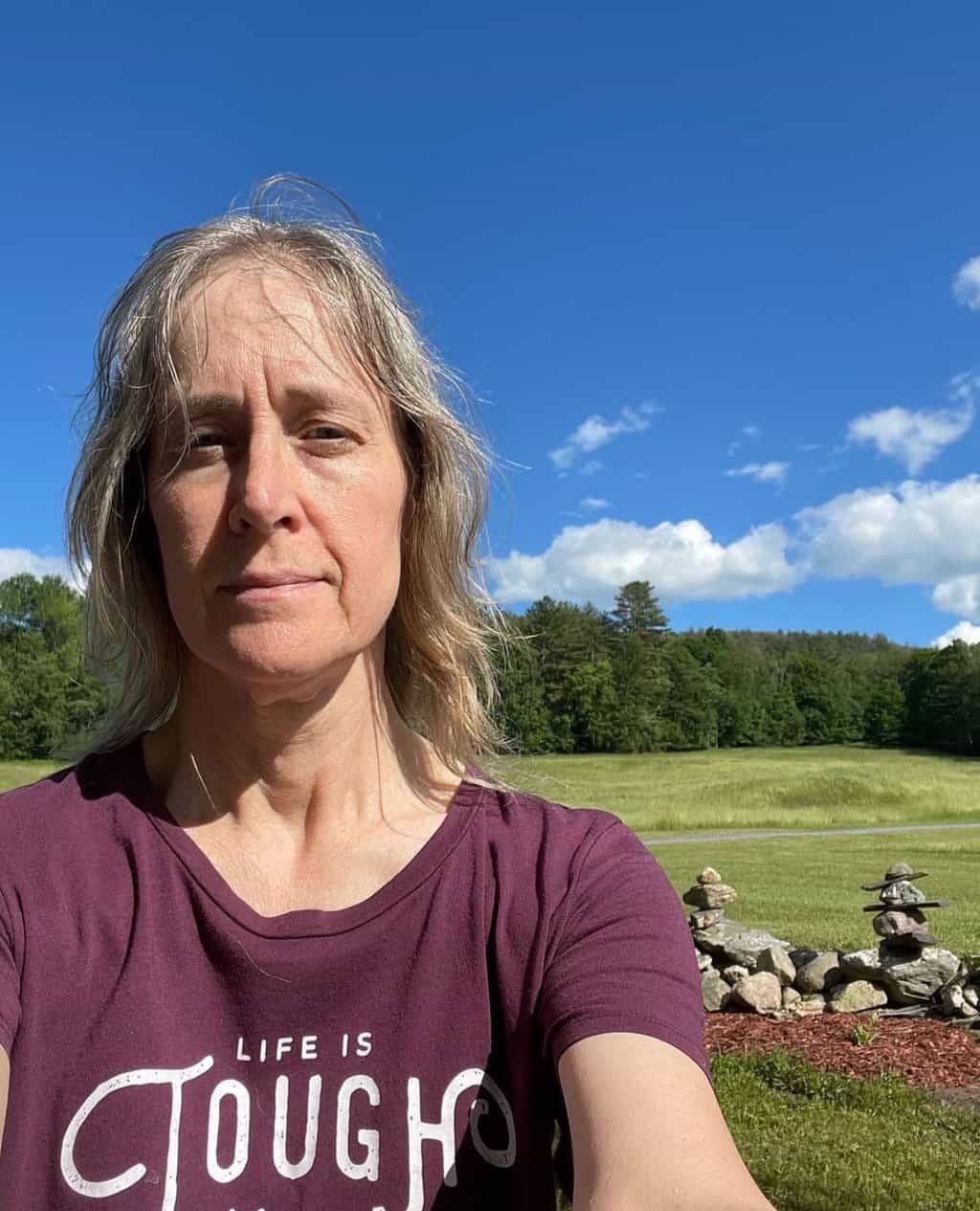 Ellen is a busy mom of a 24-year-old son and 29-year-old daughter. She owns six blogs and is addicted to social media. She believes that it doesn't have to be difficult to lead a healthy life. She shares simple healthy living tips to show busy women how to lead fulfilling lives. If you'd like to work together, email info@confessionsofanover-workedmom.com to chat.