Last Updated on August 15, 2020 by Ellen Christian
My life has changed a lot in the past six months or so. The kids are growing up and spending less time here. They're more independent and don't always make decisions I'd make. They make mistakes and then have to deal with the results. I can't fix problems with a lollipop like I did when they were little. I know that's a normal part of growing up, but it's not easy for me right now.
Posts may be sponsored. This post contains affiliate links, which means I will make a commission at no extra cost to you should you click through and make a purchase. As an Amazon Associate I earn from qualifying purchases.
How to Deal with Anxiety
I'm one of those people that doesn't deal that well with change. I'm not spontaneous. I plan what I'm going to do out days in advance, and I feel most calm and comfortable when I can check all the tasks off my planner at the end of each day. I'm good with that.
I know some people love spontaneity. They have no problem dropping everything and heading out on an unexpected outing. That's OK. It takes all kinds of people to make the world go round. It just isn't me. I know. I've tried.
When I start losing control of what's going on around me, my anxiety level goes up. Repeated changes to my routine have the same effect. Combine change with loss of control and it's too much for me to manage. I've been trying to figure out how to deal with anxiety before it gets to the point that I end up in tears.
Bible Reading – I am a Christian, so one of the first places I turn is to my Bible. I've found it easiest to follow a short Bible study using an app on my phone. That way, I can read it when I have a few free minutes while walking, waiting in line or before bed. There are a lot of different ones to choose from, but I'm using one called Bible Resources that works on my iPhone. It has readings, videos, Bible studies, and an audio option.
Meditation – For me, meditation is a way to clear my thoughts. I've tried open meditation where you just have silence and focus on counting to ten or thinking about nothing. I'm not good at that since I can't seem to quiet my thoughts easily. I found a meditation that is guided called the Pebble Mediation that's working for me. You start with four pebbles and focus on different types of calming for each one. I found it on an app called Zen Friend. There are a lot of different kinds of meditation there. I choose the ones that I feel appropriate for my lifestyle.
Exercise – I'm big on healthy living. You can probably tell that if you've been following me for a while. Exercise is a great way to deal with stress and anxiety. Exercise releases a boost of endorphins which makes you feel good. Because I like tracking my progress, I use a variety of different apps to keep track of how I'm doing and to remind me to exercise. Just a few I use are Argus, Runkeeper, Mira, My Fitness Pal and Walkr.
Creativity – A lot of people journal their thoughts when they're stressed. I'm not very good at that, but I do use creativity in other ways. I've tried the adult coloring books, but I'm too worried about making it look perfect to relax with it. What I enjoy is decorating my planner. I use (referral —>) an Erin Condren Life Planner and there are several Facebook groups that are all about decorating your planner each week. You can use Washi tape, stickers, rubber stamps and colored pens to get creative. It's a great option for me because it's a small project with no rules which means I can't do it wrong.
Essential Oils – I turn to natural solutions before I turn to medication. I have great luck with lavender and peppermint essential oils to relax and release stress. Sometimes I use them in bath salts or body products. Other times I just put a bit of the essential oil on a cotton ball on my desk and let it work that way.
Routine and Order – When my house is chaotic, my mind is chaotic. There are constant visual reminders of things I need to do – papers to file, laundry to do, dishes to wash, things to put away. Add that to the other things in my head and it's a trigger. The KonMari Method (The Life-Changing Magic of Tidying Up) is a method I've been using to declutter my home. I'm almost entirely done. The things I have left are things that make me happy and happy makes me feel calm. While I have a housekeeper that comes in every two weeks to deal with the heavy cleaning, the day to day cleaning is still something I need to do. To do that, I follow the FlyLady Method, which is a series of cleaning routines to follow each day. I get regular emails to remind me of what needs to be done, and I add FlyLady stickers to my planner as visual cues. Order gives me control, and that helps.
I end up using most of these methods on a regular basis. While I do still worry, I'm worrying less most of the time. I'm sure it will get easier eventually as I get used to the kids growing up more and being here less. In the mean time, I need this to function, and it does help.
If you find yourself with some of the same issues, I'd love to hear how you cope.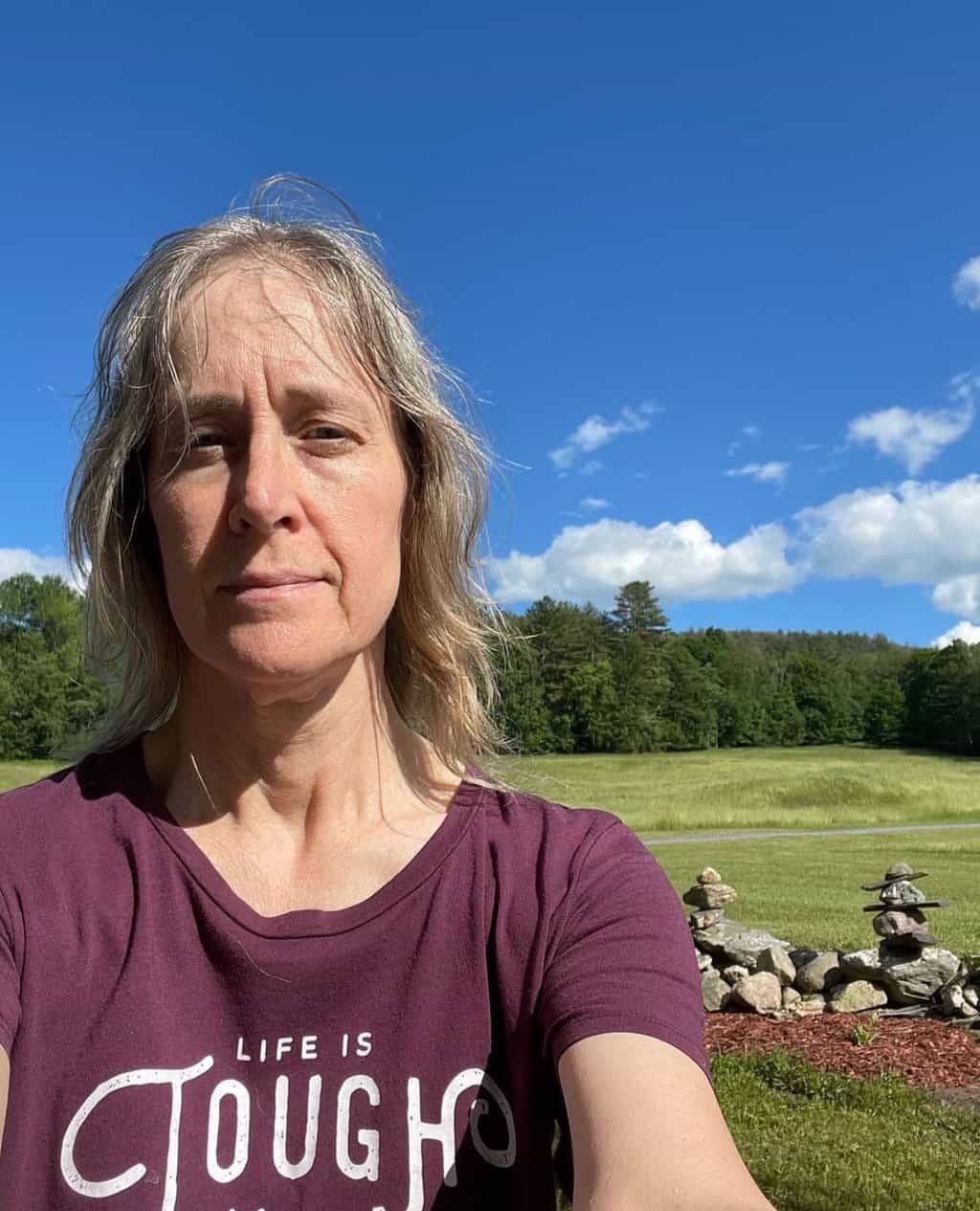 Ellen is a busy mom of a 24-year-old son and 29-year-old daughter. She owns six blogs and is addicted to social media. She believes that it doesn't have to be difficult to lead a healthy life. She shares simple healthy living tips to show busy women how to lead fulfilling lives. If you'd like to work together, email info@confessionsofanover-workedmom.com to chat.