Last Updated on July 19, 2021 by Ellen Christian
I've had asthma since I was about sixteen but I never gave much thought to self-care tips for asthma control. Focusing on myself and my health wasn't something that I was concerned about until I was much older. Now that I realize the importance of self-care, I've been working on making better choices and taking the time to focus on my health needs.
Posts may be sponsored. This post contains affiliate links, which means I will make a commission at no extra cost to you should you click through and make a purchase. As an Amazon Associate I earn from qualifying purchases.
Tips for Asthma Control
Keeping my asthma well managed is important for so many reasons. When it's not well controlled, I find that I get sick and run down much easier. That means that I have less energy and less motivation which means that my stress level goes up because I don't get everything done that needs to be done. By focusing on these self-care tips, my asthma is more likely to be under control.
Use an App
I'm busy. Face it, we all are. There is no way that I can easily keep track of everything I need to without technology. I've been using Asthma Storylines to keep track of medications, doctor's appointments, how I'm feeling, my symptoms and more. It's a free app that works with both iOs and Android and it's super easy to use. Here are just a few things that it can do to help you get your asthma symptoms under control:
Track your symptoms, vitals, moods, and daily asthma control
Record any questions you have for your healthcare provider
Remind you of appointments and to take medications on time
Journal about your asthma and other aspects of daily living
Learn more about yourself as you see your health story unfold
Connect with your circle of support, share with them your health story, and receive messages of encouragement from them
Take Your Meds
If your asthma is controlled through medication it's important that you take it as prescribed. While this might be fairly obvious, I'm prone to forget to use my maintenance inhalers as often as I'm supposed to. The Asthma Storylines app allows me to set reminders for the times I need to take my pills and use my inhalers. Because I always have my smartphone with me, I never miss a scheduled medication.
Schedule Care Appointments
Make sure that you touch base with your doctor or homeopathic provider regularly to stay on top of your asthma. They will want to be sure that their care plan is working to control your symptoms. I make sure to add my doctor's appointments into the Asthma Storylines app so I can be reminded of them. Plus, I can use the app to record any questions I want to bring up at my next appointment. I love having everything all in one app.
Monitor Symptoms
Keep track of your symptoms and how you feel. Are your symptoms worse at certain times of the month based on hormone changes? Are they worse after exercise or in cold weather? All of these changes should be tracked and reported to your health care provider. It's also important to keep track of your moods and overall health. The Asthma Storylines app lets me keep track of things like coughing, nighttime wheezing, tightness in my chest, and how much my quality of life has been impacted each day by my symptoms. This is really valuable for an overall look at my health. I love how convenient it is to have all of this information in one place to share with my doctor.
Live Healthy
Self-care is a broad term that really means caring for your mind and body. It's important that you make healthy food choices and move regularly whether that's a workout at the gym or a walk around the neighborhood. Be certain that you are making healthy choices overall for the best possible asthma control. Using one app like the Asthma Storylines means that I can get all of my health information from one place instead of trying to monitor different things on different apps and then compare the information.
I really love that Asthma Storylines does more than track my symptoms. Being able to journal about how I'm feeling is really helping me connect how I feel with what I'm doing. I notice that on days I forget to exercise or forget to use my maintenance meds, I don't feel as well. I can even make notes about how the weather is impacting my mood. There are loads of great resources included that are making self-care easier for me. If you're trying to be more on top of self-care, I recommend you try Asthma Storylines.
Do you have any other tips for asthma control?
More asthma reading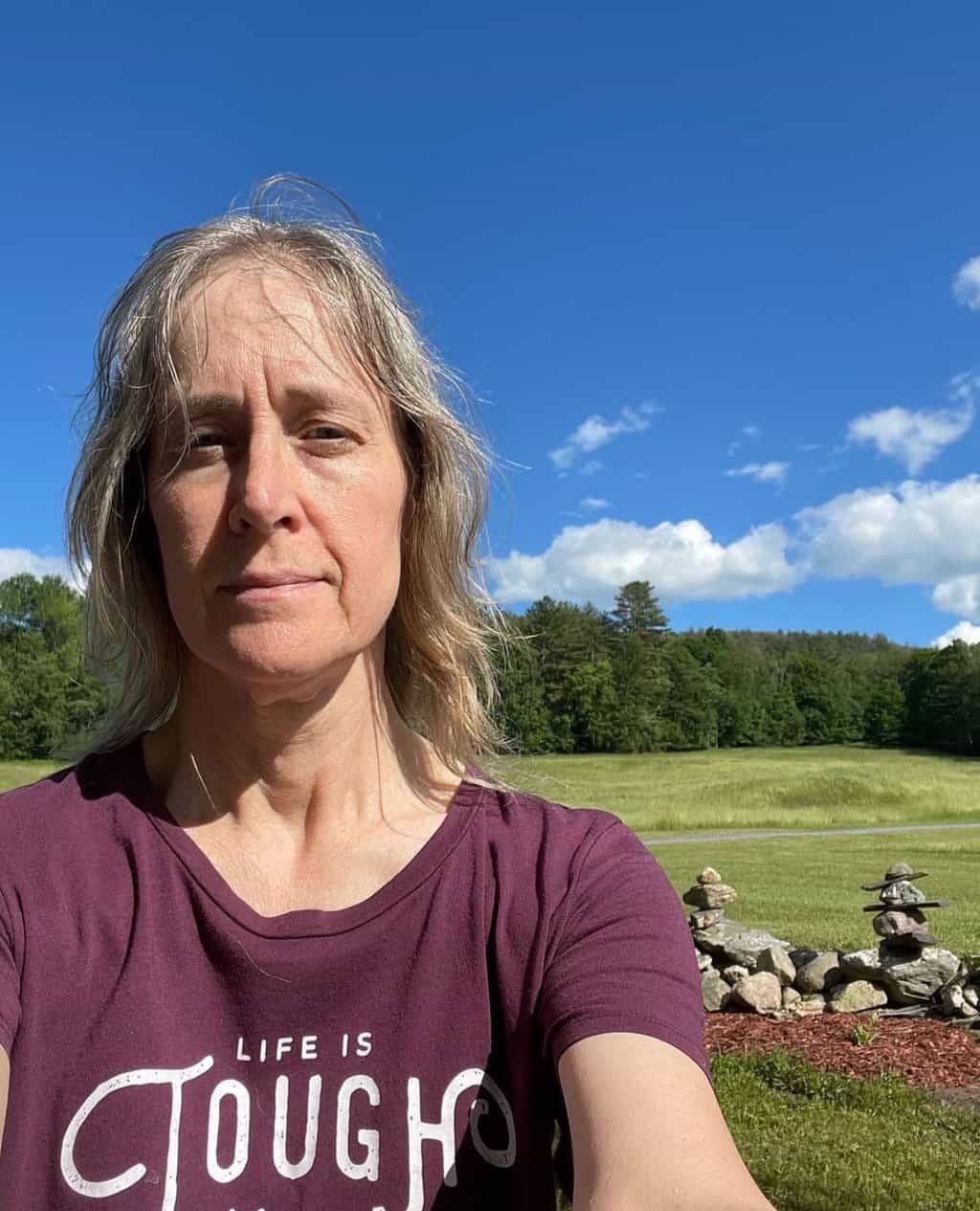 Ellen is a busy mom of a 24-year-old son and 29-year-old daughter. She owns six blogs and is addicted to social media. She believes that it doesn't have to be difficult to lead a healthy life. She shares simple healthy living tips to show busy women how to lead fulfilling lives. If you'd like to work together, email info@confessionsofanover-workedmom.com to chat.