Last Updated on November 6, 2022 by Ellen Christian
Making candles at home can be a lot of fun, but you need to know the best essential oils for candles and what essential oils are good for candle making.
Posts may be sponsored. This post contains affiliate links, which means I will make a commission at no extra cost to you should you click through and make a purchase. As an Amazon Associate I earn from qualifying purchases.
Once you have a great recipe, it's important that your ingredients are high quality so they burn cleanly. This means using pure essential oils as well as 100% soy wax chips or paraffin wax with no additives. If you're not sure which ones to use, then this guide will help!
Best Essential Oils for Candles
I've put together an extensive list of the best essential oils for candle making along with recommendations on how much oil to add per pound of wax when creating different scents. You'll also find tips on blending these powerful natural fragrances into unique combinations of your own!
How to scent candles naturally
It's always best to use the freshest ingredients in your candle-making recipes. You can find many of these essential oils in high-quality, organic options on Amazon and they're often less expensive than health food stores.
How to choose the best essential oils?
Many manufacturers say their products are therapeutic grade or 'a-grade' but you need to evaluate this for yourself. You will need to study each oil manufacturer's website to understand their methods and processes.
Buying essential oils on the internet will give you the best selection. But remember, It isn't always best to purchase the cheapest oil you find to save money.
Remember that fragrance oils are not the same as essential oil.
Benefits of Essential Oil Candles
Commercial scented candles may be made with harmful artificial fragrances. Essential oils are an alternative to synthetic fragrances.
Some benefits arise when using essential oils for candles. Candles based on essential oils can offer a cleaner burnt fragrance that won't release chemicals into your home.
They can also provide a better ambiance or mood because of the scents they emit.
In addition, essential oils have therapeutic properties that can be beneficial to your health. For example, lavender is known for its relaxing effects, while lemon oil is a great energizer. You can choose candles with specific essential oils to get these benefits in your own home.
What essential oils are good for candles?
The best essential oils for candles are those that have a mild odor and produce a good scent when burned.
When you choose your essential oil, it is important to consider its point of origin. Some plants have stronger smells than others so you need to carefully consider the scent strength when purchasing your oils.
You should always look for therapeutic grade essential oils that have a label that states 100% pure or A-grade. This allows you to receive the health benefits of using essential oil. This set is a great starting point.
The best scents for essential oil candles are those that produce a soft aroma. Floral and citrus fragrances have a lighter feel to their scent so they will be perfect for creating your own unique candle recipes.
How much oil to add per pound of wax?
When creating your own candles, you need to use a different amount of oil based on the type of wax you are using. If you're wondering how much essential oil to add, use this as a guide.
If you are using soy wax chips, then add 2 ounces of essential oil per pound of wax. Paraffin wax should be blended with 3 ounces of essential oil for every pound used. You can also use blends of different types of wax.
The stronger the scent, the less oil you should use to blend your ingredients together. If you want a strong scent then just use 1 ounce per pound of wax or less.
For example, if you use 4 ounces of essential oil for every pound used, this will produce a candle with a strong scent. These measurements are for 100% wax.
You can also use a combination of soy, beeswax, and paraffin wax to make your candles. This will affect the amount of essential oil you put in them because some types of wax have different melting points.
You will need to experiment to find the best essential oil when making essential oil candles. A lot is personal preference and whether you prefer a stronger scent or a mild scent. When you see how the candle burns, you can adjust the amount for next time to improve or lessen the fragrance load.
Candle making supplies for essential oil candles
You will need a few supplies to make your own candles. A double boiler is the best way to melt the wax and pure essential oils together so you can mix them properly.
You'll also need a thermometer, wick bars (or something that holds your candle wicks in place), wicks, and Mason jars or containers where you intend to pour your melted wax.
Tips on blending essential oils for candles
Blending essential oils can create unique scents that are perfect for your home.
When blending essential oils, you will need to make sure the scents complement each other. You don't want two oils that will clash when combined together.
The best way to blend essential oils is to start with a small amount of one oil and then add more oils one at a time until you find the perfect combination. You need to be careful not to add too much of each oil as they are potent.
Best oils for candle making
Here are some of my favorite essential oils for candles that are good all year round!
Cinnamon Oil – This is an old favorite of mine! Cinnamon has a warm spicy scent that can be used in the winter and autumn months for home fragrance.
Rosemary Essential Oil – Rosemary has a very intense herbaceous scent that is great to use during the spring and summer months, but can also be used anytime you want an invigorating scent!
Grapefruit Essential Oil – Grapefruit has a light citrus scent that doesn't have too much of an overpowering pungent fragrance. This is great for year-round use in your home.
Energizing Orange Oil – Orange has a sweeter scent that isn't quite as strong as grapefruit, so it's excellent to use all year round for home decorating.
Pine Needle Oil – Pine needle is perfect during the winter months as a substitute for an evergreen scent. It has a very unique woody smell you won't find in other essential oils!
Lemon Oil – Lemon is another citrus oil that has a nice light fragrance, so it's great to use all year round. This is a great fresh scent to burn in your kitchen.
Calming Lavender Essential Oil – Lavender is a classic favorite that can be used in any season. It has such a gentle and soothing fragrance that isn't too overpowering. It's also great for stress relief.
Cedarwood Essential Oil – This is a classic woodsy scent that has been used for hundreds of years. It's perfect for use during the fall and winter months to give your home a more rustic feeling.
Patchouli Essential Oil – Patchouli has an earthy scent that some people like and some don't, but it provides such a unique fragrance you won't find in other essential oil candles!
Bergamot Oil – Bergamot has a light fruity citrus fragrance that's perfect for use during the spring and summer months, but it can also be used year-round.
Tea Tree Oil – Tea tree is one of the most antiseptic essential oils. This is great for use in your bathroom or kitchen where both germs and bad odors can be bothersome.

What essential oils make candles smell stronger?
These are just some of the most popular essential oils for candles, but there are many more to choose from.
When you are ready to start creating your own candles, be sure to experiment with different combinations of essential oils to find the perfect scent for your home!
Some essential oils make your candle smell stronger than others. When selecting your oils, you need to consider the scent strength of each oil. Some oils have a very strong smell that can be overpowering when burned.
Oils like cinnamon essential oil, rosemary, and pine needle have a very intense and potent aroma that can be too strong for some people. If you are looking for a very strong scent, these oils would be a good choice.
However, if you are looking for something with a more subtle aroma, you should avoid using these oils in your candles.
Instead, opt for citrusy scents like grapefruit, sweet orange essential oil, or lemon oil that have a light and refreshing fragrance.
The best way to find the perfect scent strength is to buy a small amount of your favorite essential oils and burn them in candles. You can also use these same candles for future projects so you don't have to worry about wasting any of the candle wax!
There are so many great scents out there, so it's hard to find your favorite. But with a small number of essential oils, you can find the perfect scent to fill your home!
Candle makers often buy an essential oil set that contains a few popular blends to experiment with. That way you can also make essential oil blends if you like.
DIY Essential Oil Candles
If you want to learn how to use essential oil when making soy candles, check out my Mason Jar Candle Ideas or my DIY soy candle tutorial.
They are both great choices for container candles. I love making homemade candles with a natural fragrance.
Check out this list of essential oil blends you can use in your diffuser or in candlemaking.
Where can I find essential oils?
You can find essential oils online or at your local health food store. If you are looking for a specific scent, such as lavender essential oil, you may need to order the oil online.
Some grocery stores and drugstores even carry essential oils these days! You can also find them on Amazon or at your local craft store.
Remember that fragrance oils are not the same things. When you create essential oil candles, you are getting aromatherapy benefits as well as fragrance.
You can also make your own essential oil blends if you can't find them at the store. There are lots of multi use essential oils that can be used in cleaning, soap making, and candle making.
How to use essential oils in your home
Essential oils can also be used in other ways around your home including aromatherapy, diffusers, and homemade cleaning products. By using essential oils for all purposes in your home, you can create a fresh and inviting living space.
Aroma diffusers are becoming one of the most popular ways to use essential oils at home. When using an aroma diffuser, you will need to mix water with essential oils then put them into the diffuser.
The mist that is produced when applying heat to the diffuser will fill the air with your chosen aroma. Many people have started to fill their homes with sweet-smelling aromas by using essential oils in their diffusers!
You can also use essential oils for other things around your home like homemade cleaning products. Combine a few drops of essential oil into an all-natural cleaner to get rid of germs and leave your home smelling great.
My favorite scents
Cinnamon essential oil
Sweet orange essential oil
Grapefruit essential oil
Essential oil blends of lavender and rose
Favorite blends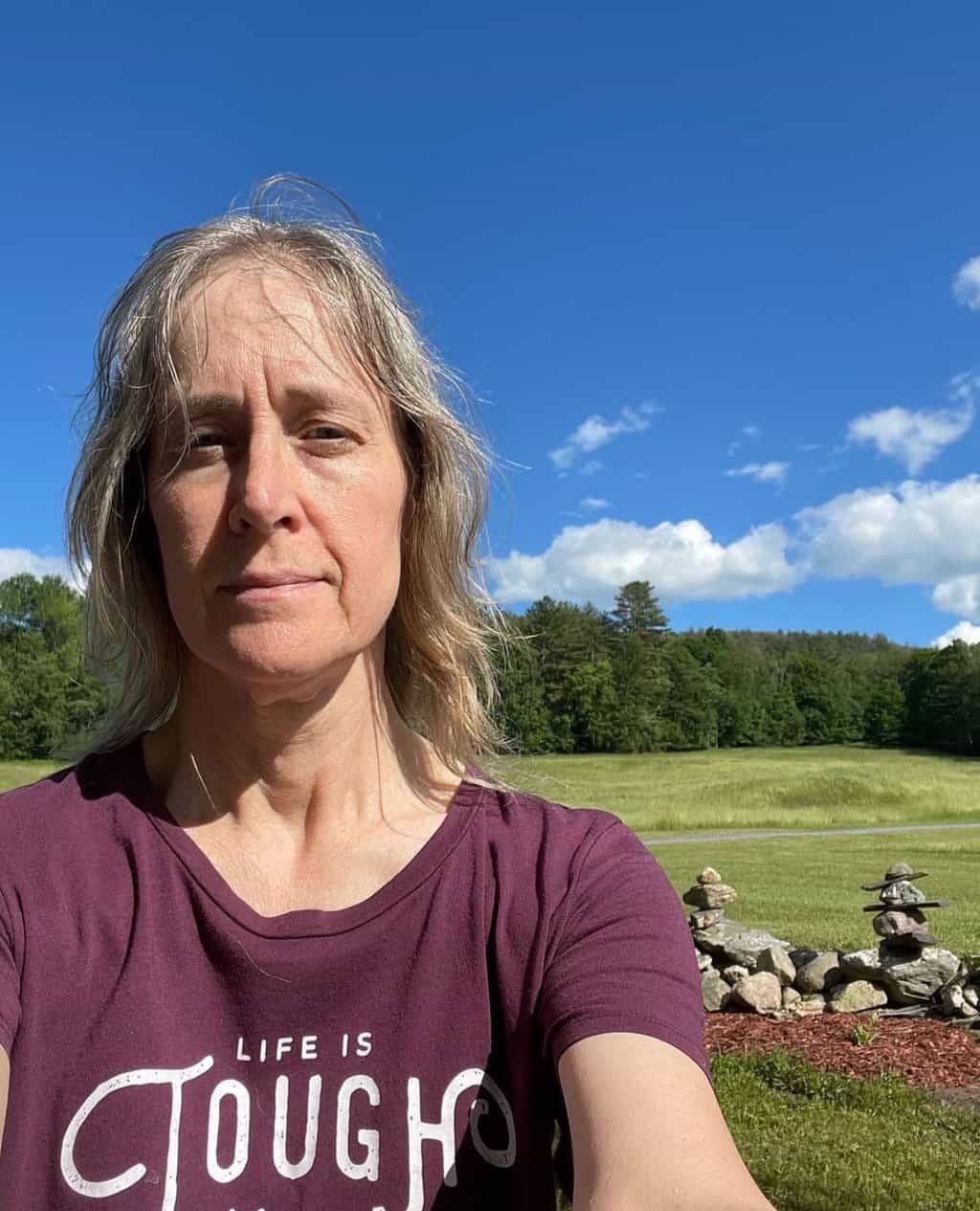 Ellen is a busy mom of a 24-year-old son and 29-year-old daughter. She owns six blogs and is addicted to social media. She believes that it doesn't have to be difficult to lead a healthy life. She shares simple healthy living tips to show busy women how to lead fulfilling lives. If you'd like to work together, email info@confessionsofanover-workedmom.com to chat.