Last Updated on May 30, 2023 by Ellen Christian
These tips for a cleaner greener home will help you be more eco-friendly and save money. If you've been reading my blog for awhile, you know I'm all about green, eco-friendly living. I think it's extremely important to consider what our actions do to the earth and our environment.
Posts may be sponsored. This post contains affiliate links, which means I will make a commission at no extra cost to you should you click through and make a purchase. As an Amazon Associate I earn from qualifying purchases.
Tips for a Cleaner Greener Home
Have you already finished your spring cleaning for this year? Or have you been putting it off? Either way, these tips for a cleaner greener home will help you get started. Or, they will help you develop better routines.
What are the best green cleaning products?
One of the ways we tread more lightly on the earth is by making our own green cleaners. You don't need to dish out tons of money to have a green, clean home. If you don't feel up to making your own cleaners, make sure you purchase cleaners that are green and eco-friendly so they don't harm the environment. Here are a few of my personal homemade favorites.
Environmentally friendly window cleaner
To wash windows, mirrors, or glass, just mix equal parts of water and white vinegar in a spray bottle. You can scent it with orange peels or essential oils. Use it just like you would any glass cleaner. Spray it on and then use the newspaper to clean it off instead of paper towels.
It works really well. It doesn't leave any ink behind and as an added plus, it doesn't leave behind white lint and fuzz like paper towels do. If you don't want to use vinegar and water, Puracy is streak-free and works on a variety of surfaces.
Eco-friendly cleaning cloths
I'm also a huge fan of the SKOY brand when you want to have something that's reusable. We don't always have newspapers on hand. So I like to keep a few eco-friendly cleaning cloths in our cleaning bucket just in case.
If you use a lot of disposables, start with this simple tip for a cleaner greener home. You can also make your own cleaning wipes with tee tree oil.
Home cleaning remedies
To scrub tubs and countertops, just make a paste out of baking soda and water. I just mix them together until it is a thick paste and then I use a rag to scrub counters, tubs, and sinks.
It really leaves behind a nice shine and works very well. You can add a bit of lemon juice or lavender essential oil if you want a scent.
What are the best non-toxic cleaners for drains?
To deodorize drains, pour baking soda down the drain & follow with several cups of either white vinegar or lemon juice. The mixture will foam up and leave your drains smelling much better.
Don't run water down the drains for at least two hours to get the full benefit. I usually do it right before bedtime.
Ditch the disposable products
Another way to make your home greener is to reduce your reliance on disposable paper products. We use cloth napkins that I found at a consignment store for everyday use and I have a beautiful set of organic cloth napkins in vibrant rainbow colors for special occasions.
Just toss them in the washing machine along with your dish towels and bath towels.
We don't use paper towels. We use rags that are generally made from recycled towels. Just cut the towels into smaller sizes and use them to clean up any messes instead of paper towels.
Again, toss in the washing machine with your towels. Instead of using sponges or clothes to wash your dishes, you can use dishcloths and wash them at the end of the day to keep them fresh.
Make your laundry more eco-friendly
Consider whether or not you need to wash your laundry in hot water. You can use cold water in most cases and save both energy and money. If you feel you truly have to use hot water, try warm instead. If you're looking for tips for a cleaner greener home that will save you money, this is a great place to start.
Do you really need to put everything in the dryer? We use either a clothesline or a wooden rack in front of the woodstove depending on what time of year it is.
The clothes dry fine and I'm not wasting electricity. Plus your clothes last longer being hung to dry instead of putting them through the dryer.
Eco-friendly air fresheners
We use cinnamon sticks or shredded fresh ginger in a pot of simmering water on the stove to cover up any odors there may be in the kitchen. I love the smell and it makes the house smell like I've been baking even when I haven't! Plus there are no harmful chemicals released into the air.
You can also use homemade potpourri. Or, make your own diffuser blends with essential oils.
Use a cotton ball dipped in a tiny bit of lavender essential oil to freshen drawers or bathrooms. You can place it in a pretty bowl or in between sheets or towels in the linen closet. It makes the sheets smell so yummy and lavender is very relaxing.
Water tips for a cleaner greener home
Don't leave the water running while you wash the dishes. You would really be surprised at how many gallons of water are disappearing down your drain. It's even worse when it's hot water. Try rinsing in cold to save even more energy.
What are some of your tips for a cleaner greener home?
Related Reading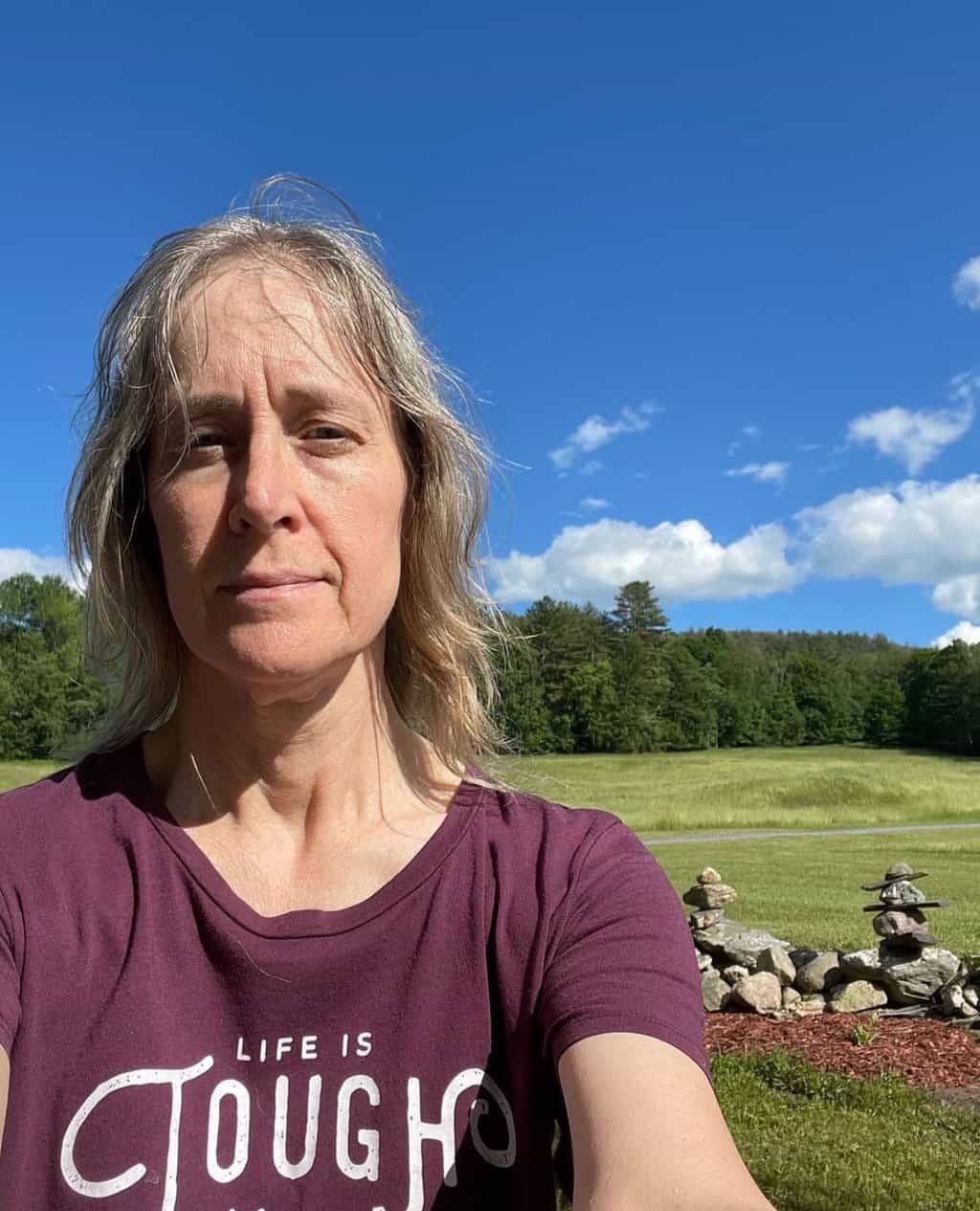 Ellen is a busy mom of a 24-year-old son and 29-year-old daughter. She owns six blogs and is addicted to social media. She believes that it doesn't have to be difficult to lead a healthy life. She shares simple healthy living tips to show busy women how to lead fulfilling lives. If you'd like to work together, email info@confessionsofanover-workedmom.com to chat.