Last Updated on December 2, 2022 by Ellen Christian
If you're looking for a natural gut cleanse, check out my tips on how to improve digestive health. And, be sure to try my Gut Health Detox recipe!
Posts may be sponsored. This post contains affiliate links, which means I will make a commission at no extra cost to you should you click through and make a purchase. As an Amazon Associate I earn from qualifying purchases.
Natural Gut Cleanse
There are lots of different ways to do a natural gut cleanse at home. You can encourage helpful bacteria to thrive by encouraging colon cleaning and regular bowel movements.
A healthy digestive system will naturally remove harmful substances from your body in your waste. Encouraging healthful gut microflora will help your colon regularly remove this waste.
If your diet has been less than healthy or you're concerned about your colon health, you may want to consider a colon cleansing.
Natural colon cleanses use healthy foods and supplements found in nature to encourage beneficial bacteria. Try adding more healthy plant foods to your diet to encourage a colon cleanse.
What is colon cleansing?
The colon, or large intestine, is a long tube-like organ in your abdomen. Its main function is to absorb water and nutrients from food waste before it leaves your body as stool.
Your colon also contains beneficial bacteria. These helpful gut bacteria help with digestion and keeping harmful bacteria in check. When the balance of good and bad bacteria is off, it can lead to digestive problems and chronic illness.
Colon cleansing is any method used to cleanse the colon of waste and toxins. This can be done with special diets, herbal teas, fiber supplements, enemas, or other natural methods.
Colon cleansing may help improve digestion and promote regularity. It can also help flush out harmful bacteria and toxins. Many people use a detox beverage to encourage a healthy gut biome.
Benefits of a natural colon cleanse
There are many possible benefits of doing a natural colon cleanse. These include:
Encouraging regularity
Promoting weight loss
Supporting digestive health
Suppress bad bacteria
Reducing inflammation
Improving energy levels
Detoxifying the body and eliminating toxins
Enhancing immunity and overall health
How to Improve Digestive Health
There are a few things you can do to help encourage a healthy gut and good bacteria including a natural gut cleanse.
First, eat plenty of foods high in fiber. Fiber promotes regularity and helps keep things moving along which is important for colon cleansing. Good sources of fiber include fruits, vegetables, whole grains, and legumes.
Second, eat fermented foods or take a probiotic supplement. Fermented foods like yogurt, kimchi, and sauerkraut are good sources of good bacteria. Probiotic supplements can also help to introduce more good bacteria into your system.
Third, avoid processed foods, artificial sweeteners, and excessive amounts of sugar. These can all contribute to an unhealthy gut.
Fourth, exercise regularly. Exercise helps to promote regularity and keeps things moving along well.
Finally, drink plenty of water. Water helps to keep things hydrated and moving smoothly through the large intestine.
Promote a healthy digestive tract
There are a number of different beverages that can assist digestive health. Just a few options you have are raw fruit juices, vegetable juices, lemon juice, probiotic-rich foods like kefir.
There are also many health benefits in eating nuts, beans, seeds, berries, and other fiber-rich foods. Other fermented foods like apple cider vinegar are frequently used to improve colon health naturally.
Probiotic and fermented foods help improve your immune system, overall health, and boost energy. So, they are frequently used in bowel cleansing methods for this reason.
Finally, Ameo Life pH Balanced Alkaline Silver Solution supports a healthy digestive system and healthy colon. It offers immune system support and naturally cleanses the gut.
Gut Cleanse Detox Beverage
Try this recipe as part of your natural gut cleanse.
Directions
You can drink this twice a day. I recommend once in the morning when you wake up and then before bed.
I generally take this on an empty stomach. But, you can experiment to find what works best for you. If you prefer not to take it on an empty stomach, try taking it after a light meal or snack.
About Ameo Life
Ameo Life pH Balanced Alkaline Silver Solution has many proven benefits including:
Supports healthy digestion
Immune Health Support
Naturally Cleanses The Gut
Safe And Effective
Naturally cleanses bad bacteria, yeast, and mold
Finally, it is third-party laboratory tested to ensure quality and efficacy. Try it today and see how it can help with your natural gut cleanse or detox.
Related Reading
Yield: 1
Natural Gut Cleanse Detox Recipe
If you're looking for a natural gut cleanse, check out my tips on how to improve digestive health. And, be sure to try my Gut Health Detox recipe!
Total Time
2 hours
5 minutes
Ingredients
Half an orange
One lemon
One lime
2 teaspoons of Ameo Life pH Balanced Alkaline Silver Solution
Nutrition Information:
Yield:
1
Serving Size:
1
Amount Per Serving:
Calories:

79
Total Fat:

0g
Saturated Fat:

0g
Trans Fat:

0g
Unsaturated Fat:

0g
Cholesterol:

0mg
Sodium:

4mg
Carbohydrates:

24g
Fiber:

6g
Sugar:

9g
Protein:

2g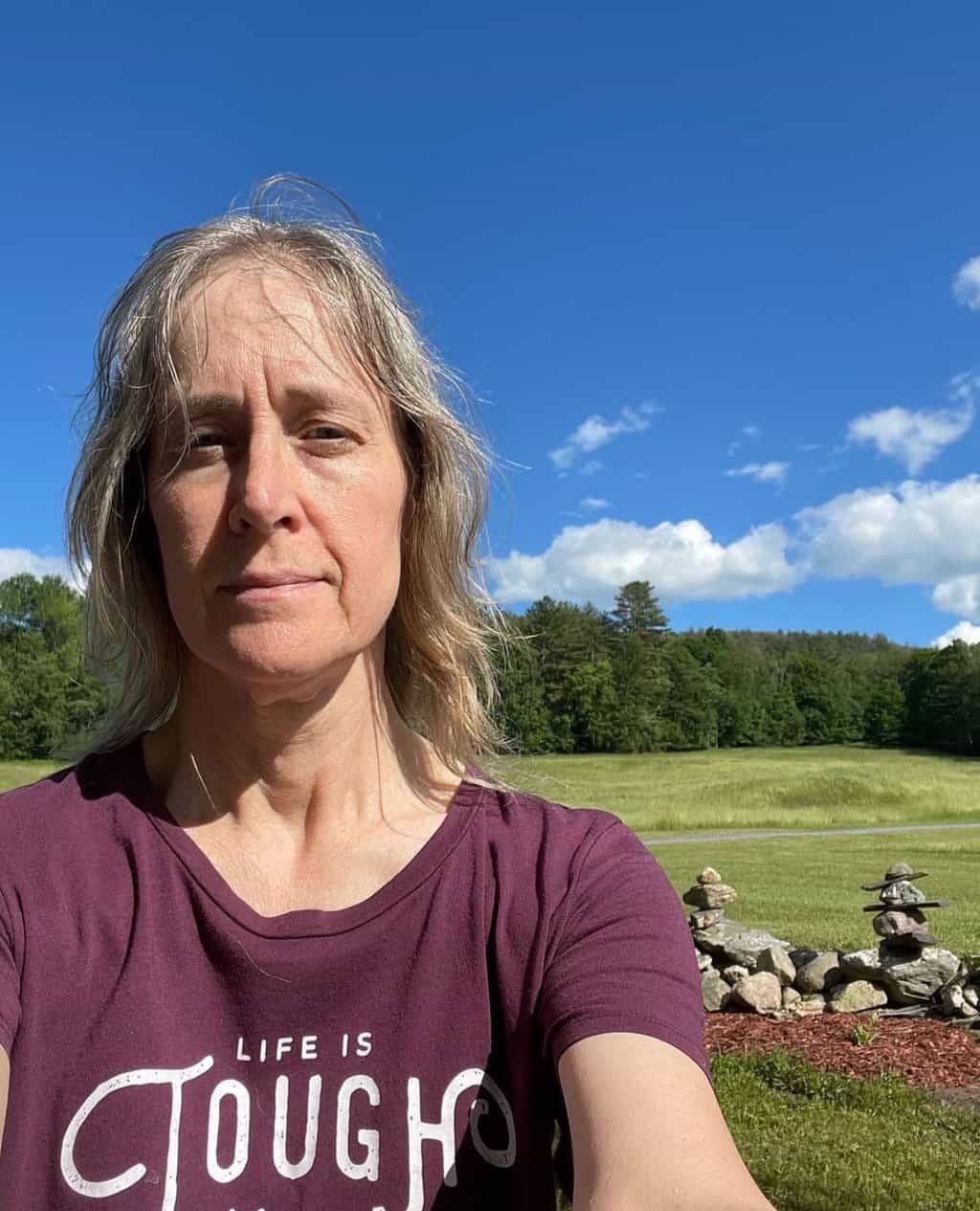 Ellen is a busy mom of a 24-year-old son and 29-year-old daughter. She owns six blogs and is addicted to social media. She believes that it doesn't have to be difficult to lead a healthy life. She shares simple healthy living tips to show busy women how to lead fulfilling lives. If you'd like to work together, email info@confessionsofanover-workedmom.com to chat.