Last Updated on August 14, 2020 by Ellen Christian
Are there simple ways to lead a healthy lifestyle? Yes, there certainly are. And, the first step is prioritizing self-care. Many women put themselves last in an effort to take care of everyone and everything around them.
Posts may be sponsored. This post contains affiliate links, which means I will make a commission at no extra cost to you should you click through and make a purchase. As an Amazon Associate I earn from qualifying purchases.
Simple Ways to Lead a Healthy Lifestyle
I stress the word "simple" in this healthy living article because, like many women, my day is already full of things that I need to do. I don't have a few extra hours to hit the gym every day or make all my food from scratch. Getting healthy doesn't have to be a difficult process. There are many simple ways to lead a healthy lifestyle that take very little, if any, time at all. Check out these ten tips for a healthy lifestyle.
Watch what you eat
This doesn't have to be difficult. Start eliminating processed foods from your grocery cart. Replace things like frozen pizzas, pudding, cookies and chicken nuggets with healthier alternatives. Make a chicken breast for dinner. Grab a bag of baby carrots or a piece of fruit for a snack. You don't have to overhaul your meal planning all at once. Try a few simple changes a week.
Drink more water
No, diet soda is not good for you and neither is its full-sugar alternative. Studies have actually shown that diet sodas can make you gain weight. Drink water. You'll flush out your system with no extra calories. Add a slice of lemon or lime if you like. I know that I drink far too much coffee and not enough water. But, I really do love fruit infused water.
Manage your stress
It would be great if we could eliminate all the stress in our lives, but I haven't figured out how to do that yet. Instead, take steps to manage stress. I love to journal, doodle, take long walks, and have recently started using Marily full-spectrum CBD oil to support a healthy lifestyle.
If you're not familiar with using CBD oil, you might be wondering the easiest way to take it. For me, taking a tincture works best for my lifestyle. It's a liquid that comes with a dropper. You simply add the CBD oil to your favorite juice, smoothie, yogurt or even water.
Marliy has an orange-flavored CBD oil that is perfect to add to my breakfast routine. The ingredients are Organic Fractionated Coconut Oil, Organic Hempseed Oil, Full Spectrum Hemp Extract, and Natural Flavoring. It's a product I can feel good about using. And, I've started to notice positive results.
Studies show that people see positive results in stress and anxiety when using CBD oil. It's an all-natural product that may improve general wellness. Marliy full-spectrum CBD oil is plant-based, non-GMO, and vegan. If you'd like to try it yourself, you can save 20% using code Ellen20 at Marliy. Shop now.
Get more sleep
I still struggle with this one. Try to go to bed at a more reasonable hour so that you feel refreshed in the morning – or at least more refreshed than if you stayed up till 2 am. I'll be honest with you, my evening routine usually includes falling asleep on the couch. That's not a great step for a good night's sleep. Pay attention to your body and sleep when you're tired. This is one of the first ways to lead a healthy lifestyle you should work on.
Watch the caffeine
This is another area I struggle with still but I am working on reducing the number of cups of coffee I drink each day. Try cutting back by one a day and see how it goes. Or, if you're like me and drink far more than one cup a day, try cutting back to three. Or, try cutting out your afternoon coffee and see if that works.
Get some exercise
I know that exercise takes time but it's easier than you think to add a few minutes each day. Walk the dog a bit further. Throw the frisbee to the kids. Park further away in the parking lot. Take the stairs and not the elevator. When you have time, try fitting in a 30-minute walk or bike ride. If you cannot manage this every single day, try every other day. Every improvement is good even small ones.
Eat more plant protein
My husband is a meat-eater. But, there are ways that we eat more plant protein than we used to. Try switching to a soy-based yogurt or milk for breakfast. Or, try making chili without the meat. One of my husband's favorite meals is refried beans. Reducing your meat consumption can be better for you and better for the environment. This is one of the ways to lead a healthy lifestyle that can help others.
Love yourself as you are
Loving yourself as you are doesn't mean that you stop trying to improve yourself. It means that you love who you are right now. You accept your strengths and your weaknesses. And, you see value in the person you are right now. Self-care means loving and rewarding yourself in positive, healthy ways.
Improve your posture
This may seem like a small step, but slouching over many years can cause the muscles that aren't being used properly to be damaged. My posture is awful and it's contributed to my rotator cuff injury. I've written about my physical therapist using cupping to try to help improve my shoulder pain.
Learn to say no
As women, we want to please, and that means that we want to say yes when asked to do things. While it's OK to say yes, you need to be mindful of becoming overwhelmed. Having a schedule that is so packed with things you must do won't help you. This is one of the easiest ways to lead a healthy lifestyle.
More ways to lead a healthy lifestyle
There are lots of ways to lead a healthy lifestyle. These are just a few that I'm focusing on this year. Hopefully, I've given you a few new things to think about. Here are a few more things to read. Remember, save 20% using code Ellen20 at Marliy. Shop now.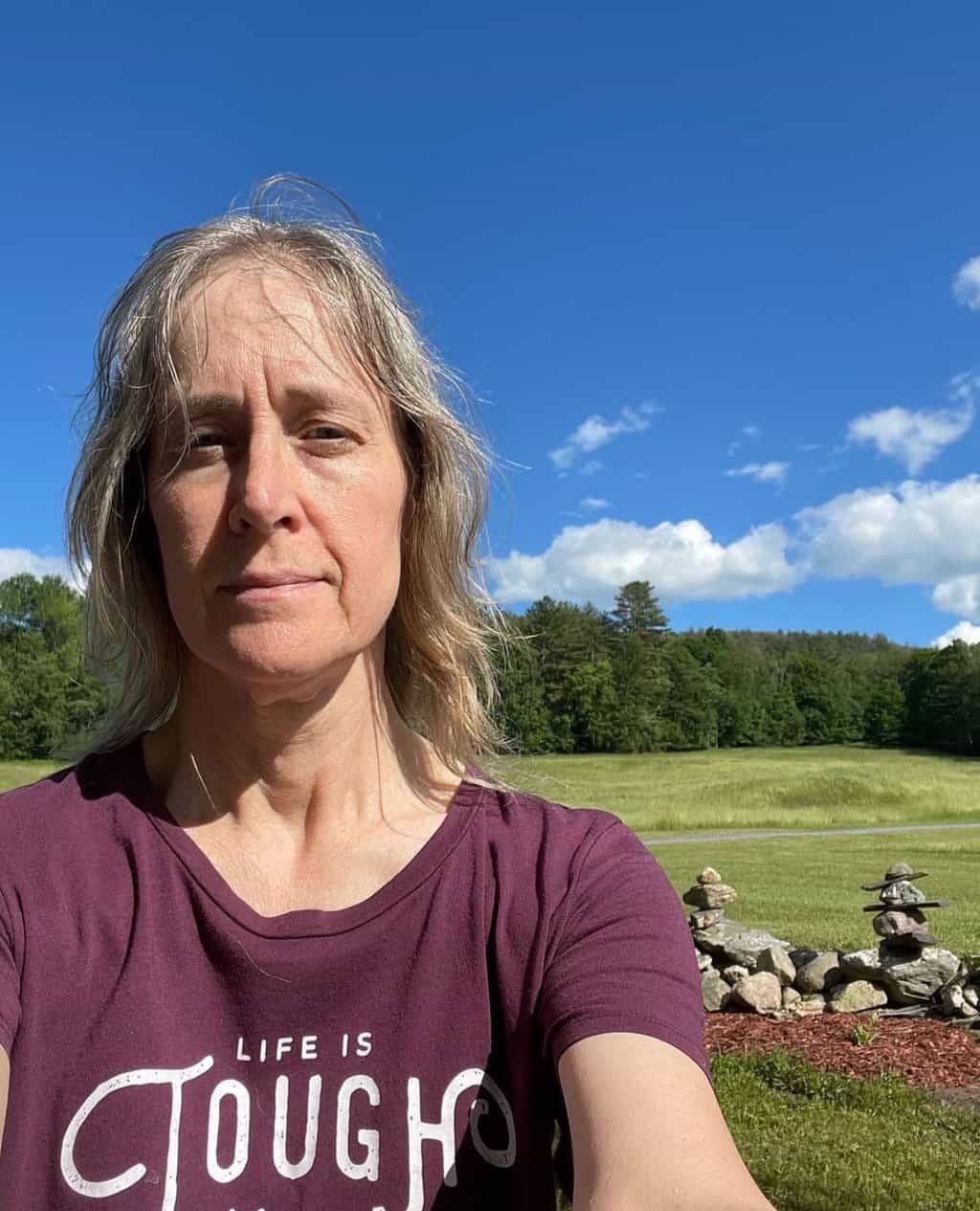 Ellen is a busy mom of a 24-year-old son and 29-year-old daughter. She owns six blogs and is addicted to social media. She believes that it doesn't have to be difficult to lead a healthy life. She shares simple healthy living tips to show busy women how to lead fulfilling lives. If you'd like to work together, email info@confessionsofanover-workedmom.com to chat.