Last Updated on April 13, 2023 by Ellen Christian
Do you need protein powder with collagen peptides? Learn more about collagen protein powder and why it may benefit you to add collagen shake powder to your daily routine.
Posts may be sponsored. This post contains affiliate links, which means I will make a commission at no extra cost to you should you click through and make a purchase. As an Amazon Associate I earn from qualifying purchases.
Protein Powder with Collagen
I've been taking protein powder for years as part of my active lifestyle. But, recently, I've started using a collagen protein supplement occasionally. It's an easy way to increase your protein intake.
Collagen supplementation is very common in the beauty industry for skin elasticity. And it's often used to support skeletal muscle synthesis and reduce body fat in fitness.
Here are a few ways that collagen supplements can help the human body.
Skin health and skin appearance (many skin benefits)
Joint health, including joint pain or joint discomfort
Nail strength
Gut health
Support muscle tissue and muscle building
As you age, collagen production declines. And this can impact your skin's elasticity and your hair health. Studies have also shown that taking a collagen supplement helps with joint pain by supporting connective tissue.
As a woman over 55, I know my collagen production isn't what it was when I was younger. And, while I could take a supplement like I do Vitamin C, I'd rather use a powder.
I'm glad that it has anti aging benefits and may even help with bone density. It's one of the important building blocks in our body. If you're concerned about collagen loss or collagen production, keep reading.
What are collagen peptides?
Collagen peptides are short chains of amino acids easily absorbed by the body. They help to improve the health of your skin, hair, and joints. It's easiest to take in powder form.
I like using collagen protein powder because it's easy to get additional collagen peptides into my diet. You can find it here.
I mix it into my morning smoothie or oatmeal and always feel like I'm getting a little extra nutrition. You could also drink it with your morning coffee or bone broth.
One of the most popular is Vital Proteins Collagen Peptides (with Hyaluronic acid). You can easily add Vital Proteins Collagen Peptides to your favorite protein powder.
Other animal collagen powders, like Ancient Nutrition, work just as well.
Is collagen protein powder right for you?
If you're looking for a way to improve skin elasticity, hair, and joint health, then collagen protein powder may be right for you. It's an easy way to boost collagen production and get extra amino acids.
You can also add collagen in your protein shakes separately if you prefer. Mixing collagen with protein powder may cost more than buying a protein powder that has it already added.
Talk to your doctor or nutritionist to see if collagen peptide supplementation is proper for you.
Are collagen and protein the same?
No, protein comes from any animal product. Collagen refers to the structural protein found in connective tissues. So, can you take collagen instead of protein powder? No, they are not the same. The animo acid content make them different.
Does collagen have protein in it?
They contain amino acids which are the building blocks of protein.
Does collagen protein build muscle?
When used along with a strength training program, it has been shown to help build muscle.
Does protein powder have collagen?
Some of them do but not all.
What is collagen powder?
Collagen powder is a dietary supplement made from collagen. It's usually derived from animal skin, bones, and connective tissues.
There are several collagen forms, including marine. Marine collagen protein is derived from the skin of fish.
Collagen powder has various health benefits, including supporting skin health and reducing joint pain. It can also help with the following:
Body composition for muscle building
Muscle growth or increasing muscle mass
Bone health
Wound healing
Muscle recovery
Weight loss
Muscle synthesis
Connective tissues
Boost protein intake
Research suggests that type I collagen is the body's most abundant protein.
Can you get collagen from other protein sources?
Yes, you can get collagen from other sources besides powder. Good sources include bone broth and grass-fed beef. You can also find it in supplement form, like capsules or gummies.
Protein shakes with collagen are a great after workout addition. If you want a clear collagen powder, try this one.
What is hydrolyzed collagen?
Hydrolyzed collagen is a type of collagen broken down into smaller pieces. This makes it easier for your body to absorb. Hydrolyzed collagen is often used in supplements and beauty products.
How do you use collagen powder?
There are several ways you can use collagen powder. Mix it into smoothies, juices, oatmeal, or baked goods. You can also add it to bone broth, soups, or stews to give them a nutritional boost. It's a complete protein source on its own.
If you're starting with collagen supplements, try adding a scoop to your favorite recipe. You can gradually increase the amount you use as you become more familiar with the supplement.
Tips for consuming collagen powders
If you want to get the most out of your collagen powder, here are a few tips:
– Look for a powder that is derived from grass-fed and pasture-raised animals.
– Choose a powder that is flavorless or mild so it can be easily mixed into other foods and beverages.
– Avoid powders that contain artificial sweeteners, flavorings, or other additives.
– Start with a small amount of powder and gradually increase it as needed.
Can you add collagen peptides to protein powders?
Yes, you can add collagen to whey protein. This is a great way to get additional collagen into your diet and develop lean muscle.
Look for a collagen supplement that is grass-fed and pasture-raised for the best quality. Avoid powders that contain fake sweeteners, flavorings, or other additives.
You can use a whey protein powder if you're working on lean body mass.
Collagen protein vs whey protein concentrate
Whey protein and collagen peptides are both excellent sources of protein. However, they have different amino acid profiles. Collagen peptides are higher in glycine and proline, while whey protein is higher in branched chain amino acid.
A whey protein supplement is a complete protein, meaning it contains all the essential amino acids. Collagen peptides are not complete proteins, but the body quickly absorbs them.
You can mix collagen peptides into whey protein isolate to add collagen to your diet. This is a great way to get the benefits of both proteins in one product.

When should you take collagen peptides?
There is no wrong time to take collagen. Some people prefer to take it in the morning, while others take it before or after workouts. You can also mix it into your favorite recipe and enjoy it throughout the day.
You can add it to hot or cold liquids, so it works in your morning smoothie or coffee. The powder dissolves easily and you can take it with other supplements.
What are the side effects of taking collagen powder?
Collagen peptides are generally well-tolerated and considered safe. The most common side effect is gastrointestinal distress, such as bloating, gas, and diarrhea. If you experience any of these symptoms, start with a lower powder dose and increase gradually as your body adjusts.
If you have food allergies or sensitivities, read the label carefully to avoid any ingredients triggering a reaction.
As with any dietary supplement, talking to your doctor before taking collagen peptides is essential. This is especially important if you have a medical condition or are taking medication.
How to deal with bloating?
If you experience bloating from collagen powder, start with a lower dose and increase gradually as your body adjusts. You can also try taking the powder with meals to help reduce symptoms.
It's also important to stay hydrated when taking collagen supplements. Drink plenty of fluids throughout the day to keep your body working properly.

Can I add collagen peptides to hot and cold beverages?
Yes, you can add collagen peptides to hot or cold beverages. The powder will dissolve in both hot and cold liquids.
To avoid clumping, mix the powder with a little liquid first, then add it to your drink. You can also add it directly to hot beverages, such as coffee or tea. Just be aware that the powder will dissolve more slowly in hot liquids.
You can also take the collagen in supplement form if you'd prefer.
Is there a protein powder with collagen in it?
Yes, you can find protein powders that contain collagen peptides. This is a great way to get the benefits of both proteins in one product. Look for a powder that is grass-fed and pasture-raised for the best quality.
Where to buy collagen protein
Finally, here are a few of the best collagen powders with protein.
More articles
You may also like these: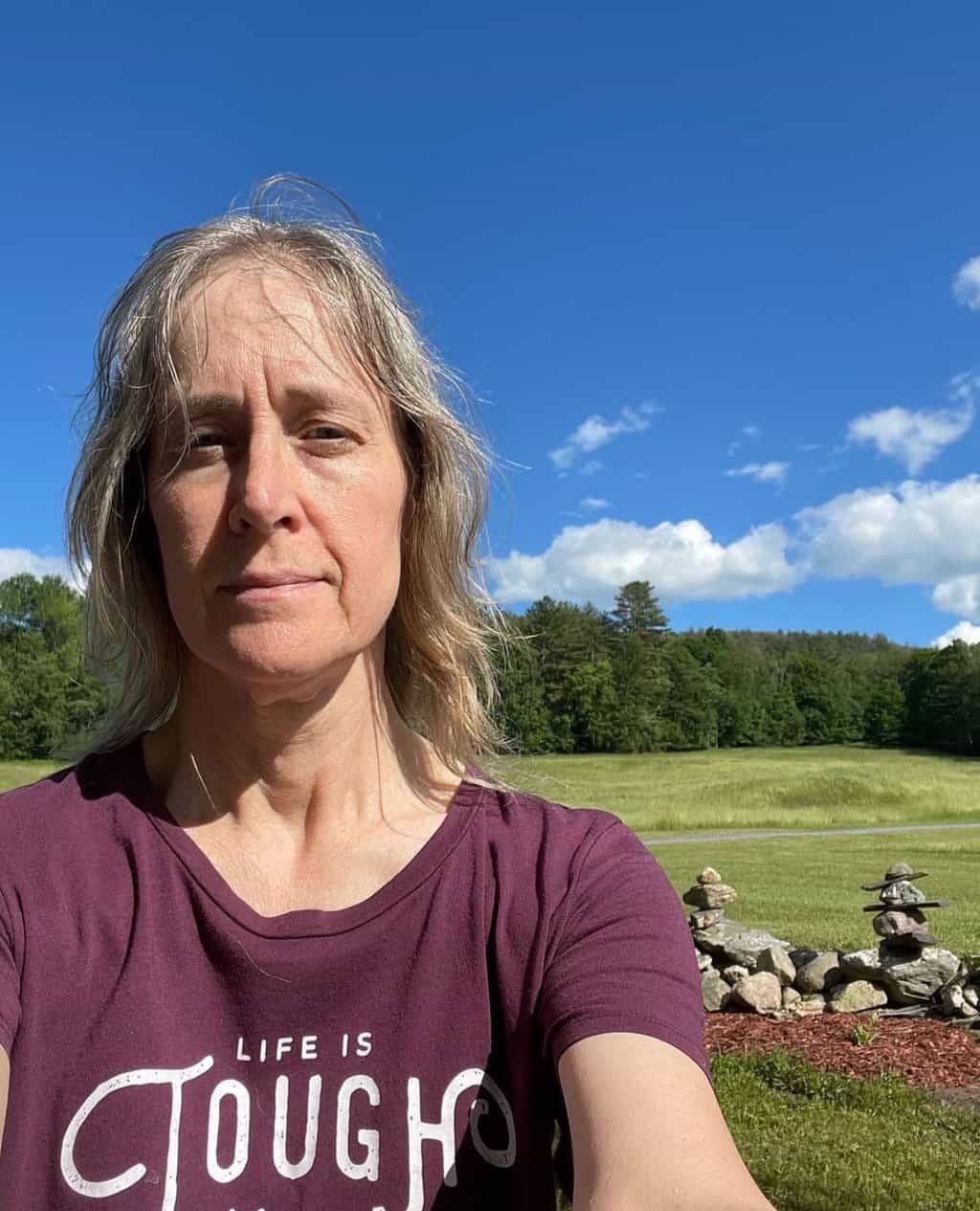 Ellen is a busy mom of a 24-year-old son and 29-year-old daughter. She owns six blogs and is addicted to social media. She believes that it doesn't have to be difficult to lead a healthy life. She shares simple healthy living tips to show busy women how to lead fulfilling lives. If you'd like to work together, email info@confessionsofanover-workedmom.com to chat.