Last Updated on February 26, 2022 by Ellen Christian
Are you considering getting a Romertopf Clay Pot? Check out one of my favorite recipes and my thoughts on the Rompertopf pot for cooking.
Posts may be sponsored. This post contains affiliate links, which means I will make a commission at no extra cost to you should you click through and make a purchase. As an Amazon Associate I earn from qualifying purchases.
I love preparing one pot meals because it can be a huge time saver. I don't need to worry about one pan for chicken, one pan for potatoes and one pan for carrots. So, I can toss it all into one pan and then forget about it. That means I have less work and fewer dishes to clean up afterwards.
Romertopf Clay Pot
Well, now there is a healthier way to make a one pot meal that requires no oil or added fat and no messy clean up. Clay pot cooking is one of the oldest methods of food preparation. If you're not familiar with using a Romertopf baker, keep reading for a few helpful tips and hints to get started.
I have this one and highly recommend it.
Is cooking in clay pots healthy?
A Romertopf clay pot allows you to cook with little or no added liquid and no added fat or oil. That means that the essential vitamins and nutrients of the food you're cooking are retained in the food for better nutrition.
If you're trying to reduce unhealthy fats, you should definitely try this.
How do you use a Romertopf Clay Pot?
The ability to cook with no added fat or oil means that you have no added fat or calories in the meal you're preparing. Because the Romertopf clay pot has a lid, it helps keep your oven cleaner. Plus, there is no scrubbing to clean the pot either!
The Romertopf will not overcook or burn any dish, so you can put it in the oven, go out and run errands, and come home to a delicious meal without worry.
Do I have to soak Romertopf?
The Romertopf clay pot from RECO is created with specially selected porous clays that allow it to absorb a great deal of water. The first time you use it, you have to rinse it and soak it for about 15 minutes.
After that, each time you use it, you should soak it for 5. You always need to start cooking with your clay pot in a cold oven and avoid any sudden changes in temperature.
How do you clean Romertopf clay pot?
Don't scour the clay pot, you simply use a brush and warm water to clean it or put it in the dishwasher. I was surprised at how easy this is to clean.
Romertopf Clay Pot Recipes
You receive a recipe booklet with the Romertopf clay pot. I was surprised to find out that you can make just about anything in it. We chose to bake chicken breasts but you could roast a small chicken, a pork roast, or even make lasagna or a vegetable soup in the pot as well.
The Romertopf clay pot #111 is a three quart clay pot and will hold four to six pounds of meat. The recipes included feed anywhere from two to six people but it would be easy enough to adapt to create just about any recipe in it.
You don't need to baste or turn the contents at all when cooking which makes it a great time saver. I'm very impressed with how tender the chicken breasts came out. I'm definitely going to be using this again soon!
Buy it:
You can buy the RECO Romertopf Clay Pots on Amazon. I have this one and highly recommend it.
More healthy recipes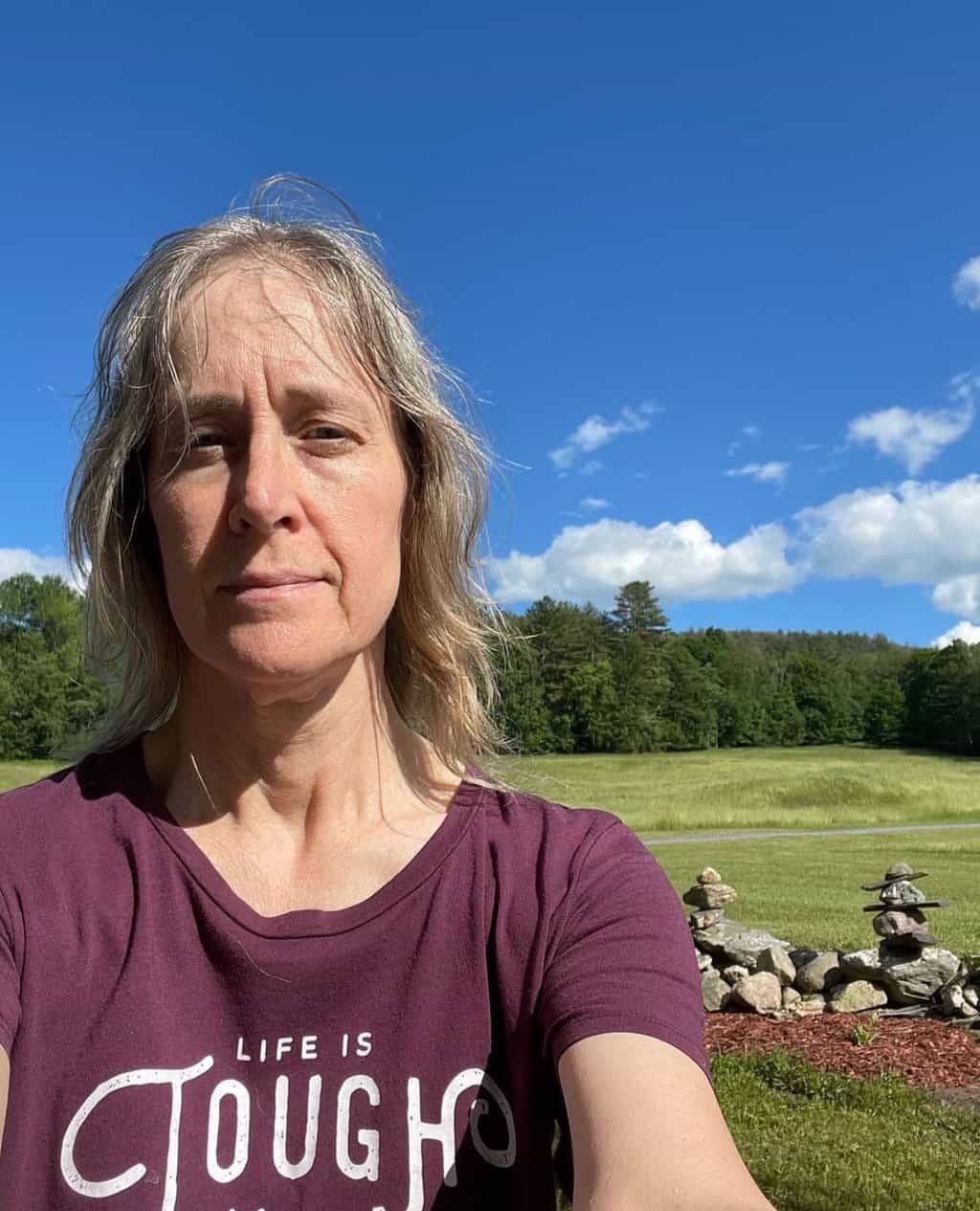 Ellen is a busy mom of a 24-year-old son and 29-year-old daughter. She owns six blogs and is addicted to social media. She believes that it doesn't have to be difficult to lead a healthy life. She shares simple healthy living tips to show busy women how to lead fulfilling lives. If you'd like to work together, email info@confessionsofanover-workedmom.com to chat.