Last Updated on May 20, 2023 by Ellen Christian
Are you struggling with organizing a linen closet? It seems like I've been decluttering and organizing my home for quite a while. But, the linen closet just never stays as neat and organized as I want it to.
Posts may be sponsored. This post contains affiliate links, which means I will make a commission at no extra cost to you should you click through and make a purchase. As an Amazon Associate I earn from qualifying purchases.
Organizing A Linen Closet
When it comes to organizing a linen closet, a lot will depend on what you store in your linen closet. If you have a closet for each bathroom or each bedroom, you probably won't have as difficult a time.
If you're like me, and you have one linen closet for your whole home, don't give up.
What goes in a linen closet?
Technically, a linen closet should hold linens. What that means for today's modern family will vary. We keep sheets, towels, extra cloth napkins, and holiday linens like tablecloths.
We have a blanket box, so our extra quilts and blankets don't go in our linen closet. If you don't have a blanket box, consider storing extra blankets on a top shelf in your bedroom closet or in under bed storage.
Otherwise, you may not have enough room for everything. This is the process I use for organizing a linen closet.
Take everything out
Remove everything from the linen closet and put things that don't belong there where they go. That means if you store your husband's fishing rod or your child's outgrown clothes in the linen closet, you should find a new home for them.
Toss the trash
Throw away or put in the rag bag anything that is stained or torn or you will never use. This includes sheets that have tears in them or towels that are so stained you won't use them.
Please do not donate trash. If you have a recycling center that takes rags, then that's fine. But, don't send them to thrift stores. When you're organizing a linen closet, you don't need to organize trash.
Sort like with like
Separate things into types. Maybe you'll want all the linen napkins together and all the towels together. Or maybe you will want all the Christmas linens in one spot and all the Easter linens in another.
Find a system that works and stick to it.
Decide what enough is
Part of organizing is decluttering. Only you know what enough is for your family and your situation. If you have 10 pairs of sheets and two beds, you might want to consider donating a few.
Or, if you have 5 tablecloths and haven't used one in three years, it may bet time to give them a new home.
Choose storage containers
Boxes, bins, or baskets. When organizing a linen closet, you may want to put some things in containers to keep them organized.
When I was younger, I spent a lot of time wondering how people like Martha Stewart organized their linen closet. I looked for linen closet Ikea hacks and linen closet organization baskets.
In the end, look for containers that fit in the space you have to work with. And, don't blow your budget on containers that probably only you and the family will see.
I'm not saying it shouldn't look nice, just don't go crazy. Here are a few things that are affordable and attractive.
These plastic storage baskets are easy to keep clean and rugged. As much as I love the cloth cubes, they get dirty and are hard to clean.
Or, these shelf dividers are ideal if you want to be able to adjust them to fit different types of linens.
Once you've chosen your containers, make sure that you label them if it's not obvious what they will hold. Otherwise, the kids (or your husband) will be putting the washcloths in with the cloth napkins.
And, before you know it, it will be disorganized again.
Experiment with different folding or storage techniques based on the amount of room you have. You can fold or roll towels.
You can stack linen napkins or store in their napkin rings already rolled. You may need to be creative if you're organizing a linen closet that's very small.
No linen closet ideas
Ideally, your linen closet should be located near your dining room or dining area. We have an actual linen closest upstairs near the bedrooms but that isn't practical to store the linens we use for dining.
If it isn't convenient, you won't use it. There's no sense organizing a linen closet that doesn't get used.
Find somewhere near your dining area to store the napkins, placemats, tablecloths, etc. Store things you'll use every day in the most convenient location.
You can store holiday linens or grandma's vintage linens out of the way if you need to.
My existing linens for the kitchen were stored in a cabinet above the stove that I could barely find anything in unless I stood on a chair. Everything was a jumbled mess and I was constantly having towels tumble down on top of the stove when I was looking for something.
Now that I've started using storage baskets, it's much more organized.
So, now that I've given you a few ideas for organizing a linen closet, remember that you need to keep it fresh. Rather than putting an air freshener on the shelf, try activated charcoal bamboo bags.
These are a natural odor remover that really works. Or, learn how to add essential oils to laundry.
More organizing articles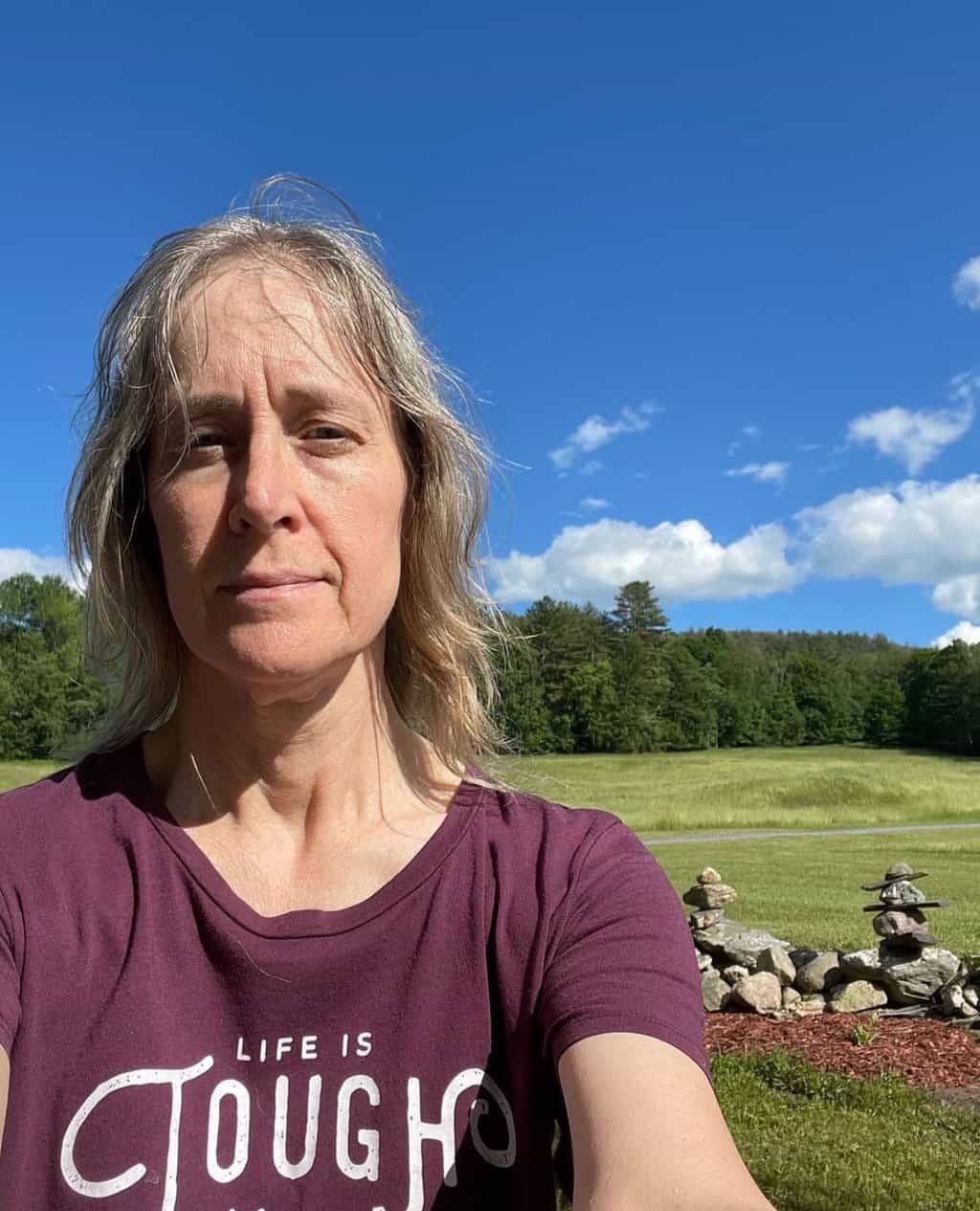 Ellen is a busy mom of a 24-year-old son and 29-year-old daughter. She owns six blogs and is addicted to social media. She believes that it doesn't have to be difficult to lead a healthy life. She shares simple healthy living tips to show busy women how to lead fulfilling lives. If you'd like to work together, email info@confessionsofanover-workedmom.com to chat.