Last Updated on June 6, 2023 by Ellen Christian
Do you know how to make sun tea safely? Years ago, it was very popular to make sun tea by placing the tea in a jug of water and letting it sit out all day in the sun to brew. I had no idea that this wasn't a safe practice. After reading about people who got sick by using this method, I decided to do a little bit of research to find out more.
Posts may be sponsored. This post contains affiliate links, which means I will make a commission at no extra cost to you should you click through and make a purchase. As an Amazon Associate I earn from qualifying purchases.
How to Make Sun Tea Safely
The main risk to be aware of when brewing sun tea is the growth of bacteria making you ill. There is no way that you can brew sun tea and guarantee that bacteria will not be present.
However, following a few of these tips will reduce the risk. Whether you choose to brew it this way or not is your choice. So, if you're wondering how to brew sun tea safely, keep reading.
Is making sun tea dangerous?
According to the CDC, brewing sun tea raises the water to a temperature of about 130F which is the temperature at which bacteria in your drinking water grow.
To kill bacteria, water needs to be heated to 195F for three to five minutes. To reduce this risk, boil the water for three to five minutes and allow it to cool completely in the refrigerator before using it.
Never brew with herbal teas. The caffeine from black and green tea will help inhibit the growth of bacteria. Black tea has a higher amount of caffeine than green tea, so ideally you should brew sun tea with black tea.
If you do choose to brew green tea, learn how to choose green tea for quality. If you're wondering how to make sun tea safely with herbal tea, it's best to cold brew in the refrigerator.
Can you make sun tea in a plastic container?
Brew sun tea in a glass container, never plastic. There is no way to kill completely the bacteria present in plastic which is a porous substance. Brew your sun tea in a glass that has been cleaned in hot, soapy water.
Dip the container in a solution of 1 1/2 teaspoons of bleach to one gallon of water.
If the container has a spigot, make sure that you repeat the same process for the spigot. I prefer to brew in a Mason jar with no spigot since it's tough to ensure a spigot is clean.
How long does it take to make sun tea?
Brew for no more than three to four hours. More than that will encourage bacteria to brew. Refrigerate it promptly. Never brew more than what you will use in one day.
I brew that gallon size when we are entertaining. Or, I brew a single Mason jar size for me when it's only me drinking it. If you're wondering how to make sun tea safely, it's important to use it all in one day to prevent bacteria from growing.
How to make sweet sun tea
Do not add sugar or flavorings to the tea until it has cooled in the refrigerator after brewing. Fruit, sugar, honey, cinnamon sticks or cloves can make your tea taste delicious, but they can also encourage bacteria to grow if you leave them in the sun tea while it's brewing.
So, if you're wondering how to make sun tea with sugar or honey, simply add the sweetener at the end. The same is true for lemon and fruit slices. Add the at the end as well.
Can you make sun tea indoors?
If you're concerned about the safety of brewing sun tea, you can place the tea in a jar of cold water and put it in the refrigerator overnight. This cold-brewed iced tea is a safe way to brew herbal iced teas with no danger of bacteria overgrowth.
You may want to try my rhubarb iced tea recipe. If you're wondering how to make sun tea safely, cold brew is a great alternative.
Other tea recipes to try
If you love tea as much as I do, you may want to try my hot ginger tea or my rosehip tea. Both are great choices if you're looking for something hot to drink without caffeine.
Or, if you're not feeling well, check out my flu survival tea. Herbal teas are a wonderful choice when you're not feeling well. Have you ever tried a blooming teapot?

What do you need?
Oh, and if you're wondering why your sun tea is cloudy, cloudy tea happens when the caffeine and the tannins bonding when the tea is refrigerated.
It happens when the water is boiled at the beginning. Since you should boil the water when making sun tea, this often happens. If you're wondering how to make sun tea safely that isn't cloudy, try adding another tea bag.
You may want to check out the tea brewing guide in this post.
Do you make sun tea?
Related Reading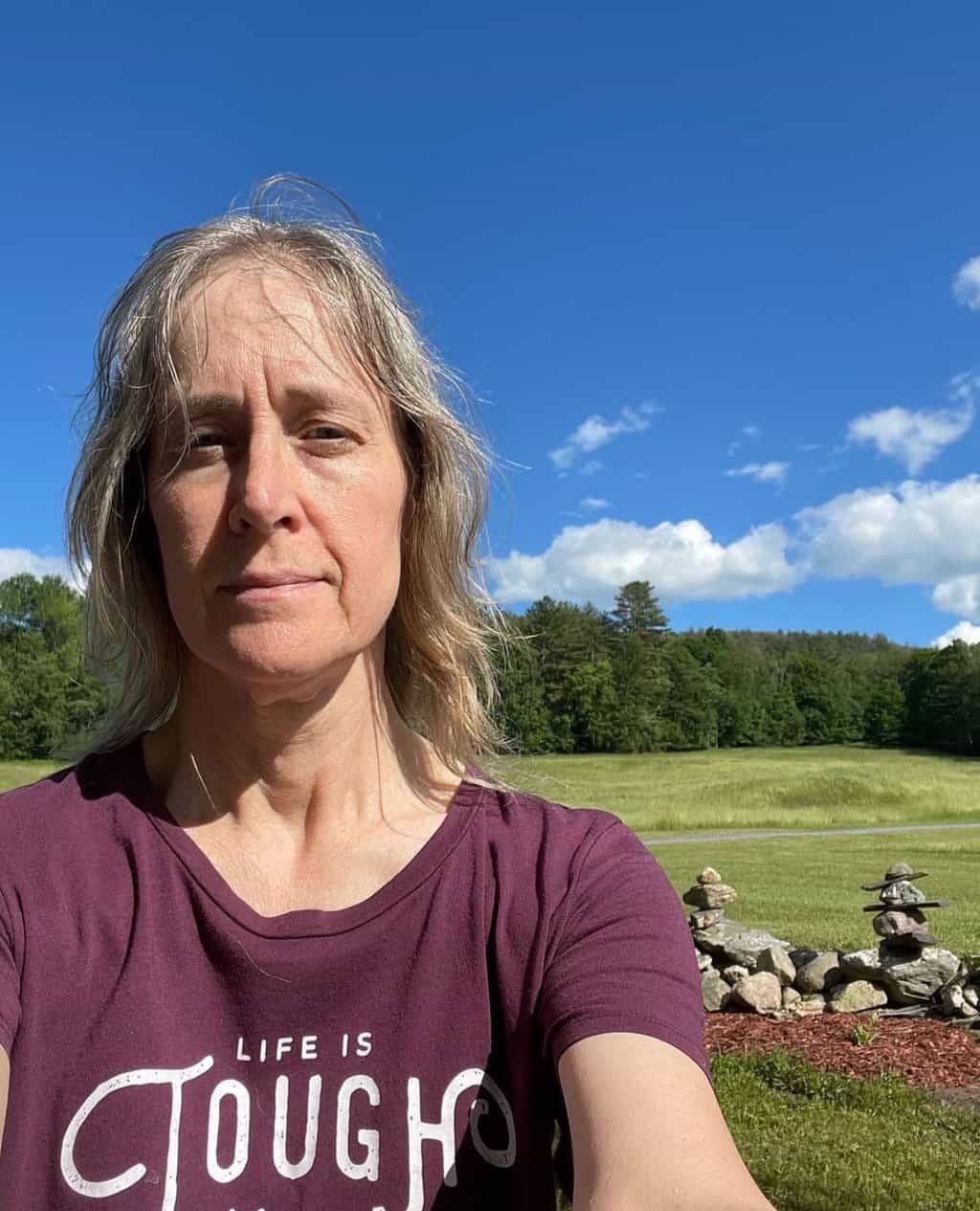 Ellen is a busy mom of a 24-year-old son and 29-year-old daughter. She owns six blogs and is addicted to social media. She believes that it doesn't have to be difficult to lead a healthy life. She shares simple healthy living tips to show busy women how to lead fulfilling lives. If you'd like to work together, email info@confessionsofanover-workedmom.com to chat.