Last Updated on October 20, 2022 by Ellen Christian
Check out these simple homemade fabric softener sheets with essential oils! While we generally dry our clothes on a hanging rack, there are times we use the dryer as well. So, since I really love homemade cleaning products, it only makes sense to make homemade dryer sheets.
Posts may be sponsored. This post contains affiliate links, which means I will make a commission at no extra cost to you should you click through and make a purchase. As an Amazon Associate I earn from qualifying purchases.
You may want to learn how to add essential oils to laundry.
Homemade Fabric Softener Sheets
People usually add dryer sheets to their dyer to make their laundry smell good, reduce static electricity, and make their laundry softer. Unfortunately, traditional fabric softener sheets use chemicals to accomplish this. So, things like benzyl acetate, limonene, and ethanol are definitely not what I want all over my clothes.
Plus, one of the ways that dryer sheets reduce static is by adding a coating to your clothing. So, this coating can make your clothes dull because it builds up. And, you'll be breathing in the chemicals every time you wash your clothes. Learn more about the dangers of traditional dryer sheets. And, keep reading to learn how to make homemade fabric softener sheets.
If you've been using traditional fabric softener for a while, you may want to check out these washing machine cleaning tips to eliminate residue because it's important to keep your washer clean.

What can I use instead of fabric softener sheets?
So, it really depends on why you're using them. If your goal is to eliminate static, try hanging your laundry on the line or on a rack to dry. I've never had a static electricity problem with air-dried clothing.
If you use fabric softener sheets to add scent or make your clothing soft, try adding a few drops of essential oils and vinegar to the wash. These natural dryer sheets will help with all of these problems.
What is the best natural fabric softener?
Wool dryer balls are a great natural fabric softener. The balls help separate your clothes to reduce wrinkles. And, they help reduce static and make your clothes fluffy.
If you're asking "Can I use vinegar as a fabric softener," the answer is YES! So, just add a little vinegar in the rinse cycle when you wash your clothes.
If you'll be putting your clothes in the dryer, you can use these homemade fabric softener sheets. Just scroll down for the simple directions and video to get started.
Homemade dryer sheets without vinegar
A lot of people worry about the vinegar leaving behind a scent on their clothes. But, after your clothes are dry, there is no vinegar smell left behind. I promise.
If you make homemade dryer sheets without vinegar, your clothes won't be as soft and may be staticky. So, if you don't want to use vinegar, I recommend you try wool dryer balls.
I've heard people say that they have made homemade dryer sheets with conditioner. But, I have not tried it myself. So, I cannot say if it works well. I'd be concerned that the reason it's making your clothes soft is that it is leaving behind a residue on your clothes.
So, that really isn't good for your clothes. And, unless you have a natural hair conditioner, it could be leaving behind chemicals just like fabric softener does.
I ran out of fabric softener what can I use?
So, there really are lots of options instead of fabric softener. Plus, these choices won't leave behind chemicals on your clothes because they are natural. If you like scented laundry products, you can add a few drops of your favorite essential oil to the wash as well.
Finally, if scented products bother your allergies, you can use these solutions without added scent.
Vinegar in the rinse cycle
Wool dryer balls in the dryer
Homemade dryer sheets in the dryer
2 tablespoons of Epsom salts in the wash cycle
1/2 cup baking soda in the rinse cycle

How do you make homemade dryer sheets?
Just follow these simple directions to make your own homemade fabric softener sheets. So, while a sewing machine makes sewing easier, you can still sew by hand if you prefer. So, you will need this to get started with this project.
Finally, looking for more homemade laundry ideas? Why not learn how to make your own powdered laundry detergent or make natural laundry boosters to help make your laundry brighter. Or, learn how to organize your laundry room.
What's your favorite scent? Do you like lemon, peppermint, or lavender for a little bit of zen during the day? Well, now we have essential oil blends that will make any room smell just how you want it. Check out this free download and learn to mix these scents on your own
Yield: 1 container
Homemade Fabric Softener Sheets With Essential Oils
Learn how to make these simple homemade fabric softener sheets with essential oils.
Materials
• 1/2 yard each of two complementary colored/patterned fabrics.
• 8-12 washcloths.
• Scissors
• All-purpose thread
• Sewing pins
• Sewing machine
• Essential oils
• 1 cup of water
• 1 cup vinegar
• 1-2 drops vegetable glycerin (optional)
• Container with a lid (I got mine from Amazon)
Instructions
Measure, mark and cut washcloth in half.
Measure, mark and cut as many pieces of fabric as you have half pieces of washcloths.
Pin with wrong side of fabric to wrong side of washcloth
Sew all four sides about a 1/4 – 2/3" from edge.
Sew a line down the middle, turn and sew another to form a "+". You can also sew from corner to corner, forming an "X". This keeps the dryer sheets from "ballooning" in the dryer. Repeat until all pieces are sewn together.
In your container, add water, vinegar and essential oils. Add dryer sheets. To use, slightly wring one and place in dryer.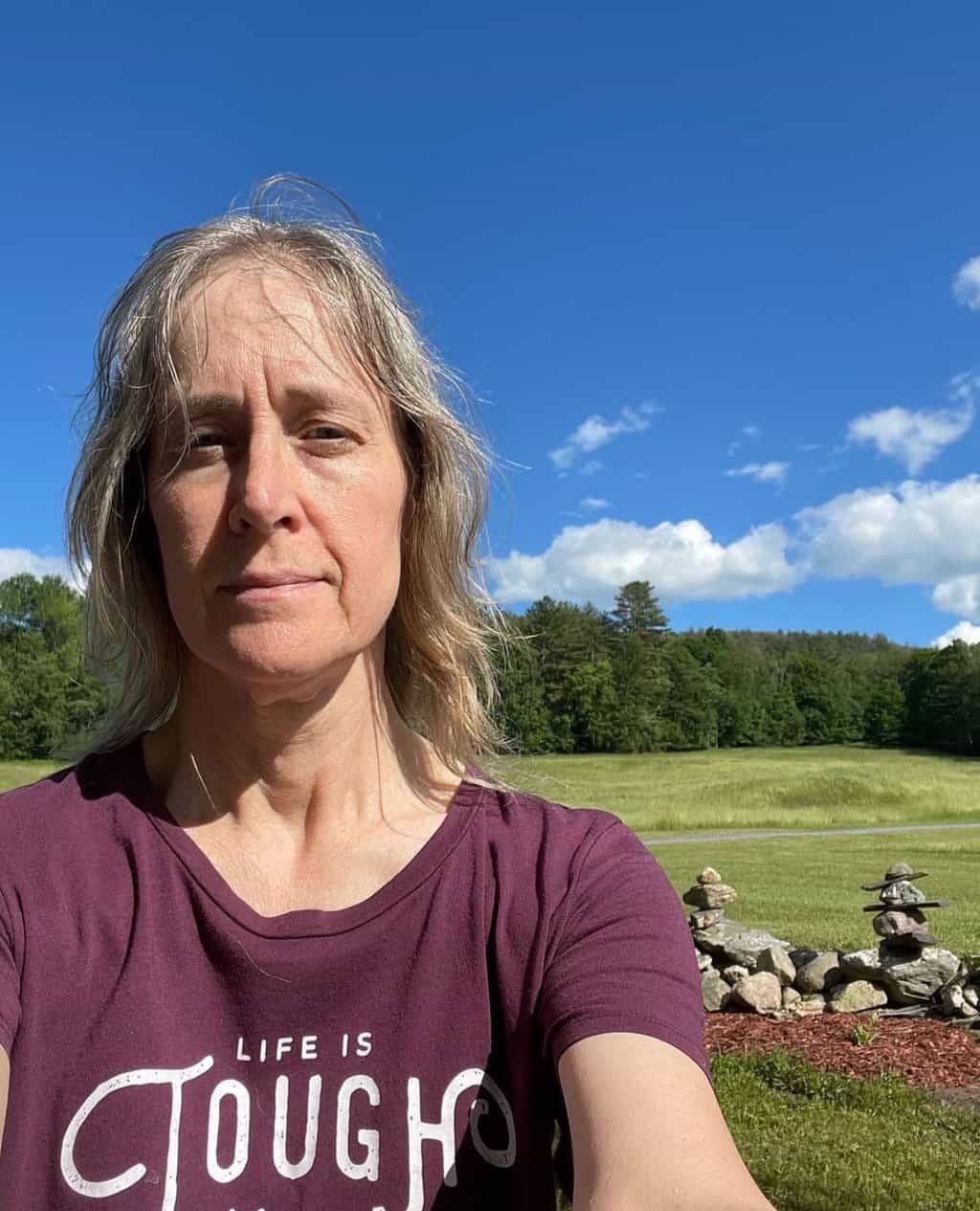 Ellen is a busy mom of a 24-year-old son and 29-year-old daughter. She owns six blogs and is addicted to social media. She believes that it doesn't have to be difficult to lead a healthy life. She shares simple healthy living tips to show busy women how to lead fulfilling lives. If you'd like to work together, email info@confessionsofanover-workedmom.com to chat.