Last Updated on October 18, 2021 by Ellen Christian
Have you ever wondered about home DNA testing kits? I've heard a lot of people talking about finding out about their ancestry by using a DNA testing kit but I was never really sure how that worked. What else can those kits tell you and how do I do the test at home?
Posts may be sponsored. This post contains affiliate links, which means I will make a commission at no extra cost to you should you click through and make a purchase. As an Amazon Associate I earn from qualifying purchases.
Home DNA Testing Kits
There are a lot of home DNA testing kits available so it's important to check the home DNA test reviews for each kit before you make your choice. I used the Vitagene Testing Kit so I wanted to share the process with you.
Vitagene's easy at-home DNA test kit helps you discover your ancestry and the best diet, fitness, skin and supplement plans for you. This test is about more than just finding out your ancestry which is one of the reasons I was so interested in it.
Vitagene provides detailed reports on how to make the best health choices regarding best exercise practices, diet recommendations, what nutrients your body might need, and more. Recently, they've added a skin health report as well! Vitagene also provides daily packed supplements based on your DNA & health goals.
How do home DNA test kits work?
The Vitagene test kit was very easy to use. You simply request your kit from their website and wait for it to arrive. When you request the kit, you will answer an online survey about yourself, your age, your habits, your health, and your lifestyle. This helps them in preparing the results and recommendations for you.
When the kit arrives, the kit and the vials inside will have a special number that is unique to you.
To get started, you want to make sure that you do not eat, drink, smoke or chew gum for 30 minutes before you collect your DNA sample. You swab the inside of your left cheek for 60 seconds using the enclosed swab. Then you swap the inside of your right cheek the same way and insert the swab in the vial and shake for 5 seconds.
Then, you repeat the exact same process with the second swab. You place both vials into a collection bag and seal the bag. Then you place the collection bag into the small box with the prepaid label on it and seal it. Just place it in the mailbox and wait for your results. The entire process couldn't be easier.
Once the lab receives your sample and completes your test, you will have access to the results. You can see reports about your skin, genetic traits, diet, supplements, exercise, and ancestry. You can also check the status of your test right there on your dashboard so you can see if it's been received yet and where it is in the testing process.
Which DNA test is the most accurate?
Your unique DNA is run through their sophisticated algorithm that compares it to a comprehensive database of the world's latest peer-reviewed research on genomics, nutrition, and exercise. Your unique health traits are then mapped to the diet, nutrition, exercise, and supplementation plans that match your exact health needs, so you can begin making meaningful changes to your health, today.
Once you receive your report, you can start your personalized plan to help you achieve the health goals that are important to you. You'll get a personal supplementation plan, diet recommendations, nutritional consult based on your Vitagene profile.
It can be challenging to know exactly what you need to do to get closer to your personal health goals. A lot really does have to do with your genetic makeup. The type of diet you should eat and what supplements your body most needs are very individual things.
I've sent in my test and am waiting for the results. I'll be updating this post as soon as I have my personalized plan to share with you. In the meantime, I wanted to share a special discount code with you.
You can save 15% Off All Vitagene Products including Home DNA Testing Kits and Health and Ancestry Reports by using the code ELLENBLOGS.
UPDATE:
So, my results are ready and I wanted to share what I learned.
Skin – I learned that my skin will look youthful for my age and that I have a high risk of freckles and acne and a moderate risk for sagging eyelids. All of these things are correct. However, it also says I have a low risk of Rosacea which I actually have.
Diet – I found my diet analysis most interesting since it is so accurate. I'm at high risk of being gluten intolerant and I metabolize carbs slowly and am at risk for being overweight and getting diabetes. I have a moderate risk for high triglycerides and high cholesterol. It's recommended that I eat a low sodium diet. It will not benefit me to eat a low-fat diet. Since my mom suffered congestive heart failure last week and is currently waiting for heart surgery, this scares me. I've suspected it for a long time and have taken steps to make changes. They even included 5 sample menus for me to follow.
Supplements – They offered a personalized supplement plan that I'm considering. The only ones I'm taking right now are quercetin and a probiotic. They also recommend CoQ10, Vitamins D B, Zinc, and Melatonin.
Exercise – They recommend 60 minutes a day of walking to lose weight. I need to lose 5 pounds. I'd like to lose 10. Right now I walk about 20 minutes a day. Clearly, I need to step up my workout. You can check out the things I see on my walk on Instagram.
In my Genes – An overall look at my genes says that I am at risk for being overweight, gluten intolerant, salt-sensitive, low ability to build muscles, low iron, low Vitamin D, and low B12. All 100% accurate.
Ancestry – None of this surprised me since my father is a genealogist. I am 83% British and 8% Eastern Europe. Overall 93.66% European.
If you haven't already signed up, I highly recommend it.
Related reading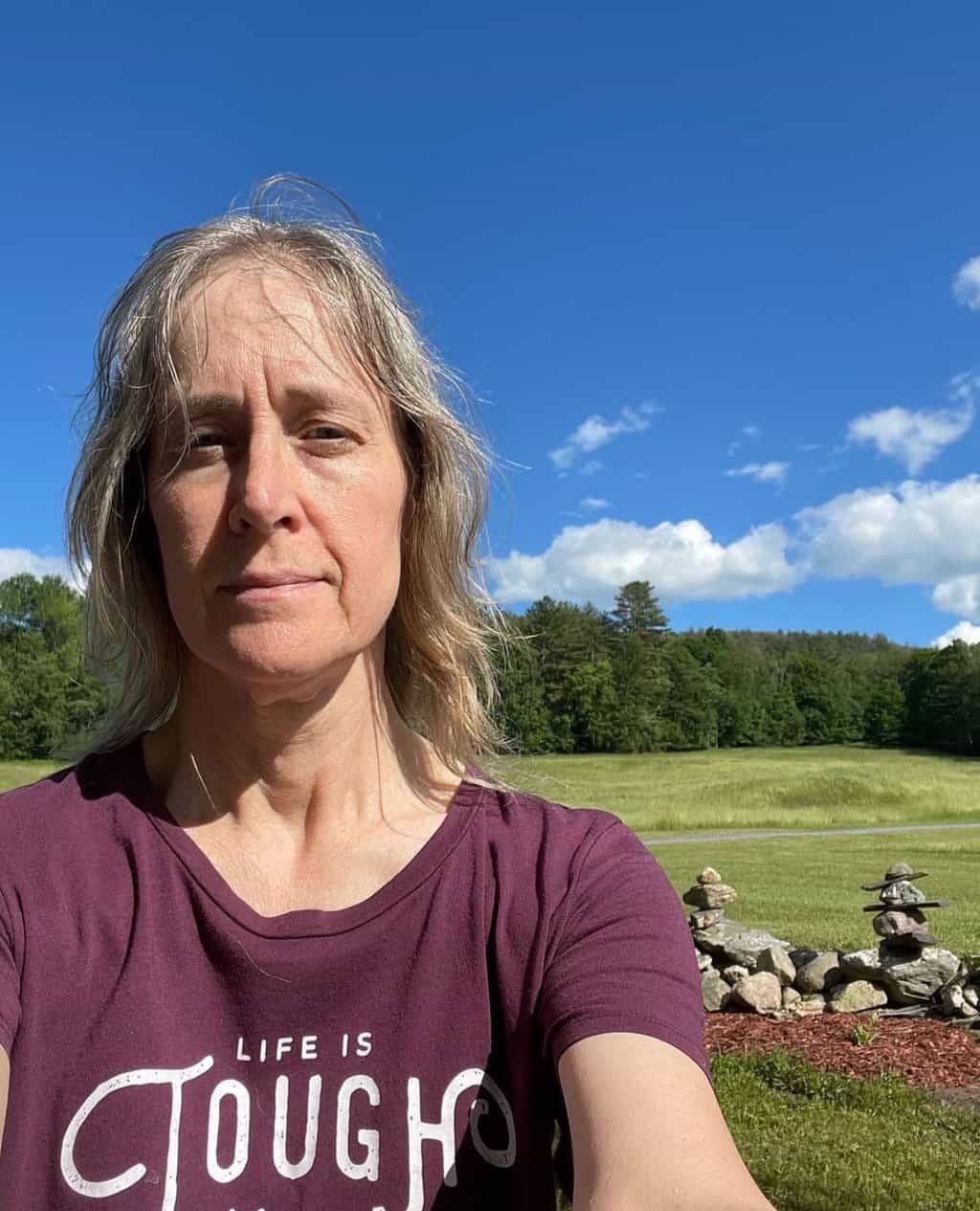 Ellen is a busy mom of a 24-year-old son and 29-year-old daughter. She owns six blogs and is addicted to social media. She believes that it doesn't have to be difficult to lead a healthy life. She shares simple healthy living tips to show busy women how to lead fulfilling lives. If you'd like to work together, email info@confessionsofanover-workedmom.com to chat.