Last Updated on October 1, 2022 by Ellen Christian
Are you wondering how to achieve your health goals? Do you manage to stay on track for a week or two and then lose your motivation or your willpower? If so, don't feel alone. There are many women, including myself, who have the same struggle. It's not easy to change your behavior even when it's something you truly want to change.
Posts may be sponsored. This post contains affiliate links, which means I will make a commission at no extra cost to you should you click through and make a purchase. As an Amazon Associate I earn from qualifying purchases.
How to Achieve Health Goals
There are many different types of health goals that people set. Some involve weight loss or becoming more active. But others are things like eating better, getting more sleep, or improving mental health habits. No matter what your health goals are, there are a few simple things that you can do to make achieving them a little bit easier.
A few bloggers and I got to interview Kate Walsh, actress and health advocate, about her thoughts on how important it is to get enough protein in your diet after the ages of 40 or 50 to help reach your health goals. I'm sharing a few of her ideas below along with my suggestions.
Choose one goal
As tempting as it may be to revamp your entire lifestyle overnight, it's not realistic. It's not likely that you're going to give up coffee, start walking three miles a day and lose 50 pounds all at once. Instead, focus on one goal and gradually work on that until the change becomes part of your lifestyle.
For Kate Walsh, that was making protein a priority in her diet. When asked about how she feels after adding more protein to her diet, she responded:
"After turning 50 last year, I can honestly say I'm stronger than ever and feel like I'm just getting started. And I can attest, the benefits of adding protein to your diet are incredible. Beyond feeling more energized, protein plays a big role from helping with your metabolism and balance to weight management and maintaining or rebuilding muscle mass, bone density and mental clarity.".
Work with a friend
Making changes to your lifestyle can be challenging, but if you work on those changes with a friend, it may be easier. See if you have a friend you can start exercising with each day. Or have a healthy lunch at work with another person who is also working on the same goal you are. You may find it easier to have the moral support.
Don't give up
No one is perfect. Just because you have one bad day or one bad afternoon doesn't mean that you need to give up on your goals. Just take a deep breath and start over again. This isn't a race and baby steps will help get you to your goal.
Stay strong
If you feel like you consistently cannot reach your health goals, take a look at what might be undermining you. For many of us, it's tied to our diet. Did you know an adult weighing about 150 pounds needs about 54 grams of protein a day to meet their dietary needs? Having enough protein in your diet can help you feel full longer and have more energy. This can go a long way toward helping you achieve your health goals.
Kate Walsh also shared that protein is a key part of your diet at any decade, but as people age, their bodies begin to slow down their ability to break down foods and absorb nutrients. In fact, Abbott and the Ohio State University did a new study and found that more than 1 in 3 adults over 50 aren't getting enough protein in their daily diets. This data is a major wakeup call for all of us and is why consuming a well-balanced diet with the right amount and right kinds of protein in your 40s and 50s can make a big impact on living a healthier, more active life!
Tips from Kate Walsh
I asked Kate if she had any tips for other busy women who are wondering how to achieve health goals when they are on-the-go. Her response was:
"Even with our country's obsession with protein and today's culture of information overload, there's clearly a major gap in our diets. But, I've learned that good health doesn't have to be over complicated – you can find simple ways to make it work even with a busy lifestyle. I love that Ensure Max Protein is portable and allows me to get the protein I need on the go.
I've learned how important it is to slow down and prioritize my self-care routine, so now I'm much more conscious of what my body needs to stay strong and healthy – that includes things like strength training, sufficient sleep, drinking lots of water, and getting enough protein in my daily diet. But, that can be challenging as I sometimes like to eat potato chips & have been known to skip a meal when I'm busy, which is why Ensure Max Protein is so important to me on a daily basis."
If you're trying to stick to your health goals, I hope that a few of these tips help you stay on track. I do find that drinking Ensure Max Protein and getting enough protein in my diet helps me stay focused on healthy eating. And, it gives me the energy I need to be more active. Those things together go a long way toward living a healthier life. Head over to Target to buy your own today!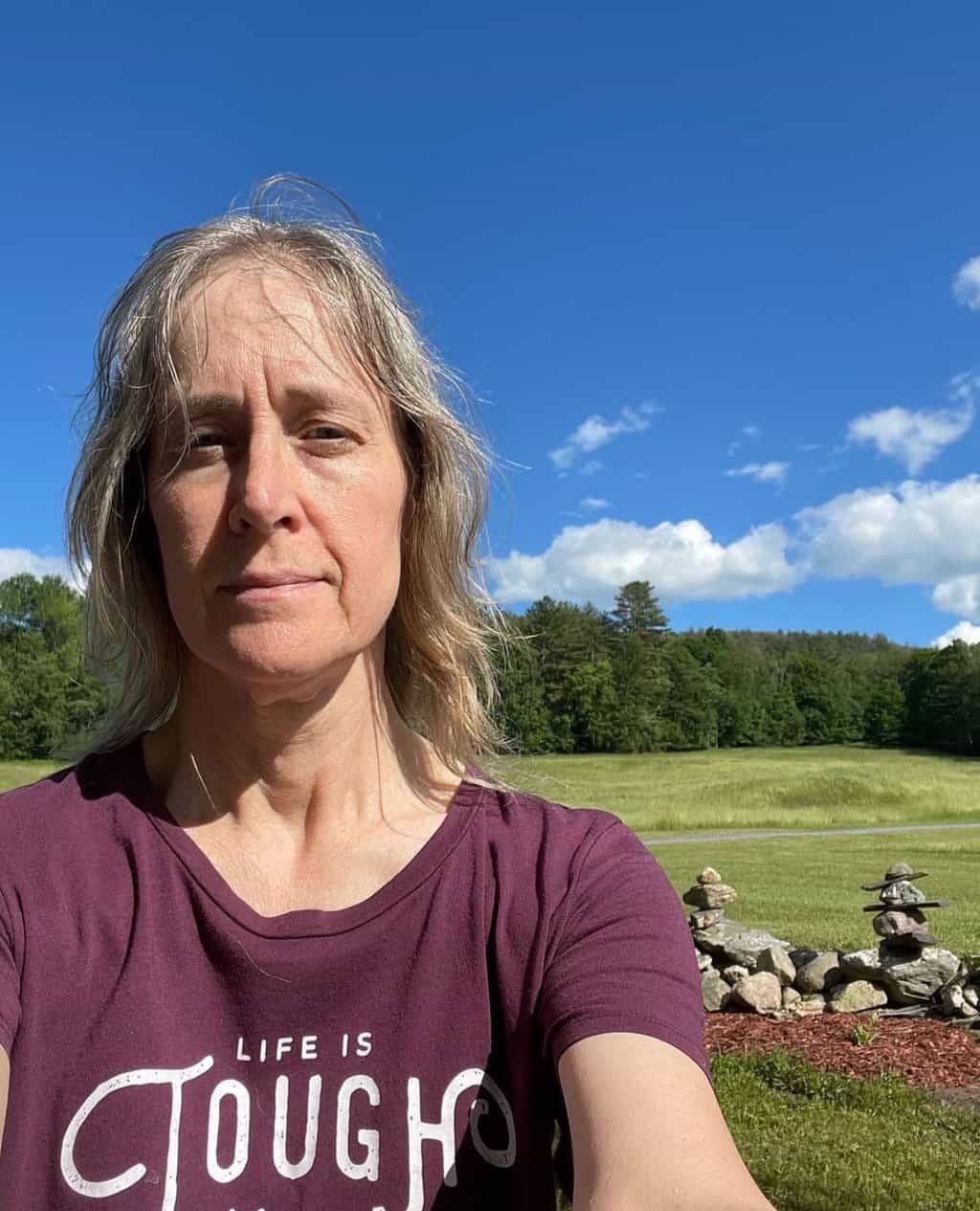 Ellen is a busy mom of a 24-year-old son and 29-year-old daughter. She owns six blogs and is addicted to social media. She believes that it doesn't have to be difficult to lead a healthy life. She shares simple healthy living tips to show busy women how to lead fulfilling lives. If you'd like to work together, email info@confessionsofanover-workedmom.com to chat.