Last Updated on October 18, 2021 by Ellen Christian
Knowing your genetic predisposition to certain diseases can help you take preventative measures and live a longer healthier life. Learn more about DNA sequencing at home.
Posts may be sponsored. This post contains affiliate links, which means I will make a commission at no extra cost to you should you click through and make a purchase. As an Amazon Associate I earn from qualifying purchases.
DNA sequencing is the most advanced medical technology available today, but some people think it's only available in hospitals or research labs.
DNA Sequencing at Home
There are affordable at-home DNA test kits that let anyone learn more about their ancestry, health, and genetic disposition. These tests have been designed with the highest standards of quality control. So, you can trust that the results are accurate.
Learn more about what DNA sequencing is and how you can get started learning more about your own genetics and how it impacts your health.
What is DNA sequencing?
DNA sequencing is a laboratory process that allows scientists to study the genome or overall genetic makeup of an organism. In general, this technology has been used to help identify the location and sequence of genes on chromosomes. It can also be used to determine gene mutations – changes in the nucleotide bases that make up a person's DNA.
DNA sequencing has the potential to revolutionize personalized medicine by allowing doctors to make more accurate diagnoses and establish treatment plans tailored specifically to an individual's genetic profile. You can also use it in genealogy research, to learn more about family history and ancestry.

What are at-home DNA test kits?
While there are plenty of genetics-based resources available online, at-home DNA test kits are a relatively new development in the field of personal genomics. These at home DNA sequencing tests allow people to learn more about their ancestry and health from the comfort of their own homes.
One of the most in-depth kits is Nebula Genomics, which allows you to receive reports on your genetic ancestry and health. They let you decode 100% of your DNA with Whole Genome Sequencing and fully unlock your genetic blueprints. This means that they are often able to provide accurate reports on your chances of developing certain diseases or conditions.
Which diseases and conditions can tests help predict?
You can find out how likely you are to develop many different health conditions and traits through the Nebula Genomics test, including things like cancer, migraines, heart disease, and ulcerative colitis.
You can also learn more about the best options for fitness, diet, and other topics based on your DNA. Learn more here.
How accurate are at-home DNA sequencing kits?
There are three different options for DNA sequencing at home. Your results will be either medium, high, or ultra-high depending on how much DNA you have decoded. Whole Genome Sequencing is the only genetic test that decodes 100% of DNA.
Why should I use at-home DNA sequencing?
If you're looking for a simple way to learn more about your own health and genetic makeup, an at-home test kit may be right for you.
Many people are interested in learning how their genes may impact, for instance, their chances of developing certain diseases or conditions. Because the tests are conducted at home via a saliva sample, you can receive your results much faster than if you were to go through other official channels.
Nebula Genomics allows customers to receive preliminary reports just weeks after they receive your samples. Official results may not be ready for a longer period.
How much do at-home DNA sequencing kits cost?
At-home DNA test kits from Nebula Genomics vary in price depending on how much DNA you want decoded. The price ranges from $99 to $999. Find out more.
Is there anything else I need to know?
When using at-home DNA test kits, it's important that you understand that these are not 100 percent accurate. You can learn more about your genetic makeup. But, the tests are designed primarily to help you learn more about your health and ancestry.
Also, the information you receive from these tests may not be 100 percent applicable to you as an individual. You should use it for educational purposes only and not as a guide for medical treatment. Whenever you have questions, speak to your own physician.
How can I get started with DNA Sequencing at home?
Order your kit from Nebula Genomics.
Once it arrives, find a quiet spot and a few minutes of alone time.
Read the directions carefully.
Take the cheek swab and send it off for analysis.
Wait for your results.
I love how easy it is to use this kit at home. It took only a few minutes to take the swab and send it off for analysis. I cannot wait to get my results and will definitely update this post once I have more to share.
If you're curious about how this process works, I definitely recommend you order your kit from Nebula Genomics.
Related reading
If you enjoyed this article, you may like these: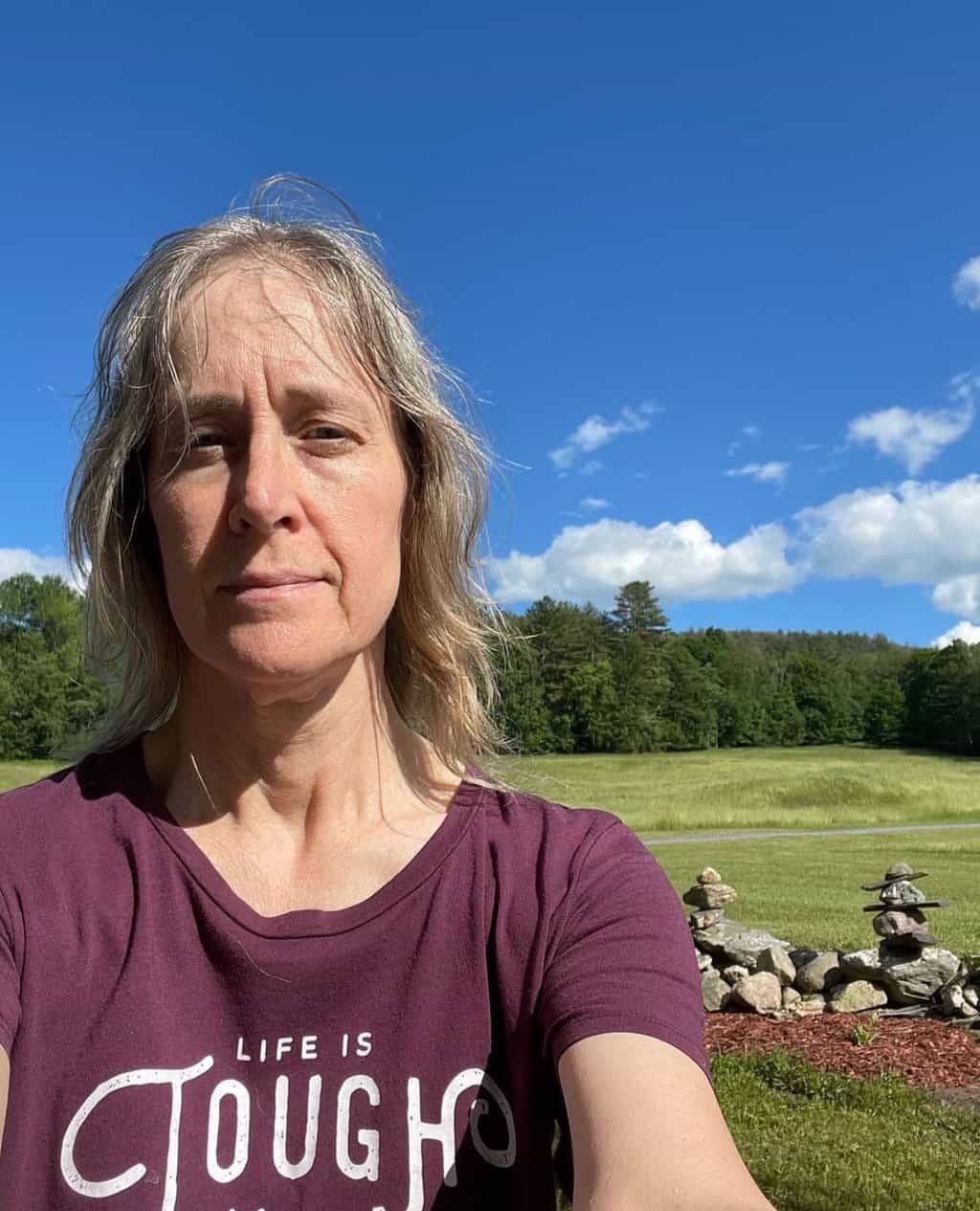 Ellen is a busy mom of a 24-year-old son and 29-year-old daughter. She owns six blogs and is addicted to social media. She believes that it doesn't have to be difficult to lead a healthy life. She shares simple healthy living tips to show busy women how to lead fulfilling lives. If you'd like to work together, email info@confessionsofanover-workedmom.com to chat.