Last Updated on January 6, 2023 by Ellen Christian
Wondering about Earth Breeze laundry sheets? Check out my thoughts on the laundry detergent sheets I added to my laundry routine.
Posts may be sponsored. This post contains affiliate links, which means I will make a commission at no extra cost to you should you click through and make a purchase. As an Amazon Associate I earn from qualifying purchases.
Earth Breeze Laundry Sheets
Laundry detergent sheets are a great way to improve your carbon footprint and still get your clothes clean. Eliminating the plastic containers that laundry detergent comes in would be an easy step for us to take.
Just imagine how many giant plastic containers you've sent to the landfill every month just by doing your laundry. Detergent sheets come with plastic-free packaging to reduce plastic waste.
Learn more and shop today.
Why is plastic-free packaging important?
Plastic takes over 400 years to decompose, so every piece of plastic that has ever been made still exists today. That's a lot of plastic!
Reducing our reliance on plastics is important for the environment. Plastic pollution is a huge problem, and it's something we can all help to fix.
Plus, laundry detergent sheets are more convenient than liquid laundry detergent. No measuring, no liquid laundry detergent spills, and no heavy bottles to lug around.
If you're looking for a more sustainable way to do your laundry, give Earth Breeze detergent sheets a try. You might be surprised at how well they work!
What are laundry detergent sheets?
Laundry detergent sheets are thin sheets of laundry detergent that you can use just like any other laundry detergent. You simply add them to your washer in the detergent dispenser, and they dissolve, leaving your clothes clean and fresh.
There are a few different brands of laundry detergent sheets available on the market, but I've been using Earth Breeze laundry sheets, and I love them!
Learn more and shop today.
What I love about Earth Breeze laundry sheets
I love that Earth Breeze laundry sheets are easy to use and work great. I've been using the Earth Breeze laundry sheets for a while now, and my clothes have never looked better.
Fresh scent or fragrance-free option
No laundry jugs or plastic packaging
Only 20 cents per load
Biodegradeable packaging
Phosphate-free and paraben-free
Bleach free
Dye-free
Take up much less space in the laundry room
Certified cruelty-free
Reduce the carbon footprint of your household cleaners
Should I wash in hot or cold water?
I don't use hot water when I do laundry. But, the package says that you can use these laundry detergent sheets with warm or cold water.
It's more eco-friendly to wash in cold water. But, you can use warm water with Earth Breeze sheets as well.
Can Earth Breeze be used in HE washers?
Yes, you can use these in an HE washer. You simply add them to your laundry dispenser, and they will dissolve like any other laundry detergent.
I've been using the Earth Breeze eco sheets in my front loader. They work with any of the washing machines in the market today.
Is Earth Breeze biodegradable?
Yes, Earth Breeze is biodegradable and safe for your septic system.
Learn more and shop today.
How many sheets do I need per load?
You'll need one sheet per large load of laundry. I've found that one sheet is plenty to clean my clothes and get them smelling fresh and clean.
If you have a medium-sized load, you can use a half sheet. A heavily soiled or extra large load may need two sheets.
One Earth Breeze Laundry Detergent Sheets package contains 30 sheets, enough to do up to 60 loads of laundry.
Do they work as well as traditional laundry detergent?
I've been using the Earth Breeze laundry sheets for a while now, and I love them. I've found that they work just as well as any other laundry detergent I've used in the past. My clothes come out clean and smell fresh.
I have found that my normal load of laundry needs just half a sheet. It works just as well as liquid detergent. They even work on tough stains.
I recommend starting with half a sheet of Earth Breze eco sheets. I found they worked great on even the toughest stains in a regular load of laundry.
My clean laundry has a nice fresh scent, and it was gentle on my sensitive skin.
Are laundry detergent sheets better for the environment?
Earth Breeze eco sheets are a great way to reduce your carbon footprint. They eliminate the need for a plastic jug, and they're biodegradable. That is a huge benefit for our landfills.
Plus, they are dye-free and have a fragrance-free option which means they are more eco-friendly than other laundry detergent options.
How to use Earth Breeze laundry sheets
Buy the product on Amazon. This 3-pack of Earth Breeze laundry detergent is a great deal.
Open the paper outer packaging (t's compostable)
Add your clothes to the washing machine.
For top loaders, toss in the eco sheet.
For front loaders, fold the laundry detergent sheet and place it in your dispenser.
Wash your laundry.
Where can I buy Earth Breeze products?
You can find Earth Breeze products online and in select stores like Walmart and Target.
You can purchase them directly from Amazon as well. This 3-pack of Earth Breeze laundry detergent is a great deal.
If you are trying to use more zero-waste products, try the Earth Breeze eco sheets instead of traditional laundry detergent in plastic jugs. I love that there is an environmentally friendly form of liquid detergent.
Related Reading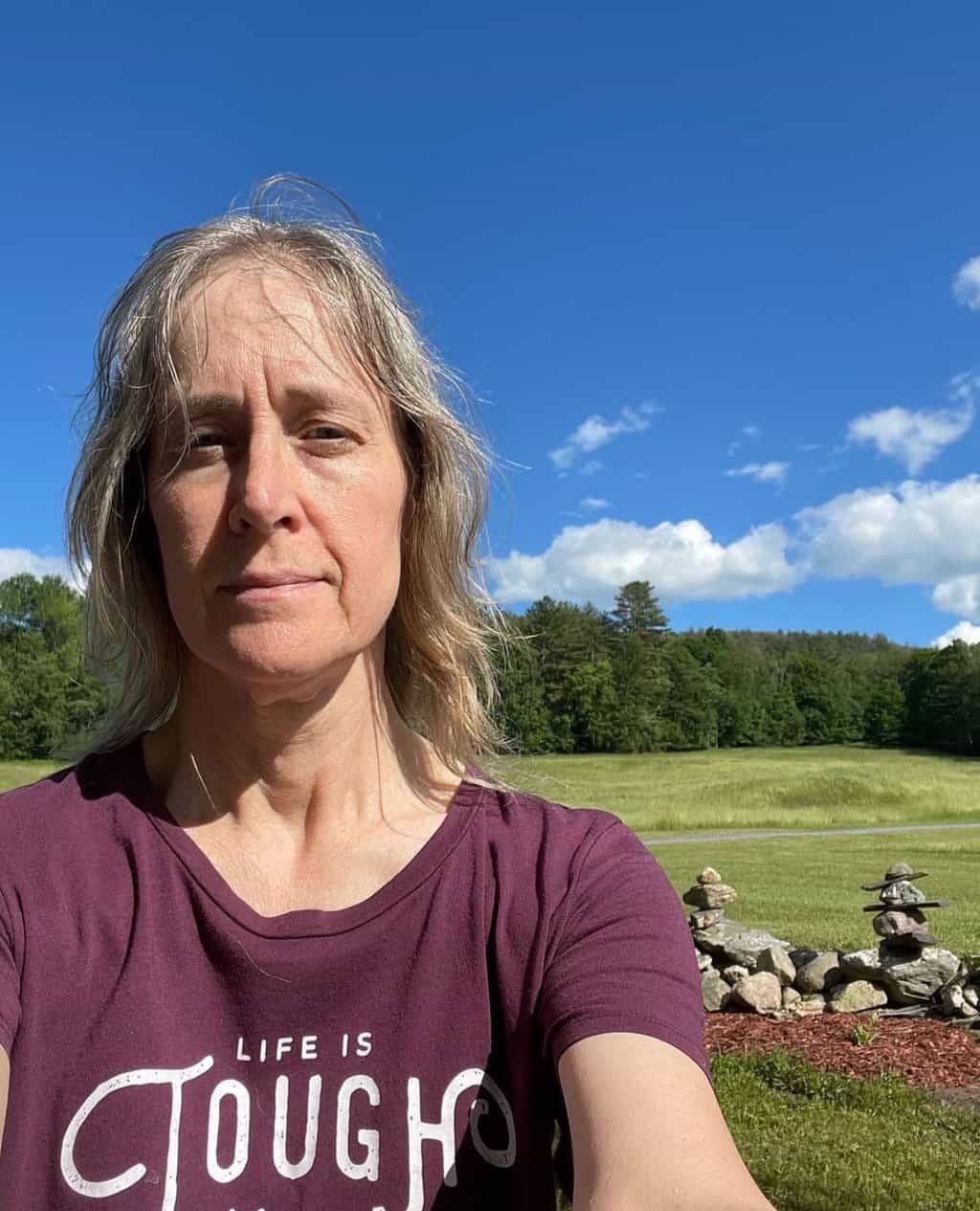 Ellen is a busy mom of a 24-year-old son and 29-year-old daughter. She owns six blogs and is addicted to social media. She believes that it doesn't have to be difficult to lead a healthy life. She shares simple healthy living tips to show busy women how to lead fulfilling lives. If you'd like to work together, email info@confessionsofanover-workedmom.com to chat.