Last Updated on July 23, 2022 by Ellen Christian
I'm sharing these asthma monitoring tips and a free printable asthma tracker with the hope that it helps you put together a self-management plan. I've had asthma for over thirty years. And, my daughter has had it since she was a child. I followed these tips when we were working on asthma control. Scroll to the end to learn more about the American Lung Association's Breathe Well, Live Well program.
Posts may be sponsored. This post contains affiliate links, which means I will make a commission at no extra cost to you should you click through and make a purchase. As an Amazon Associate I earn from qualifying purchases.
Asthma Monitoring Tips
One of the most important asthma monitoring tips that I can offer is to track your symptoms regularly. If you don't understand your symptoms and what your body is reacting to, there is no way that you can improve your asthma and get it under better control.
When I was diagnosed years ago, I wasn't given a peak flow meter. So, when my daughter was diagnosed as a child, we both learned together how important it is to use one.
What do you monitor for asthma?
There are several different things that you should be monitoring for your asthma. At a minimum, you should include:
Peak Flow numbers (PEF Peak expiratory flow)
Asthma symptoms
Possible triggers you're aware of
Medication
Speak to your physician to get a PEF number they feel is correct for your health and age. Monitor it regularly and keep track of it as part of your asthma self-management plan.
Why should I monitor my asthma?
Monitoring your asthma symptoms will help you understand what your triggers are. And, once you understand your triggers, you can avoid them to get better control over your asthma.
These asthma monitoring tips can also help your physician put together an asthma treatment plan that will work to get your symptoms under control.
Create an asthma action plan
The first thing you need to do to help better control your asthma is to work with your health care provider to create an asthma action plan. The printable asthma tracker I have used can help you record your symptoms. You can then share the information with your physician so they can make adjustments if needed.
The asthma tracker allows you to track your symptoms including shortness of breath, coughing, and wheezing. Additionally, you can record how often you use your medication including your rescue inhaler, as well as, your Peak Flow readings.
I suggest that you pay close attention to the relationship between a decrease in your PEF numbers and an increase in your symptoms. From there, you can potentially determine what your triggers were and note any patterns you see.
Be proactive with self-management
I have had asthma for over thirty years. And, I admit that I've started to pay a little bit less attention to these asthma monitoring tips and tracking my symptoms. Last month, I noticed that I needed to use my rescue inhaler more than normal. My asthma is very well controlled. And, unless I am sick, I don't usually need my inhaler.
After my husband pointed it out, we started to think about what had changed in our life that might have impacted my asthma. After tracking it for a few days, I realized we changed the type of cat litter we use. And, our new cat litter was not a low dust formula. Problem solved.
As adults, we often get in a rut when it comes to monitoring our health. And, if this is something you can relate to, I would like to share a helpful program with you.
Resources for more asthma monitoring tips
The Lung Association's Breathe Well, Live Well program is a self-management education program for adults with asthma. Many adults with asthma become complacent with their symptoms or blame their age for breathing problems and don't recognize that their asthma is holding them back from doing all the things they want to do. Their asthma monitoring tips can help you learn more about self-management.
Just a few things they help you brush up on include.
Monitoring your asthma
Avoiding triggers
Understanding your asthma medicines and using good techniques
Managing asthma along with other chronic health conditions
Following good health habits, like learning to deal with stress, exercise, and avoiding tobacco smoke
Working with your healthcare provider on modifying treatment as necessary.
Additionally, the Lung Association offers a free online course called Asthma Basics. This course is designed to help those with asthma better understand the disease. Now that I've shared these asthma monitoring tips, I hope you'll download my free printable asthma tracker and learn more about Lung Association's Breathe Well, Live Well program.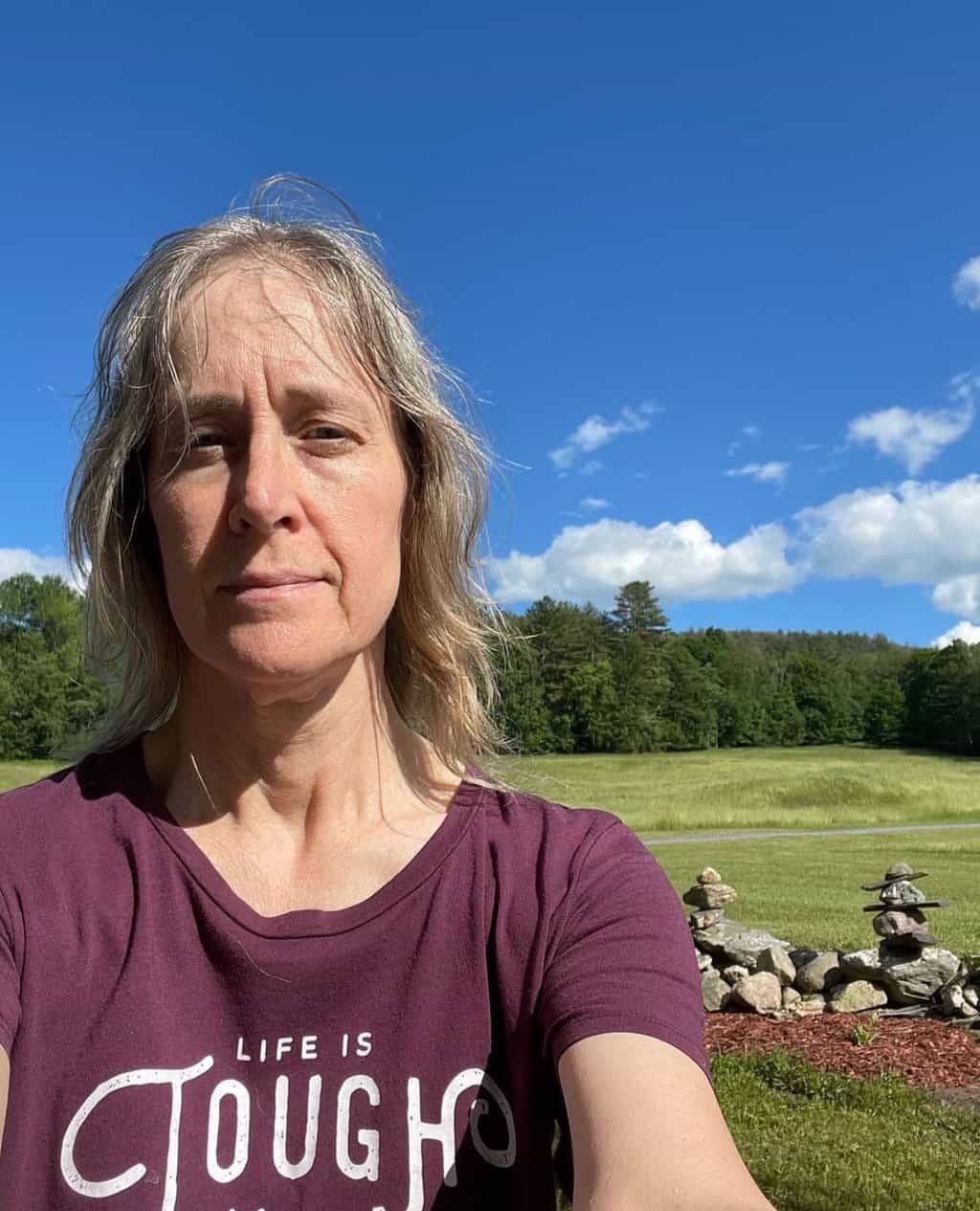 Ellen is a busy mom of a 24-year-old son and 29-year-old daughter. She owns six blogs and is addicted to social media. She believes that it doesn't have to be difficult to lead a healthy life. She shares simple healthy living tips to show busy women how to lead fulfilling lives. If you'd like to work together, email info@confessionsofanover-workedmom.com to chat.