Last Updated on August 25, 2023 by Ellen Christian
This Popcorn Chouquette Recipe has a caramel sugar coating and a delicious sweet crunch. Try these French pastry cookies today.
Posts may be sponsored. This post contains affiliate links, which means I will make a commission at no extra cost to you should you click through and make a purchase. As an Amazon Associate I earn from qualifying purchases.
Popcorn Chouquette Cookie Recipe
We don't eat dessert every day but when I have people over, I like to have a few special occasion dessert recipes to choose from.
As much as I love my old standby chocolate chip cookie recipe, it's nice to do something a little bit fancier when you have company.
Have you had a chance to try my Honey Bunches of Oats Cookies? Or, these No Bake Cookies with Nutella are always a favorite.
What is a Chouquette?
These Popcorn Chouquettes sound very fancy, but they really aren't that difficult to make. So my first question was "What's a Chouquette?" What I learned is that it is a type of pastry (French of course) that is sort of like cream puffs.
They may or may not be filled with something but they are rolled in something and then baked to give them a crunchy outside.
What's in this Chouquettes recipe?
In this case, they are rolled in caramel popcorn and sugar and are not filled. The original chouquette recipe that I received included pearl sugar. Since this appears not to exist in rural Vermont, I substituted regular white sugar.
My Popcorn Chouquettes did not puff up like cream puffs but instead stayed rather flat more like cookies. I have decided to rename them Popcorn Chouquette Cookies. They are just as yummy this way but, sadly, I am not a French pastry chef.
Can I use store bought popcorn?
I created the homemade caramel popcorn to use in this chouquette recipe. If you really don't want to make your own, you can try pre-made. But, I have not tried it to see if it works. If you do, let me know how it works.
Tools / equipment needed
Pastry bag
Heatproof spatula
Candy thermometer
Cookie sheet
Cookie rack for cooling
Piping bag with tips
Parchment paper
Do I need a candy thermometer?
You will absolutely need a candy thermometer to make this recipe successfully. It's not something you can guess at. Creating the caramel is an important step and it needs to be brought to the right temperature.
How to store Chouquettes
These Popcorn Chouquettes (and all cream puff type cookies) are best eaten the same day that they are made. If you want to store them, freeze them for up to six months in a freezer bag.
Allow them to defrost in the refrigerator. Then, warm them for a few minutes in the oven until they are crisp.
Chouquette meaning
A chouquette is a type of French pastry that is sprinkled with pearl sugar. The pastry is called a chou pastry hence the word chouquette. Loosely translated it would be sugar-coated puff.
So, a more literal translation of my Popcorn Chouquette recipe would be French Pastry Cookies.
Basically, you are making the caramel popcorn from scratch. Then, you are creating the choux pastry on the stove. Next, you will need to pipe dots of choux pastry onto a cookie sheet.
You will brush on an egg wash, the pearl sugar, and the caramel popcorn. Finally, you will bake them and allow them to cool.
Yield: 12
Popcorn Chouquette Cookies
This Popcorn Chouquette Recipe has a caramel sugar coating and a delicious sweet crunch. Try these French pastry cookies today.
Ingredients
1/4 cup popcorn kernels
1 tsp vegetable oil
1/2 cup + 1 tbsp granulated sugar
1/4 cup loosely packed brown sugar
1 tbsp corn syrup
1 tbsp water
4 tbsp unsalted butter
1 tsp baking soda
1 tsp kosher salt[
1 egg & 1 egg yolk, beaten together
1/3 cup pearl sugar (or granulated sugar)
1/3 cup water
4 tbsp + 1 tsp whole milk
5 1/2 tbsp unsalted butter
1 tsp granulated sugar
1 tsp kosher salt
2/3 cup all-purpose flour
3 whole eggs
Instructions
Make Caramelized Popcorn - Line a sheet pan with parchment paper. Combine the popcorn kernels and vegetable oil in a medium pot. Cover with a lid and cook over medium heat until the kernels begin to pop. Vigorously shake the pot to prevent the popcorn from burning. Continue to cook until you no longer hear the kernels popping, about 5 minutes. Spread the popcorn on a sheet pan to cool. Discard any unpopped kernels.
Combine the granulated sugar, brown sugar, corn syrup and water in another medium pot and bring to a boil over medium heat. Cook without stirring until the caramel reaches 235F (115C) and turns a color similar to honey.
Add the butter to the pot and slowly swirl to mix. Cook until the caramel reaches 300% (149C) and is about 2 shades darker and the bubbles are much smaller.
Add the baking soda and salt. Be careful! The baking soda might cause the caramel to splatter. Whisk until completely incorporated.
Using a heatproof spatula, fold the popcorn into the caramel until it is well coated. Pour the popcorn back onto the sheet pan. Separate the popcorn clusters immediately with the spatula.
When cooled, about 10 minutes, use a chef's knife to finely chop the popcorn. Store in an airtight container until needed.[be]
Make the choux pastry and chouquettes
Place a rack in the center of the oven and preheat to 375F (190C) or 350F (175C) for convection.
Combine the water, milk, butter, sugar, and salt in a medium pot. Bring to a boil over medium heat.
Add the flour and stir with a wooden spoon until the mixture comes together and forms a dough. Continue to stir the dough until it begins to dry and you see a film start to form at the bottom of the pot as the result of the dough sticking. 1 or 2 minutes.
Transfer the dough to a stand mixer fitted with a paddle. If you don't have a mixer, use a heatproof spatula to mix the dough. Add the eggs one at a time and mix on low speed, making sure each egg is fully incorporated before adding the next. This may seem difficult at first, but eventually, the batter will loosen up.
Cut the tip of a piping bag to snugly fit a #803 plain tip. using a rubber spatula, place 2 large scoops of choux dough in the bag so that it is one-third full. Push the dough down toward the tip of the bag.
Line a sheet pan with parchment paper. Holding the piping bag at a 90-degree angle about 1/2 inch above the pan, pipe dots of choux dough about 1 1/2 inches in diameter, spacing it about 1 inch apart. Continue piping until all the choux dough has been used, refilling the piping bag as necessary.
Using a pastry brush or the tips of your fingers, lightly brush the egg wash onto the choux. sprinkle the caramelized popcorn over the choux completely covering the surface. Do the same with the pearl sugar. Using your fingers, press the popcorn and pearl sugar into the choux to ensure that they stick as the choux bake.
Bake the choux on the center rack for 10 minutes. Rotate the pan 180 degrees and bake for 10 minutes more. When finished, the choux will be golden brown and feel light to the touch. When broken open, the choux should be mostly hollow.
Let the choux sit on the parchment paper until cool. When cool, remove gently from the parchment with your fingers.
NOTE: These did not puff up for me so I have decided to call them Popcorn Chouquette Cookies. I am sure it's some failure on my part as a French pastry chef but they are equally delicious this way.
Nutrition Information:
Yield:
12
Serving Size:
1
Amount Per Serving:
Calories:

164
Total Fat:

12g
Saturated Fat:

6g
Trans Fat:

0g
Unsaturated Fat:

5g
Cholesterol:

102mg
Sodium:

328mg
Carbohydrates:

12g
Fiber:

0g
Sugar:

7g
Protein:

3g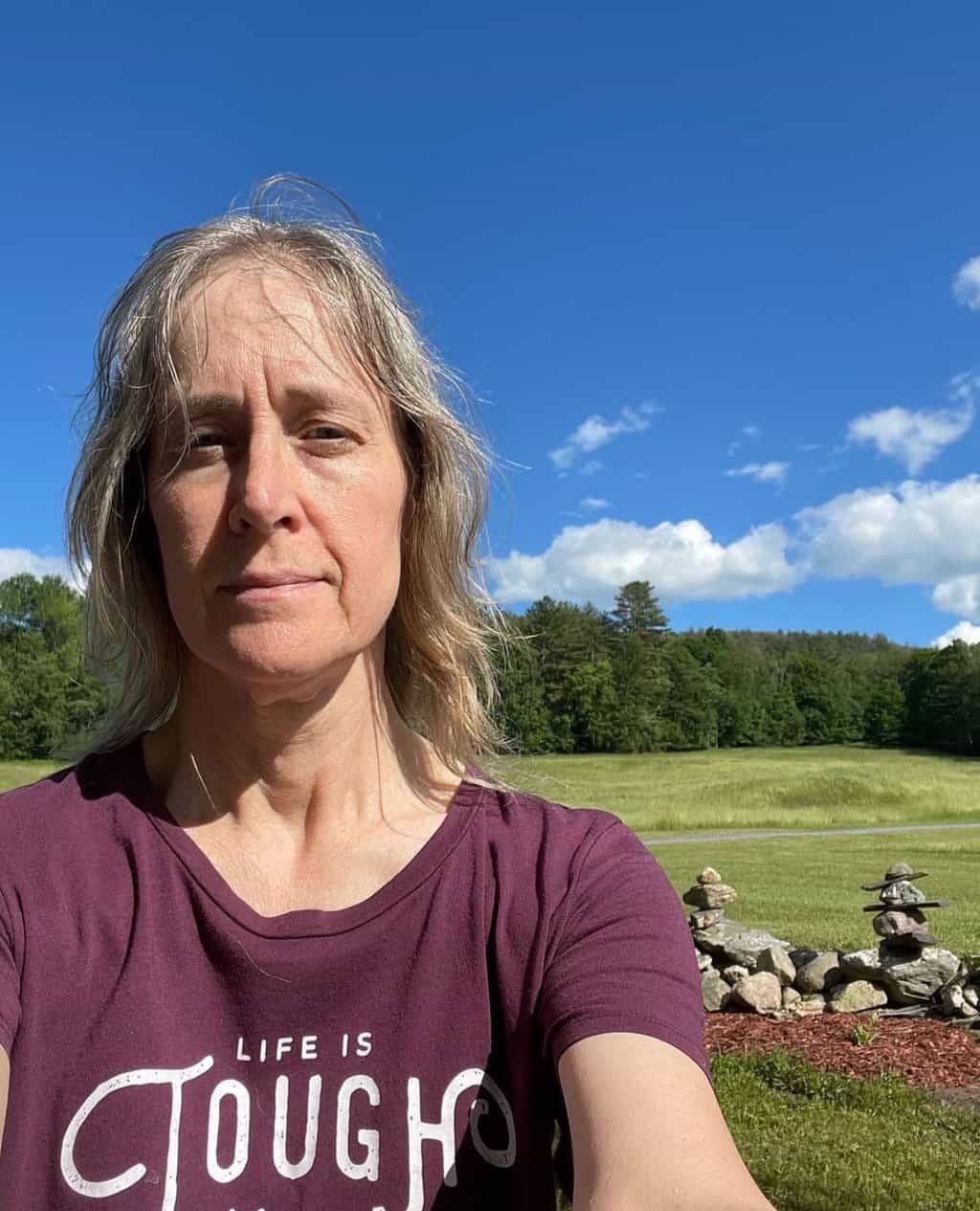 Ellen is a busy mom of a 24-year-old son and 29-year-old daughter. She owns six blogs and is addicted to social media. She believes that it doesn't have to be difficult to lead a healthy life. She shares simple healthy living tips to show busy women how to lead fulfilling lives. If you'd like to work together, email info@confessionsofanover-workedmom.com to chat.