Last Updated on August 27, 2023 by Ellen Christian
Looking for ways to get active with your kids? Getting active is important not only for you but for your kids. When I was younger and school was over for the day, I spent my day outside rollerskating, playing baseball and running around the neighborhood with my friends. Unless it was pouring outside, you wouldn't find me inside.
Posts may be sponsored. This post contains affiliate links, which means I will make a commission at no extra cost to you should you click through and make a purchase. As an Amazon Associate I earn from qualifying purchases.
15 Easy Ways to Get Active with your Kids
It's different for today's kids. There are so many more things to do inside than when I was younger. There are game systems and computers and all sorts of technology that encourages kids to sit. Of course, that technology encourages me to sit as well.
I know I'm not as active as I was when I was younger. Even after working all day, you will probably find me playing games on my iPhone much more than I should. There are easy ways to get active with your kids that I really need to work on more often while the weather is nice. Getting outside and getting active with the kids will help us both get healthy and give us time to bond together. That's not an easy thing to do some days.
Of course, there are good things about technology as well, in addition to games, you can add a kids health tracker app to your child's phone. It's a great way to monitor their health, make notes, and make sure you and your child are making lifestyle changes suggested by the docs.
How can a family be more active?
Go for a walk. Whether you are pushing your child along in a stroller or walking next to your teenager as they sing to the latest music, walking is something that's easy for the whole family.
Rake leaves and then jump in them. If the kids are old enough to rake along with you even better, otherwise rake them yourself and let the kids jump in them.
What can a family do together?
If you are wondering about ways to get active with your kid and the whole family, why not go rock climbing. Even in the bad weather, you can head to an indoor rock climbing center.
Throw a frisbee. Toss the frisbee back and forth with your child. You don't have to be good at it. Just get out there. Throw, chase and repeat. If you have a dog, include him in the fun.
Ride your bikes. Younger children can be towed along in a bike trailer. Don't forget that everyone needs their bike helmets to be safe. Or, if you'd prefer, you could try rollerblading or skateboarding. Make sure you review these bike safety tips as a family before you head out.
Why not introduce them to a few ways to get active with your kids that you did as a child? Bring back those classics from your childhood. How about jump rope or hopscotch? Or why not learn to Hoola Hoop. Great way to work off those extra inches on your hips and fun too!
How do I get my lazy kid to exercise?
Dance with them. Let them choose the music and dance with your kids. Or if you have it, put on one of the interactive dancing games on your game system.
They'll probably love watching you try to dance to the latest songs. Check out this post for some ideas on which exercise games are best.
Why not join an exercise class together. There are some great "mom and me" yoga classes for younger kids. Why not go swimming.
In the nice weather, you can head to the beach but a local indoor pool works well even in the winter.
How to get a teenager to exercise
Teenagers are definitely a challenge. Why not go geocaching. It's all the fun of a treasure hunt combined with walking and hiking. Or, shoot some hoops with your child. I almost never make a basket but I have fun trying.
Ways to get active with the kids outside
Why not fly a kite. Even better, make the kite and then go fly it! Or, go to the playground and swing on the swings or climb on the jungle gym.
Be a kid again for a few hours. Looking for something a little bit different? Learn to play golf. Even young children can enjoy a game of mini-golf!
It's important that we get outside and get active with our kids every day. Physical activity, in combination with good nutrition, is essential to a healthy lifestyle for children and adults.
Play is fun and easy! Whether its flag football with friends, active brain breaks at school, a game of tag in the backyard with your family or organized sports – the ways to play are endless.
Which of these ways to get active with your kids are you most likely to try?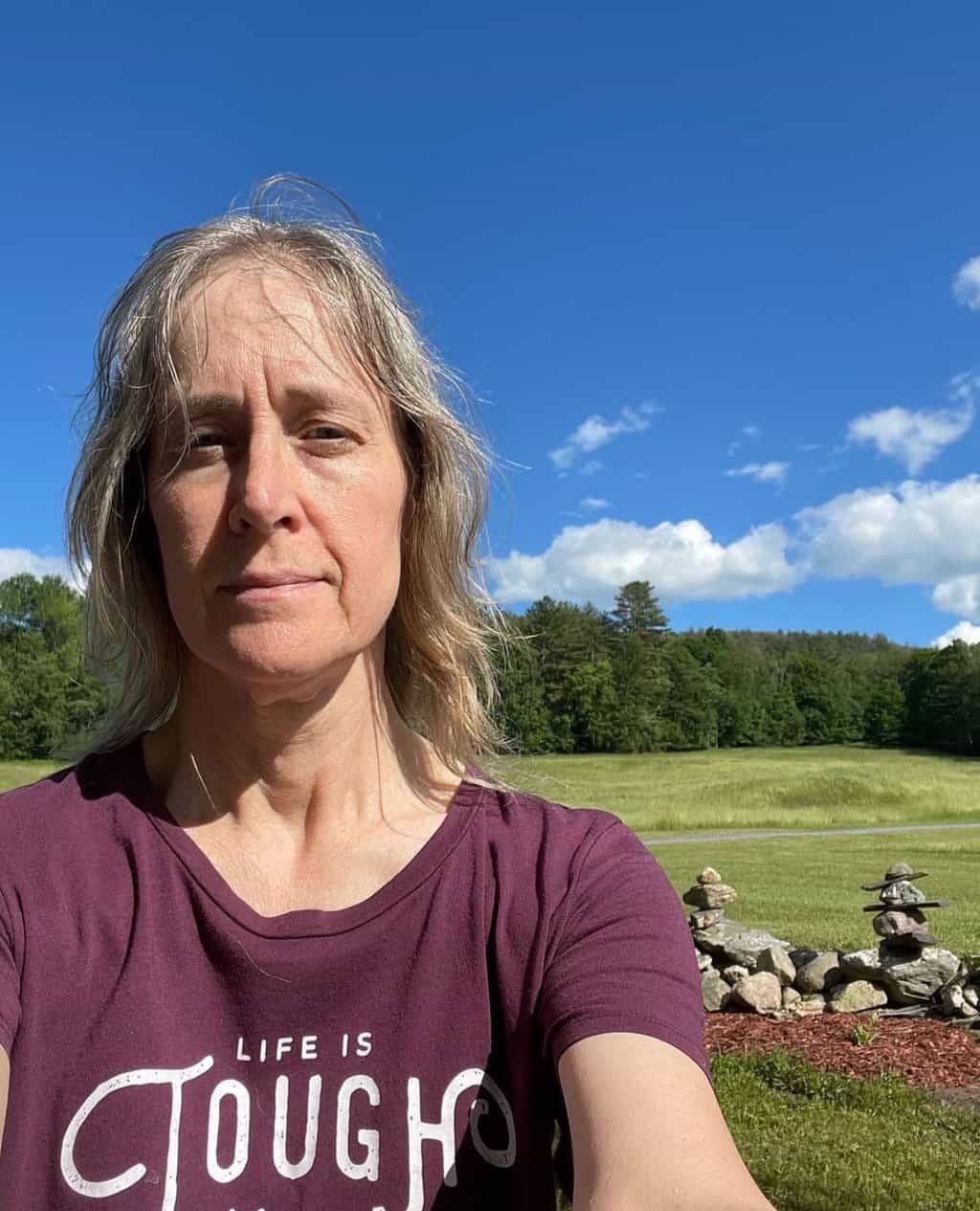 Ellen is a busy mom of a 24-year-old son and 29-year-old daughter. She owns six blogs and is addicted to social media. She believes that it doesn't have to be difficult to lead a healthy life. She shares simple healthy living tips to show busy women how to lead fulfilling lives. If you'd like to work together, email info@confessionsofanover-workedmom.com to chat.