Last Updated on November 17, 2021 by Ellen Christian
Have you heard of geocaching? Check out my explanation and my thoughts on the Geomate Jr, an outdoor GPS-based geocaching unit.
Posts may be sponsored. This post contains affiliate links, which means I will make a commission at no extra cost to you should you click through and make a purchase. As an Amazon Associate I earn from qualifying purchases.
Geocaching with the Geomate Jr
I first heard of geocaching a few years ago when my sister told me about it. If you're not familiar with geocaching, I'll give you a little explanation. A geocache is a little container hidden somewhere. It might be something as simple as a logbook and a pencil or it might be a metal box full of trinkets and treasures. People hide these things and then log their locations on geocaching sites using longitude and latitude so that other people can find them.
Normally, the geocache is a Tupperware container or a metal box. Once you find the cache, you either sign the logbook or take one of the trinkets and leave one of your own. Geocaches can be hidden almost anywhere – under a bench, attached to street signs, inside logs, behind bushes, or hanging from trees but they are never buried.
How do you find a geocache?
So now you know what it is… the next question is how do you find them? Geocaching is an outdoor GPS-based treasure hunt so you need to use a geocaching GPS unit like the GeoMate Jr. to find them. The unit searches for coordinates of existing caches and then helps you find them by telling you what distance and direction to go in.
When I first heard about geocaching, I was certain I wouldn't be able to do it in my area. I live in rural Vermont so I doubted that there would really be much around to find. While I am sure there are lots more geocaches to find in the city, I was really surprised to find several in my area to locate all within a few miles of my house.
Geomate Jr.
The Geomate Jr is a very user-friendly GPS unit that is ideal for kids or people who are new to geocaching. It's a handheld device that fits comfortably in your hand. It comes with a neck strap so you can wear it around your heck when you need your hands free. Not being an overly technical person, I was a bit worried that this unit would be complicated to use. It is very easy to do.
You simply turn the unit on (it uses AAA batteries) and let it find a GPS signal just like the GPS in your car does. After it finds a signal, it tells you the distance to the closest geocache to where you are. I was totally amazed to find one 1.6 miles from me! I have no clue who hid a geocache in the middle of nowhere but they did.
Lots of different people enjoy geocaching. There are beginners and experts so not all geocaches are the same difficulty level or the same size. Obviously, the tiny ones hidden up the side of a mountain are harder to find than the Tupperware boxes placed behind a rock in the city park.
That's why there's a handy difficulty level indicator and size indicator on the Geomate Jr screen. If you're just starting, aim for the geocaches rated easier and larger. There is also an indicator for terrain so you can look for geocaches with easy terrain or difficult terrain depending on your level of expertise. Depending on the location, you may need to walk, bike, climb or swim.
Geomate Jr. features
The Geomate Jr has a bunch of other neat features. You can set a home position so that when you're done finding your geocache, you can get back to where you started. The unit will automatically show you the closest geocache to where you are. But, you can cycle through them to see the next if you're not interested in finding that one. Once you've found a geocache, you can mark it as found so you don't accidentally find it again in the future.
I really love the Geomate Jr. Being new to geocaching, I wanted the kids and me to be able to enjoy this without spending $300 on a geocaching GPS unit. At about $50, this is an amazing product that lets us enjoy geocaching.
It's like an adventure to kids and it gets them off the couch and outside as well as being educational. There are websites that let you look up approximate locations of geocaches in your area. So all you have to do is drive (or walk) to the approximate area and then use the Geomate Jr to find the geocache. Supposedly there is one about five miles from my home on a hiking trail. We're going to try to find that next weekend.
Geomate Jr Update Kit
You will want to start here.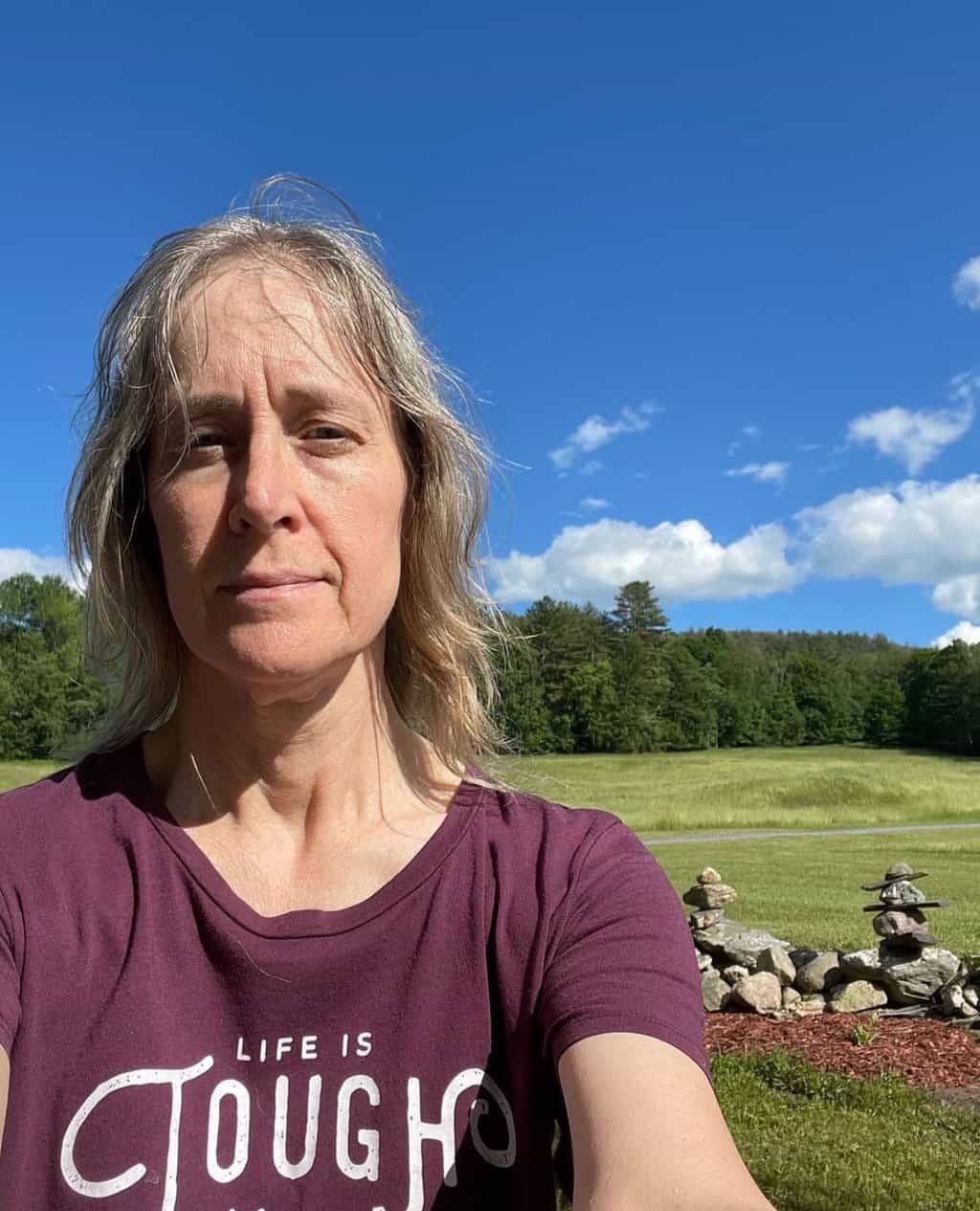 Ellen is a busy mom of a 24-year-old son and 29-year-old daughter. She owns six blogs and is addicted to social media. She believes that it doesn't have to be difficult to lead a healthy life. She shares simple healthy living tips to show busy women how to lead fulfilling lives. If you'd like to work together, email info@confessionsofanover-workedmom.com to chat.