Last Updated on March 10, 2021 by Ellen Christian
Wondering about Magellan eXplorist geocaching? Check out this Magellan Explorist GC review and learn more about how to geocache right here.
Posts may be sponsored. This post contains affiliate links, which means I will make a commission at no extra cost to you should you click through and make a purchase. As an Amazon Associate I earn from qualifying purchases.
When I grew up, I spent a lot of time daydreaming. Most of the time I was a princess. But, every now and then, I would imagine myself exploring caves like Tom Sawyer and Huckleberry Finn.
How cool would it be to head off on an adventure and find a treasure? OK, so realistically as an adult, I know that the chance of me actually finding any treasure while out exploring is probably fairly slim. The thrill of the adventure is still a big draw for me. That's why I enjoy geocaching.
Magellan eXplorist GC
The Magellan eXplorist is a geocaching navigation aid. By using GPS technology, you can hide and find physical objects, solve location-based puzzles and share your experiences online.
If you aren't familiar with geocaching, people create a container with little surprises and a logbook. They then hide this container and log its location on a site like www.geocaching.com.
You search the site and find a geocache container in your neighborhood. You can get one right here.
You download the location of the cache to your Magellan eXplorist GC using the included USB cable. Then, you can view information about the selected geocache.
You can visually display the location on the map and then use the navigation features to help you get to the geocache.
As you get close to the geocache, you will need to look around and see if you can locate it. In some cases, people have left clues and hints about where you might look to find it.
They will be hidden in plain sight and never buried but they can be camouflaged to blend into their surroundings.
What is inside a geocache?
Once you find the geocache, open it up. There are often little surprises like dice or game pieces. It's always a good idea to have some geocaching swag onhand to add.
Depending on the size, you might find a postcard, a little car or figurine, or a business card. Each geocache should always include a logbook or paper and something to write with.
This product presentation was made with AAWP plugin.
When you find the geocache you can take one of the treasures but you must replace it with a treasure of your own of equal or greater value. Most people carry a few little things with them since you never know exactly what will be in the cache.
Sometimes a geocache will have a certain theme so if it is full of Matchbox cars and nothing else, chances are they expect you to leave a Matchbox car.
Of course, you don't need to take an item if you don't want to. You can simply sign and date the log with your name and location. Then, close the geocache up and put it back in the exact same location as you found it so the next person can try.
Make sure that you mark the cache as found online at geocaching.com and upload your find. The owner will want to track its progress.
Where can I geocache?
There are many different types of geocaching adventures. Some will be easily found with just a casual walk to the location.
The terrain may be easy and it may be fairly simple to locate. Others may require a hike up the side of a mountain.
When you are looking at the website and trying to choose a cache, pay special attention to the attributes for each. It will show things like no pets, handicapped accessible, available in winter, parking available, kid-friendly, difficulty level and how much time it should take to find.
Each cache should have a rating for difficulty and terrain.
Magellan eXplorist GC review
Geocaching with the Magellan eXplorist GC was very easy. I have geocached several times in the past but I am far from an expert.
You simply navigate to the geocaching.com site & choose the cache you want to find. You connect your Magellan eXplorist GC to your computer using the USB cable that's included.
Then, you click on a button to download that cache to your unit. Depending on how far you are from the cache, you may need to drive to the vicinity first.
Then simply select the cache you want to find and follow the GPS. There will be a distance indicator (how many feet you are away), what direction you need to walk toward with an arrow & a compass bearing (North, South East, etc.). There is also latitude and longitude.
If you would like to begin geocaching either yourself or with your family, the Magellan eXplorist GC is definitely a great aid. If you are tired of hearing "Mom I'm bored" from your kids all summer, geocaching is a great way to get them outside and involved in a family activity they'll really enjoy.
We had a great time finding this cache hidden near my favorite waterfall. I never even knew there was a cache so close to me! Buy one here.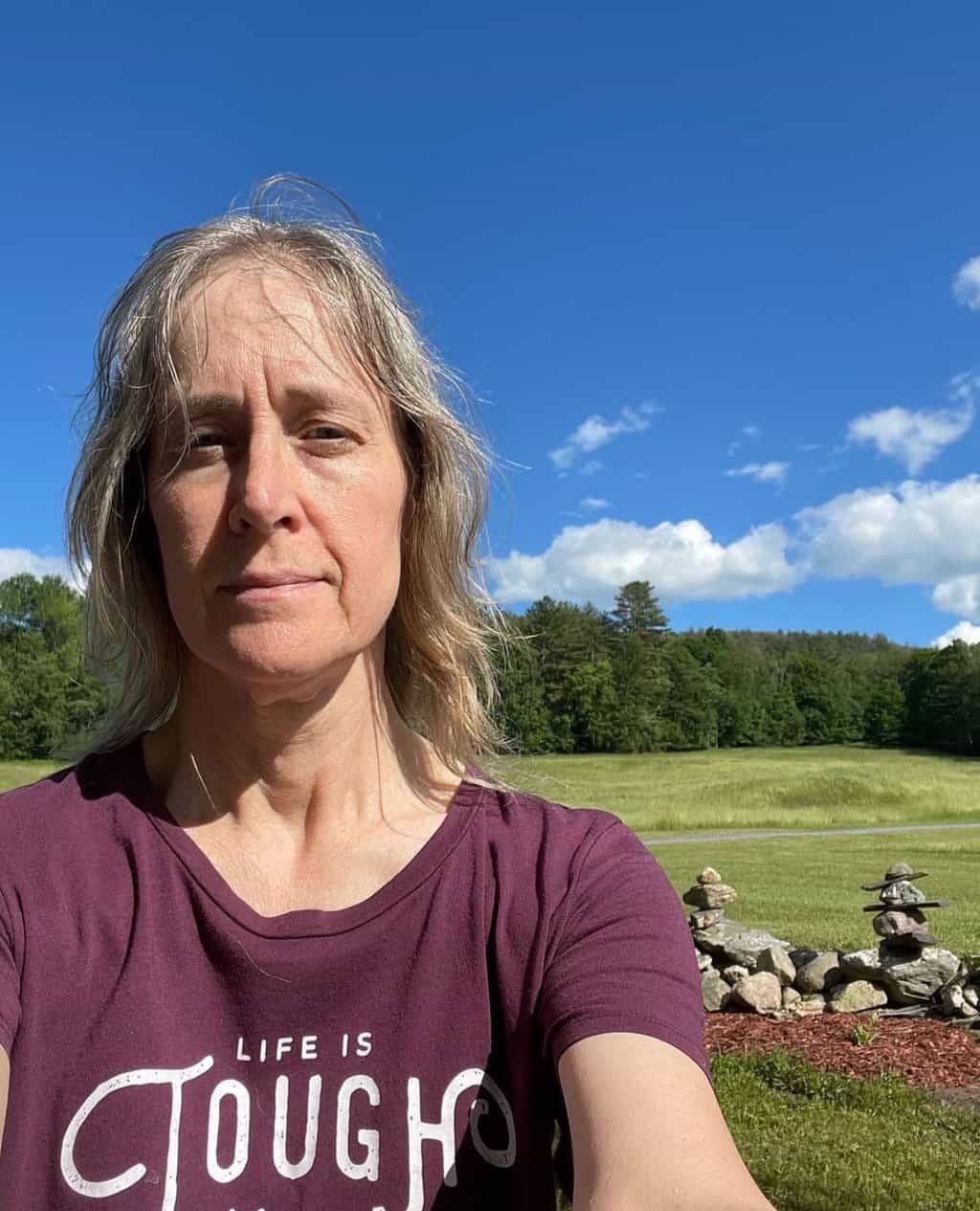 Ellen is a busy mom of a 24-year-old son and 29-year-old daughter. She owns six blogs and is addicted to social media. She believes that it doesn't have to be difficult to lead a healthy life. She shares simple healthy living tips to show busy women how to lead fulfilling lives. If you'd like to work together, email info@confessionsofanover-workedmom.com to chat.