Last Updated on February 10, 2023 by Ellen Christian
Choosing a meal plan subscription service can be confusing. There are so many different options and plans to choose from, it's hard to know which one is best for you.
Posts may be sponsored. This post contains affiliate links, which means I will make a commission at no extra cost to you should you click through and make a purchase. As an Amazon Associate I earn from qualifying purchases.
Healthy Meal Plan Subscription
Meal planning has been proven as the most effective way of losing weight and keeping it off. But if you don't enjoy cooking or want to try something new, setting up your own meal plan can feel daunting.
This post will walk you through choosing a meal plan that works with your lifestyle, budget, health goals, and schedule! I'll show you how to avoid some of the pitfalls that come with signing up for these services and why healthy meal delivery is helping me achieve my goals.
Start the New Year off right with an effective meal plan to achieve your nutrition goals. By subscribing to healthy food delivery services, you can ensure a healthy meal is available to keep you from being overwhelmed by temptation and endless choices.
I received a variety of healthy meal kits and have enjoyed every single one. Most meals contain everything you need to prepare them. Sometimes you need to add healthy fats. But, the pre-portioned ingredients include your protein, spices, vegetables, and more.
Try Green Chef healthy meal plan subscription to help you achieve your goals this year.
What is a healthy meal delivery service?
A healthy meal delivery service is a subscription service that delivers everything you need to make a healthy meal to your door each week.
Exactly what type of healthy meal delivery services you choose will depend on what types of meals you eat. I've tried a number of different ways to eat healthy in the past ranging from Paleo and Keto to calorie and fat counting.
For me, I've found that the best meal plans are those that are low carb whether that means Paleo meals or plant based meals.
Why meal delivery services?
I have lots of great intentions but to be honest, I don't have a lot of free time in my day. For me to eat healthy meals, I need them to be easy and fast.
When I'm pressed for time, I tend to fall back on prepared food or fast food delivery. Neither of these is good for my New Year's resolution of losing weight and getting in shape.
By using a healthy meal delivery service, you can stick to healthy eating meal plans by cooking your own nutritious food in less time.
What's in the meal kits?
With a healthy meal delivery service, you can choose how many meals per week that you want to be delivered to your door. Many services have a variety of choices ranging from just 3 meals a week to unlimited.
Your weekly deliveries will include all the ingredients and recipes that you need to cook each meal in the plan. Each ingredient is measured out for each meal so you don't have to worry about counting points or measuring cups.
Once the week is over, you'll receive your next weeks' deliveries or choose to skip a week if needed. You can pause or cancel your services at any time without penalty so there are no long-term commitments when it comes to healthy meal delivery services.
Are there meal kits for special diets?
A lot of the meal delivery services out there will range from low carb to vegan meals. There are also Paleo and Keto-specific ones as well if that's what you're looking for.
Many times these services will have multiple plans depending on your dietary needs or preferences. You can then choose a subscription that best fits into your lifestyle and will help you achieve your goals.
I've tried several meal kits in the past and have settled on Green Chef as fitting into my low-carb lifestyle the best.
But, Green Chef has lots of delicious meals for healthy recipes. They have vegetarian options as well as Paleo meals, dairy free, gluten free and other diets. Just pick the meal kit that best fits your goals this year.
Is this a weekly or monthly basis?
Once you sign up for a service, you'll receive weekly delivery. You get three meals per week for either two or four people. They use fresh ingredients and provide nutritious meals that are absolutely delicious.
You can pause your meal delivery service or skip a week if you want to. This is ideal for times you'll be on vacation or where you have a holiday and know you'll be entertaining.
I love that they use organic produce and high-quality ingredients. This makes it so much easier for me to stick to my goals this year. I'm trying to cook meals that make me feel good and love that Green Chef this has meals plans that fit my dietary preferences.
Do you get prepared meals?
No. One of the reasons that I love Green Chef is that they aren't oven ready meals. This means that I can make changes to the ingredients I use when I prepare the meals.
When my daughter visits and I want a dairy free option, I can leave the sour cream out of her serving. If I'm making a meal with a chicken breast and want it less spicy, I can use less of the seasoning packet. This isn't something that I could do if the meals arrive already prepared.
Is this breakfast lunch and dinner?
No, the meal delivery is for dinner. You can easily purchase more kits so that you eat the leftovers for lunch. Then you would simply need to create something healthy for breakfast. I recommend overnight oats for breakfast along with a variety of healthy snacks.
If you meal prep these snacks and breakfasts on the weekend, you will be less tempted when you are short on time.
Benefits of healthy meal meal plan subscription plan
* Save time and money:
If you cook at home, you know the costs of shopping for groceries and how it can take hours to shop and make all your meals. You also won't have any food going bad in the fridge because you didn't get around to cooking it.
With meal kits, this is all done for you so you don't have to worry about it.
* Convenience:
You can easily order these healthy meals online and they will be delivered to your door in just a few days.
Meal kits are perfect for people who work all day and don't want to spend their time cooking when they get home. It's also great for older family members who might have a hard time getting to the store to shop every week.
* Save Money:
These meal plan subscription services are usually much less expensive than cooking at home because they eliminate food waste.
This is especially helpful if you are someone who eats out a lot, spends too much at the coffee shop, or doesn't bring lunch to work.
* Learn New Recipes:
Most people don't cook that often and this is because they don't know how to make their favorite meals. With meal kits, you'll be able to try new recipes each week without having to do any of the legwork.
You can try meals that you wouldn't normally make at home, which is excellent for people who are trying to expand their culinary skills.
I'm trying to learn how to cook more dishes and love that I can do this with these meal kits. I can just add the meals that sound interesting to my meal plan and wait for the ingredients to arrive to make fresh meals my family will love.
* Experience New Flavors:
With meal kit delivery services like Green Chef, you'll be able to try foods from all over the world. If you really want to enjoy a Thai dish but don't have the ingredients, you can order it from a meal kit.
* Healthy Diet:
With these meal plan subscription services, you'll have easy access to vegetarian and vegan recipes that use healthy ingredients. It's much easier to stay on track with your diet when you know exactly what you're putting in the meals and they look so good!
You can always make a few meals of your own on the days you don't have a meal kit delivery service meal to make.
Green Chef meal plan subscription
The reason I love Green Chef is that they have Paleo, Keto, low carb, gluten-free, and vegetarian meals. They also provide organic produce so you know you're getting the best quality food for your family.
I'm trying to get my whole family on board with eating more vegetables and it's been hard to convince them that healthy ingredients can taste amazing. However, with these services, I know that the food is delicious and nutritious.
I'm trying to be more conscious about cooking at home because it's healthier for everyone in my family. It's also less expensive than eating out all the time.
If you don't want to go through the hassle of shopping, meal kits are an excellent solution for you!
Overall, I'm thrilled that I found this service because it's helped me to eat healthier at home. It's made dinner time so much easier and I love the variety of meal plans that they provide each week.
I would definitely recommend this meal delivery kit to anyone who is busy or wants to try something new. I've tried other meal services and this is definitely the best meal delivery kit I've tried. This really is the best healthy meal delivery to help you reach your healthy eating goals this year.
Green Chef meal plan subscription has a special offer. Just click here and you'll be able to save with code ELLENC130. Save $130 off plus free shipping.
Related reading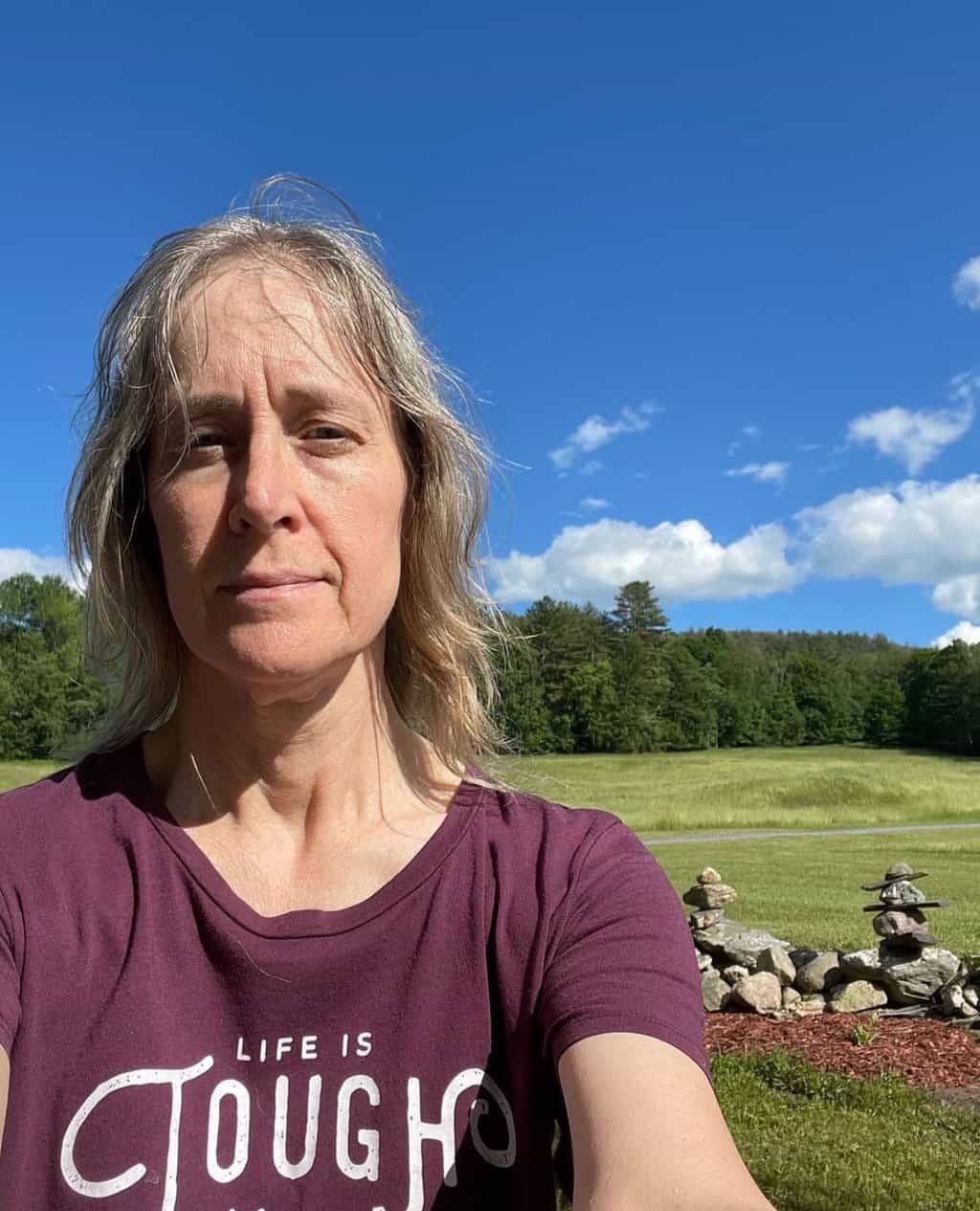 Ellen is a busy mom of a 24-year-old son and 29-year-old daughter. She owns six blogs and is addicted to social media. She believes that it doesn't have to be difficult to lead a healthy life. She shares simple healthy living tips to show busy women how to lead fulfilling lives. If you'd like to work together, email info@confessionsofanover-workedmom.com to chat.