Last Updated on May 16, 2023 by Ellen Christian
If you have ever wondered "Where does maple syrup come from?", read on. Find out more about how we get maple syrup for pancakes and waffles.
Posts may be sponsored. This post contains affiliate links, which means I will make a commission at no extra cost to you should you click through and make a purchase. As an Amazon Associate I earn from qualifying purchases.
Where Does Maple Syrup Come From
For me, there is only one place that maple syrup comes from and that's maple trees. For as long back as I can remember, we have had a jug of real maple syrup in the refrigerator for pancakes and waffles.
There is just no comparison to the fake stuff you buy in the grocery store. This past weekend, I had the opportunity to tour Green's Sugarhouse in Poultney, Vermont during Maple Open House Weekend.
While you may buy real maple syrup from the grocery store, the beginning product comes from maple trees. All summer, the leaves of the maple tree make food for the tree (sugar).
No there is no maple syrup tree. Most syrup comes from the sugar maple tree. However, most varieties of maple trees can be tapped for syrup.
How do you get maple syrup?
As fall approaches and the leaves change colors, the sugar that they made is stored during the winter as starch in cells inside the tree's wood. When spring arrives, the starch turns back into sugar.
The tree (and everything else) thaws and brings water up from the ground. This water mixes with the sugar it has stored over the winter and becomes maple sap. When the temperatures warm up enough, the sap begins to flow through the tree.
It's during this time that the maple sap collection starts. There is an old Iroquois legend about the discovery of maple syrup so you know that this has been going on for a long time.
How do you make maple syrup?
A long time ago, Native Americans made a cut in the maple tree and used wooden troughs to collect the sap. Once metal tools were available, sap was collected in buckets and boiled over an open fire.
Now, people who collect lots of maple sap, gather sap with a series of tubing that drains into large buckets or directly into a holding tank. These large buckets are emptied into gathering or holding tanks that are usually pulled by a tractor.
From the gathering tank, the sap heads into the sugarhouse to a reverse osmosis machine. This machine helps save both time and energy because it uses less wood in the sugaring process.
The reverse osmosis machine helps take some of the water of out the maple sap.
Maple Syrup Production
In the evaporator, the sap is boiled to become syrup. Float valves control the level of syrup in the evaporator pans and let more fresh sap enter as there is room.
Before this technology, much of the maple sugaring process was done manually and was very labor intensive.
Because the process was manual, syrup quality varied a great deal. With the current technology, syrup quality is more tightly controlled.
Sap to syrup
When the maple sap comes in from the trees, it has only about 2% sugar in it. After the sugaring process, it can have between 6% and 12% sugar.
The sugar makers still have to be hands-on during the entire process to keep the fire going and watch the quality of the syrup. They need to add more logs to the fire every eight minutes to keep it at the right temperature.
When it is the right temperature and thickness, a valve is opened and the syrup enters a stainless steel pail. After it cools, it needs to be filtered to remove the miter (or sugar sand) so the syrup doesn't taste gritty.
This sugar sand is actually some of the mineral deposits the tree brings up from the ground. It's very important that the syrup is the right thickness or it can spoil.
Maple Syrup Grading
Maple syrup is then graded by color. They use small bottles of syrup in a wooden holder to judge the color of the syrup when held against a light.
You can use different types of maple syrup for different things. Lighter colored syrup has a more delicate taste and may be used on ice cream. Check out this ice cream maker with no rock salt we use to make our homemade ice cream.
Darker colored maple syrup has a more robust taste and may be used for baking or baked beans. I'm partial to dark maple syrup in my coffee. Yum!
Candy, cream and more
Maple syrup is not only available as a liquid to enjoy on pancakes but also as maple cream, maple candies and even granulated maple syrup. I got to enjoy maple on snow and maple cotton candy when I visited Green's Sugarhouse. They were both amazing!
Real versus artificial
There is nothing that tastes as good as real maple syrup. You need to know that the syrup you buy in the grocery store may not be the real thing. 100% pure maple syrup is delicious, healthy and all natural.
Artificial syrups may cost less but they really aren't a deal. The fake syrups you find on your supermarket shelf contain 4% or less of real maple.
Those fake syrups often contain ingredients like brown rice syrup, high fructose corn syrup, caramel coloring, sorbitol and other unhealthy things. You should see nothing on a maple syrup ingredients list other than maple syrup.
If you see something else, put the bottle down. Buy real maple syrup, not the imitation. Your family is worth it. If you cannot find it in your area, Green's Sugarhouse ships all over.
Be sure to stop by and visit some of the events during syrup season in Vermont if you are in the area. I hope I've answered the question "Where does syrup come from?"
Related Reading
You may also enjoy these.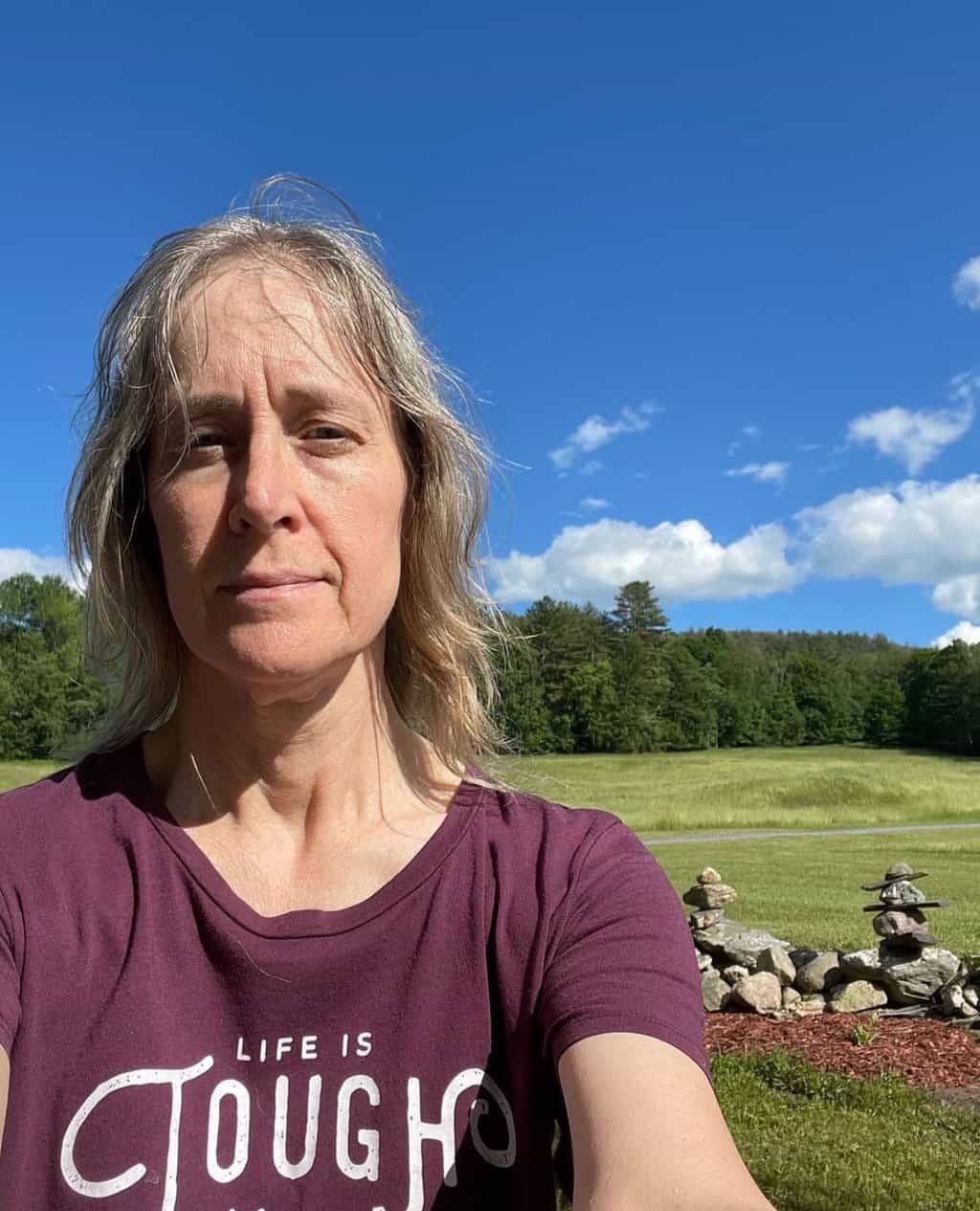 Ellen is a busy mom of a 24-year-old son and 29-year-old daughter. She owns six blogs and is addicted to social media. She believes that it doesn't have to be difficult to lead a healthy life. She shares simple healthy living tips to show busy women how to lead fulfilling lives. If you'd like to work together, email info@confessionsofanover-workedmom.com to chat.