Last Updated on November 26, 2021 by Ellen Christian
Wondering how to start Bible journaling? Starting a faith journal is a popular hobby that can be very rewarding. But, it can be intimidating for beginners who have no idea where to start.
Posts may be sponsored. This post contains affiliate links, which means I will make a commission at no extra cost to you should you click through and make a purchase. As an Amazon Associate I earn from qualifying purchases.
The good news is that it's not as hard as you think, and this guide will get you started with the basics of how to start a faith journal in no time!
How to Start Bible Journaling
Learn more about choosing your supplies, getting ideas, creating your first page, and much more. I'll also share some of my favorite tips & tricks along the way so you can create beautiful pages every time!
Keeping a Bible diary is a great way to understand the word from the Word of God as well as to increase your spiritual awareness. A Bible journal is where you can write notes or drawings while studying the Bible and also write your thoughts and feelings specifically your everyday experiences.
Bible jotting increases memory and helps you remember your Bible verses more easily. You can look up your notes and find out what inspired you in the past. This can often help you through difficult times.
I love Bible journaling as a way to destress from everyday life.
What is Bible journaling?
Bible journaling is a creative devotion practice that lets you respond creatively to the Biblical text in the pages of the Bible. Art and Lettering can be done within the margins, the headers of the book of the Bible, or on a separate notebook.
I find it a bit intimidating to write in my Bible. I much prefer to use a Christian journal or even a planner when I want to write. If you enjoy writing in your Bible, you can certainly do that.
How to get started Bible journaling
Hand lettering is often used for Bible journaling. Many people like to develop a new style of writing to create embellishments and decorations in their journals. You should start small and practice different techniques to gain confidence.
Bible journaling basics: It's all about PURPOSE
Bible journaling is about growth in a relation to God. You can marvel at that truth you discover in the scriptures and praise God for His goodness.
The purpose of trying to be creative here is to dig into and internally understand key gospel passages and truths. Don't allow perfectionism — in appearance, handwriting — to overwhelm. Make your Bible journal calming and comforting.
After you've found a good number of entries into the Bible your Bible turns into a treasure trove of favorite verses, teachings you want to reference again and again. It's a great way to find God's word when you are struggling.
Do I need a journaling Bible?
You don't need a specific Bible to begin Bible journaling. I use a regular Bible and write in my favorite Christian journal.
Biblical journaling can take many forms. You may want to look into Bible journal prompts if you are taking a Bible class that you want to follow along with. Or, you may want to incorporate art journaling with your favorite Bible verses if you're artistic.
How do you start a Bible diary?
It's not difficult to start a Bible journal. But, it might feel challenging for some people who are new to the concept of recording their thoughts and reflections from scripture in this way. The best way to get started is to pick a page in your Bible and write at the top of your journal "Bible diary." From there you can follow any prompt you find in your Bible or follow along with a class.
If you are using an art journal, then consider painting the header of each page with that special Scripture verse. Or, use calligraphy to copy out gorgeous text from the Bible. We are creative beings. Just relax and let the ideas come.
Doing this once a day is very impactful. Some people may only have time to do this once a week, but you can still see results. The important thing is to just take the first step and begin.
This is the basic process I use when Bible journaling.
This is a creative way to get closer to God. Some people like to use ios and android devices. But, for me, it's much easier to be creative with a special notebook for my Bible journaling.
Take a deep breath and clear your mind.
Gather your washi tapes and Bible journaling supplies.
Read your favorite passages from God's word.
Think about how you can apply thoughts from your spiritual life to your daily life.
Think about the key words from the passage. You may want to make these letters larger when you write the scripture.
Get started writing in your journal. Colored pencils or pens make your thoughts stand out.
Bible Journal prompts
When you are looking at your blank journal it can feel intimidating. Write these ideas down and find scriptures that will help and guide you in these areas. Get help from scripture.
What do you need for Bible journaling?
Bible journaling is not expensive or difficult. You can buy special journaling Bibles for this purpose, but that's not necessary. All you really need to do is keep reading to learn how to start Bible journaling.
I recommend having a special journal ready to use as your book of choice for writing in the Bible; something small enough to tuck into your purse if you wanted to take it on the go. Make sure you have enough journaling space.
It's also nice to have a special pen that won't bleed through the pages. And, of course, you need your Bible itself.
Supplies
Here are a few more things you might want to use:
Colored pencils or gel pens
Study Bible
Washi tape
Watercolors for Bible art journaling
Bible stickers
Stamps and ink
Favorite Bible study books

What should I write in my Bible journal?
Take a mental picture of how you visualize the words. For example, the name "Lord" allows you to use quite a strong lettering. You could use the word heart with cursive writing and add a heart to the middle. It's entirely your responsibility… be creative!
Start by writing out some simple words as prompts. This will help you practice and gain confidence as a new journaler.
You don't need to reserve prompt titles or page numbers for future use; simply jot down the prompt as an idea on your pages.
You can make this as simple or detailed as you like. It can be as basic as writing your favorite Bible passages. Or, you can write all the words from the scripture that motivate you or help you heal.
Add Washi tape, stickers, special paper clips, or whatever type of art journaling supplies you like.
Paper Sunday products
I love using my journal from Paper Sunday. I prefer journaling with my gel pens. So I just start with my Bible and let the verses at the top inspire me when I record scripture. Then, I meditate on what that means to me and write down creative ideas that apply to my life experiences.
What if you could personalize every page of Bible scripture? What would it be like to read God's word with your name on each one? Paper Sunday has imagined just that and created their products so unique by doing this. They've made room for all our hopes and dreams, but at the same time also give us an opportunity to meditate about how God wants us in His family!
You can find journals that work perfectly for Bible journaling as well as planners, mini journals, and notecards.
There are so many different beautiful designs for men, women, and children. They would make wonderful gifts for anyone that is interested in Bible journaling. Best of all, they are proudly made in the USA.
Why you should start Bible journaling
This really lets me have a deeper relationship with God. I use the prompts when I pray. Sometimes, this is inspired by verses that we discussed at Church. But, a Bible journal can simply be about whatever inspires you. It's a great creative outlet. Feel free to make it what it needs to be for you.
Bible journaling is personal; don't feel obligated to share your entries with others. The point of writing in your journal is to engage in a private dialogue with God to help with your spiritual journey. As you write down your fears, concerns, and doubts, you can draw strength from remembering that you are in conversation with the Almighty.
I hope I've inspired you to spend time creating a Bible journal today. Just start journaling God's word and let your Bible journaling experience take you where it goes. It's an incredible way to learn more about the Holy Spirit. Check out Paper Sunday.
More articles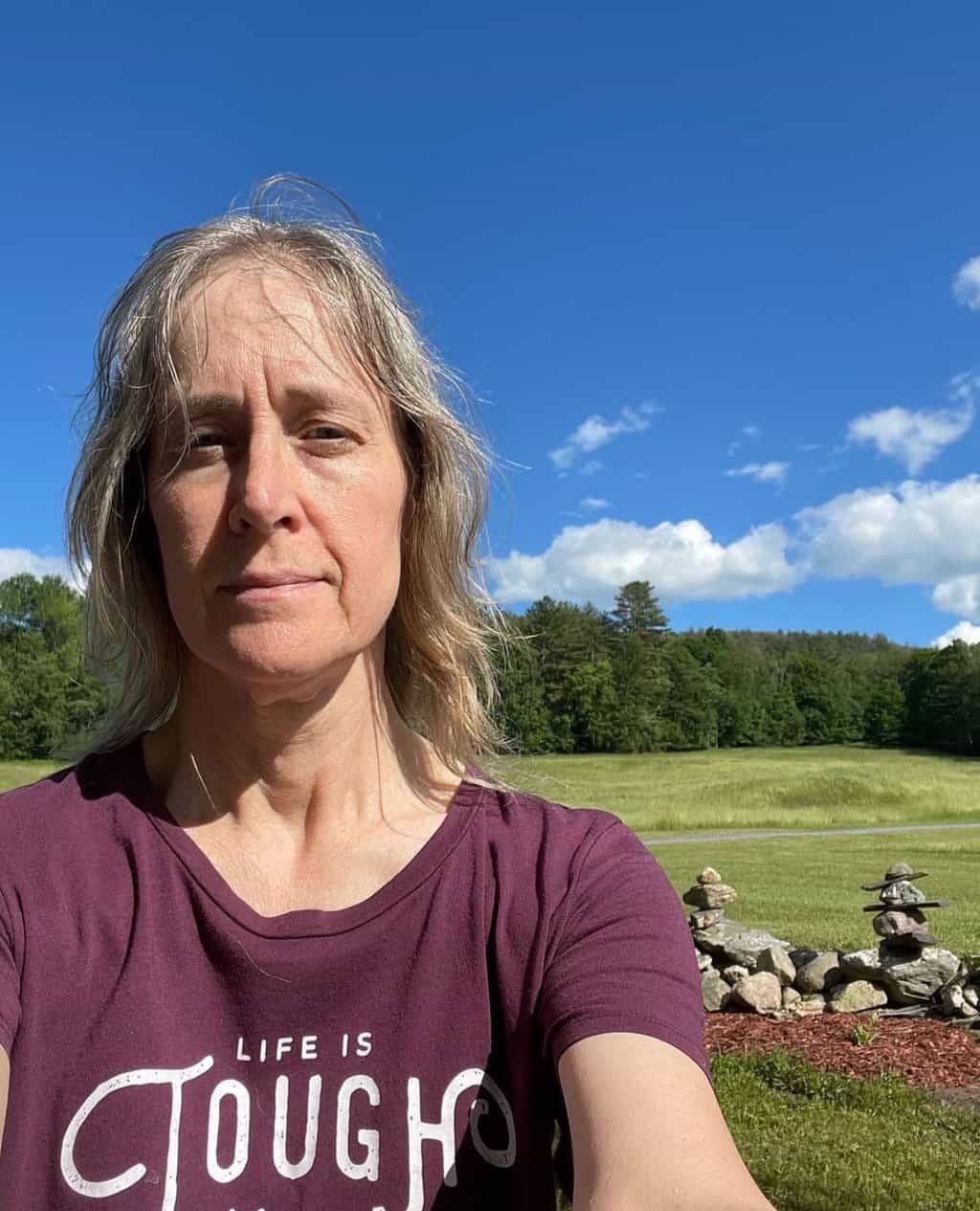 Ellen is a busy mom of a 24-year-old son and 29-year-old daughter. She owns six blogs and is addicted to social media. She believes that it doesn't have to be difficult to lead a healthy life. She shares simple healthy living tips to show busy women how to lead fulfilling lives. If you'd like to work together, email info@confessionsofanover-workedmom.com to chat.