Last Updated on November 26, 2021 by Ellen Christian
If you're already running around like a crazy woman, these Christmas health tips are what you need to read. I mean it. Put down the coffee and that cookie and take a second.
Posts may be sponsored. This post contains affiliate links, which means I will make a commission at no extra cost to you should you click through and make a purchase. As an Amazon Associate I earn from qualifying purchases.
Christmas is one of the busiest times of the year for many women. There are far too many things to do and we put ourselves at the bottom of the list. That needs to stop.
Christmas Health Tips
I totally understand how hard it is to take care of yourself when there are so many other things that need to get done. There are only 24 hours in a day, and we try to make every one of them count. We need to make every one of them count because there are so many people relying on us. But, we cannot take care of other people until we take care of ourselves. Here are four simple but important Christmas health tips you need to keep in mind this year.
Holiday health tips
I know it's tempting. You're baking cookies, putting together the appetizer tray for the Christmas party, and bringing a box of donuts to work to celebrate. But, watch how many little nibbles you take or you'll end up gaining 5 pounds over the holidays. Eating healthy during the holidays is a challenge. But, here are a few tips for saving money on healthy food.
Get Enough Sleep
Most of the time, when I have extra things to get done, I either stay up late or wake up early – or both. While sometimes it's necessary, be sure that you aren't sacrificing your sleep to accomplish more. Instead, see if there are things that you can cut out of your schedule. Dealing with stress can be one of the hardest Christmas health tips to follow. Why not make a stress ball to help you deal. You can find the directions here.
Or, see if you can get help from others – or hire help if you must. If you end up getting run down and sick, you'll accomplish even less. Staying healthy during the holidays means paying attention to you. Download this free guide on how to break free from stress.
Don't Skip the Workout
When you work out, your body releases endorphins. Endorphins trigger a positive feeling in your brain. You just may find that they help improve your mood and your outlook on life. Plus, they make you feel better! If you need a little bit of help powering through that workout, FENIX XT Dietary Supplement supports your endurance, energy, and performance. Taking a supplement during the holidays is a Christmas health tip that anyone can adopt.
How to stay healthy over Christmas
This Mango Peach energy drink mix enhances your workout with added hydration and energy. It also contains antioxidants that help protect cells against free radical damage, and vitamin C for immune support. XT is an InStyle trending product and a great energy boost during the busy holidays. This dietary supplement can help you feel your best with less caffeine, less sugar, and more nutrients than other brands. If you're looking for Christmas health tips that will give you more energy, this is it.
Support Your Health
When was the last time that you remembered to take your supplements in the morning? Or to support your body's ability to detox whatever toxins and harmful substances you're exposed to throughout the day? Nothing is more important than our daily health. Feeling healthy and comfortable is what lets you reach new heights and get the most out of your day. With FENIX DX, you can take daily action to defend your health and support your natural detox process.
Christmas nutrition tips
Plan your meals and snacks ahead of time so that you won't be tempted to grab a handful of Christmas cookies instead of dinner. Never allow yourself to open more than one box of chocolates or package of cookies at one time. Keep them out of sight. And, be sure that you are not overeating. If you attend a buffet, take what you want and then sit down with your plate. Hovering over the table while you eat is an easy way to eat too much. Watching what you eat is one of the most important Christmas health tips.
Watch your portions. And, remember that vegetables should form a majority of what's on your plate. The rolls, potatoes and other starches should be the smallest portion. And, while sweets are acceptable at the holidays, there is a difference between two cookies and ten.
Remember, don't put yourself last in a rush to get everything done this year. Instead, follow a few of these Christmas health tips to ensure you're at your best all month long. Here are a few ways you can avoid stress at Christmas.
Do you have any other healthy holiday tips to share?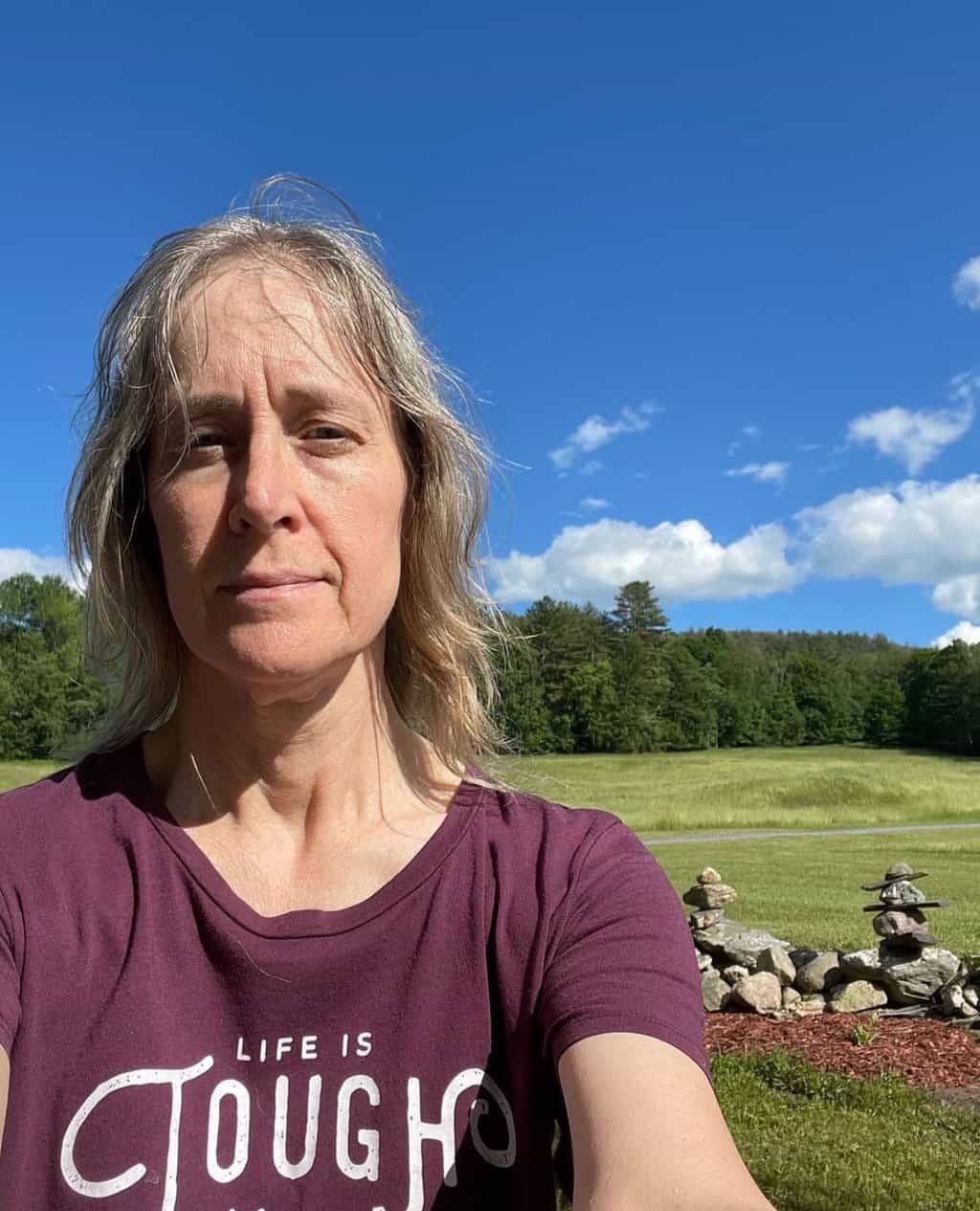 Ellen is a busy mom of a 24-year-old son and 29-year-old daughter. She owns six blogs and is addicted to social media. She believes that it doesn't have to be difficult to lead a healthy life. She shares simple healthy living tips to show busy women how to lead fulfilling lives. If you'd like to work together, email info@confessionsofanover-workedmom.com to chat.