Last Updated on April 13, 2023 by Ellen Christian
Check out these cool season flowers you can plant in early spring and early fall. Find out the best cool season annuals for your garden.
Posts may be sponsored. This post contains affiliate links, which means I will make a commission at no extra cost to you should you click through and make a purchase. As an Amazon Associate I earn from qualifying purchases.
Cool Season Flowers
I look forward to spring each year so that I can start planting a few early spring flowers. Hardy annuals are the best choice for the shoulder months of spring and fall in cooler areas.
I never know if I will wake up to a light frost or cool temperatures in the 50s. Thankfully, there are many cool season annuals I can plant in my garden beds.
In Vermont, our last spring frost date is right around Memorial Day.
When should cool season annuals be planted?
The best time to plant cool season annuals is in the early spring or early fall. Early spring flowers will typically begin blooming shortly after planting, while those planted in the fall should bloom until the first heavy frost.
Can I plant flowers in 50 degree weather?
Yes, many cool season annuals can be planted when temperatures are in the 50s. When the soil is cool and moist, it's the perfect time to plant flowers such as pansies and violas.
There are many beautiful flowers you can plant in early spring. They can tolerate cool temperatures and some will withstand a light frost unlike tender annuals.
What does cool season annual mean?
Cool season annuals are plants that thrive in lower temperatures, usually between 40 and 65 degrees Fahrenheit. These flowers typically need more water than their warmer season counterparts, but they offer a variety of colors and textures for your garden beds.
What are some popular cool season annuals?
A few popular cool season annuals include pansies, violas, snapdragons, dianthus, and petunias. Each of these plants has a variety of colors to choose from and all can add beauty to your garden during the cooler months of the year.
One thing to note is that some cool season annuals may not survive winter temperatures below freezing. To be sure they will make it through the winter, you may want to choose varieties that are labeled as cold-hardy.
No matter which cool season annuals you select, they will add beauty and texture to your flower beds during the cooler months of spring and fall. Have fun adding these bright blooms to your garden!
Easiest flowers for cool temperatures
Not everyone has a green thumb, so luckily there are several flowers that thrive in cooler temperatures and require minimal care. Pansies, violas, and snapdragons all make excellent choices for gardeners of any skill level.
These cool season annuals offer plenty of color and texture with very little effort. All they need is some sun, water, and the occasional dose of fertilizer to keep them looking their best.
In addition to these common cool season annuals, you may also want to consider petunias, dianthus, and alyssum. These plants are all quite hardy and can provide bright blooms even when temperatures dip down into the 40s.
Here are a few more options.
Petunia (annual flowers)
Swiss chard
Flowering kale
Dusty miller
Sweet william
Forget me nots
Love in a mist (do not like the heat of summer)
What the lowest temp flowers can tolerate?
Generally, most cool season annuals can tolerate temperatures down to about 40 degrees Fahrenheit. However, some varieties may be more cold-hardy and able to withstand cold weather temperatures as low as 20 or 30 degrees. Be sure to check the labels of any flowers you are considering planting in order to ensure they will survive colder temperatures.
What is the most hardy annual flower?
The most hardy annual flower is usually considered to be the snapdragon, which can withstand temperatures as low as 20 degrees Fahrenheit. Pansies and violas are also fairly cold-hardy and can tolerate temperatures down to about 40 degrees. With proper care, these flowers should make it through the winter months with minimal damage.
Pansies are my top choice for early spring hard annuals. They tolerate the occasional spring frost and are an easy flowering annual for beginners.
Freeze proof plants for cool weather
Lily of the Valley
Siberian Iris (deep purple flowers)
Hosta (very easy to grow)
Pansies (hardy annuals)
Viola
Primrose
Sweet alyssum
Persian Blue catmint (love the tiny flowers)
What can I plant in very early spring?
You can find these flowers from Ball Horticultural. Ask your garden center for these cool season flowers if they don't carry them.
Pansies Cool Wave Spring Pastel Mix
Part of the Cool Wave Series, the Pansies Cool Wave Spring Pastel Mix help to liven up any garden. This pansy mix is an excellent choice for containers, baskets, and garden beds, survives in almost any climate, and looks incredible when combined with other flowers.
Snapdragon Rocket Golden
The Snapdragon Rocket Golden is a great cut flower variety, as it will grow to be thirty to thirty-six inches tall. The Ball experts suggest planting these flowers in a larger landscape towards the back to ensure they don't hide the plants growing in front of them. The Snapdragon attracts many pollinators including bees, hummingbirds, and more, and it is known for being frost tolerant.
Lavender Bandera Purple
The Lavender Bandera Purple is a great annual in northern areas and a great perennial in the south. It is early to bloom, and you can plant it in dry climates for landscape or use it as a container plant, if preferred. This plant will grow to about ten inches in height and attracts many pollinators.
Aquilegia Early Bird Yellow
Aquilegia Early Bird Yellow blooms in early spring in the south and in the summertime in the north. This flower can be left in full sun in the majority of the country, however, the Ball experts recommend gardeners in the deep south place the plant in afternoon shade.
The Aquilegia Early Bird comes in multiple colors, does not need a lot of sun to grow, and is frost tolerant.
Dianthus Cornet White & Cherry Red
The Dianthus Cornet White & Cherry Red does not bloom well in the most intense heat of summer or in the coldest part of winter. The Dianthus grows quite large, to the size of a quarter or bigger. It can be great in containers as well as landscapes, and it is stunning in spring and fall.
Related Reading
If you enjoyed this post on the best cool season flowers, you may like these.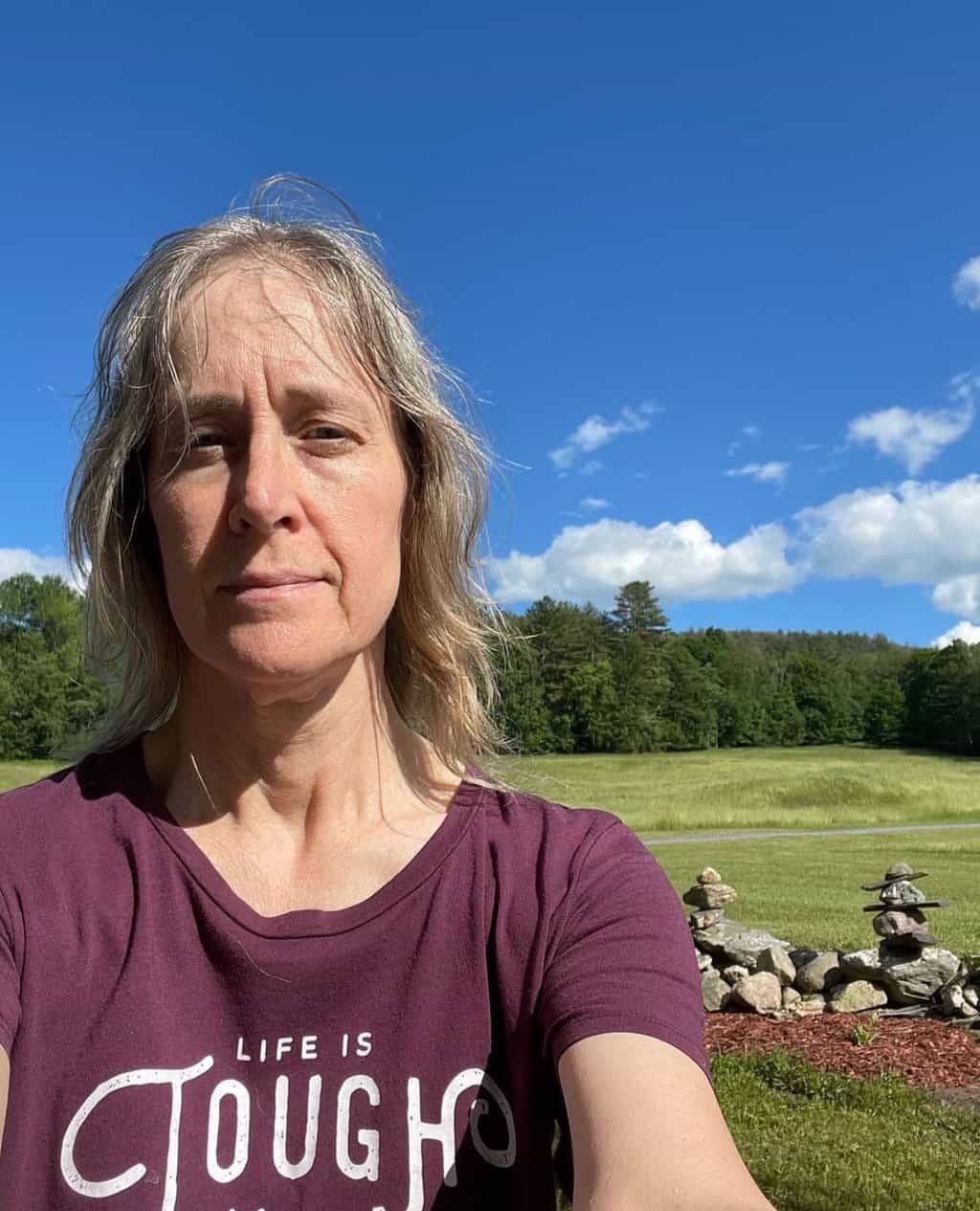 Ellen is a busy mom of a 24-year-old son and 29-year-old daughter. She owns six blogs and is addicted to social media. She believes that it doesn't have to be difficult to lead a healthy life. She shares simple healthy living tips to show busy women how to lead fulfilling lives. If you'd like to work together, email info@confessionsofanover-workedmom.com to chat.