Last Updated on September 19, 2023 by Ellen Christian
Wondering about Daily Harvest Bites and Forager Bowls? Keep reading to learn more about the nutritious meals and sides from Daily Harvest.
Posts may be sponsored. This post contains affiliate links, which means I will make a commission at no extra cost to you should you click through and make a purchase. As an Amazon Associate I earn from qualifying purchases.
Daily Harvest Bites and Bowls
If you've been using meal delivery services to take some of the time out of preparing meals, you may have been wondering about Daily Harvest.
I've been getting their healthy meals for a while. And, I love the Daily Harvest products I've tried so far.
Recently, they introduced forager bowls and bites to their menu. So, I wanted to share my thoughts on these delicious plant based options.
Use this coupon code link to get up to $65 off Daily Harvest and code DH65 for your first box.
What is Daily Harvest?
Daily Harvest is a service dedicated to providing high quality, plant based meals that are ready in minutes. They feature dishes made from simple, whole ingredients – many of them sourced directly from local farmers. The menu includes bowls, soups, smoothies, lattes, and more.
Most take only a few minutes to prepare from freezer to tale. They contain powerful superfoods and satiating ingredients you'll feel good about eating.
How does Daily Harvest work?
Daily Harvest is not a subscription-based service. You can choose from their range of meals, snacks, and drinks, and they'll deliver them right to your door. Each item is ready to enjoy in minutes – just add water or your choice of milk.
You can order Daily Harvest as you want it. You don't have to commit to getting them every week. If you're on a tight budget, order them as you want to.
How much does Daily Harvest cost?
The cost will depend on what you add to your box. The Forager Bowls are under $7 each. The Bites are about $8 for 7 servings. Smoothies are about $8. The Harvest Bakes can serve 2 and cost about $12.
Use this coupon code link to get up to $65 off Daily Harvest and code DH65 for your first box.
How do I store Daily Harvest?
Daily Harvest meals and sides come frozen on dry ice. To store them, simply place them in the freezer until you're ready to enjoy. When you are ready to eat, just remove the lid and microwave or heat on the stove for a few minutes. Then, add any toppings of your choice and enjoy!
How is the portion size?
Daily Harvest meals typically come in individual servings. Each serving is around 1-2 cups of food – depending on the product. This makes them great for people who are looking for portion control and convenience in their meal prep.
The new forager bowls are the perfect size for breakfast. Just take it from the freezer, add water or milk, and heat. You can heat it on the stove top in a pot. Or, heat in the microwave in the bowl it comes in or your own microwave safe bowl.
Is Daily Harvest grain free?
There are options without grains, some will contain healthy grains like rolled oats and wild rice. If you want grain free options, try the Broccoli and Cheeze Harvest Bowl or the Sunflower Seed and Apple Bites.
The Chickpea and Coconut Curry Harvest Bake is another delicious option. Your taste buds will love it!
Is Daily Harvest dairy free?
Yes, these are all plant based meals. You can use your preferred milk when you prepare them. So, if you like, you can use dairy based mlk. Or, try almond milk or soy.
For a delicious option, try their Mylk, frozen wedges of oat or almond milk that are ready to use.
What is the difference between a forager bowl and a harvest bowl?
Forager bowls are single serve meals that you can enjoy as a snack or light meal. They're made with whole ingredients like nuts, seeds, and vegetables. The Harvest Bowls are bigger portions designed to be enjoyed as a meal.
The Harvest Bowls have more complex flavors and come in a variety of dishes such as curries, chili, and soups. They also include fruits, grains, beans, and nuts.
I like to have the Forager bowls for breakfast and the Harvest bowls for dinner or lunch.
What Are Daily Harvest Bites?
The Bites are small snacks with big flavors. They're made with simple, plant based ingredients like rolled oats, nuts, and seeds. Each bite contains 3-5 grams of protein and comes in a variety of flavors like cacao and peppermint, coconut and lemon, and sunflower seed and apple.
These are great options for mid afternoon snack urges because many contain nut butter for an added protein boost.
What Are Forager Bowls?
Daily Harvest Forager Bowls are hearty, plant based meals you can start the day with. The new Forager Bowls are easy-to-prep, satisfying, and craveable. Take your pick from 10+ sweet and savory flavors.
These are just a few of the Daily Harvest Forager Bowls you can try. I love their nutritious meals for breakfast.
Cold Brew and Coconut
Cherry and Dark Chocolate
Leek Fonio Grits
If you like chia bowls, try their Kabocha and Chia forager bowls or the Chocolate Almond chia bowls. I love that you can find both sweet and savory forager bowls.
Or, if you like oat bowls, I recommend the Strawberry Goji Berry oat bowl. Rolled oats are perfect for breakfast.
For another breakfast idea, try the Daily Harvest Smoothies. My absolute favorite is the Banana and Greens. It tastes so good!
How do you make Daily Harvest forager bowls?
Making Daily Harvest Forager Bowls is easy. Start by taking the bowl out of the freezer and adding your favorite liquid. Milk, plant-based milks, and water work best. Then, heat it on the stove or in the microwave until steaming hot.
Once heated, you can top with fruit and nuts for crunch or extra nutrition. Finally, enjoy your delicious and nutritious meal!
All the Daily Harvest Forager Bowls are pre-portioned and ready to go. They don't require any additional preparation or cooking time on your part. With their easy prep and convenient packaging, you can have a healthy breakfast in no time.
What are Harvest Bowls?
Harvest Bowls are savory meals you would typically eat for lunch or dinner.
Sweet Potato and Wild Rice Hash
Black Chickpea and Harissa
Artichoke and Lemon

Best nutritious meals from Daily Harvest
If you want to save time in the kitchen and still eat meals containing powerful superfoods, try a few items from Daily Harvest. I highly recommend the new Forager Bowls and Bites. I love having meals and snacks that are good for me.
Strawberry and Peach Smoothie
Sweet Potato & Wild Rice Hash Harvest Bowl
Banana and Cacao Bites
Ginger and Turmeric Lattes
Chaga and Chocolate Lattes (my favorite above)
Peach and Cinnamon Grain Free Bowl
Use this coupon code link to get up to $65 off Daily Harvest and code DH65 for your first box.
Related Reading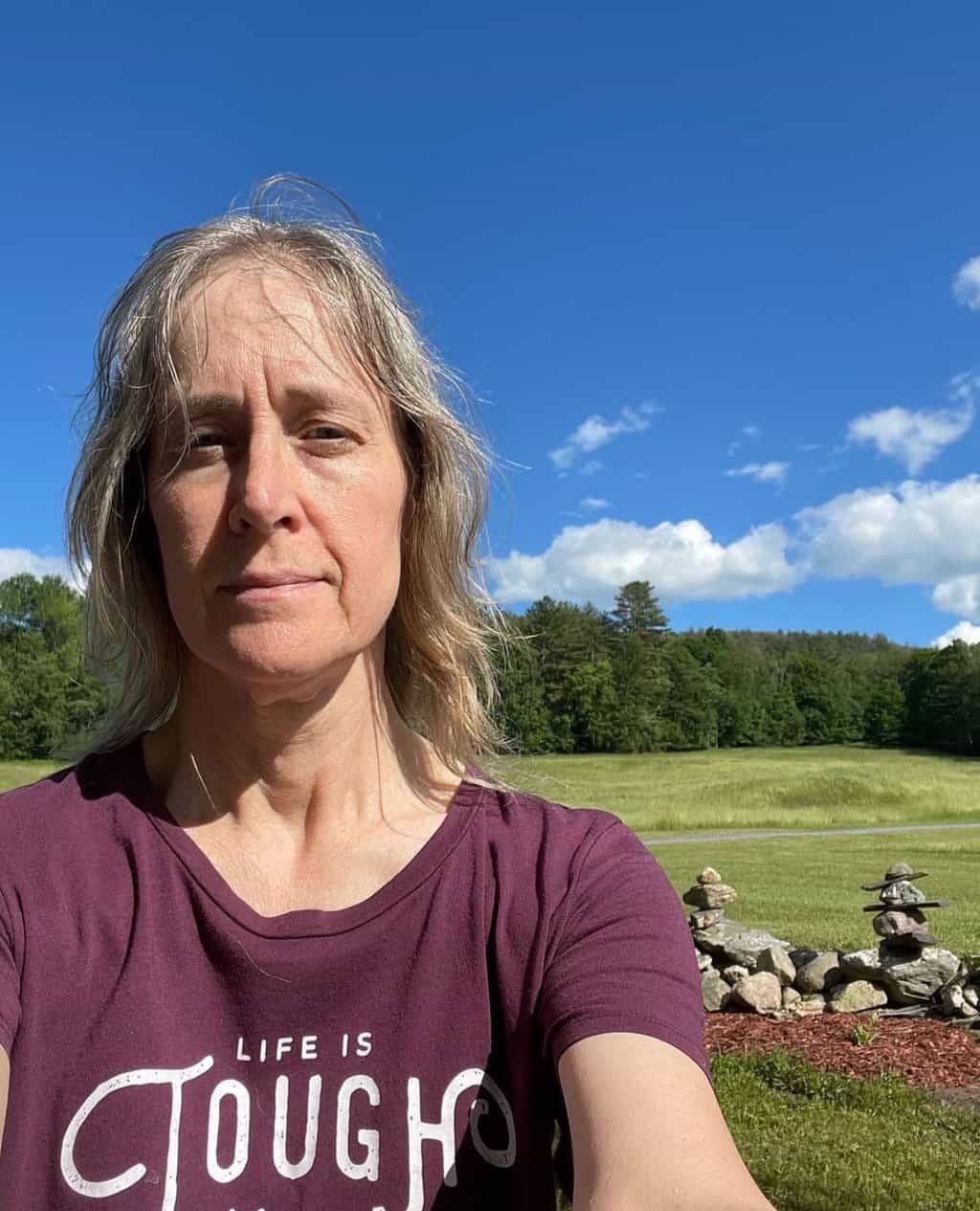 Ellen is a busy mom of a 24-year-old son and 29-year-old daughter. She owns six blogs and is addicted to social media. She believes that it doesn't have to be difficult to lead a healthy life. She shares simple healthy living tips to show busy women how to lead fulfilling lives. If you'd like to work together, email info@confessionsofanover-workedmom.com to chat.