Last Updated on March 18, 2023 by Ellen Christian
With the rising cost of groceries, some people are considering how wild edibles recipes can help keep their grocery budget in check. Wild edibles may sound exotic but basically, it simply means edible food that grows wild around your home. This may mean the wild blackberries you have growing along the border of the woods in your backyard Or, it could be the dandelions you have been mowing down.
Posts may be sponsored. This post contains affiliate links, which means I will make a commission at no extra cost to you should you click through and make a purchase. As an Amazon Associate I earn from qualifying purchases.
Wild Edibles Recipes
Living in rural Vermont, we have a lot of wild edibles growing in the area around my home. It's one of the reasons I love living in the country. I grow my own food as well in our vegetable and herb gardens and the few fruit trees we have. But, gardening is fairly labor intensive and things often need to be re-planted every single year.
Wild edibles grow on their own and should not require weeding or planting. If you're careful not to over pick them, they should come back year after year. Of course, you will need to be able to find them and to identify them.
If you're new to identifying edible wild food, I really recommend you invest in a good book. Edible Wild Plants and Stalking the Wild Asparagus are both awesome books to get started with. When it comes to edible wild plant identification, please do not eat anything that you are not 100% certain you have identified correctly. Here are just a few wild edibles recipes to get you started.
Dandelion recipes
Dandelion Pizza Recipe – Attainable Sustainable uses her dandelions in a pizza! She uses both the flowers and the greens in her recipe. Did you know the entire dandelion plant is edible?
Dandelion Salad with Warm Pecan Vinaigrette – Eat Your Weeds got her dandelion greens in a CSA box. But, there is no reason you cannot get them from your own backyard if you want to. She also shares lots of great information about how nutritious dandelions are.
Dandelion Egg Noodles – If you enjoy making your own pasta, you'll want to try the dandelion egg noodles from Homespun Seasonal Living. This is definitely something I need to try.
Healthy Greens and Beans – I've never heard of Minestra before but this recipe from Christina's Cucina sounds absolutely amazing. This is on my list as soon as we have more dandelion greens.
Homemade Dandelion Bread – I love homemade bread and homemade dandelion bread sounds amazing. Check out the recipe from Homespun Seasonal Living and be sure to try it soon.
Edible wild flower recipes
Elderberry Kefir – Raia's Recipes is sharing her recipe for elderberry kefir. I learned how to make kefir several years ago but have never tried it flavored. She shares a number of reasons why you should drink kefir regularly.
Berry, Orange Blossom, and Elderflower Cake – Recipes from a Pantry is sharing a favorite recipe for a truly decadent dessert. It is stuffed full of fragrant Mascarpone Whipped Cream.
Elderflower Skillet Bread – Live the Old Way recommends you serve it while hot with a little butter and honey as your supper table bread or add a little sugar to the recipe to turn it into a light cake served with refreshments at afternoon gatherings.
Edible Flowers Salad – Amy Treasure recommends that you delight your guests with this beautiful edible flowers salad. She shares her list of edible flowers and suggestions for how to use up extra flowers.
Fresh Hibiscus Tea – If you're looking for a delicious summer beverage, you have to check out this recipe from Sparkles of Yum for fresh hibiscus tea. You can use your choice of sweeteners in this recipe.
Floral Infused Honey – I've mentioned before how much I adore lilacs. Souly Rested shares this amazing floral-infused honey recipe that uses lilacs for flavor. I cannot wait to try this.
Lavender Baked Potato Soup – I make sure to keep dried lavender on hand to make this delicious hearty lavender baked potato soup recipe. It's one of my favorite cream based soup recipes.
Lemon Lavender Bundt Cake – I just love cooking with lavender. Recipes From a Pantry developed this recipe as a pre-summer treat for friends. I'm sure they loved it!
Lemon Lavender Madeleines – These lemon lavender madeleines by Chocolates and Chai sound like the perfect treat to go with a cup of herbal tea. Check out her recipe to see for your self.
Lilac Blueberry Kombucha – This is another wonderful wild edibles recipe from Souly Rested. This time, she has created a flavored kombucha using lilacs and blueberries.
Simple Syrup Recipes – If you like making your own beverages, you'll want to try Champagne Taste's recipe for Citronella Simple Syrup. bell'alimento also shares her recipe for honeysuckle simple syrup.
Stuffed Nasturtium Leaves – Attainable Sustainable stuffs the leaves of her nasturtiums to create this delicious alternative to stuffed cabbage leaves. She even includes the flowers in her recipe.
Edible wild fruit recipes
Wild Blueberry Jam – Find out how to make this wild blueberry jam without blueberries from Masala Herb. Do you have a favorite spot to pick blueberries?
Finding Lingonberries – Masala Herb shares how you can find lingonberries to use in jam and other recipes. Have you ever tried a lingonberry?
Sloe and Blackberry Hedgerow Jam – I love making homemade jams and this sloe and blackberry hedgerow jam from Hedge-Combers sounds amazing. Before reading her article, I had no idea what a sloe was. Did you?
Strawberry White Clover Cookies – There's nothing like the taste of fresh wild strawberries. Be sure to visit Homespun Seasonal Living to try this cookie recipe soon.
Vegan PawPaw Blueberry Muffins – If you have pawpaws growing in your area, Very Vegan Val has shared a delicious homemade muffin recipe you have got to try.
Wild Persimmon Pudding – Live the Old Way shares her grandmother's wild persimmon pudding recipe that has been slightly modified for a lower sugar and butter content. She serves hers with vanilla ice cream.
Wild Apple Pie – This wild apple pie is one of my favorite fall desserts. If you've never tried baking with wild apples, keep in mind that they are smaller and much more tart than cultivated varieties.
Fiddlehead fern recipes
Fiddlehead Fern Saute – Mom Foodie enjoys her fiddlehead ferns in a saute. She suggests that if you cannot find fiddlehead ferns growing in your area you might want to check out Whole Foods. I have found them at our local Shaws as well.
Spring Salad with Fiddleheads and Blackberry Vinaigrette – Food Meanderings created this delicious salad using fiddleheads she found at her local grocery store. The blackberry vinaigrette is beyond tempting.
Nettle recipes
Stinging Nettle Pesto Recipe – Small Footprint Family suggests that you try stinging nettles in this stinging nettle pesto recipe. Her recipe, which includes avocado and chili peppers, sounds amazing.
Stinging Nettles Dip – Check out this delicious dip recipe from And Here We Are that uses stinging nettles, roasted garlic, and mint. She even shares how she turns this recipe into soup!
Fir Needle recipes
Pineneedle Shortbread Cookies – This is a twist on an old favorite with just a hint of piney, citrusy flavor. Delicate, delicious & sure to impress! Check out the recipe from A Virtual Vegan.
Spruce Tea with Honey and Lime – Earth, Food, and Fire shares her wild edibles recipe for spruce tea. She says it has a light, citrusy herbal note and serves it with honey and a slice of lime.
Herbal remedies
Healing Evergreen Tea – Did you know that evergreen needles are high in Vitamin C? That makes this healing evergreen tea from Life Currents perfect for when you're under the weather.
Immune Boosting Herbal Tea – Raia's Recipes shares an immune boosting herbal tea recipe that is something you'll want to try the next time you're feeling under the weather. Many wild edibles have medicinal uses as well as culinary uses.
Rose Hip Tea Recipe – This rose hip tea recipe is a standby in my home whenever anyone has an upset stomach. My version uses dried rose hips. If you want a wild rose hip tea recipe, try the one from Earth Food and Fire.
Meat and seafood
Asian Style Razor Clams – If you enjoy catching wild game and seafood, you'll want to try Hedge-Combers Asian style razor clams. Sadly, we don't have these in my area but I'd love to try them some day.
Mushrooms
Wild Mushroom Soup Recipe – While I don't recommend foraging for mushrooms unless you really know what you're doing, my wild mushroom soup recipe is absolutely delicious and well worth trying.
Have you tried any wild edibles recipes that really impressed you?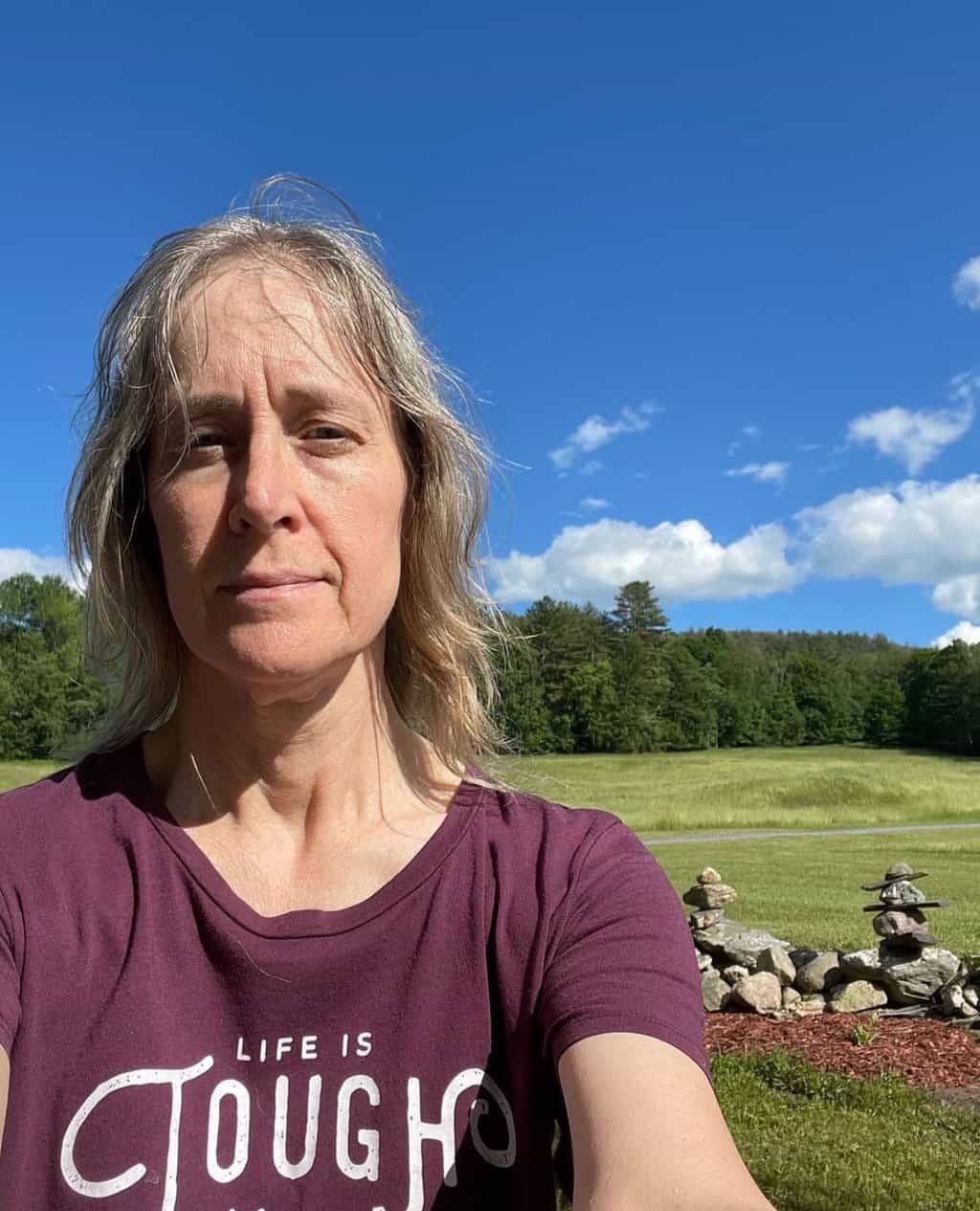 Ellen is a busy mom of a 24-year-old son and 29-year-old daughter. She owns six blogs and is addicted to social media. She believes that it doesn't have to be difficult to lead a healthy life. She shares simple healthy living tips to show busy women how to lead fulfilling lives. If you'd like to work together, email info@confessionsofanover-workedmom.com to chat.