Last Updated on May 27, 2022 by Ellen Christian
There are several self watering containers plants will grow well in if that's something you're considering this year. I'm the first person to admit that gardening is a lot of work. It's a very labor intensive hobby even if you have a small garden or two rather than one that's several acres in size. Thankfully, there are things that you can do to cut down on the time it takes to care for your garden.
Posts may be sponsored. This post contains affiliate links, which means I will make a commission at no extra cost to you should you click through and make a purchase. As an Amazon Associate I earn from qualifying purchases.
Self Watering Containers Plants Will Grow Well In
You can find quite a few types of self watering containers plants will thrive in. In climates where rainfall is less frequent during the summer, a self-watering container or planter can eliminate the need for daily watering.
I enjoy gardening in containers rather than directly in the soil because it cuts down on the amount of weeding that I have to do. Weeding is definitely on my list of top ten gardening tasks I hate doing. It's time-consuming and bending over the garden to weed isn't something that my back enjoys.
By gardening in a pot or a container, I have very little weeding that ever needs to be done. But, while eliminating weeding, growing in pots and containers means that I need to keep the soil watered more frequently. The soil in a pot or container dries out more quickly than my garden does.
When I garden directly in the soil, I have the hope that the amount of rainfall we get will keep the garden watered. But, when I use a planter, I know that won't be the case. That makes taking a vacation or a long weekend during the summer a bit of a challenge.
Best self-watering planters
The best self-watering planters will have a reservoir at the bottom that feeds the water up to the roots and soil above. Some containers will use a wicking material to help the transfer of water. Others will use evaporation. It's important that you use a lightweight soil that will drain easily when using self-watering planters.
When growing plants that require support like tomatoes or pole beans, a self watering container with a built-in trellis is a huge help. The benefit of using a self-watering container with a built-in trellis is that most trellises will be too large for the pot and may cause it to tip over.
Self watering pots DIY
If you're handy, you may want to try a self watering pots DIY project instead of buying your pots at Home Depot or Lowes. The video above will give you simple directions to create your own self watering pot to use in your garden. If you're wondering how well do self watering 5 gallon buckets work, I can tell you that we tried these one year and did not have great luck and found that we had to add extra water regularly. It may have been a flaw in our design but I would not try this method again myself.
How to fertilize self watering containers
Because your plants aren't grown directly in the soil, you will need to add fertilizer so that they get enough nutrients throughout their lives to grow and produce fruits. You should begin with a soil mixture made for containers so that it helps retain moisture better. After that, dig a small trench around the pot and add fertilizer. Cover the strip with more soil and then water. If you have it, compost makes wonderful fertilizer.
I personally prefer using a fertilizer spike because it prevents runoff from the fertilizer you've added after a hard rain. Depending on the size of your container, you may need to use more than one spike. Make sure that the spike you choose is organic. You don't want to add questionable chemicals to the soil your plants look to for food.
Best plants for self watering pots
Most garden plants will do well in self watering containers as long as the container is large enough and deep enough to handle the root system. The only exception would be plants that like to dry out in between watering like cactus and succulents. You may have problems growing vegetables that are tall like corn in a container. And, if you plan on growing vegetables that want to climb, be sure to include a trellis.
When we were considering how to grow a salad garden, we seriously thought about using self-watering containers But, because of the size of the garden, we opted to use a raised bed instead.
If you're interested in learning about seed balls, check out my post on how to use seed balls. Check out these full sun flowers.
The key to finding self watering containers plants will grow well in is to find a system that keeps the roots damp without being too wet.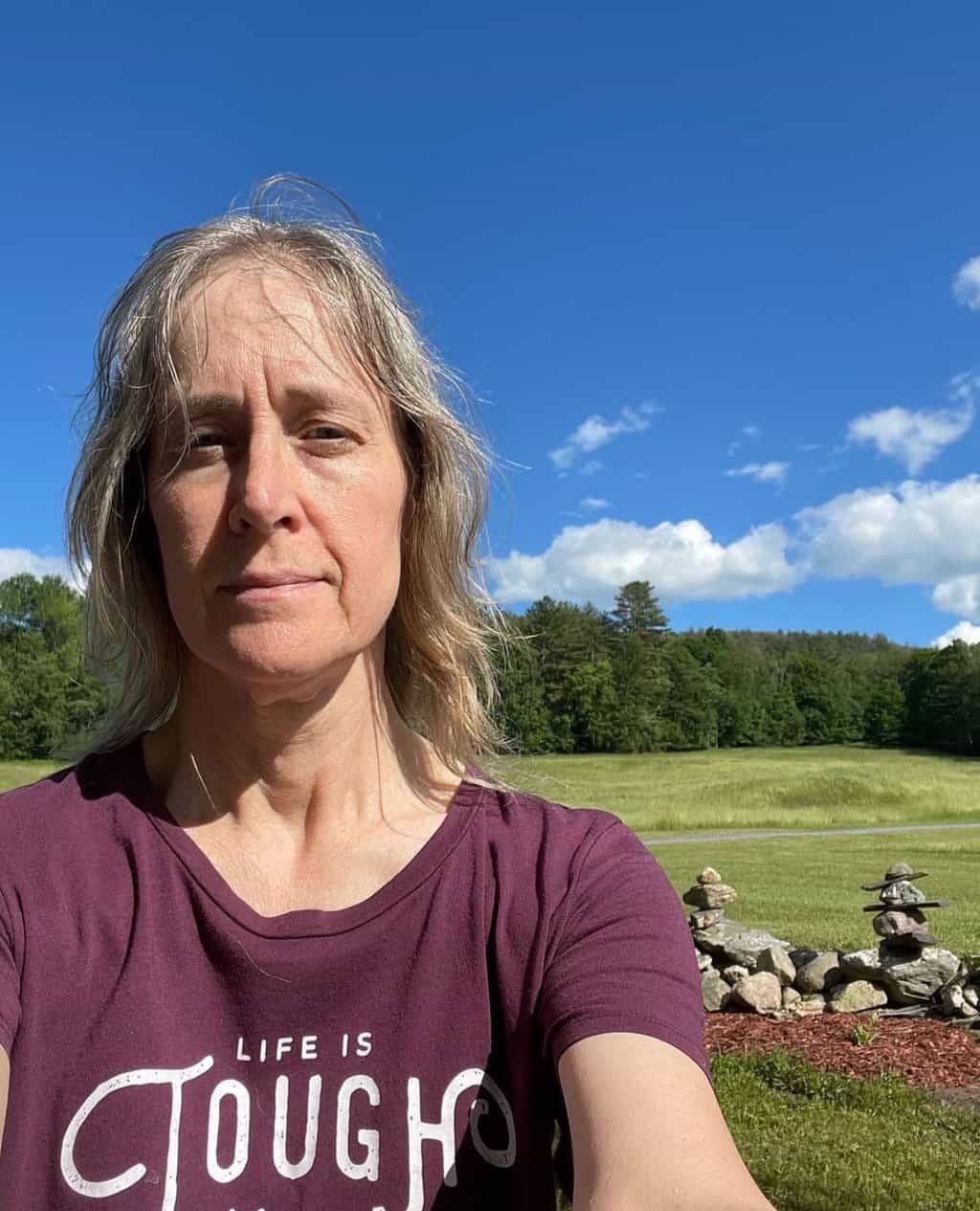 Ellen is a busy mom of a 24-year-old son and 29-year-old daughter. She owns six blogs and is addicted to social media. She believes that it doesn't have to be difficult to lead a healthy life. She shares simple healthy living tips to show busy women how to lead fulfilling lives. If you'd like to work together, email info@confessionsofanover-workedmom.com to chat.