Last Updated on June 24, 2019 by Ellen Christian

This is a sponsored post written by me on behalf of Galderma Laboratories, L.P., the maker of Mirvaso® Gel.
Posts may be sponsored. This post contains affiliate links, which means I will make a commission at no extra cost to you should you click through and make a purchase. As an Amazon Associate I earn from qualifying purchases.
When I was younger, people used to think it was cute that I blushed so frequently. I got teased about it frequently and eventually just learned to accept the fact that I was embarrassed easily. It was a very frustrating time for me because stressful situations made my face bright red. I struggled with self-esteem issues a lot when I was younger and this definitely didn't make it easier. It wasn't until much later that I learned about the connection between rosacea and redness.
The Ultimate Cheat Sheet on Rosacea and Redness
Rosacea is a lifelong disease that can affect both skin and eyes. While it is most common in women, rosacea affects about 16 million people in the United States. It is most common in women with fair skin and blue eyes and often presents itself during menopause. Some women, like me, first notice rosacea in their twenties. You cannot generally tell in most photos I share that I have rosacea. I use a fair amount of foundation and cover-up to keep the redness under control.  But when I share candid photos on Instagram, especially of me exercising, it is much more noticeable.
Rosacea can result in:
Frequent redness (experienced by up to 93% of rosacea sufferers)
Small red lines under the skin
Acne-like bumps and pimples
Inflamed eyes and eyelids
Swollen nose
Thicker skin
Doctors don't know the exact cause of rosacea although it is often hereditary. In my case, both my mother and my sister have rosacea. While doctors don't know the exact cause of rosacea, there are certain things that can cause rosacea to be more prominent. Different people have different triggers. Some triggers are:
Spicy foods
Heat
Hot baths
Exposure to the sun
Strenuous exercise
Alcohol
Some medical conditions, such as menopause
Stress
Steroids
There is no cure for rosacea, but there are rosacea treatments that are available now. Mirvaso® (brimonidine) Topical Gel, 0.33%*, is the first and only FDA-approved prescription medication for the topical treatment of the persistent facial redness of rosacea. Powerful, once-daily Mirvaso Gel works fast to help reduce facial redness of rosacea and may last up to 12 hours; when applied, it may start working in as little as 30 minutes. I could definitely have benefited from this.
With the Mirvaso Gel Cost Reduction Card, patients with certain insurance may pay no more than $50† and patients whose insurance does not cover Mirvaso Gel may pay no more than $80† for a tube of the product. The Mirvaso Gel Cost Reduction Card is good for refills, so use your card each time you refill your Mirvaso Gel prescription.
This is a sponsored post written by me on behalf of Galderma Laboratories, L.P. , the maker of Mirvaso® Gel.
Important Safety Information
Indication: MIRVASO® (brimonidine) topical gel, 0.33%* is an alpha adrenergic agonist indicated for the topical treatment of persistent (nontransient) facial erythema of rosacea in adults 18 years of age or older. Adverse Events: In clinical trials, the most common adverse reactions (≥1%) included erythema, flushing, skin burning sensation and contact dermatitis. Warnings/Precautions: MIRVASO Gel should be used with caution in patients with depression, cerebral or coronary insufficiency, Raynaud's phenomenon, orthostatic hypotension, thromboangiitis obliterans, scleroderma, or Sjögren's syndrome. Alpha-2 adrenergic agents can lower blood pressure. MIRVASO Gel should be used with caution in patients with severe or unstable or uncontrolled cardiovascular disease. Serious adverse reactions following accidental ingestion of MIRVASO Gel by children have been reported. Keep MIRVASO Gel out of reach of children. Not for oral, ophthalmic, or intravaginal use.
*Each gram of gel contains 5 mg of brimonidine tartrate, equivalent to 3.3 mg of brimonidine free base
†Offer not available for uninsured or cash patients. $50 offer is only available to insured patients with coverage for MIRVASO. Insured patients without coverage for MIRVASO may pay no more than $80 for each prescription. Offer excludes Medicaid, Medicare, and federal or state healthcare programs. Maximum benefit to eligible patients does not exceed $200. Certain limitations may apply. See PROGRAM INFORMATION for details.
You are encouraged to report negative side effects of prescription drugs to the FDA. Visit
www.fda.gov/medwatch or call 1-800-FDA-1088.
All trademarks are the property of their respective owners.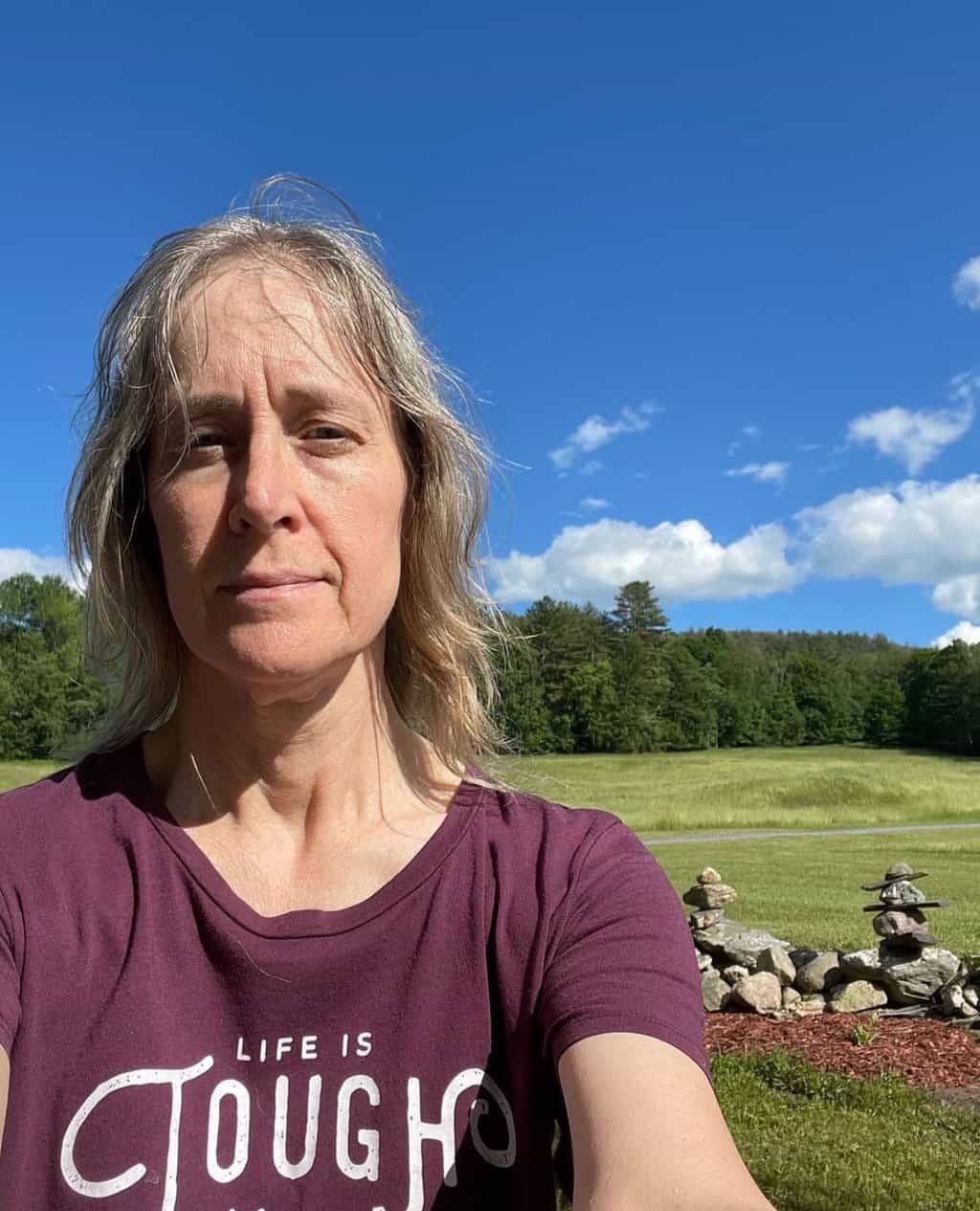 Ellen is a busy mom of a 24-year-old son and 29-year-old daughter. She owns six blogs and is addicted to social media. She believes that it doesn't have to be difficult to lead a healthy life. She shares simple healthy living tips to show busy women how to lead fulfilling lives. If you'd like to work together, email info@confessionsofanover-workedmom.com to chat.