Last Updated on June 24, 2019 by Ellen Christian
What are the top 10 ways to relieve stress? I'm sharing my thoughts but it's possible that yours are different. Stress is something we all deal with. It's our body's response to a fight or flight situation. While some stresses are good like the birth of a new baby or a promotion at work, some are not so good. Handling an argument with a spouse, a sick child or financial problems can all be stressful. This post contains affiliate links, and I will receive compensation if you make a purchase after clicking on my links.
Posts may be sponsored. This post contains affiliate links, which means I will make a commission at no extra cost to you should you click through and make a purchase. As an Amazon Associate I earn from qualifying purchases.
You may also like:
Top 10 Ways to Relieve Stress
So, how exactly do you relieve stress when you're dealing with it? Eliminating the situation would be ideal but it's often not possible. We need ways to calm our minds and our bodies so that we can handle the situation correctly. Not dealing with stress effectively can lead to a number of different health problems from high blood pressure to weight gain. Here are a few things that work for me.
1. Coloring
There's just something relaxing about getting your crayons or gel pens and spending a few minutes coloring in your favorite coloring book. While you can certainly use one of the kid's coloring books, I prefer to have my own. I alternate between my alternative swear words coloring book and my gardening coloring book depending on my mood.
2. Yoga
While I am far from an experienced practitioner of yoga, I do enjoy a simple yoga routine for relaxation. I find that downward dog and the cat pose are more my style than planking, but whatever you like is good. Make sure that you invest in a good quality yoga mat. Trying to relax while doing yoga on a thin mat (or worse on the floor) just isn't possible for me. My back and knees want a little bit more support.
3. Walking
Sometimes just getting out of the house is a great way to relax. Since I live in a rural area, a long walk up the road while I enjoy the summer sun and fields of wildflowers is perfect. I also find it very rewarding to watch my steps increase on my Fitbit. There's just something very rewarding about meeting your step goal. If you don't have a FitBit or other activity tracker, a pedometer works quite well too.
4. Stress Balls
I love my stress ball. Not only is it great for my arthritis, it's a great way to beat the heck out of something inanimate. There are loads of different types of stress balls to choose from. There are traditional balls, that are like soft hacky sack type balls. But you can also find some neat stress toys in the shape of DNA balls, raw eggs, faces and even mesh squishy balls. Of course, you may also want to try a fidget spinner or fidget cube.
5. Essential Oils
I love my essential oils, and I use them regularly for stress relief. Most of the time, I use them in my diffuser or in an aromatherapy bracelet. But, there are hundreds of different body scrubs, lotions, and room sprays you can create to use the power of aromatherapy. My favorite scents are lavender, chamomile and rose for stress relief.
6. Herbal Teas
Just like you can relax by using lavender and chamomile essential oils, you can relax by drinking herbal teas made with these same plants. You can pick up a box of chamomile tea, but I find that the tea tastes so much better when I start with loose leaf tea and then use a tea diffuser. Just take some time with a good book and a cup of your favorite herbal tea.
7. Meditate
While I'm not very good at meditation, I do find that it can be helpful for stress. Some people prefer to simply close their eyes and block out the world. Instead, I prefer a guided meditation DVD that helps me block things out and unwind slowly using a step by step routine. You'll need to experiment to find out what works best for you.
Baoding Balls Chinese Health Exercise Stress Balls Chrome Color
De-Stress Essential Oil Blend Roll-On 10 ml
MagZen® – Unique Magnetic Zen Garden Zen Box, Tabletop/Desktop Zen Garden Kit for Relaxation, Stress Relief, Creativity and Magnetic Science
8. Listen
By focusing your attention on music or a soothing sound like a babbling brook, you will be able to calm your body's response to stress. You can play your favorite song if you like. But, I find it's particularly calming to listen to a white noise machine. I often choose a thunder storm, fan or birds singing when I need to refocus my attention and calm down.
9. Be Grateful
Instead of focusing on whatever has you stressed out, focus on what you're grateful for. I've created gratitude journals in the past to doodle my thoughts and remind me of what's important in my life. If you don't want to create your own, you can purchase a gratitude journal and decorate your own. Just let your thoughts flow and jot down all the good things in your life.
10. Splurge
Sometimes, rewarding yourself with a treat is a great way to manage stress. We all need to be pampered occasionally. Just be sure that you are rewarding yourself in a controlled manner. One slice of cheesecake is wonderful. A box of cookies is not. A pedicure at your favorite salon can be very relaxing. Five pairs of shoes and a new outfit may be too much.
What would you have added to my list of top 10 ways to relieve stress naturally?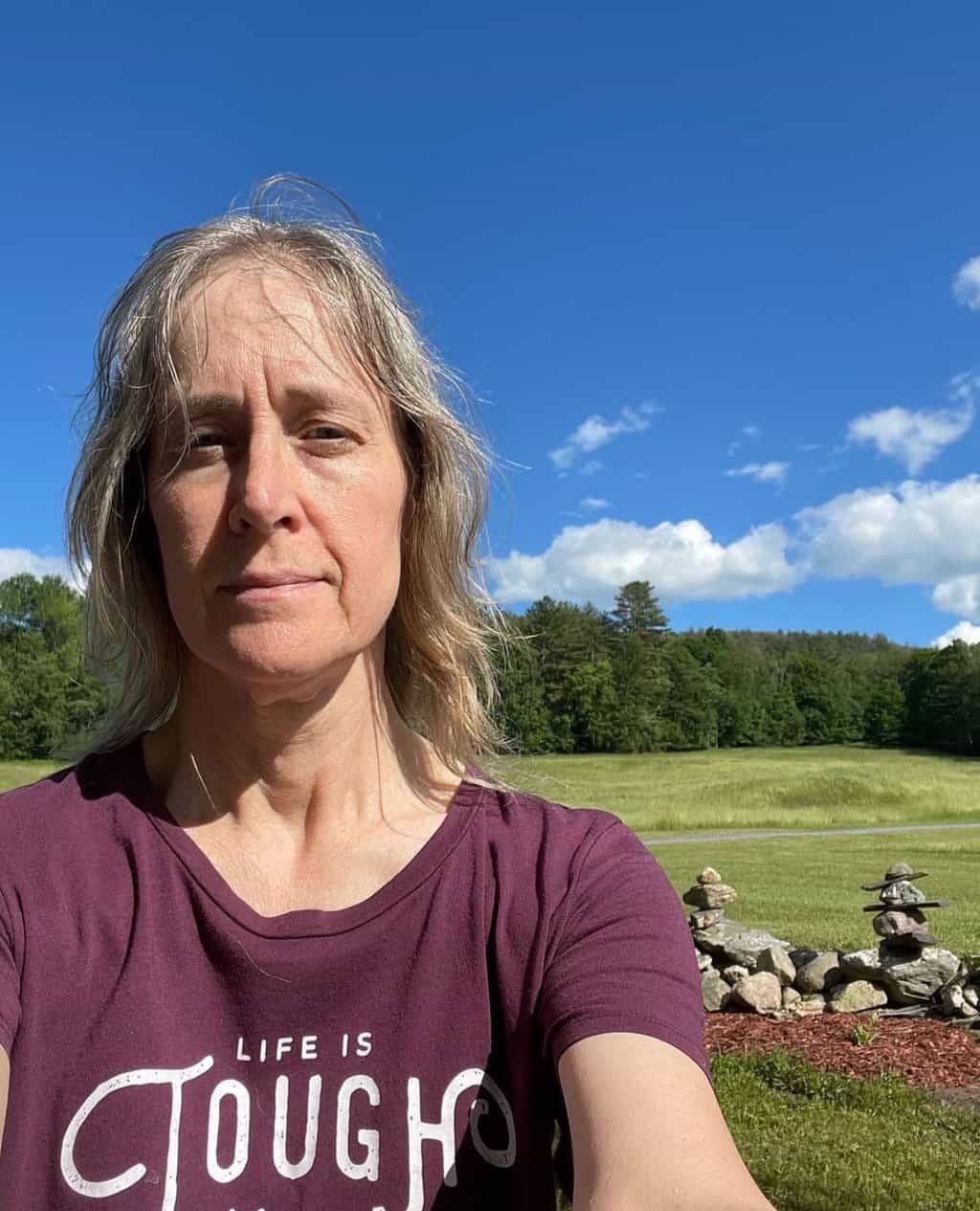 Ellen is a busy mom of a 24-year-old son and 29-year-old daughter. She owns six blogs and is addicted to social media. She believes that it doesn't have to be difficult to lead a healthy life. She shares simple healthy living tips to show busy women how to lead fulfilling lives. If you'd like to work together, email info@confessionsofanover-workedmom.com to chat.