Last Updated on August 11, 2023 by Ellen Christian
These college dorm list of essentials are an absolute must. Wondering what your child needs for their dorm room? Start here to see the top dorm room needs.
Posts may be sponsored. This post contains affiliate links, which means I will make a commission at no extra cost to you should you click through and make a purchase. As an Amazon Associate I earn from qualifying purchases.
College Dorm List Essentials
What are the dorm room essentials you need to send your child with? Check out the ultimate college packing list of everything your child needs for their college dorm room.
Sending your child off to their freshman year of college can seem overwhelming. What's on your dorm room packing list?
Make sure that you include cubbies or containers for extra storage space. Storage containers make move in day so much easier.
From school supplies to shower shoes, here's what you need.
Care box for college
Don't forget to send off a few special items from home to help your child settle in to their new dorm. They will appreciate a batch of your homemade cookies and a few delicious bars of Yes Cacao Chocolate. Packed with nutrients to help students get through the day!
Options include Brain Power Bar, Endurance Bar, and my personal favorite the Bliss Bar. Find them right here and get a few bars for yourself.
Include a few practical options like a stylish safety keychain they can carry while walking back to the dorm after late night studying. This one is my favorite.
What does my child need for a college dorm?
Dorm Bedding: Most dorm beds are Twin XL size, so make sure the sheets and twin XL comforter match.
Pillows: Comfortable pillows for a good night's sleep.
Towels: At least two each of bath towels, hand towels, and washcloths.
Shower Shoes: To protect feet from communal showers.
Shower Caddy: For carrying toiletries to and from the bathroom.
Laundry Basket and Detergent: For laundry needs. Make sure they know how to do their own laundry. Dirty laundry can go in a laundry basket. This is my favorite detergent.
Desk Lamp: For late-night studying.
Power Strip: Dorm rooms often have limited outlets.
Mini Fridge: For storing snacks and beverages. Check out the Uber Appliance Mini Fridge. They have a fun range of retro mini fridges for college. Find them here.
Microwave: For reheating leftovers and quick meals.
Storage Bins: To maximize space and stay organized.
Laptop: Essential for schoolwork.
Printer: For last-minute assignments and notes.
School Supplies: Notebooks, pens, folders, etc.
Clothing Hangers: To keep clothes orderly.
First Aid Kit: For minor injuries.
Fan: Dorm rooms can get hot.
Water Filter Jug: For easy access to clean drinking water.
Noise-Canceling Headphones: For blocking out dorm noise when studying.
Alarm Clock: To ensure they wake up for those early morning classes.
College dorm packing list
So, beyond the essentials, there are a few additional items that can make your child's dorm room feel more like home.
Laundry: Consider packing a stain remover and fabric softener along with the laundry detergent and dryer sheets.
Shower Curtain: If their dorm bathroom requires a curtain, they'll need one. So, remember to include shower curtain rings too.
Mattress Pad: Dorm mattresses aren't always the most comfortable. A mattress pad can give extra cushioning and support for a better night's sleep.
This product presentation was made with AAWP plugin.
Oral care: Don't forget to pack a toothbrush, toothpaste, and dental floss. We choose Mouth Watchers for our oral care needs. Silver-infused bristles naturally eliminate 99% of bacteria, viruses, and fungi on your toothbrush within 6 hours after use! Find them here.
Bar Soap or Body Wash: Personal hygiene products are a must. Whether your child prefers bar soap or body wash, make sure they have enough to last them a while.
Shampoo and Conditioner: They'll need these for washing their hair. If they have specific hair needs, make sure to pack the right products.
Deodorant: Living in close quarters means it's important to keep body odor in check.
Razor and Shaving Cream: If your child shaves, they'll need these supplies.
Nail Clippers: A small personal grooming item that is easy to overlook.
Communal bathroom needs for college
Living in a dormitory with communal bathrooms can be a different experience, so send a few extra things to make things easier.
First Aid Kit: Accidents can happen, and a basic first aid kit can help to address minor injuries or health issues. It should include items like band-aids, antiseptic wipes, tweezers, and over-the-counter pain relievers.
Extra Bath Towels: Having an extra set of bath towels on hand is always a good idea. These can be used while the primary set is in the wash, or if a guest comes to visit.
This product presentation was made with AAWP plugin.
Shower Gel: Shower gel is often preferred over bar soap as it's less likely to be shared or used by someone else by mistake. Send them off in style with Spa Life Beauty Cherry Blossom Shower Caddie. Cherry Blossom has rich antioxidant levels and soothing properties. Rich in essential fatty acids, it repairs the skin's natural barriers to promote a smooth, supple skin. Find it here.
Bath Pouff or Loofah: These items make shower gel lather up for a more thorough clean. They also aid in exfoliating the skin. For a truly pampering experience send them off with a Liquilinks Body Buffer. It gently exfoliates while deep-cleaning pores and is more hygenic than a washcloth.
Personal Hygiene Container: A dedicated, easy-to-carry container for personal hygiene items can be incredibly helpful. This allows your child to easily transport their shower necessities from their room to the bathroom, keeping all personal items separate and organized.
Dorm room needs for cooking
While they may eat most of their meals in the dining hall, they should be able to make a few simple things in their dorm room. Don't forget a plant near the kitchen sink. Check out these cute stone planters from Cribsi.
Electric Kettle: This will be handy for making a quick cup of tea, coffee, or instant noodles. It's a fast, easy way to boil water in a dorm room setting.
Toaster Oven: A small toaster oven can be used for a variety of tasks, from toasting bread to reheating pizza. It can do more things than a plain toaster.
Utensils: A few basic utensils, like a plate, bowl, mug, fork, knife, and spoon, will be necessary for any in-room dining.
Cutting Board and Knife: For any basic food prep, such as cutting fruit or cheese, a small cutting board and knife can be handy.
Basic Ingredients: Stock up on basic ingredients like instant coffee or tea bags, instant noodles, canned soup, snacks, and other easy-to-prepare items.
Microwaveable Safe Containers: For storing leftovers or heating up meals, microwave-safe containers are a must.
Dish Soap and Sponge: For washing, don't forget to pack dish soap and a sponge.
These dorm room items will help your child make simple meals or snacks in their dorm room when the dining hall isn't an option.
Bedding needs for a dorm bed
A good night's sleep is crucial for a successful college experience. So, here are some bedding items a college student will need:
Twin XL Sheets: Many dorm rooms have Twin XL beds, so your student will likely need Twin XL sheets instead of the standard twin size.
Comforter/Quilt: A cozy comforter or quilt will help keep your student warm during those chilly winter nights.
Pillows: Consider getting a comfortable head pillow along with a few extra throw pillows for added support when studying in bed.
Mattress Topper: A mattress topper can help enhance the comfort of a dorm mattress, providing a better night's sleep.
Blankets: An extra throw blanket or two can be useful for staying warm and cozy, especially during late-night study sessions.
Bedside Caddy: A bedside caddy can hold items like a cell phone, glasses, or a book, keeping them within reach from the bed.
Alarm Clock: While many students use their phones as an alarm, having a separate alarm clock can be a reliable backup.
Sleeping Mask: A sleeping mask can be useful for blocking out light, especially if your student's roommate prefers to stay up late studying.
Earplugs: Essential for light sleepers, earplugs can block out noises from roommates and outside traffic, assisting in a peaceful night's sleep.
Remember to let your student to personalize their bedding with their favorite colors and styles to create a comfortable, homey feel to their new space.
Paper supplies for dorm rooms
Paper Towels: These are essential for quick clean-ups in the kitchen, drying hands in the bathroom, or wiping down surfaces around the room.
Toilet Paper: A necessary bath item, make sure your student has a steady supply of toilet paper.
Tissues: Useful for cold season, or just to have on hand for daily use, tissues are another must-have paper product for the dorm room.
Garbage Bags: Having a supply of small garbage bags will help keep the dorm room clean. These can be used in a small bin under the desk, in the kitchen, or by the bathroom vanity.
Paper Plates: In case of times when dishwashing isn't possible or convenient, it's handy to have a stack of paper plates.
Disposable Cups: Just like paper plates, disposable cups can be useful for those times when it's just not possible to wash a cup.
Napkins: For meals in the dorm room, it's always nice to have some napkins on hand.
These basic paper supplies will help ensure your student's dorm room is ready for a wide range of daily activities. Finally, remind your student to recycle paper products where possible to help maintain a sustainable living environment.
College packing list of school supplies
Notebooks: A number of notebooks for writing notes during lectures, planning essays and jotting down ideas.
Pens and Pencils: A variety of pens and pencils are needed for note-taking, and a pack of colored pens can be useful for highlighting and organizing notes.
Highlighters: These are crucial for accentuating important text in notes and textbooks.
Sticky Notes: They come in handy for marking important pages in textbooks and making quick notes.
Binders and Folders: These are necessary for organizing lecture notes, assignments, and other papers.
Ruler and Set Square: Useful for diagrams and straight lines.
Calculator: Depending on the student's major, a simple or scientific calculator may be needed.
Index Cards: These are incredibly useful for memorization and studying for tests.
USB Drive: A USB drive is necessary for backing up important assignments.
Laptop: Most contemporary coursework requires the use of a computer for research, writing papers, and email communication with professors.
Printer with spare ink cartridges: While many assignments are submitted digitally, some professors may require printed copies.
Desk Lamp: For those late-night study sessions, a good desk lamp is a must.
School Backpack: To carry all these supplies back and forth from classes.
Planner or Digital Calendar App: Keeping track of assignment due dates, exam dates, and other important academic events is crucial for success in college.
Summary of Dorm Room Essentials
First, stock up on basic needs. Then, you can get the extras that your child may want.
Personal Hygiene Essentials
Towels
Toothbrush and Toothpaste
Shower Gel
Bath Pouff or Loofah
Personal Hygiene Container
This product presentation was made with AAWP plugin.
Dorm Cooking Essentials
Remember, not all dorms allow cooking. So, check with the college first.
Electric Kettle
Toaster Oven
Utensils
Cutting Board and Knife
Basic Ingredients
Microwaveable Safe Containers
Dish Soap and Sponge
This product presentation was made with AAWP plugin.
College bedding
College beds are not twin size. So, remember to get these bedding needs in the right size.
Twin XL Sheets
Comforter/Quilt
Pillows
Mattress Topper
Blankets
Bedside Caddy
Alarm Clock
Sleeping Mask
Earplugs
Paper Supplies
Paper supplies are often easier for college. However, it's important to limit their use when you can.
Paper Towels
Toilet Paper
Tissues
Garbage Bags
Paper Plates
Disposable Cups
Napkins
Finally, remember to verify what items are allowed in the dorm rooms before packing these items for a college dorm room.
Related reading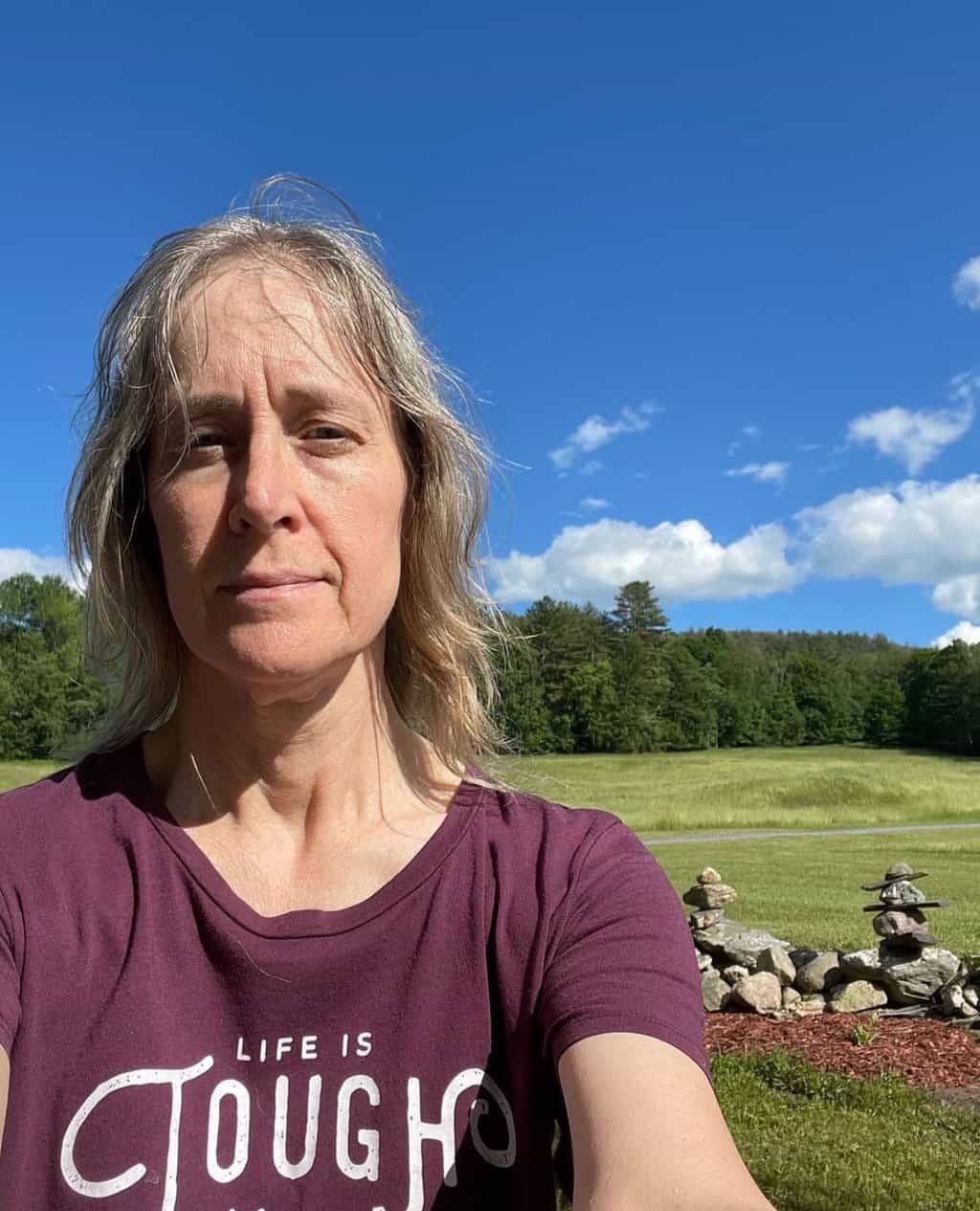 Ellen is a busy mom of a 24-year-old son and 29-year-old daughter. She owns six blogs and is addicted to social media. She believes that it doesn't have to be difficult to lead a healthy life. She shares simple healthy living tips to show busy women how to lead fulfilling lives. If you'd like to work together, email info@confessionsofanover-workedmom.com to chat.