Last Updated on July 10, 2019 by Ellen Christian
Check out these tips to stay fresh all day in the summer heat! Temperatures here in Vermont have been much warmer than normal this year. It seems like it's been hot and humid almost every day this summer And, it's really tough to feel fresh when you're hot and sweaty. When you add hot flashes to the summer heat, it's even more difficult to stay fresh.
Posts may be sponsored. This post contains affiliate links, which means I will make a commission at no extra cost to you should you click through and make a purchase. As an Amazon Associate I earn from qualifying purchases.
Tips to Stay Fresh All Day
Menopause comes with its own challenges when it comes to staying odor-free and looking your best. Hormonal changes can result in odor and changes in the delicate pH balance that affect your feminine health. And, it's tough to feel confident when you're dealing with that. These tips to stay fresh all day will help you manage even during a heatwave or a series of hot flashes.
How to stay fresh all day down there
Your first impulse may be to use scented products and sprays but don't. Your vaginal area is very sensitive to changes. And, chemicals can disrupt the balance and cause a build-up of bacteria. In turn, these bacteria can cause odor and infection.
Shave, wax or trim. But, whatever you do, it's important to keep your hair trimmed. While the hair does help to maintain vaginal health, it can also cause odor build-up in the summer. So, it's not necessary to remove all the hair (unless you want to), but you should keep it manageable.
During certain times of the month or during menopause, it can be difficult for women to stay fresh. One of the most important tips to stay fresh all day I can offer is to change sanitary products regularly. And, to shower more often if you need to. Check out these tips for feminine care.
How to stay fresh and energetic
If you're looking for tips to stay fresh all day without feeling tired and run down, have you checked your water intake? It's tempting to drink more caffeinated beverages when we're feeling tired. But, did you know that caffeine can actually make you dehydrated? Slow down on the coffee and soda. And, instead, grab a glass or bottle of water. I never go anywhere in the summer without a reusable water bottle full of water.
How can I look fresh all day naturally?
One of the easiest ways to stay fresh is to start the day with a shower. If you know the day is going to be hot, take a cool shower when you wake up. Then, pin your hair up if you have long hair. And, when you get dressed wear cotton clothes. Cotton breathes well. That means that the sweat on your body will evaporate and you will stay cooler.
When it comes to clothes, one of the best tips I can offer to stay fresh all day is to wear things that are loose-fitting. It's much easier for your body to regulate your temperature if your clothes aren't tight. A long, flowing skirt and loose style top are great ideas for hot summer days.
Opt for a healthier diet
You've heard the saying that you are what you eat. Well, that's true in a way. Foods that are high in sugar, carbohydrates and artificial ingredients will convert to sugar more quickly. This will not only cause weight gain, but it can feed bacteria causing your body's balance to be off. Eat foods that are higher in water content like watermelon or fresh fruit rather than sweetened cold drinks or ice cream to stay cool. Tips to stay fresh all day include eating healthy foods!
How to be fresh looking
Of course, you want to not only feel fresh but look fresh. One of the best tips to stay fresh all day is to keep your look simple and uncomplicated. If you must wear makeup, try to keep it as light as you can. Hot humid days can cause eye makeup to bleed which will leave you with rings around your eyes. Keep your hairstyle casual so it doesn't wilt or get frizzy in the heat. And, you may want to look into fabrics that don't get wrinkled easily.
Hopefully, a few of these tips to stay fresh all day will help you make it through the hottest summer months without wilting. Next, why not learn how to prevent a urinary tract infection.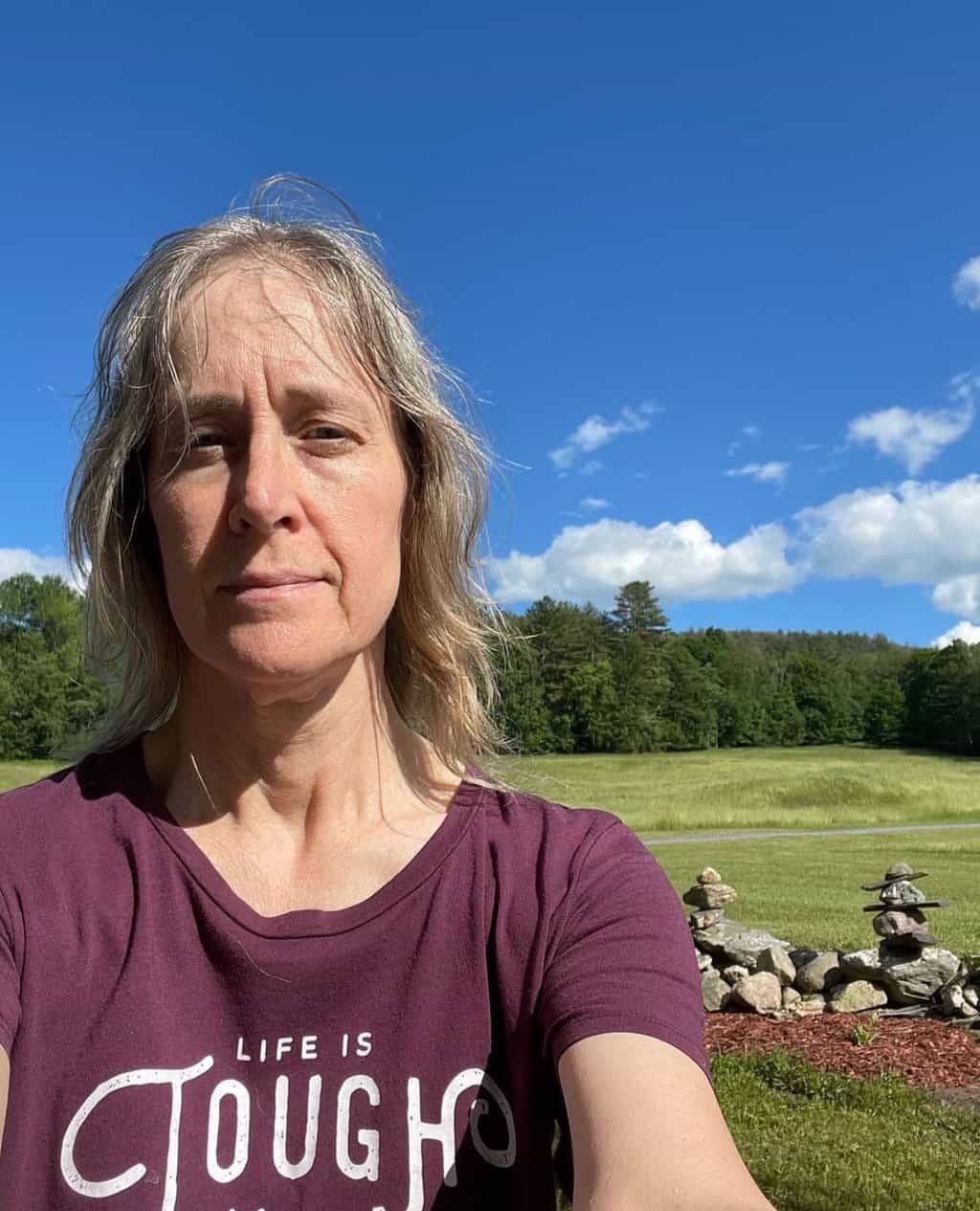 Ellen is a busy mom of a 24-year-old son and 29-year-old daughter. She owns six blogs and is addicted to social media. She believes that it doesn't have to be difficult to lead a healthy life. She shares simple healthy living tips to show busy women how to lead fulfilling lives. If you'd like to work together, email info@confessionsofanover-workedmom.com to chat.