Last Updated on January 19, 2021 by Ellen Christian
Are you wondering how to reconnect with your spouse? Here are a few simple ways to make your relationship more romantic at home.
Posts may be sponsored. This post contains affiliate links, which means I will make a commission at no extra cost to you should you click through and make a purchase. As an Amazon Associate I earn from qualifying purchases.
Creating a good relationship with your spouse is something you need to work on daily. And, I've shared a few tips that have worked for us to create balance in marriage.
How to Reconnect With Your Spouse
My husband and I have been married for quite a while. And, as with any relationship, we have our ups and downs. Some days we feel more connected than others.
This past year has been difficult for many people. Our routines have changed and we may not be doing all of the romantic things we're used to doing to strengthen our relationships.
I don't remember the last time that my husband and I had dinner out at a restaurant or watched a movie at the theater. And, we certainly haven't taken a weekend off recently.
We've tried watching television and doing puzzles. But, that doesn't have the same romantic feel that something more special does. So, how can you reconnect with your spouse?
Support each other. A positive comment or encouraging word goes a long way.
Look for the good qualities. It's much easier to see the negatives sometimes.
Write them a love letter or a romantic poem.
Have a picnic in the living room together.
Do something special together.
Take a virtual class together.
Go on a virtual vacation with Spouzal.

Reconnect with your spouse after growing apart
Sometimes, the days turn into weeks and months all too quickly. And, you find that the person that was once your best friend isn't as close to you any longer.
If this has happened to your relationship with your spouse, you need to spend time getting to know each other and rekindle that relationship. Here are a few tips.
Spend time talking to each other. And, no I don't mean about the kids or what's for dinner or your finances. Get to know them again.
Prioritize them again in your relationship. Why not make a meal just for them and surprise them?
One of the most important things that you need to do to reconnect with your spouse is to start spending time with them again in a meaningful way. This doesn't mean both of you on your cell phones sitting on the couch.
But, in today's society, many people don't feel comfortable going out in public right now. And, it's difficult to find something special to do at home together.
I recently discovered a new way to connect with my husband without leaving our home, Spouzal.
What is Spouzal?
Spouzal is a social network that focuses on connecting and supporting married couples. It's a private, members-only site that is specifically for married couples that are hoping to reconnect and rekindle that lost flame with their spouse.
They have a variety of support staff available for those that are interested in virtual counseling. Some of the services they offer include counseling, therapy, and anger management.
But, what's really got me excited about Spouzal are their virtual events. As part of their membership site, they offer members access to a variety of different virtual events.
One of the challenges when it comes to how to reconnect with your spouse is finding something special to do together when you can't go out into the community to visit your favorite spots.
With Spouzal's virtual events, you can travel virtually, take a class together, or even have a Broadway backstage! These events and more are all available through Zoom.
Reconnect with your spouse with virtual events
Here are just a few events that are available right now:
Virtual Tour: Luxor, Egypt
Broadway Backstage with The Dressers

My thoughts
I've never been on Zoom before or done a virtual event so wasn't sure exactly how this would work. But, I was thrilled to learn how easy it was.
My husband and I chose to take a virtual vacation to Peru. Neither of us has traveled out of the United States. So, this was definitely something really special to do together.
It took only a few minutes to create an account and get Zoom up and running. Spousal offers different levels of membership depending on what you want from the site. You can learn more here.
After all of the couples connected on Zoom, we were introduced to our guide in Peru. Using his cell phone, he walked us through a variety of different areas in Lima.
We got to see the downtown area with all of the nightlife and restaurants. And, since it was evening, everything was lit up and so romantic looking. The whole tour lasted a few hours and was so much fun to do.
We learned about local customs and foods that were served in popular nightspots. And, we got to visit Barranco (above) which was one of my favorite spots of the entire virtual tour.
Barranco is a bridge in Lima. it's said that if couples can hold their breath while they cross the bridge together, all of their dreams will come true.
And, since our guide walked from one end of the bridge to the other with us, my husband and I held our breath to see if we could do it.
Peruvian Triple Sandwich
Inspired by our virtual visit to Peru, we decided to make a simple Peruvian recipe together. After a bit of research and checking our pantry, we chose to make a Peruvian Triple Sandwich which is a layered sandwich with avocado, tomato, and hard-boiled egg.
It's been a while since we cooked together, even something as simple as a sandwich. And, it was a nice follow up to a great afternoon virtually wandering through Lima, Peru.
If you're hoping to reconnect with your spouse and you want to add a few virtual events to your schedule, I highly recommend you try Spouzal. Sign up today.
I think that we're going to head to Egypt next time.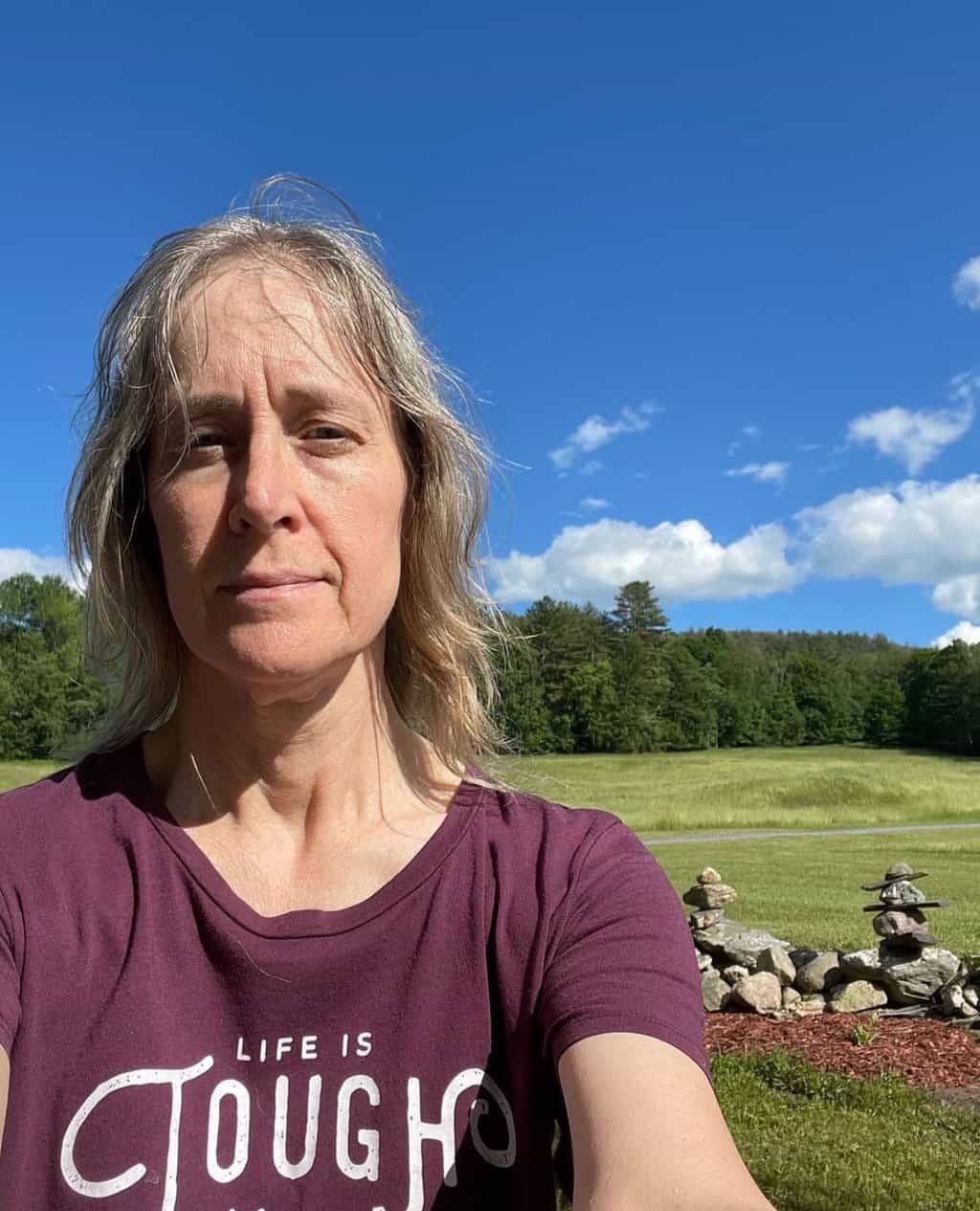 Ellen is a busy mom of a 24-year-old son and 29-year-old daughter. She owns six blogs and is addicted to social media. She believes that it doesn't have to be difficult to lead a healthy life. She shares simple healthy living tips to show busy women how to lead fulfilling lives. If you'd like to work together, email info@confessionsofanover-workedmom.com to chat.