Last Updated on January 3, 2023 by Ellen Christian
Do you know how to use the plate method for portion control? I'm sharing a few tips that will help including my favorite portion control plates.
Posts may be sponsored. This post contains affiliate links, which means I will make a commission at no extra cost to you should you click through and make a purchase. As an Amazon Associate I earn from qualifying purchases.
Plate Method for Portion Control
When I was younger, I never had a problem with my weight. I was always thin and sort of took it for granted that I always would be. Unfortunately, as I grew older and had children, I slowly started to put on a few pounds and a few more pounds until I was about 45 pounds overweight and very unhappy with the way I looked.
And, I really didn't think I was eating too much. I wasn't one to sit down and devour a whole box of cookies or a whole bag of candy. I just ate *regular* meals and still couldn't manage to lose weight.
After joining Weight Watchers, I began to really take a look at how and what I was eating. Sure, there was some junk involved that I needed to cut out but my big problem was portion control. After all, I was used to thinking that a serving of starch was the size of a large box of fast-food french fries… NOT. Definitely not a serving.
It's certainly marketed as a serving for one but it definitely is not. Do you know how much a serving of protein is? How about a serving of mashed potatoes or rice? I had no idea how huge my portions were until I took a look at what a real serving size was. I was eating way more than one serving and I never even knew it. Portion control is the key.
Weighing
While there are some things that I weigh in the kitchen, it's really much easier to measure a serving based on size. Plus I don't really want my company seeing me weighing out a scoop of pasta or measuring a half cup of rice. I still need to have a valid way of keeping track of what I'm eating though.
Using a food scale will help you understand what a 4-ounce piece of chicken breast really looks like. This one is the one I have been using. A portion control plate like this one helps you visualize what you're supposed to be eating.
Fist Method
I've heard a lot about measuring a serving based on the size of your fist or a golf ball. I have never been that successful using this method. I may think that the rice on my plate is the size of a golf ball, but without one near me to judge, I'm probably off.
The problem I have with using a fist as a guideline is that my fist is not the same as your fist. And, how many times does that pork chop really look like your fist? That's why a portion control plate is so helpful. This one is perfect for lunch when you're using the plate method.
Plate Method
One of the easiest methods I have used is the plate method for portion control. With the plate method, each type of food should take up roughly a certain portion of your plate. Using a portion control plate makes this process even easier.
50% of your plate should be filled with non-starchy vegetables. Look for carrots, broccoli, spinach, kale, tomatoes, etc. Avoid starchy vegetables like corn, beans, and peas. Your body will convert starch to sugar more quickly.
25% of your plate should be filled with lean protein. There's nothing wrong with enjoying a juicy steak or pork chop. Fat gives our meat flavor. However, be sure that a majority of your protein comes from lean meat.
25% of your plate can be filled with starchy food. It's best to opt for whole grains like long-grain brown rice or quinoa rather than a slice of white bread or white rice. For those doing Paleo or gluten-free, this is a great time to enjoy winter squash or sweet potatoes. Despite my husband's insistence, potatoes are starch and not a vegetable.
If you're dealing with diabetes, a diabetes portion control plate will definitely help.
The Extras
There are still a few areas that you need to be careful with when using the plate method for portion control. If you are enjoying a pasta dish and want to add cheese, it's important that you add only one serving of cheese. Using a portion control cheese grater allows you to see exactly what one serving of grated cheese looks like. A portion control pasta scoop makes it easy to see what one serving of pasta is when you fill your bowl.
Sometimes, it's necessary to use a variety of different portion control methods depending on whether you're eating at home, at a friends' house, or restaurant. But, by following these techniques, you'll soon learn the correct portions to eat in order to have a healthy diet.
More weight loss articles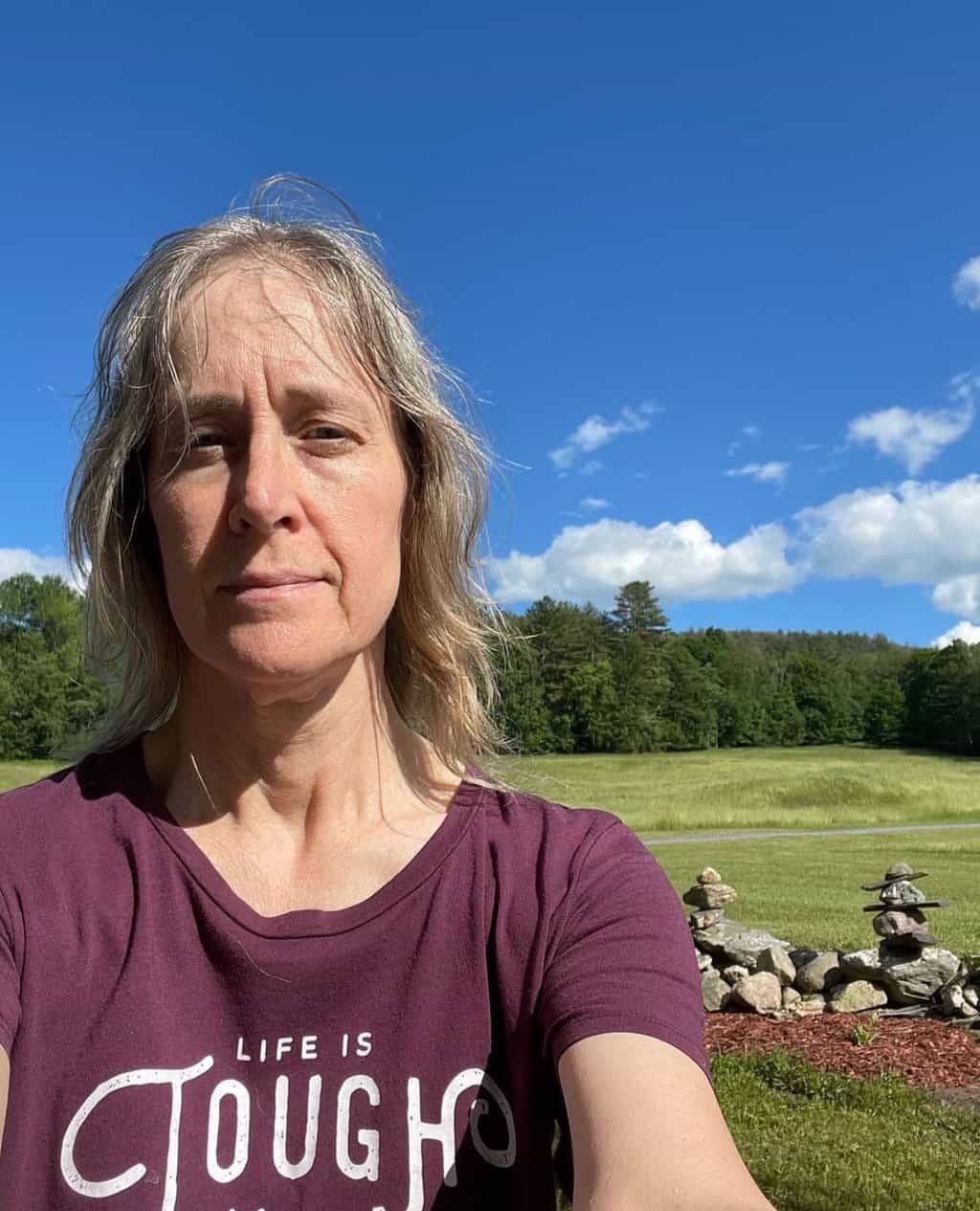 Ellen is a busy mom of a 24-year-old son and 29-year-old daughter. She owns six blogs and is addicted to social media. She believes that it doesn't have to be difficult to lead a healthy life. She shares simple healthy living tips to show busy women how to lead fulfilling lives. If you'd like to work together, email info@confessionsofanover-workedmom.com to chat.