Last Updated on December 29, 2022 by Ellen Christian
There are so many things I just love about menopause (read the sarcasm here). And, early menopause weight gain is almost as frustrating as hot flashes.
Posts may be sponsored. This post contains affiliate links, which means I will make a commission at no extra cost to you should you click through and make a purchase. As an Amazon Associate I earn from qualifying purchases.
Early Menopause Weight Gain
I've normally managed to lose any extra weight rather easily. But, I have been struggling with weight gain during menopause for the past year.
When I first started noticing early menopause weight gain, I took a look at how and what I was eating. But, that hadn't changed. I was eating and exercising the same way I always had. I was still hiking and taking long walks. And, I was still gaining belly fat. So, I knew that it had to be something else. And, since I had just started menopause, I knew there had to be a relationship between the two.
I tried adjusting what I was eating, but those ten extra pounds just would not go away. After doing a bit of research, I learned that the average weight gain for menopause is about 5 to 10 pounds. Part of that is related to hormone changes. But, it's also related to poor sleep quality and age-related drops in metabolism.
This started me thinking about how to increase my metabolism. After all, if it wasn't related to eating more or exercising less, there had to be something else that needed to be addressed.
How can I speed up my metabolism after 50?
Put simply your metabolism is the conversion of food into energy. It's what your body does to take the food you eat and turn it into energy to keep going. The foods that your body does not burn up for energy are turned into fat and stored for the future. And, if you keep not burning up all the foods you eat for energy, you start to accumulate weight and belly fat.
When it comes to early menopause weight gain, speeding up your metabolism can make all the difference in gaining or losing weight. Boosting your metabolism after 50 is related to what you eat, how much you eat, and how much you move. But, after reading Always Eat After 7 PM: The Revolutionary Rule-Breaking Diet That Lets You Enjoy Huge Dinners, Desserts, and Indulgent Snacks—While Burning Fat Overnight by Joel Marion, I've learned it's also related to when you eat.
This quote from the book really interested me:
"Specific higher-carbohydrate foods (including berries and cherries) support your fat-burning metabolism while you sleep, providing your body with a steady stream of fuel throughout the night. The trick is knowing how to combine them with other evening and pre-bedtime fat-burning foods to fuel your metabolism as you sleep."

How can I reverse early menopause weight gain?
After reading Always Eat After 7 PM, I realized that I was eating the wrong foods at the wrong time of day. We've been traditionally taught to avoid carbs, have an early dinner, and never eat before bed. But the fact is, the latest scientific research shows us this earlier model is not the most ideal.
Based on surprising science, Always Eat After 7 PM debunks popular diet myths. And, it offers an easy-to-follow diet that accelerates fat-burning. It allows you to indulge in your most intense food cravings: Eating the majority of your calories at night.
One of the simplest 3-Minute Fat-Burning Morning Rituals, lemon water is a glass of water mixed with the juice of one half of a lemon. This drink provides all the benefits of regular drinking water. It supports weight loss, digestive health, physical performance, and cognitive function.
More information about Always Eat After 7 PM
If you're curious about this system, Joel Marion was nice enough to answer a few questions in this interview about how this relates to early menopause weight gain.
Q1: What inspired you to write the book?
After authoring 6 best selling books it was glaringly obvious there were 2 huge misconceptions about dieting that needed to be exposed. The first is that you can't eat late at night or before bed, which science now shows is NOT true. And second, you can't eat large portions that satisfy your natural instinct. This book solves both these problems by providing an evidence-based, enjoyable approach to dieting that can be used by any person to quickly achieve their weight loss goals.
Q2: How long did it take for you to develop the diet?
It actually took several years of researching for me to discover the real science of eating late at night. After a few years of tweaking and refining, I finally came up with a rapid fat loss solution that overcomes all the pitfalls of traditional diets.
Q3: What was the most surprising discovery when you were researching scientific data for the diet?
That almost everything my college education and certifications taught me was NOT grounded in published scientific research.
Q4: You're a six-time best selling author, what is different about this book compared to your others?
Although many of the concepts are similar, the biggest difference is that you don't have to deprive yourself of your favorite foods. You don't have to deal with the burden of eating every few hours. And you don't have to skip the carbs at dinnertime or avoid eating before bed.
Q5: How difficult is the Always Eat After 7 PM plan to follow?
It's not. And that's exactly why I wrote the book. While any diet is never truly easy, it can be more enjoyable and much easier to adhere to when you understand how Always Eat After 7 PM works because it caters to our body's natural instincts.
Q6: If you had to describe yourself in three words, what would they be?
Born To Impact
Early menopause weight gain & Always Eat After 7 PM
If the connection between weight gain and when and what you eat interests you as much as it interests me, Always Eat After 7 PM: The Revolutionary Rule-Breaking Diet That Lets You Enjoy Huge Dinners, Desserts, and Indulgent Snacks—While Burning Fat Overnight by Joel Marion is now available to purchase. Learn more about the book and how to purchase it here.
Related reading
This post is brought to you by our sponsor, "Always Eat After 7 PM". The opinions expressed below are my own.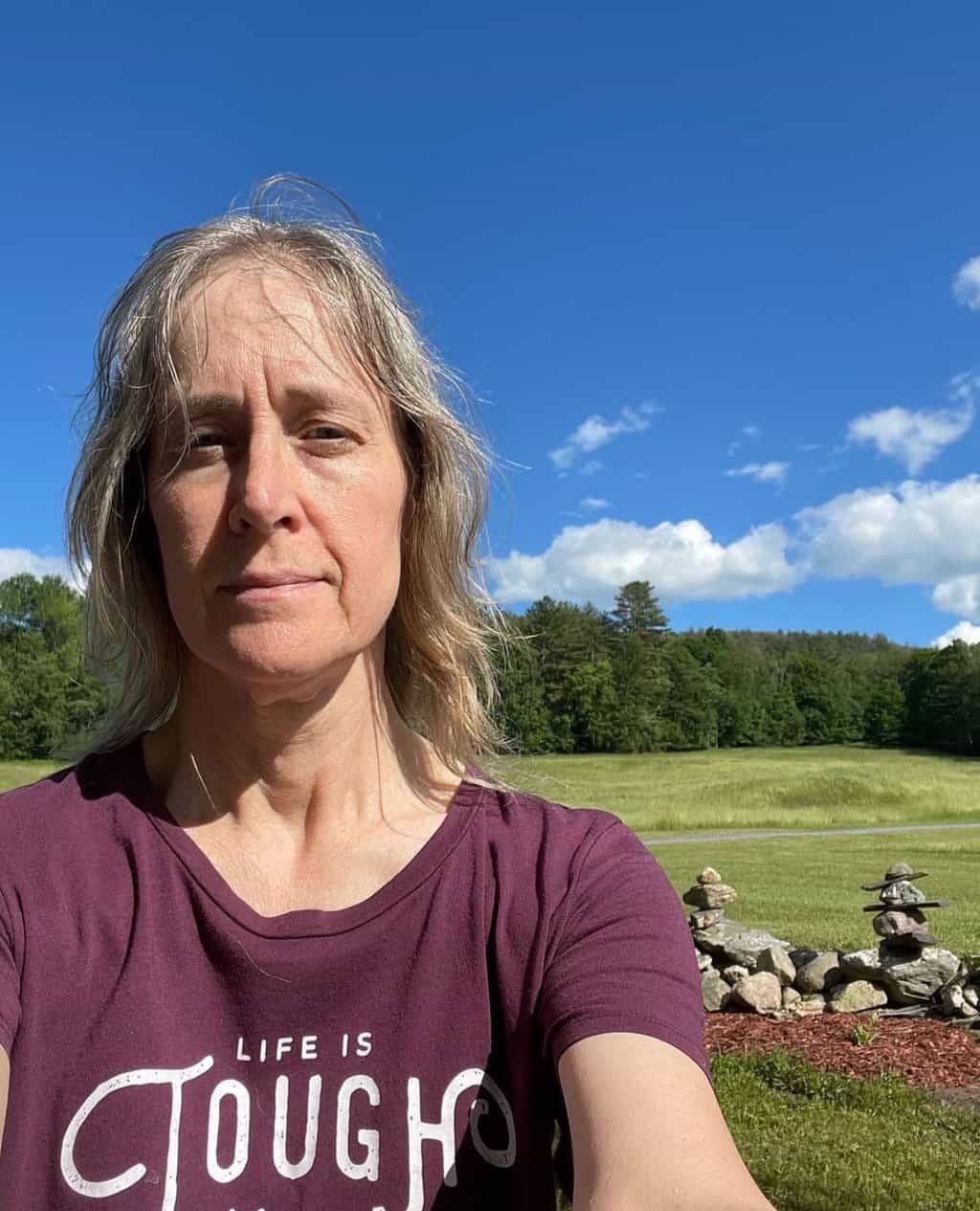 Ellen is a busy mom of a 24-year-old son and 29-year-old daughter. She owns six blogs and is addicted to social media. She believes that it doesn't have to be difficult to lead a healthy life. She shares simple healthy living tips to show busy women how to lead fulfilling lives. If you'd like to work together, email info@confessionsofanover-workedmom.com to chat.