Last Updated on April 30, 2022 by Ellen Christian
Choosing a counsellor doesn't have to be difficult. Check out these tips about how to choose a therapist for your first appointment.
Posts may be sponsored. This post contains affiliate links, which means I will make a commission at no extra cost to you should you click through and make a purchase. As an Amazon Associate I earn from qualifying purchases.
Tips for Choosing a Counsellor
Mental health professionals can help people work out various issues, including depression, addiction, and other mental health problems. But, finding a therapist that's right for you may take some time.
In my own life, I've found it helpful to speak to a counsellor several times. I had to discuss online therapy options with my insurance, but I was very lucky to find the right person on my first visit.
She helped me feel supported and stop negative thought patterns. Many counsellors make the therapy process feel much more like chatting with a friend. A good therapist can help you relax and feel comfortable about talking.
How do you know if a counselor is right for you?
It may take a few visits to find the right therapist for you. They must make you feel comfortable and safe. But, if you don't feel a connection after a few visits, you may need to move on.
What is the most important factor when choosing a therapist?
The most important factor is finding someone who you feel comfortable with. You should be able to talk openly and freely with them.
They should also be respectful of your feelings and beliefs. After the first session, you should feel like they support you and encourage you to make a positive change in your life.
What makes a good therapist?
Therapists are not friends who listen to you and try to guide you along your path. Instead, a good therapist helps you recognize negative behavior patterns while encouraging you to be yourself.
They should also provide a comfortable setting to build trust. Lastly, they should be able to help you develop goals that improve your mental health.
When looking for a therapist, you must find someone who is licensed in your state. Check out the below tips for choosing a counsellor to get started.
Choose a type of therapist or counsellor
The first step is to decide what type of therapist or counsellor you need. There are many different therapists, including psychiatrists, clinical psychologists, clinical social workers, and marriage and family therapists.
Some people prefer to see a therapist who is licensed in their state. Others may want to see someone specializing in a certain type of therapy.
There are many different types of mental health therapy, including cognitive-behavioral therapy, interpersonal psychotherapy, and couples therapy. It can get confusing to figure out what all those letters stand for after their names.
They explain the type of formal training they have along with their education. Some will have a master's degree like a counsellor and others will have a Ph.D. like a psychologist.
Think about your budget
The cost of seeing a therapist can vary depending on where you live and the type of therapist you see. Some therapists may offer a sliding scale fee, which means they will charge you based on your income.
Check with your insurance company
Most insurance plans cover mental health services. Check with your insurance company to see if they cover a certain type of therapist or counsellor.
Most counsellors have preferences for a particular type of insurance, so it's important to check first. You may need a referral when you choose a new therapist for the first time.
How many sessions do want?
Some people only need a few sessions to work through their problems. Others may need to see a therapist for a longer period. You and your therapist must develop a plan that works for both of you.
Talk about your potential treatment plan to have an idea of how long the counselling will last. When choosing a counsellor, you want to be certain you both have the same idea.
Don't be afraid to ask questions
Before your first appointment, think about the questions you want to ask. You may want to know about their education, experience, and how long they've been practicing.
You may also want to ask about their fees and whether they accept insurance. It's important that you feel comfortable with your therapist before starting therapy.
Ask friends and family
The best way to find a therapist is often by asking friends and family for recommendations. If they've had a good experience with a mental health professional in the past, they'll be able to point you in the right direction.
Choosing the right therapist can take time. And even after the first visit, it may take time to feel connected to your therapist.
You can always change therapists after your initial session if you want to. And, you can end therapy any time you feel it's no longer helpful for your well-being.
Research mental health options online
If you don't have any friends or family members who can recommend a therapist, do some research online. You can verify their license with the licensing board online or over the phone.
Interview potential mental health professionals
Don't be afraid to interview potential therapists before making your decision. Ask them about their experience and what counselling approach they would take to help you address your specific concerns.
Most importantly, you need to feel comfortable with your therapist. If you don't feel like you can open up and share your thoughts and feelings, it will not be helpful. Choose someone who makes you feel at ease.
See if you can video chat
With COVID concerns, some people prefer to video chat with their mental health counsellor. Most therapists can offer video or phone calls rather than in-person counselling sessions.
When you schedule your therapy appointment, you can always ask if this is something they offer. This may also help you meet with someone out of your geographic location.
Choosing a therapist can be difficult, but following these tips for choosing a counsellor will help make the process easier. Having a relationship with a good therapist can make discussing mental illness much easier.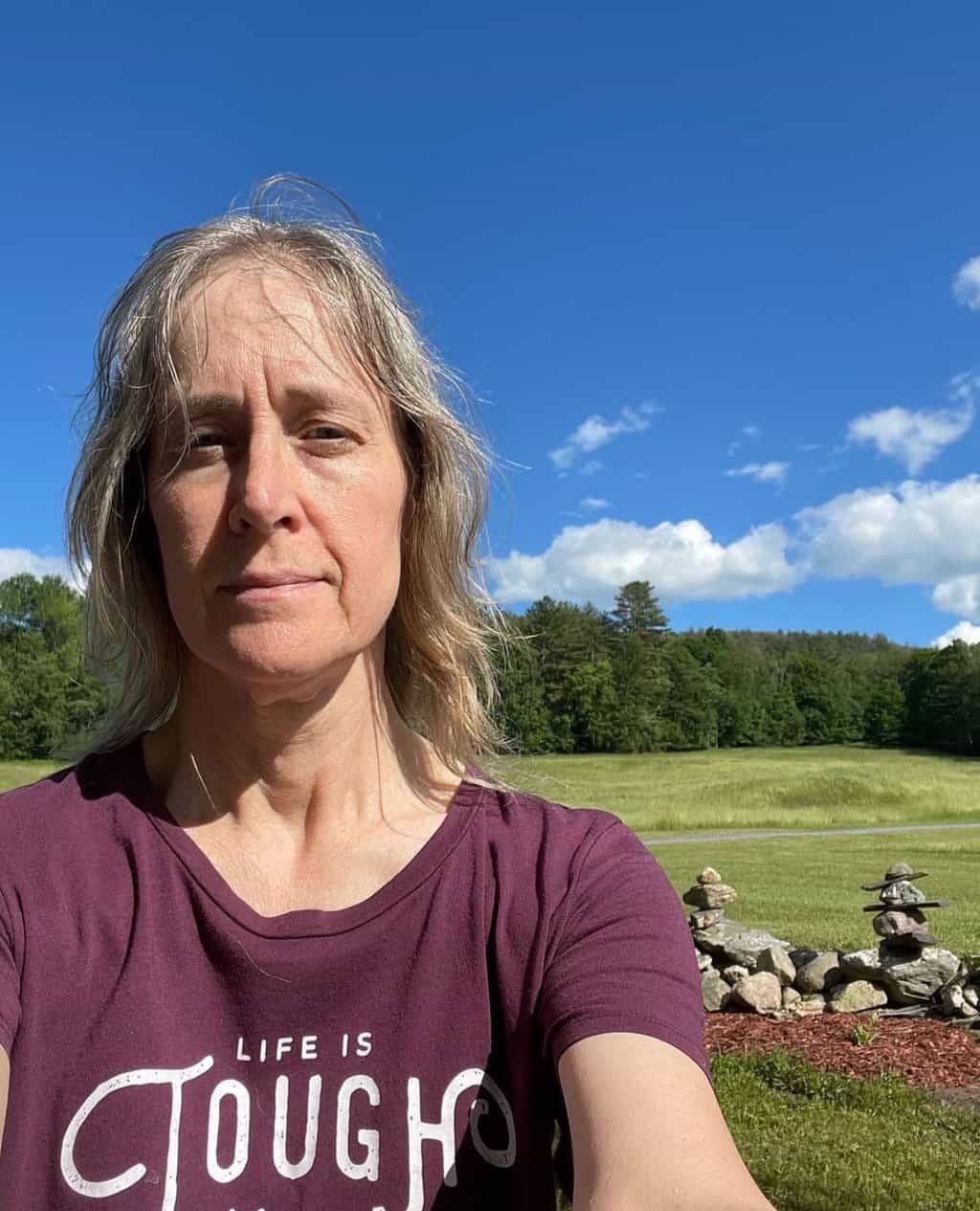 Ellen is a busy mom of a 24-year-old son and 29-year-old daughter. She owns six blogs and is addicted to social media. She believes that it doesn't have to be difficult to lead a healthy life. She shares simple healthy living tips to show busy women how to lead fulfilling lives. If you'd like to work together, email info@confessionsofanover-workedmom.com to chat.