Last Updated on February 19, 2023 by Ellen Christian
Winter pantry preparedness is something that I take seriously in rural Vermont. Check out these tips to stock your pantry for winter emergencies.
Posts may be sponsored. This post contains affiliate links, which means I will make a commission at no extra cost to you should you click through and make a purchase. As an Amazon Associate I earn from qualifying purchases.
Stock Your Pantry for Winter
It's not unusual for us to be snowed in for several days after a bad winter storm. Being snowed in means that we cannot run to the store when we run out of the basics in our pantry.
It often also means that we lose power and that means that we lose refrigeration. When we lose refrigeration, those things that are sensitive to temperature changes need to be thrown out.
If I didn't think about being prepared, we would find ourselves without food if we were snowed in for any length of time. There are a few basic supplies that we always keep on hand in our pantry for winter preparedness just in case.
While it's important to stock up on food, it's also important to have extra batteries, prescription medication, supplements, paper products, and first aid supplies.
Easy to prepare food
Keep in mind that you may not have a way to cook if you are without power. And, even if you can cook, you may not have hot running water to do dishes.
It's important to keep shelf-stable ready-to-eat foods on hand for this reason. You don't want to have to deal with a sink full of a week's worth of dirty dishes.
Instant coffee
Normally, I do not drink instant coffee but if we are without power and my coffee pot does not work, I need to be certain I have some sort of coffee to wake up with.
Canned meat
Look for canned options at the grocery store. Canned tuna, chicken, clams, shrimp, etc. can be made into a filling meal or even eaten cold if you need to.
We keep a box of MREs on hand at all times. They last for years and are relatively cheap to buy. We use these.
Canned shelf-stable meals
Generally, we do not eat these but they are good to have on hand if you have no way to heat food up since they can be eaten straight from the can. Think about things like Chef Boyardee and Dinty Moore beef stew.
Bottled water for drinking
At our home, we have a well. No power means no water. We keep a large supply of bottled water for emergencies. Keep extra on hand for washing, brushing teeth, and flushing.
Snacks
Nuts, dried fruits, juice boxes, trail mix, energy bars. Make sure you keep a stash of these to keep on hand at all times so you do not run out.
Fussy children are not fun at any time but especially not when you have no power. Since Marty is a diabetic, he needs to have quick energy snacks. We keep a stockpile of peanut butter crackers just in case.
Baby food and formula
Always have at least a week extra on hand of baby food and formula if you use them. You never want to run out. If you have powdered formula, be sure you have enough water.
Winter pantry preparedness needs to include children and pets.
Canned fruits and vegetables
Keep extra on hand when you can and preserve your garden harvest over the summer. Or, keep cans from the grocery store.
You can also keep dehydrated fruits and vegetables in your pantry.
Shelf-stable milk
Whether you want to cook or give the kids a drink, you don't want to have to rely on milk that's going sour in the refrigerator. You can find powdered milk and milk in a carton at the grocery store.
Lighting options
If you lose electricity, you'll want a variety of lighting options to choose from. It's no fun sitting in the dark at night. And, it can be dangerous if you have to go up and down the stairs.
We keep on hand a variety of candles, flashlights, lanterns, and solar-powered lights just in case. Of course, if you are using battery-operated light sources, you need to make sure that you have on hand whatever size batteries you need.
Heat Source
Depending on your location, a few extra blankets may be all you need. Here in Vermont, we use our woodstove regularly. But, I make sure we have extra wood just in case we lose our power and our furnace won't come on.
If you use a pellet stove, it won't work without electricity. However, if you have electricity and are simply stuck at home due to poor roads, you will want to be sure you have extra pellets on hand.
How do you stock your pantry for winter?
More preparedness articles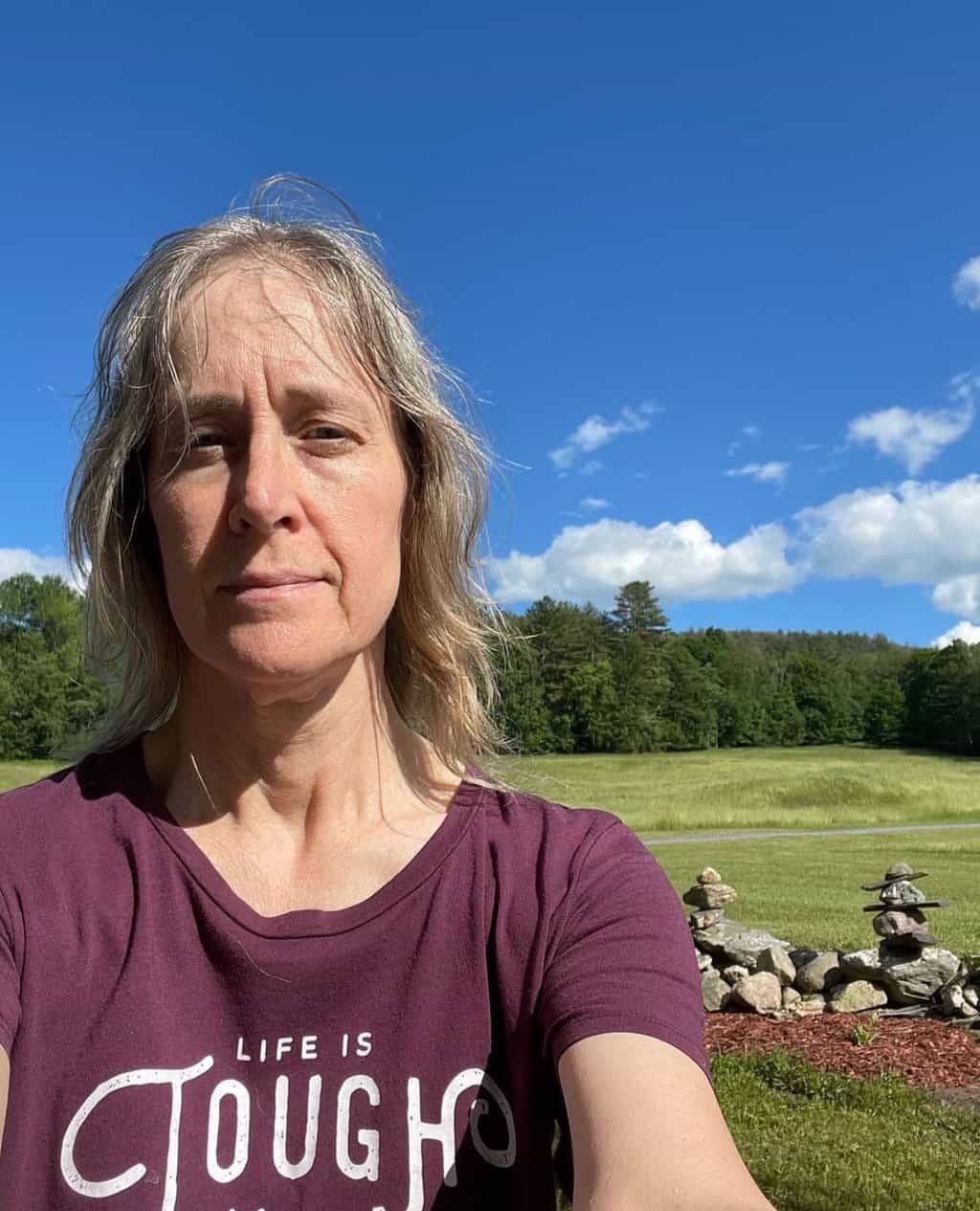 Ellen is a busy mom of a 24-year-old son and 29-year-old daughter. She owns six blogs and is addicted to social media. She believes that it doesn't have to be difficult to lead a healthy life. She shares simple healthy living tips to show busy women how to lead fulfilling lives. If you'd like to work together, email info@confessionsofanover-workedmom.com to chat.