Last Updated on November 22, 2023 by Ellen Christian
Check out my new year fitness resolutions to improve physical and mental health. Start the new year by making a conscious effort to develop healthy habits.
Posts may be sponsored. This post contains affiliate links, which means I will make a commission at no extra cost to you should you click through and make a purchase. As an Amazon Associate I earn from qualifying purchases.
New Year's Fitness Resolutions
Keeping track of your health is a wonderful way to improve your fitness levels. Do your New Year's resolutions reflect your fitness goal?
Learn how to make achievable goals to lose weight and improve your fitness level. Whether you want to lose thirty pounds or have more energy, your New Year's fitness resolution should reflect what's important to you.
Most people only last a few weeks with their New Year's resolutions. Good intentions can be difficult to stick to. Just focus on making daily progress on your health and fitness goals.
Why do I need New Year fitness resolutions?
Making a New Year's resolution is a great way to get motivated and stay motivated throughout the year. Having specific fitness goals helps you keep track of progress, maintain a healthy lifestyle, and reach your desired results.
What are 3 fitness goals examples?
1. Set a goal to improve your cardiovascular health. Start by walking more often or adding more aerobic exercise to your routine. When I walk, I've been using my Jetti Poles to increase stamina.
2. Aim to eat healthier foods and portion sizes. Eating more fruits, vegetables, and whole grains is a great way to boost your nutrition levels for the New Year. Check out Doorstep Meals for a healthy high protein meal delivery service.
3. Focus on strength training exercises. I've been using my Trideer Yoga Ball every day to strengthen my core.
How to stick to your New Year's resolutions?
Sticking to your New Year's fitness resolutions can be difficult, but there are a few tips to help make it easier:
Set realistic goals – Don't bite off more than you can chew. Setting achievable goals will give you confidence and make sticking to them much easier.
Get an accountability partner – Team up with someone who can help you stay on track and encourage you to reach your goals.
Track your progress – Monitor your food intake, workouts, and any other health-related activity to keep yourself motivated.
Reward yourself – Celebrate small successes by rewarding yourself with something that motivates you.
Set your fitness goals
Evaluate where you are on your fitness journey and set your fitness goals. These goals need to be realistic. If you don't exercise at all now, start by choosing a workout routine you can do 3 times a week.
If you already get regular physical activity, consider joining an exercise class or talking to a personal trainer or fitness coach about leveling up.
Learn more about what it means if you are walking but not losing weight.
If you struggle with sticking to a diet, try using Splendid Spoon to make healthy food choices easier.
It's ok to set micro goals
This helps break down long-term goals into smaller, achievable steps. Making small goals can make the journey to reaching your big goal easier and more enjoyable.
Setting small, achievable goals will help you stay on track and get closer to reaching your desired results.
For example, if your end goal is to lose 50 pounds, start small and set a weight loss goal of 5 pounds. Have you considered Weight Watchers?
This product presentation was made with AAWP plugin.
Create a workout plan
Creating a customized workout plan or training schedule tailored to your individual needs can help you reach your fitness goals faster. Consider factors like time and money, as well as specific goals to create a plan that will help you stay on track.
If you don't have equipment at home, you might want to consider a fitness class. Set time aside in your daily routine to work on your fitness goals. Check out the Foundation Flow Yoga Class.
Find a workout buddy
Having someone to exercise with can make the process much more enjoyable and provide motivation when you need it. Having a fitness buddy also helps hold you accountable for sticking to your fitness goals.
If you don't have a friend to work with, consider a fitness app that you can use daily reminders to keep you on track with your fitness routine.
Meal prep
Meal prepping is a great way to save time and stay on track with your fitness goals. It helps you ensure that you have healthy meals ready for those busy days when cooking isn't an option.
It can also help you save money by avoiding unhealthy takeout or restaurant meals. Consider dedicating one day of the week to meal prep so you can keep your energy levels up and stay on track with your fitness goals.
Check out Doorstep Meals for a healthy high protein meal delivery service.
Get enough sleep
Sleep is essential for good physical and mental health. Getting the recommended seven to nine hours of sleep helps support muscle recovery and growth, as well as promotes overall well-being.
Set a consistent bedtime routine that eliminates distractions and helps you drift off to sleep more easily.
I've been using my Bonamour Sleep System to help improve my REM and deep sleep. I'm already seeing results after the first week.
Developing healthy routines
Keeping up with healthy routines is essential for staying fit. Developing a routine can help you stay consistent and make it easier to stick to your workout plan.
Make sure you're getting enough sleep, eating nutritious food, and drinking plenty of water throughout the day.
I use my Hidrate Spark water bottle to remind me to drink enough water throughout the day. It's made a huge difference in my goal to drink more water.
Choose realistic weight loss goals
Weight loss can be a great motivator, but it's important to set realistic goals. If your goal is to lose weight, determine how much weight you want to lose and set achievable milestones that will help you stay on track.
Remember, there are no shortcuts when it comes to losing weight. Make sure you're following a healthy diet and incorporating regular activity for maximum results.
Research shows it's easier to achieve fitness focused resolutions when they are realistic.
Learn more about carb cycling and burning fat vs carbs.
Monitor your progress
Keeping track of your progress is important for maintaining motivation. Use technology to help you keep tabs on your fitness goals, such as through wearables or mobile apps that let you monitor workouts, food intake, and other factors related to physical health.
My Oura Ring gives me real time feedback on my choices including sleep tracking, heart rate, and readiness levels.
Make sure to reward yourself for small successes. This could be anything from a massage or spa day to buying yourself a new pair of shoes or taking a break from your exercise routine.
Staying fit is not easy, but with dedication and the right support system, you can achieve your fitness goals.
Care for your immune system
It's important to make sure that your immune system is healthy and functioning properly. Eating a balanced diet, exercising regularly, and getting enough sleep are key components to keeping your system strong and resilient.
I also take daily supplements like probiotics, zinc, Vitamin C, fish oil, and turmeric to boost my immunity. KaraMD has a line of immune boosting supplements to help you with your New Year's resolutions.
Take a rest day occasionally
Rest days are essential for recovery and proper muscle growth. A day off from exercise can help prevent injuries, reduce fatigue, and keep your body healthy. Take advantage of your rest days to do some light stretching or relaxation activities that will help you stay active without overworking your muscles.
By setting realistic New Year fitness resolutions, you'll be able to take control of your physical and mental health and make positive changes that will last all year long. Good luck!
Related Reading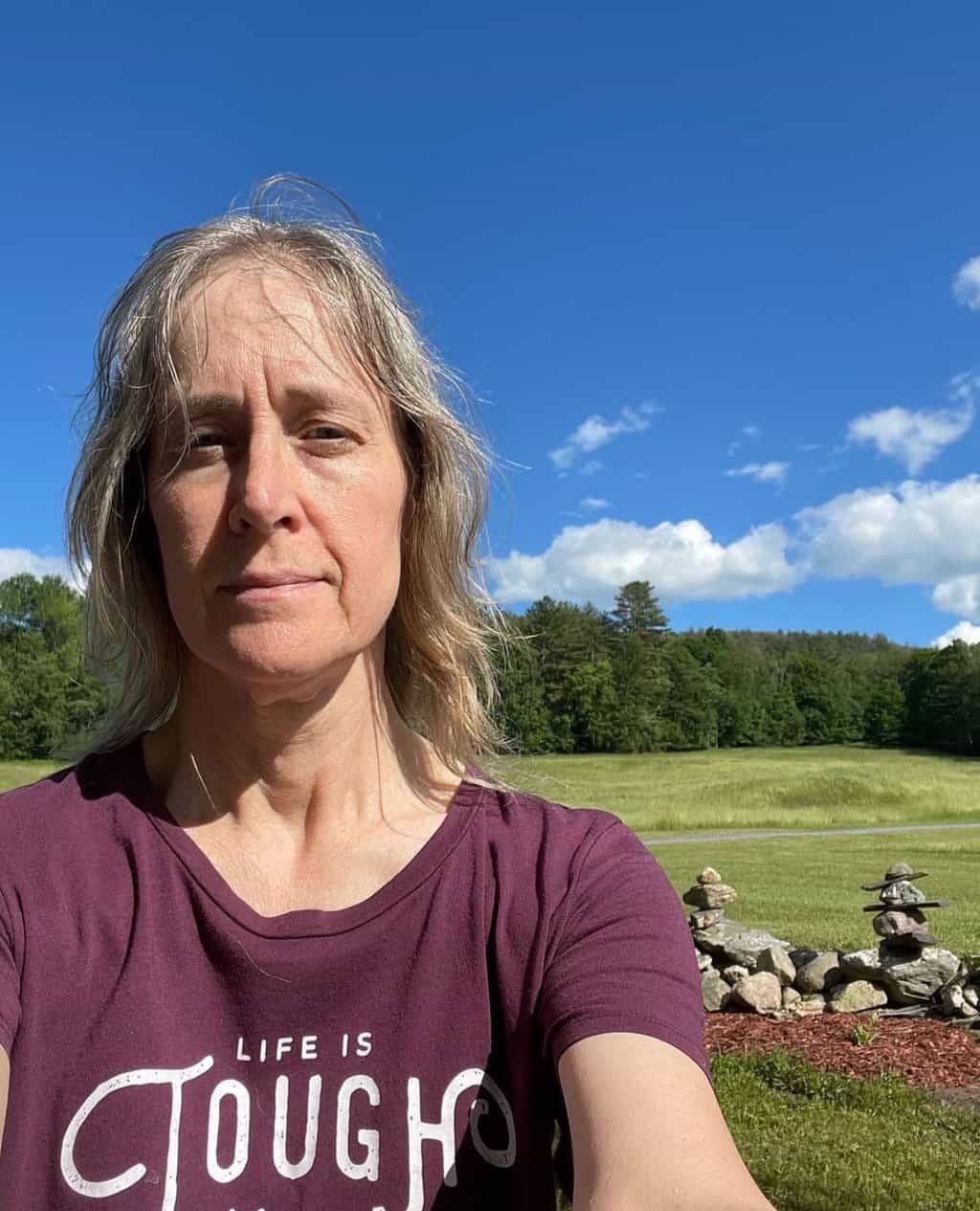 Ellen is a busy mom of a 24-year-old son and 29-year-old daughter. She owns six blogs and is addicted to social media. She believes that it doesn't have to be difficult to lead a healthy life. She shares simple healthy living tips to show busy women how to lead fulfilling lives. If you'd like to work together, email info@confessionsofanover-workedmom.com to chat.