Last Updated on December 30, 2022 by Ellen Christian
Do you have wasps in the chicken coop? And, do chickens eat wasps? Learn more about what to do if you have this question.
Posts may be sponsored. This post contains affiliate links, which means I will make a commission at no extra cost to you should you click through and make a purchase. As an Amazon Associate I earn from qualifying purchases.
Wasps in the Chicken Coop
If you have been following my blog for a while now, you'll know that we have a duck and chicken coop. We have four ducks and four chickens that we keep for eggs and because they are cute and make me smile. For the most part, the ducks and chickens are fun to have.
Every morning, I (or my son) lets them out and brings them fresh water. Each night I (or my daughter) make sure they have fresh food and throw down fresh hay if they need it. Once a month or so we (that would be I) clean the chicken coop.
In the warmer months, the ducks and chickens give us fresh eggs. When it's cold in the winter, they use their energy to stay warm and don't produce eggs.
We keep the ducks and chickens penned in behind a six-foot fence to protect them from danger.
Living in a rural area, we have catamounts, fox, coyotes, and any number of other predators. It is safer to give them that added protection from danger.
Wasp spray and chickens
This summer, I noticed that something was building nests all over the inside of our chicken and duck coop. I pointed it out to my husband who told me that he thought they were wasps. Hmm, do chickens eat wasps?
Now, I'm the first person to admit that I HATE bugs. HATE them. I'm not quite at the running, screaming from them point (OK maybe a few times), but I will definitely grab my husband to deal with them whenever possible.
Did you know there is a name for people who are afraid of bugs in general? It's Entomophobia. Spheksophobia is the name given to the fear of wasps.
I spent the summer trying to figure out ways to deal with wasps in the chicken coop. So, I didn't want anything toxic since it might hurt the ducks and chickens. This seems like a good option.
I didn't want to just leave them there since the nests seem to be growing and multiplying. I tried those traps where you put meat or fruit in the bottom of a bottle and they all head into the bottle and die (they didn't).
Once the cold weather arrives, the wasps die but the nests are left behind with the eggs in them. If left alone, all of those wasps are going to hatch this spring and our duck and chicken coop will be too dangerous.
Stop wasps from building nests in coops
Once you've eliminated the actual wasp nests, you have to discourage them from coming back again. Getting rid of the nest only does so much.
They will come back and build a nest on the other side. This spray used around the base of the coop and on the walls, kills them safely before they build again.
Six Feet Under should be sprayed on the exterior bases of any enclosures as well as cracks and crevices. You can use my code OWM10 to save 10% on your purchase and find out how well it works for you. Shop here.
Dr. Killigan's Six Feet Under® is an expertly crafted blend of select essential oils designed to eliminate bugs. While this plant-based formula is safe for humans and pets when used as directed, it's deadly for destructive insects
This wasp spray is non-toxic and safe to use around pets and other animals. You can get it for a great price on Amazon.
Best way to deal with wasps nests
We came to what we believe is a solution. After the snow is on the ground and we are certain that all the adult wasps are dead, we are going to scrape off each of the nests into a plastic bag, tie it tightly and throw it out with the trash.
This will remove the danger in the spring. I'm not sure how to stop the wasps from building nests again in the summer but at least the immediate danger will be gone.
And, we will be adding this at the outside of the coop.
Do chickens eat wasps?
So, while they are there, do I need to worry about the chickens being bothered by the wasps? Chickens really won't be bothered by the wasps.
The nests are up too high for the chickens to get to. And, the chickens have a nice thick layer of feathers to protect them.
Chickens certainly do eat wasps along with any number of other bugs if they can get them. And, it's totally fine for them to do that. It's a tasty snack.
How do you deal with wasps in the chicken coop? Worrying about bees? Learn how to deal with bee removal safely.
Related Reading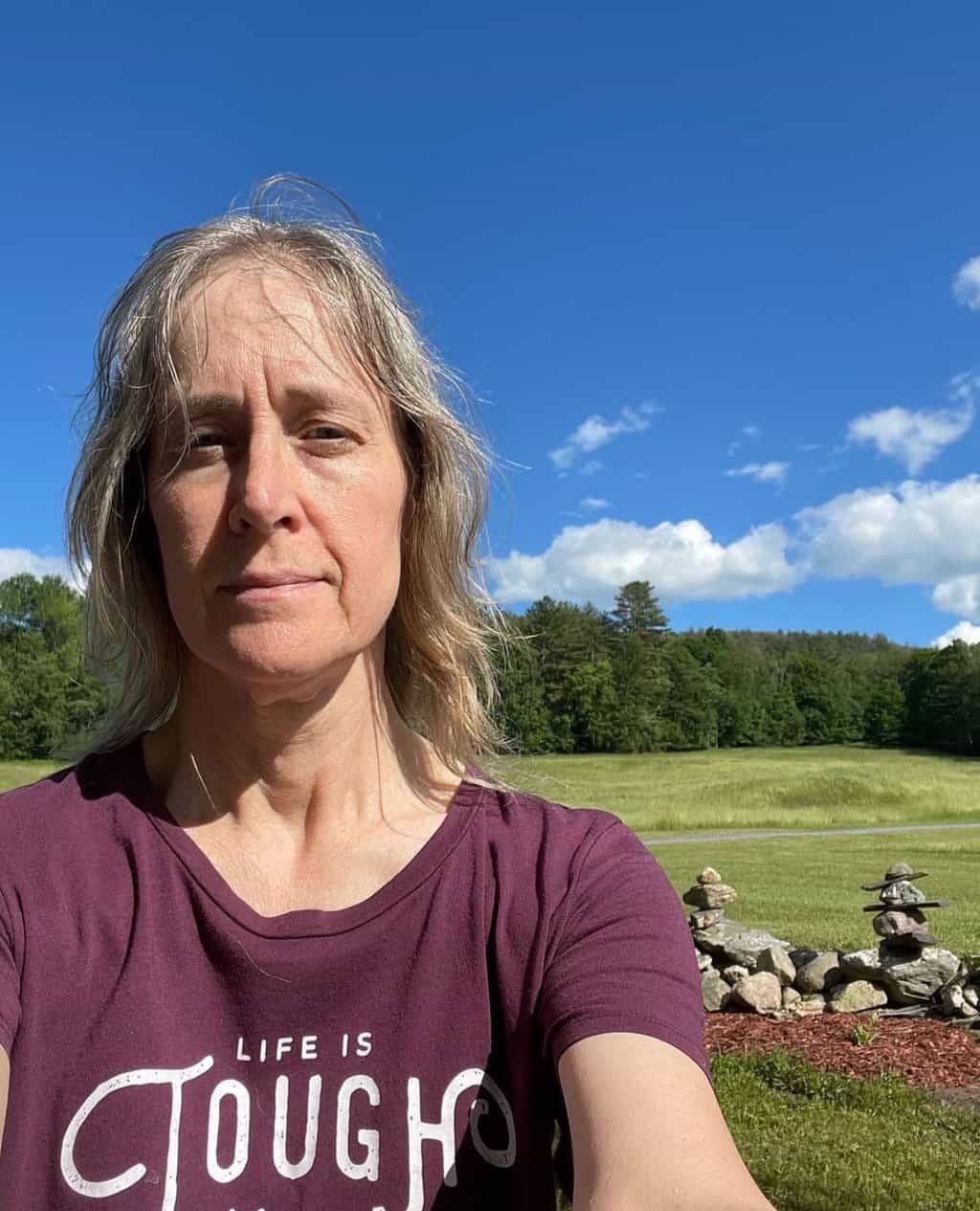 Ellen is a busy mom of a 24-year-old son and 29-year-old daughter. She owns six blogs and is addicted to social media. She believes that it doesn't have to be difficult to lead a healthy life. She shares simple healthy living tips to show busy women how to lead fulfilling lives. If you'd like to work together, email info@confessionsofanover-workedmom.com to chat.