Last Updated on March 11, 2023 by Ellen Christian
We have been having some really crazy winter weather here in Vermont. Last week we had a ton of snow and temperatures got down to -11F on two nights. I'm use to cold weather but WOW -11F! I had to call and have AAA jump my battery both days to get the car to start. In the middle of all this bad weather, everyone in the house has managed to catch a cold. The weather is calling for freezing rain for today and then another drop in temperature which means everything on our road will turn to ice. I'm a good driver and I've driven in snow and ice for years but I do everything in my power to not go out when the roads are really bad. See how Walgreens refill reminders really saved the day for me this time!
Posts may be sponsored. This post contains affiliate links, which means I will make a commission at no extra cost to you should you click through and make a purchase. As an Amazon Associate I earn from qualifying purchases.
Walgreens Refill Reminders
Since weather today was predicted to be bad, I made it a plan to get all my errands done over the weekend. Food co-op, grocery store, movie to be returned, drop off a package at UPS, etc. I had my list made up so I made sure not to forget anything. I was making sure I had everything I needed before I headed out when I noticed a refill reminder for Sarah's asthma inhaler. I have no clue how I had forgotten to refill that but thank heaven the refill reminder took care of it. Like everyone else in the house, Sarah has a cold and with her asthma, a cold often turns into something more serious. There is no way I want an emergency trip to the drug store in the middle of sleet and freezing rain because I forgot her inhaler so I added a trip to Walgreens to my to do list.
It's really easy to sign up for Walgreens refill reminders and it's totally free. Just sign up on their site and you can add each family member. You can order and print prescriptions for adults, children, and pets and even schedule immunizations and manage family records. To save time, you can stay on your medication schedule with refills set on autopilot. There is FREE shipping available on every order or you can pick up your prescriptions are your local Walgreens! If you have questions, you can chat live with a member of their pharmacy team and get the advice you need instantly, 24/7.
Since I knew Sarah wasn't feeling well, when I picked up her inhaler, I added a few other things to my cart to cheer her up. There is such a great selection at Walgreens that I decided to make a little get well basket. If you have a teenage daughter, she may enjoy the same types of things I put in my basket:
Funky, colored socks. Everyone needs fun socks when they don't feel well.
Peppermint tea. Peppermint tea thins mucus, soothes sore throats, and helps dry coughs.
A good book. Sarah is partial to romance books so that's what I chose.
Facial tissues. I was so excited to see the Walgreens Ology brand is 100% tree free!
Chicken noodle soup. A time tested cure for the common cold.
Cough drops. We like the Ricola Natural Cherry Honey variety.
Vitamin C/Immune Support. Walgreens has purelife Naturals Multi-Action Immunity supplements that support immune system health. They have things like Vitamin C, Zinc, Echinacea and EpiCor. There are no artificial ingredients, colors or preservatives and they are gluten free.
I really love that Walgreens has such a great variety of natural and gluten free products. It can be a real challenge to find things that Sarah can have because she is gluten intolerant. Walgreens saved me a lot of running around since I was able to find everything I wanted in one place.
I am so glad that Walgreens refill reminders notified me to refill her asthma inhaler. Having her inhaler on hand along with the get well basket I made helped her have a happier day than if I had forgotten to pick it up.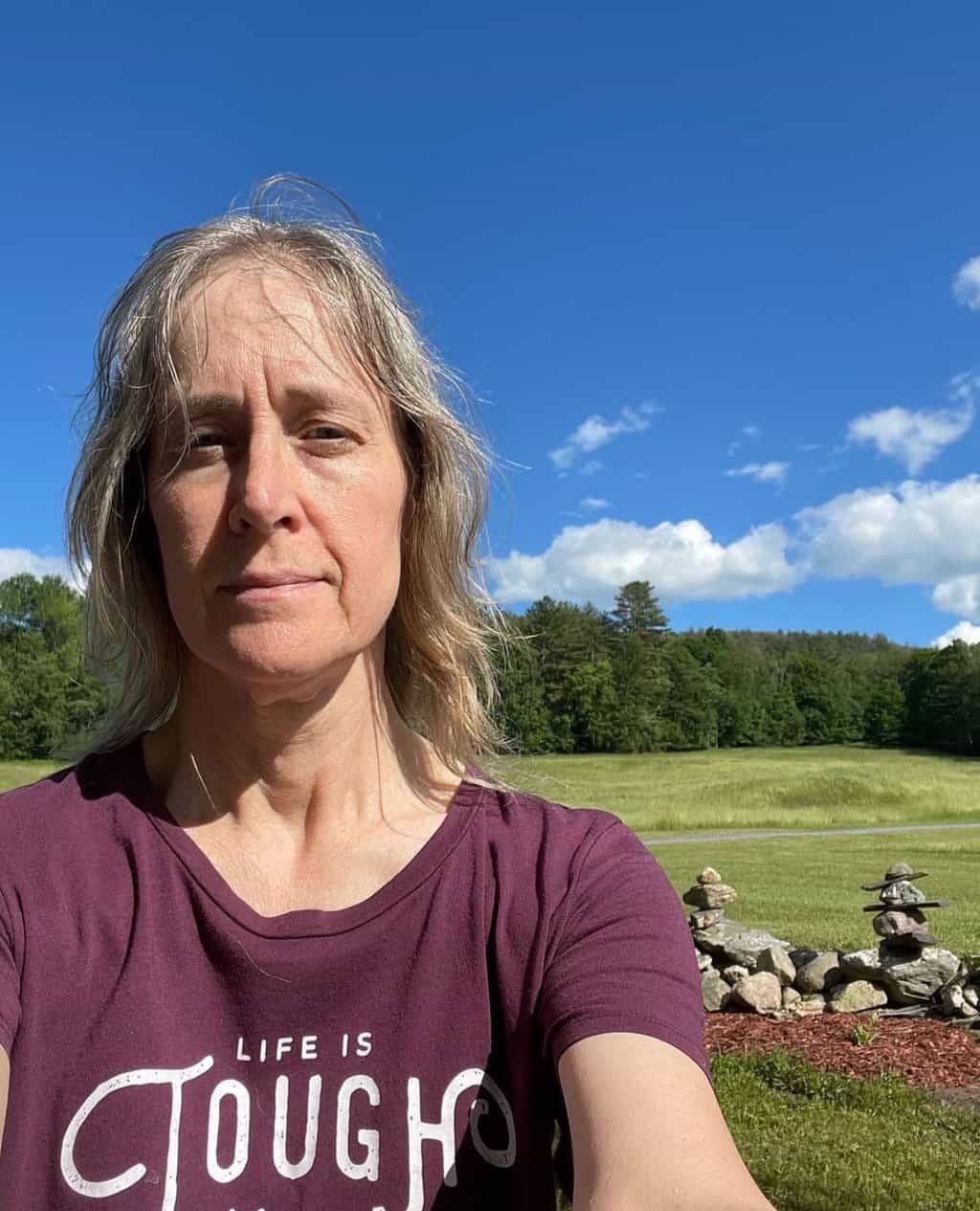 Ellen is a busy mom of a 24-year-old son and 29-year-old daughter. She owns six blogs and is addicted to social media. She believes that it doesn't have to be difficult to lead a healthy life. She shares simple healthy living tips to show busy women how to lead fulfilling lives. If you'd like to work together, email info@confessionsofanover-workedmom.com to chat.